Mexico with kids
By Michelle Rae Uy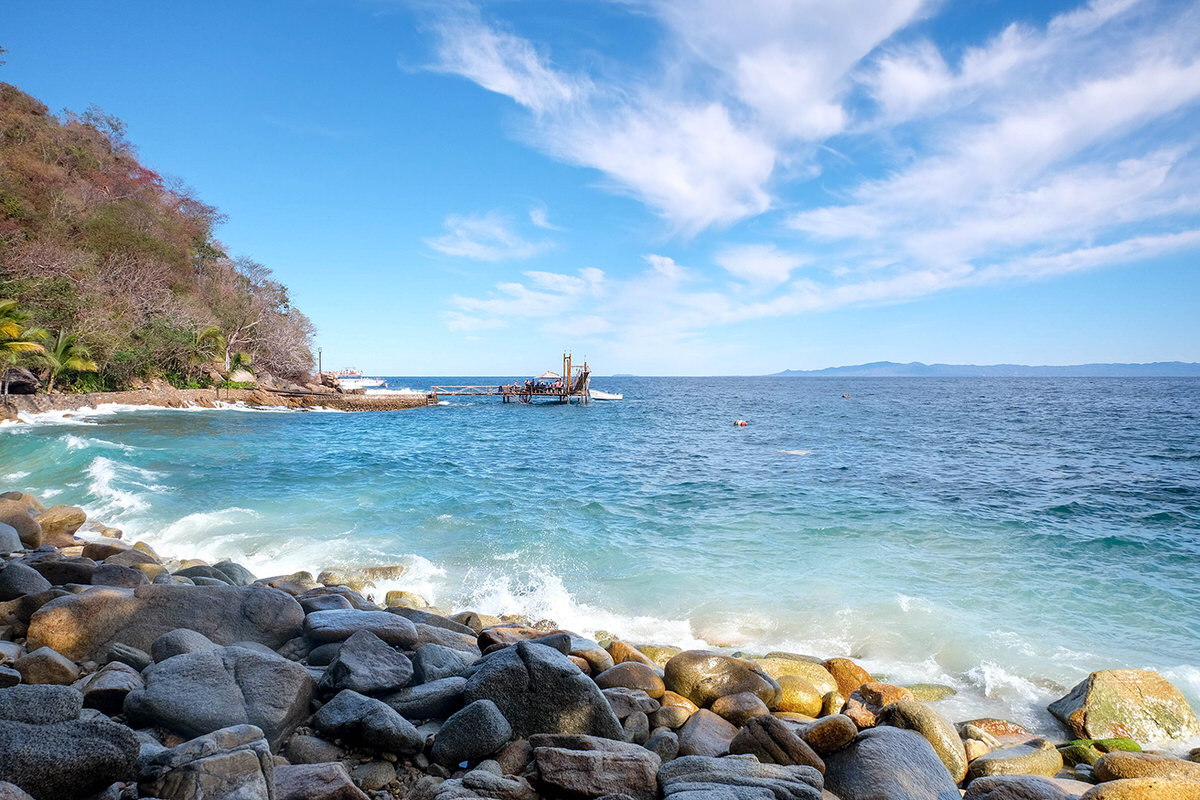 Las Caletas in Puerto Vallarta, Mexico (Photo: Michelle Rae Uy)
If you've never been to Mexico's beloved Puerto Vallarta before, you'll most likely have a hard time narrowing your must visit list down to a few attractions to fit your time there. There are many reasons why this destination continues to draw travelers as well as expats to its cobbled streets, sparkling coast and scenic mountains; among these reasons is the fact that there simply is so much to do and so many amazing places to see here.
Yet, as in all destinations, some attractions in Puerto Vallarta are better than others, especially for family travelers with kids in tow. One of them is the little piece of tropical paradise fittingly named Las Caletas, a coastal land nestled between the coast and the Sierra Madre Mountains not far from the city's center.
For a family-friendly hotel to serve as your base in Puerto Vallarta, the CasaMagna Marriott Puerto Vallarta Resort & Spa offers plenty of amenities for families traveling with kids, including an all ages infinity pool, a kids club and complimentary use of GoPro Hero4.
(MORE: 5 Under the Radar Places to Visit with Kids This 2017)
Southern side of Las Caletas, from the adults-only section (Photo: Michelle Rae Uy)
A quick 45-minute catamaran ride from Puerto Vallarta takes visitors young and old across Banderas Bay to Las Caletas, which served as the former home to The Treasure of the Sierra Madre director John Huston. Today, it has been converted by top tour operator Vallarta Adventures into a stunning piece of hideaway that's very much like Disney's private island Castaway Cay–only in some ways just a little better.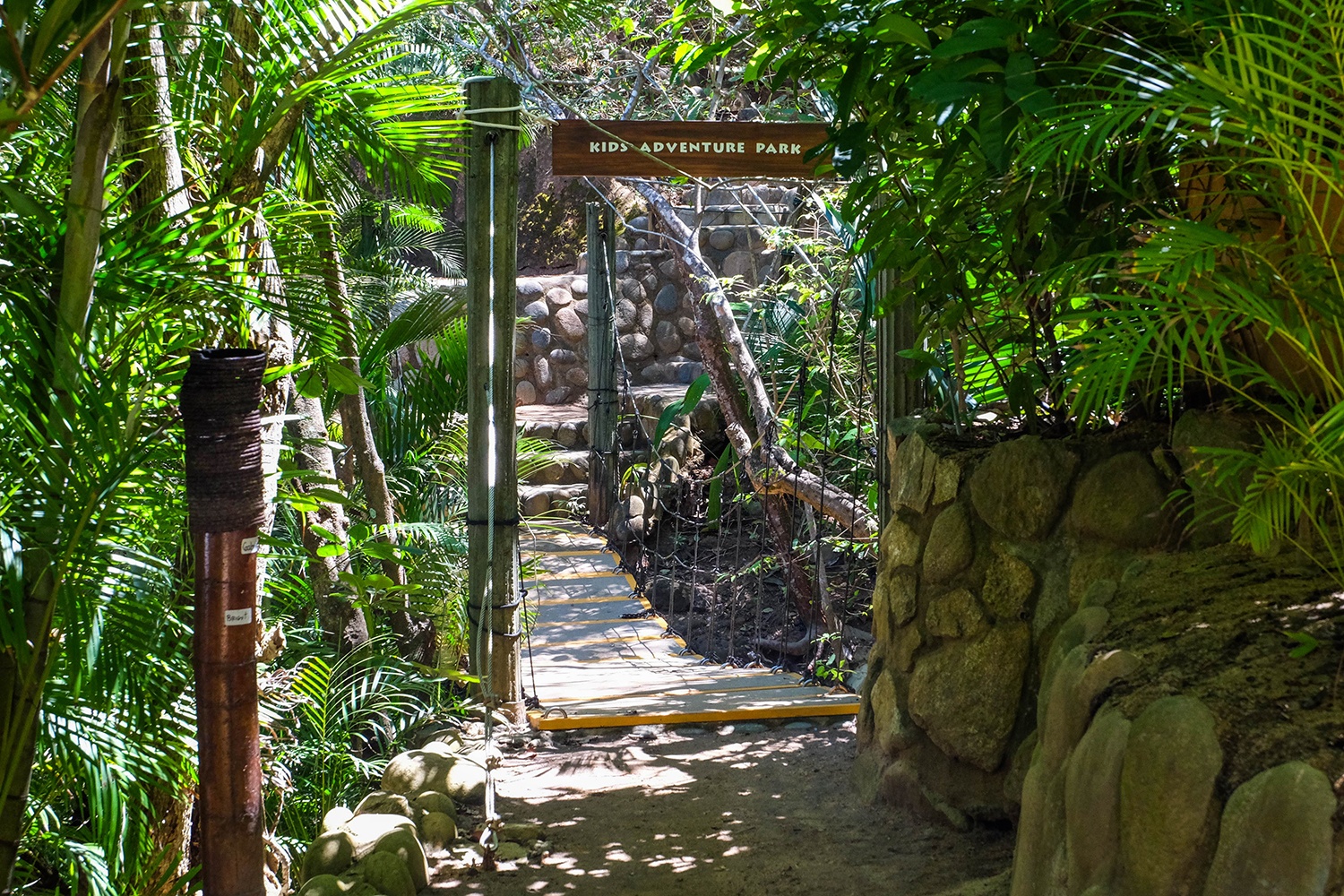 Kids Adventure Park in Las Caletas (Photo: Michelle Rae Uy)
The Vallarta Adventures-owned spot is an idyllic, family-friendly getaway that affords activities that are as great for kids as they are for adults. These activities include water activities like snorkeling, paddle boarding, kayaking, Scuba diving and swimming, as well as land-based activities such as guided nature walks, animal encounters, clay modeling and cooking lessons. An Adventure Park where the youngest family members can go on short but fun zip line courses, cross hanging bridges and spend time with animals at the Las Caletas' very own petting zoo is also available for kids 4 through 11. For relaxation, lounge chairs as well as hammocks, some hanging above the shallows, are available complimentary to all guests; not to mention the very affordable spa treatments that come with an ocean view.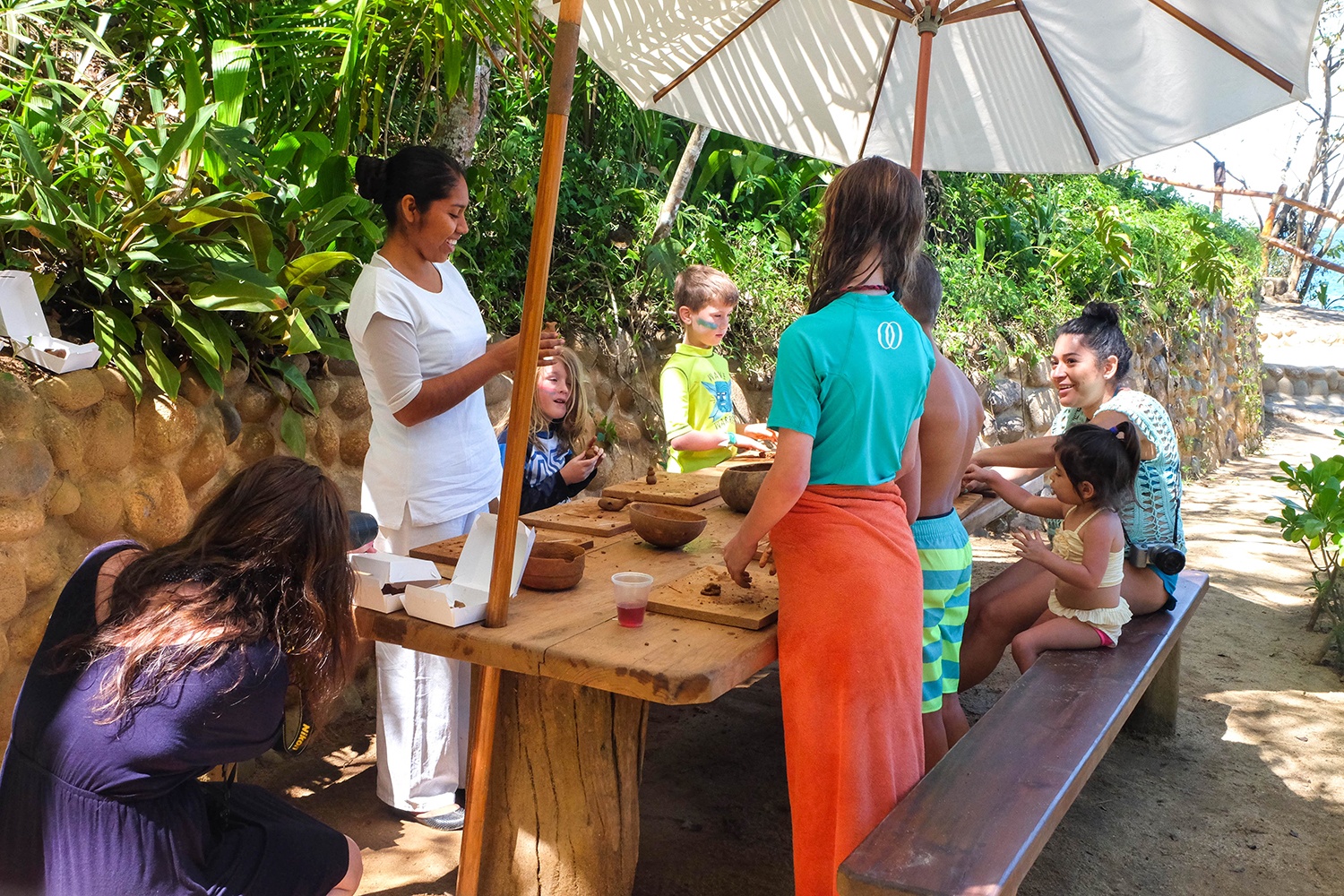 Clay modeling with kids (Photo: Michelle Rae Uy)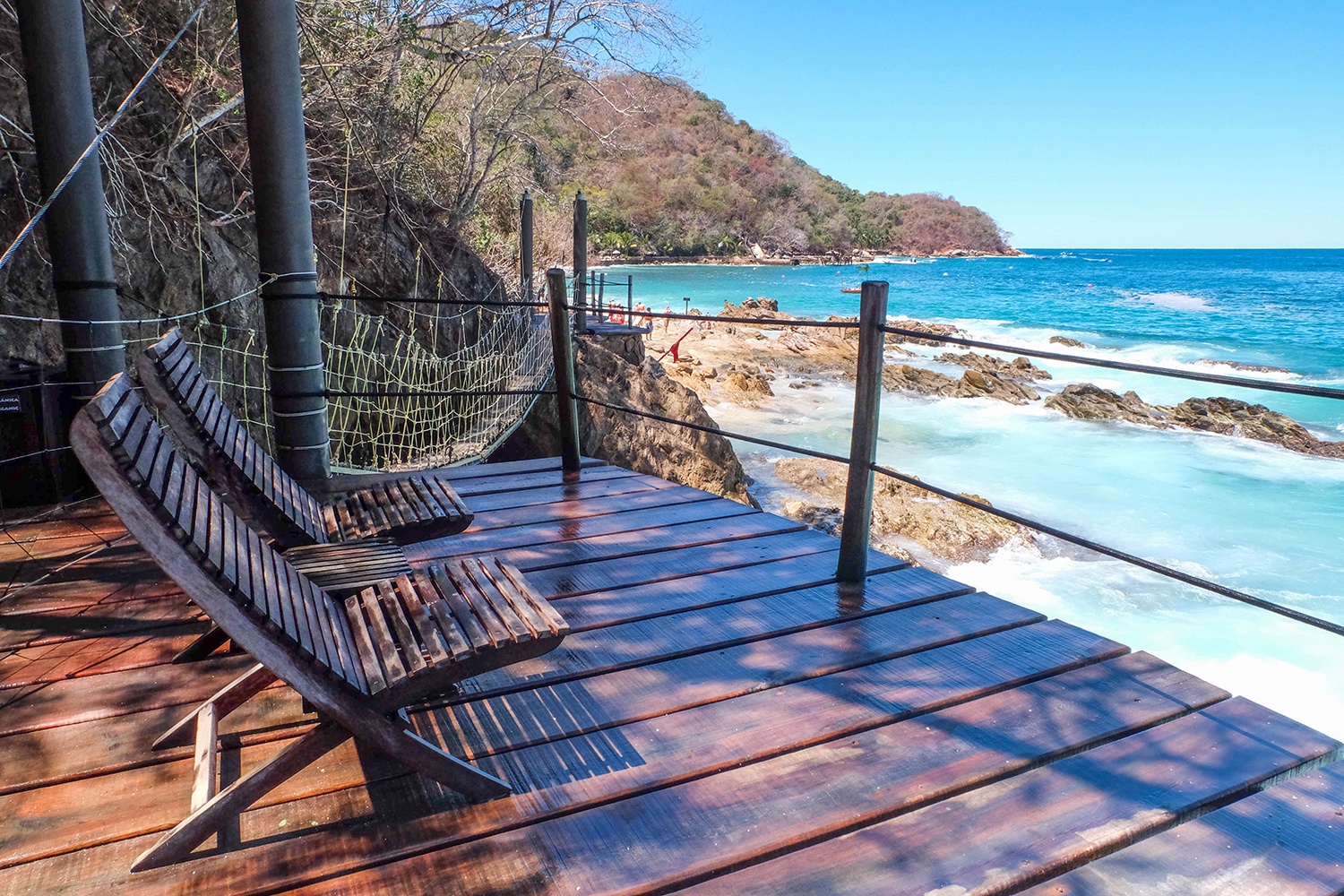 Adults only deck at Las Caletas (Photo: Michelle Rae Uy)
Thanks to the top notch and very attentive service that every single Vallarta Adventures tour crew provides, safety is never an issue on the island. Not only are there trained lifeguards that keep a close eye on people enjoying the water, the staff also always takes precautions to make sure that all guests are out of harm's way. These precautions include closing areas that are more exposed when the tides are high (the Adult's Only area located in the northern part, for example), patrolling the hidden areas, and having a trained crew member on a kayak follow a snorkeling tour close behind in case a guest is in trouble and needs to be fished out of the water.
(MORE: 5 Things to Avoid When Traveling to Mexico with Kids )
Perhaps the best thing about Las Caletas, however, is the fact that it's truly, authentically Mexican – from the old-fashioned yet well-built wooden dock that greets arriving guests down to the delicious dishes served at the lunch buffet, tropical drinks, hanging décor, and adorable, candlelit huts that serve as the public restrooms. Its seaside cliffs, jungle backdrop, and emerald blue waters may feel wonderfully ambiguous, as if it could have been in the legendary shores of Thailand or on a hidden island in the Caribbean; but the rest of it is ever so charmingly Mexican that families are never far away from immersing themselves in the country's vibrant culture.
Only reachable by boat, Las Caletas is exclusively available to Puerto Vallarta (and neighboring Nuevo Vallarta) visitors that take Vallarta Adventures' Las Caletas day tour, which takes about approximately 7 hours. The tour includes continental breakfast (for early departures), drinks, lunch, snorkeling/kayaking/paddle boarding equipment, onboard entertainment, and access to most activities.
Michelle Rae Uy contributed this to MiniTime. She is a travel writer based in Los Angeles and MiniTime's Head of Content, who spends her free time on adventures and film photography.