How to pick the perfect cruise destination
By Suzanne Rowan Kelleher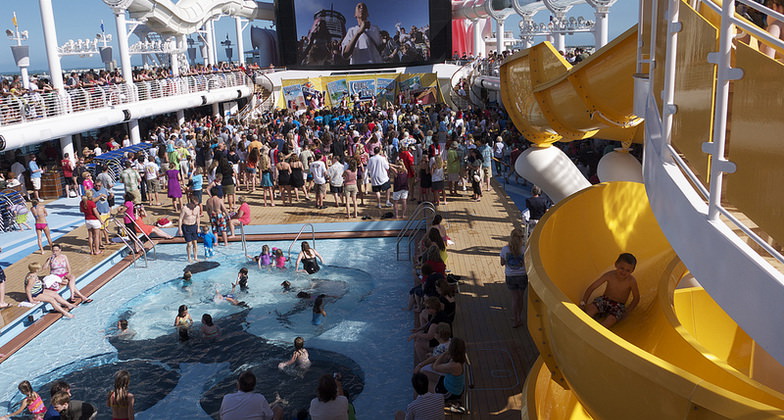 departure party (flickr:dlytle)
Caribbean, Mexico, and Bahamas
Far and away the most popular cruise destinations for Americans. If you live on the East Coast, the Bahamas makes for an affordable option because of the possibility of shorter, less costly itineraries—sometimes just three nights. And on the West Coast, there are many short cruises to Mexico that begin in Los Angeles and San Diego. If you have a bit more time and money to spend, the Western Caribbean cruises have become popular with families because, quite often, the ships spend more time at sea. A more relaxed itinerary means fewer days sightseeing in ports. This can be a plus for families who see the wide range of shipboard activities—and especially the kids' clubs—as the best reasons to cruise. Also, Western Caribbean ports offer more varied activities: shopping, hiking through rainforests, exploring ancient Mayan ruins, and there's always a spectacular beach nearby.
(MORE: Find ways to save on a kid-friendly Disney cruise.)
These destinations can also offer more ways to save on shore excursions. The beachy locales make it possible to blow off the organized shore tours—usually the biggest add-on expense—and still have fun in the sun for the price of a taxi to the nearest stretch of sand. Little tykes can play happily in the surf and sand, and tweens and teens can try parasailing, snorkeling, and WaveRunners. Best age: 3 and up.
Canada and New England
Perhaps not the exotic, sun-drenched locales you had envisioned for a cruise, but if you live in the Northeast, this can be an affordable, fabulous way to mix cruising and culture. Ports of call tend to be a blend of exclusive beach resorts (Martha's Vineyard, Bar Harbor) and chic cities (Boston, Québec City, and Montréal). Another plus: You can cruise during the kids' summer vacation, when temperatures are ideal. Carnival, Holland America, Princess, and Norwegian Cruise Lines all sail here. Best age: 6 and up.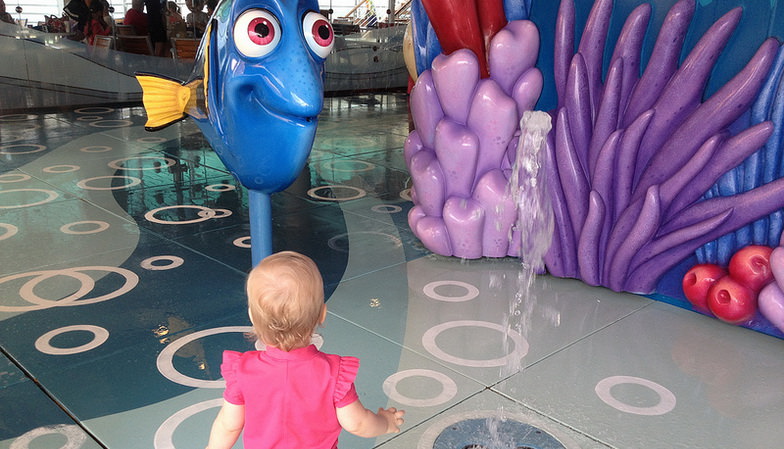 Disney dream (Flickr: brianhart)
Alaska
Awesome for nature-loving, intrepid families who dream of hiking a glacier, driving a dogsled, helicoptering over a volcano, sea kayaking through seal-inhabited bays, or taking a float trip through a Bald Eagle preserve. But ouch, those once-in-a-lifetime experiences are hard on the wallet. A bundle of new taxes and fees will add a minimum of $50 per passenger to future cruises. And on top of the already-steep cabin price, figure that every outing costs at least $150 per person, per port. (In vacation math, that's $600 minimum per outing for a family of four.) Still, you need to get off the ship if you're going to get up close and personal with America's last grand wilderness. Best age: 10 and up, due to the expense and the adventurous nature of excursions.
(MORE: Find more ways to explore Alaska with kids.)
Hawaii
Fast becoming a popular destination, thanks virtually single-handedly to Norwegian Cruise Line, which is (at least for now) the only cruise line to offer Hawaii-only cruises. Since Hawaii enjoys beautiful weather year-round, there is huge flexibility in when you cruise. And there are a lot of other upsides to seeing Hawaii on a cruise: you can visit more than one island without the hassle of lining up interisland flights, multiple hotel bookings, and rental cars. The big downside is that you won't spend significant time in any one port. There are seven-night itineraries available if you start your cruise in Hawaii. To begin and end your cruise on the mainland, add in four or five days, depending on your chosen port. Finally, if you want your kids to have a better chance of meeting other children onboard, travel during a school break. Best for: 6 and up.
Europe
A super choice for introducing older kids to history, culture, and hip shopping. But it's also a big splurge since you'll pay for airfare on top of the cruise. Two of the most family-friendly cruise lines, Disney and Carnival, have just started offering European itineraries. Consider a Mediterranean or Scandinavian cruise if you don't like organized excursions but still want to have fun. In Copenhagen, Stockholm, Barcelona, and Marseilles, for example, the ships dock within an easy walk or short shuttle ride to the city center, making it easy to check out shops and restaurants, and to visit local museums. Think twice about voyages that promise London, Paris, Rome, and Florence. These are inland cities, and you'll get there only after a two-hour bus ride from the port. Best age: 12 and up, who are into scoring some trendy fashion, hanging out in Eurocafés, and getting wowed by the world's most impressive cathedrals and castles.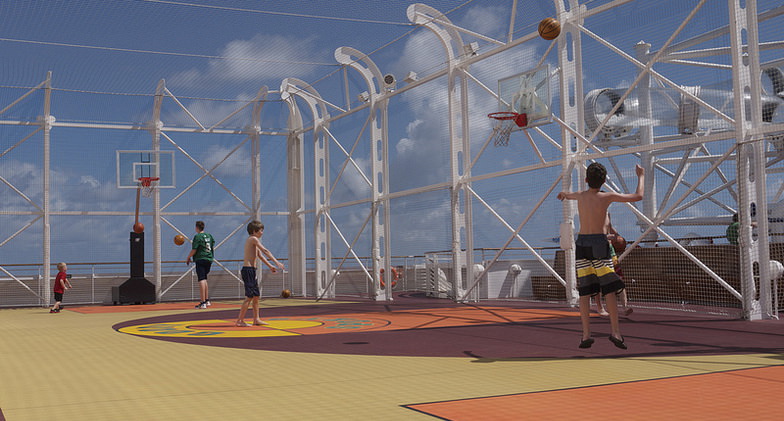 basketball (Flickr: dlytle)
South America
One of the trickier destinations for families to pull off, for a number of reasons. First, you need a good hunk of time and money. The average South American sailing runs from 10 to 14 days, and you need to take a long, expensive flight to get to the embarkation port. Since the seasons are reversed in the Southern Hemisphere, the prime sailing season is November to March, in the middle of our school year. For all of these reasons, these cruises are filled with affluent travelers and retirees. Itineraries offer a wide diversity of cultural experience and natural beauty, with the possibility of visiting the Chilean fjords, Patagonia, the Falkland Islands, the Brazilian rainforest, and even Antarctica. Best for: 16 and up.
More on cruising with kids: