Ireland with kids
By Jody Halsted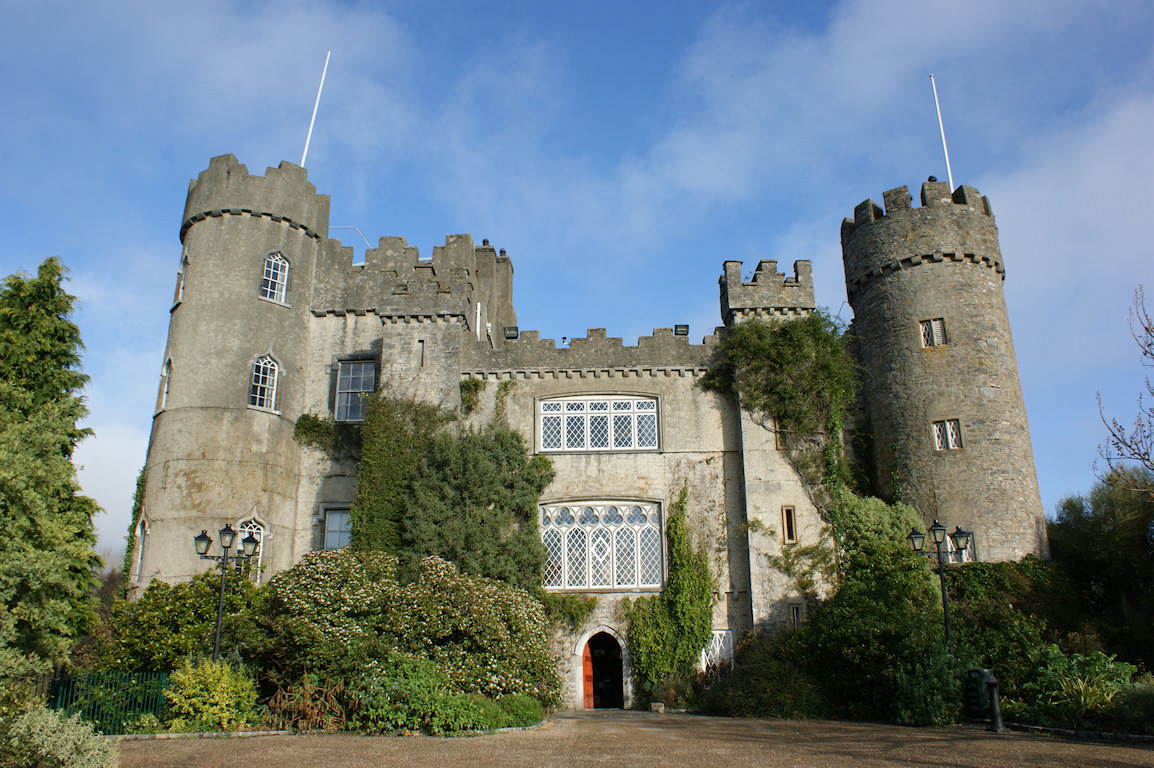 Malahide Castle (Flickr: Avoca Ireland)
Ireland is a magical land perfect for family travel. As your plane touches down, the shimmer of the raindrop covered grass may convince you that emeralds cover the hilltops. Every turn you take along the ancient, winding roads is more magnificent than the next. And absolutely anything is possible.
The average length of an Ireland family vacation is 9 days – including flight days. This seven-day Ireland castle itinerary works best if you arrive in Dublin and depart from Shannon (or vice versa), though arrival and departure from a single airport can work as well.
(MORE: Best Things to Do with Kids in Dublin)
Ireland Castles Family Vacation Itinerary
Flights from the US to Ireland arrive in the early morning and, to quickly adjust to 'Ireland time' you'll need to stay awake. The best way to combat jet lag is to get outside and be active!
Malahide Castle is less than 20 minutes from Dublin Airport. After hours in an airplane, the kids will love playing on the expansive grounds, while Mom & Dad will enjoy wandering the garden paths. Dating back to 1185 – and remaining in the same family for the entire 800 years! – Malahide Castle is filled with incredible history and stories that will take your breath away! Take time for a castle tour – you may even have a meeting with one of the resident ghosts! After dining on airplane food for the past 8 hours, you'll likely be ready for a good meal. The Visitor Centre at Malahide Castle is home to Avoca Café and Foodhall – one of the most delicious places to eat! My advice? Select a few of the delicious take out options and enjoy your first meal in Ireland on the Demense grounds of Malahide Castle. Plan: 3 + hours.
Where to Stay: If you plan to spend time in Dublin, choose the Castle Hotel. Easy walking distance to the city centre and a very spacious family room at a price that won't break your vacation budget. For a stay close to Malahide Castle, choose the Evergreen B&B for a perfect Irish welcome- and tasty Irish breakfast!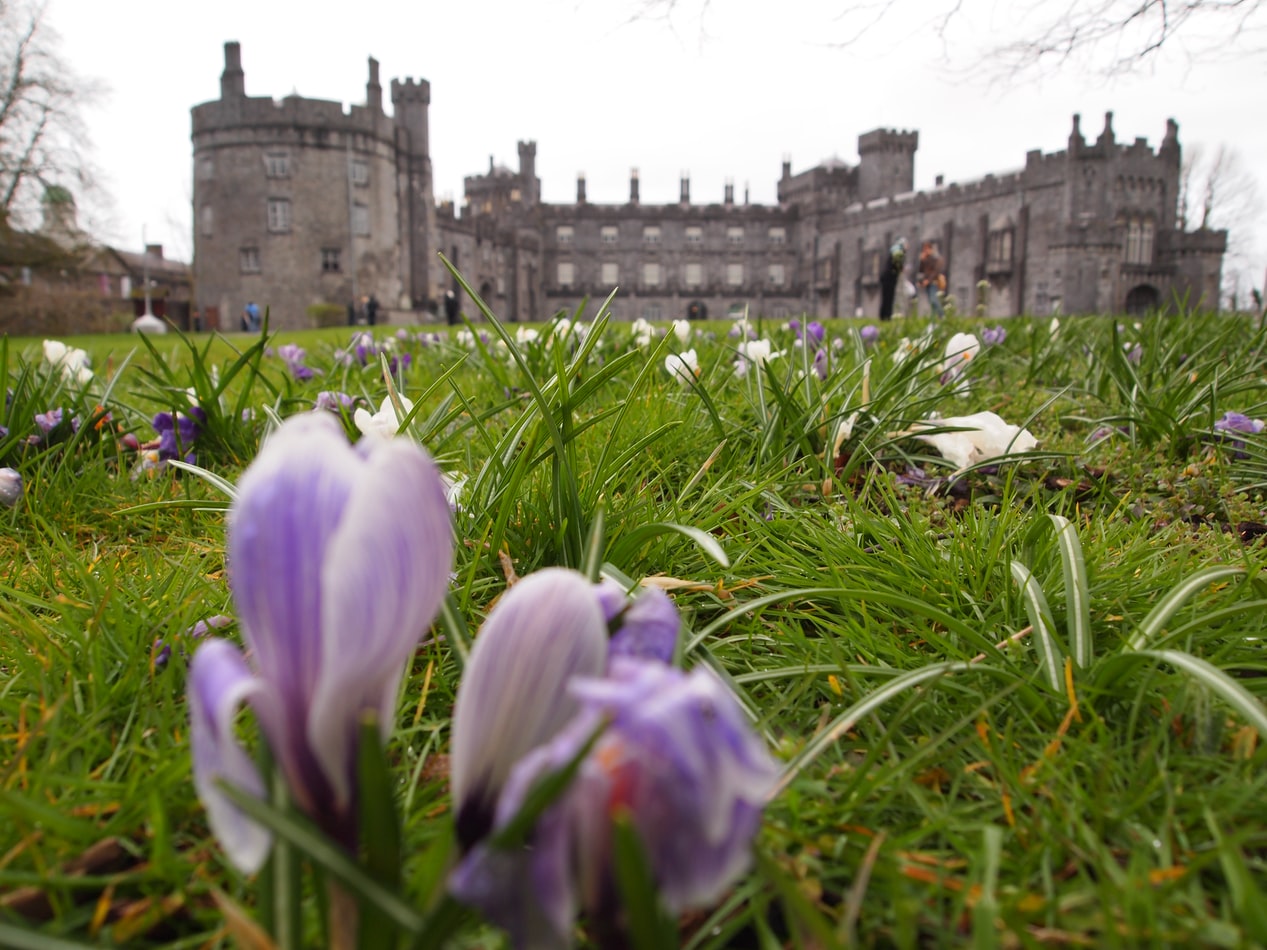 Kilkenny Castle (Unsplash: Rachel Louise)
Kilkenny Castle is located in the center of Kilkenny town, in the heart of County Kilkenny. A storybook castle on extensive grounds, you'll want to plan a couple hours to explore fully. Many rooms of the castle are open to the public and to view the opulence is well worth the price of admission. The grounds of Kilkenny Castle are perfect for an afternoon picnic (get your food from the Kilkenny Design Centre Foodhall in the restored stables across the street). The pathways along the Nore River lead to playgrounds, both man made and natural. Plan: 2 hours.
Where to Stay: Once the Dower House of Kilkenny Castle, Butler House has its own incredible history and room for families.
Cahir Castle in County Tipperary isn't as well-known as its neighbor the Rock of Cashel, but if castle exploration is your goal this is one of the best. A self-guided tour of the castle can take you from beneath the tallest tower onto the battlements that ring the castle walls. Castle defense – from the moat to the portcullis to the 'murder hole'- are all accessible to visitors. Cahir Castle sits on an island in the River Suir. Enjoy the pathways that overlook the old ornamental gardens where you may catch a glimpse of foxes or other wildlife. Plan: 1.5 hours in castle, more for grounds.
Where to Stay: As this isn't far from Kilkenny, continue your stay there. Another lodging option is the Hotel Kilkenny, which also offers a Kids Club and Leisure Facilities. Located on the Ring Road around the town it is easy to explore the countryside.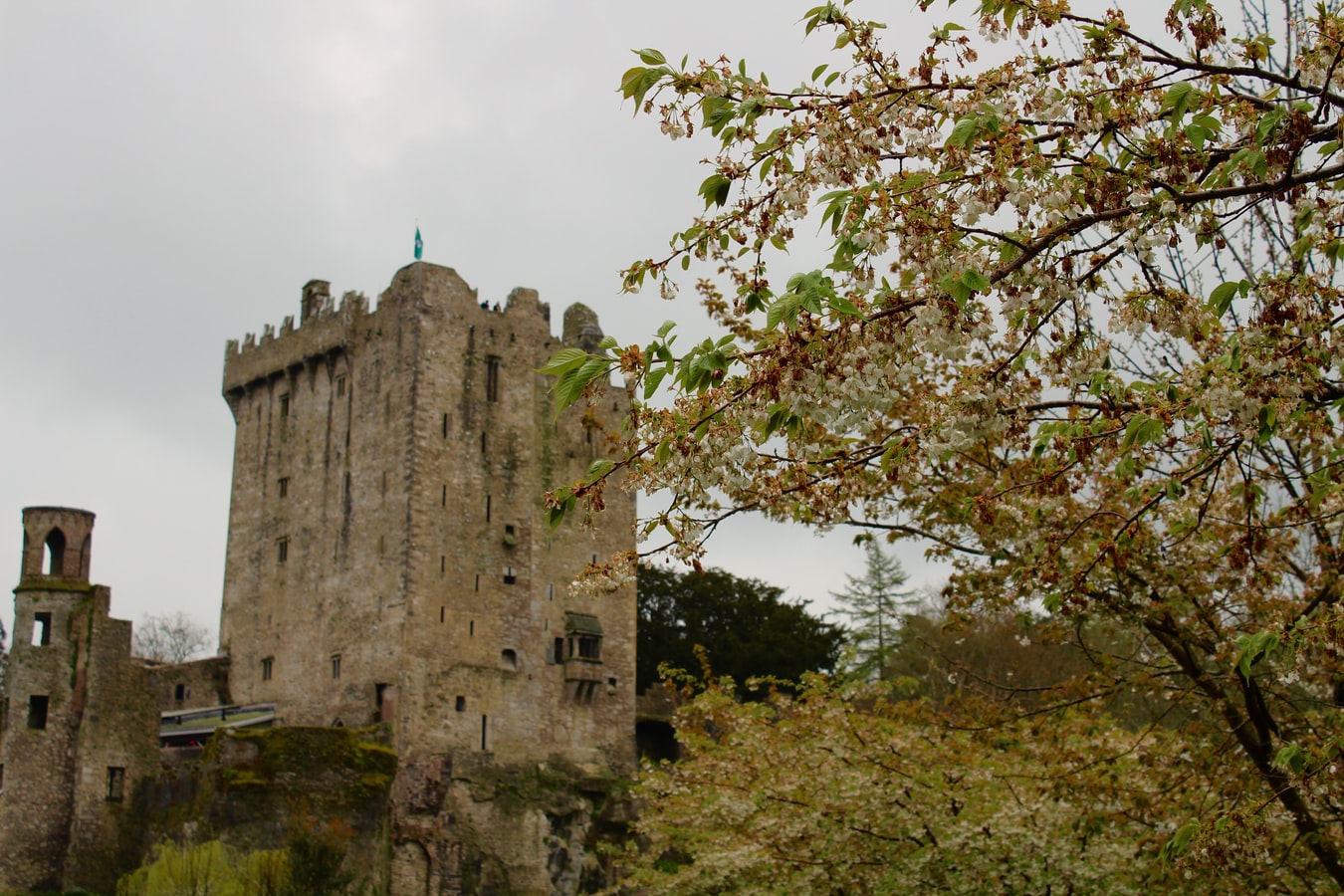 Blarney Castle (Unsplash: Morgan Lane)
Blarney Castle may be known for its famed stone, but there is so much more to this castle and its grounds. Upon entrance make the extra purchase of a Souvenir Audio Guide – filled with stories and information that kids will love, the guide leads you from the bottom of the castle to the top, sharing every theory on the famed Blarney Stone and stories of castle life. After gaining your 'gift of gab', the incredible gardens await. The Poison Garden is filled with herbs of both healing and destruction. Enter the Rock Close to stand beneath a Megalithic Dolmen, navigate the wishing steps, or find magic in the Fairy Glade. And be sure to visit the Seven Sisters before you leave, to pay your respects. Plan : 3+ hours.
Where to Stay: Blarney Castle is an easy drive from Fota Island, home to the fabulous Fota Wildlife Park. The Lodges at Fota Island Resort are perfect for families, providing space to relax and spread out.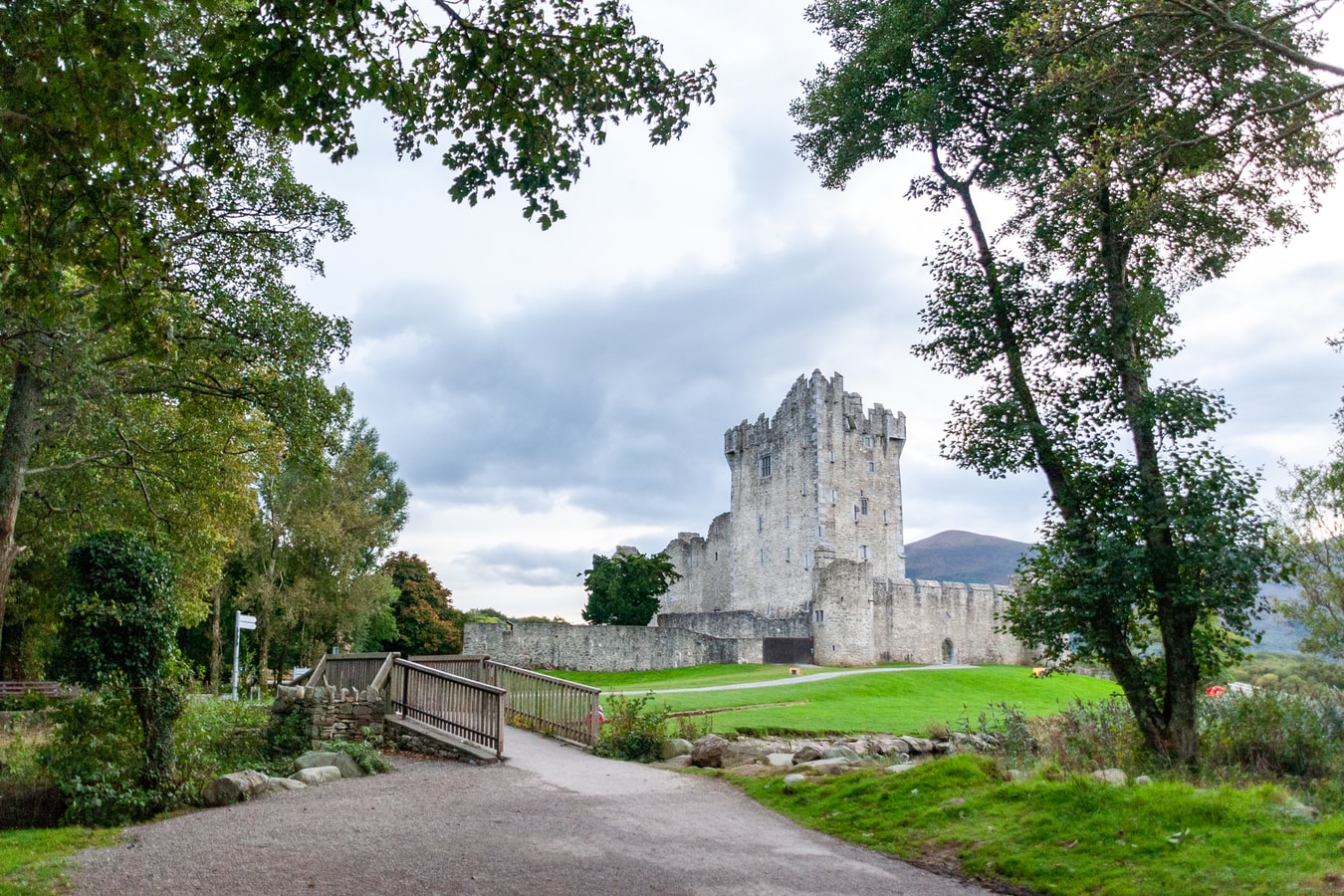 Ross Castle (Unsplash: Dimitry Anikin)
Ross Castle is only one of the highlights of fabulous Killarney National Park. Located at the edge of Lough Leane – the Lake of Learning – the castle dates to the late 1400s. Guided tours of the castle take you back in time, blending historical fact and Irish legend. While you can drive to Ross Castle, the best way to arrive is by Jaunting Cart. Your Jarvey will share tales of the castle, as well as the nearby Ring of Kerry, in perfect rhythm with his horses' hooves as you view the expansive parklands. You will also find spectacular Muckross House & Traditional Farms within the borders of the National Park. Plan: 1.5 hours at the castle; 3+ if you include a stop at Muckross House.
Where to Stay: The Hotel Killarney is a terrific base for touring Killarney and the Ring of Kerry. Spacious family suites, kids clubs, and leisure centre make this a good value.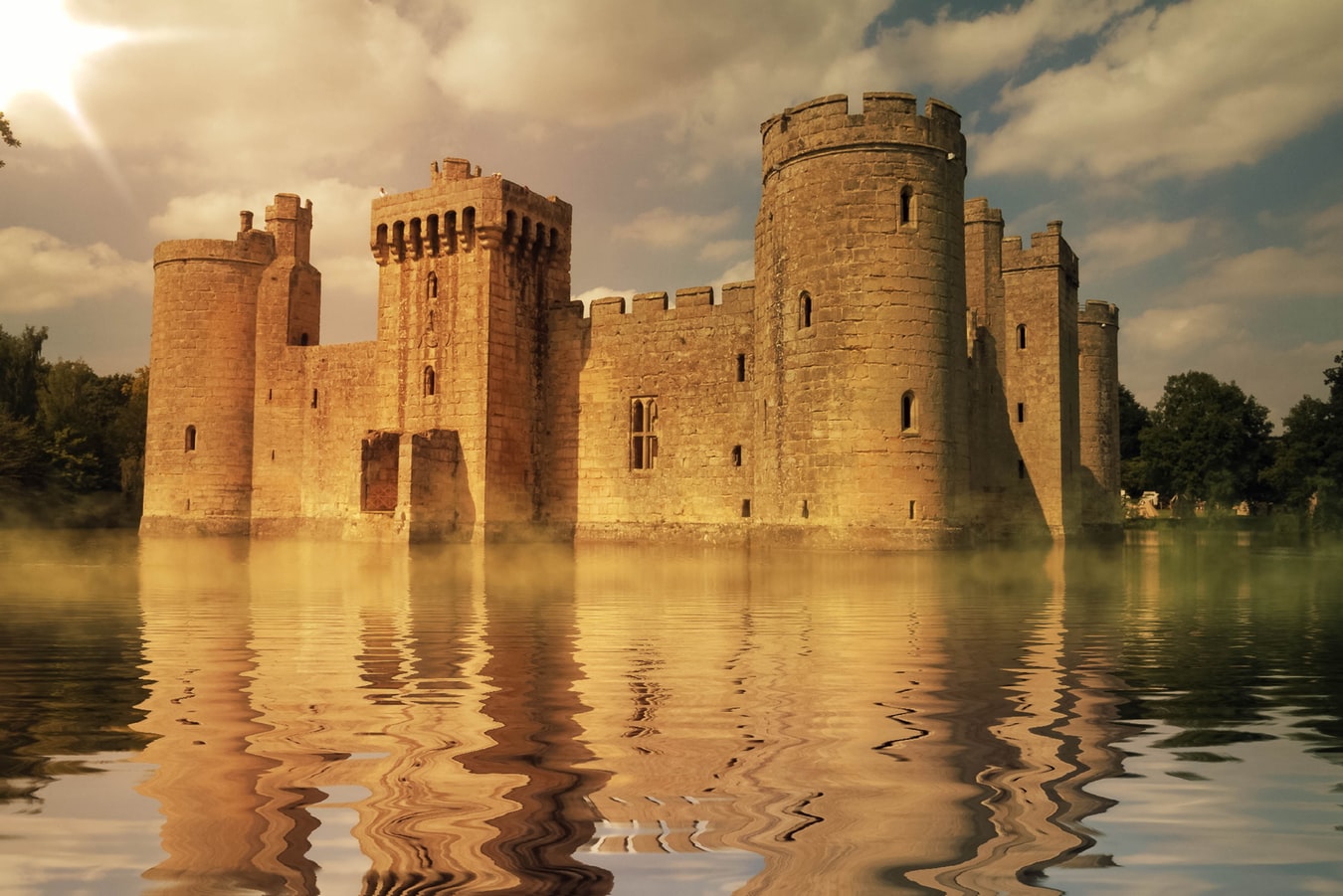 King John's Castle (Unsplash: Richard Clark)
King John's Castle is an imposing fortress in the heart of Limerick City. Interactive displays throughout the castle take visitors back to the time when Vikings inhabited Limerick. Ghostly projections share tales of siege and warfare, 3D models connect you to a time long past, and rooms of discovery and education will keep your kids entranced with history. Entering the courtyard takes you into a medieval campaign where knights plan attacks while blacksmiths forge armor and horseshoes. Plan: 2+ hours.
Where to Stay: For a real castle experience, splurge on a couple nights at Knappogue Castle. You'll be treated like royalty in these private accommodations. Yes, it's your own private castle! Medieval Banquets are held in the dining hall evenings from April – October. Good food and great fun for the family.
(MORE: Fairy Tale Attractions to See with Kids in Europe)
Bunratty Castle is the most complete and authentic medieval fortress in Ireland. Built in 1425 it was restored and is now filled with 15th and 16th century furnishings, tapestries, and art. Follow the spiral stone stairs from dungeons to battlements, and see how knights and ladies lived 500 years ago! The castle is surrounded by the Folk Park, a small village that represents how the Irish lived. You'll find cottages from across Ireland – as well as a school, post office, printers, and even a traditional Irish Pub where you can enjoy lunch. Friendly animals, play areas, and gardens make this a perfect family day in Ireland. Plan: 3+ hours.
Where to Stay: Bunratty is near to Knappogue Castle, so you could plan 2 nights there. Or, if a 5* castle hotel is what you would prefer, book 2 nights at Dromoland Castle. The estate offers a luxury stay as well as activities like falconry, archery, and horseback riding.
Jody Halsted of FamilyRambling.com contributed this to MiniTime.