Don't forget to budget for tourism taxes.
By Katrina Brown Hunt on Dec 18, 2013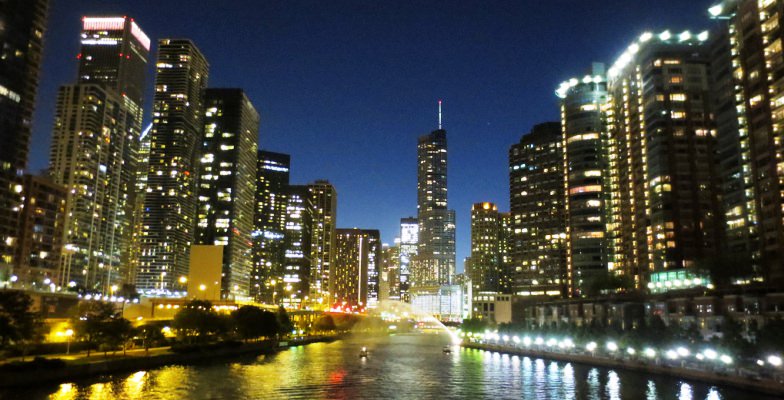 Flickr: akasped
You may think you scored a deal on your hotel and rental car—but have you really come out ahead? In some popular destinations, tourism taxes are adding big bucks to your daily vacation spend.
According to an annual study by the Global Business Travel Association (GBTA), tourism-related taxes added a whopping 58 percent to American travelers' vacations this past year. That's due to a rise in "discriminatory travel taxes"—the extras that are shouldered mainly by out-of-towners. These include state and local levies on car rentals, hotel stays, and restaurant meals.
Before we get to the naughty list, let's start with destinations whose tax policies are nice, relatively speaking. Kudos to a trio of Florida cities—Fort Lauderdale, Fort Myers, and West Palm Beach—for imposing the lightest tax burden on travelers, at an average of $22.61 a day. Honorable mentions go to tourist-friendly metro areas bolstered by mouse ears: Orange County, California (home of Anaheim-based Disneyland), and Orlando.
So then, where does the taxman hit vacationers the hardest? These are this year's 10 most tax-happy destinations, ranked by the average traveler's daily outlay in tourism taxes:
1. Chicago: $41.04 a day
The Windy City taxes its visitors on almost every front: a 9.25-percent sales tax, a 16-percent hotel tax, a deep-dish 10.75-percent restaurant tax and a whopping 20 percent on car rentals—and that's before the extra car rental flat tax of $2.75 per day.
(MORE: View a family trip itinerary: 3 days in Chicago with kids.)
2. New York City: $38.65 a day
Here's why you should embrace the subway when visiting the Big Apple: the car rental tax nears 20 percent a day. Otherwise, NYC sends the taxman to collect 18 percent at hotels, which includes a daily $2.50 flat tax. By comparison, the 8.88-percent restaurant and sales taxes seem pretty mild.
3. Minneapolis: $36.70 a day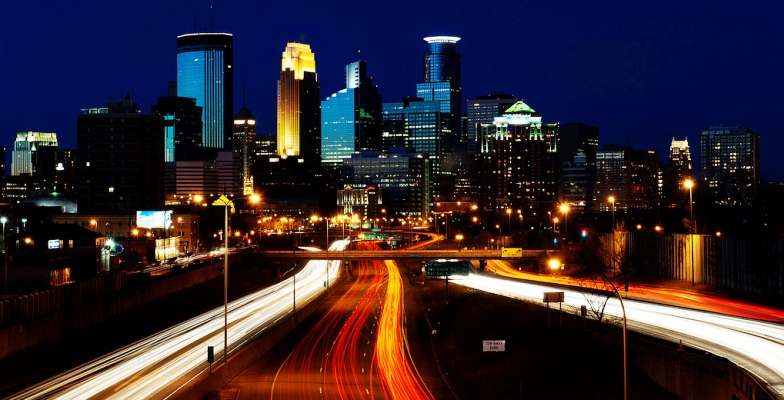 Flickr: Dusty J
This Minnesota twin city tops the charts for the highest car rental tax in the land—almost 22 percent a day—as well as the highest restaurant tax, at 10.78 percent. But there's good news if you're heading to the Mall of America: shoppers pay no sales tax on clothes or shoes.
4. Kansas City: $36.61 a day
The Missouri city has one of the highest hotel tax rates in the country—an overall 17.27 percent, when you factor in a daily flat tax of $1.50. Car rentals also carry a $4-a-day flat tax beyond the basic 15-percent rate.
(MORE: Find a kid-friendly hotel in Kansas City.)
5. Indianapolis: $36.00 a day
Hotel taxes in this Indiana hub are a steep 17 percent, and there's also a 17-percent car rental tax, and a 9-percent restaurant tax.
6. Cleveland: $35.41 a day
This Ohio city plays it tough with tourists, ranking in the top 10 for both hotel taxes (16.5 percent) and car rentals (18.52 percent, including a $6-a-day flat tax). The local sales tax also pushes 8 percent.
7. Boston: $35.32 a day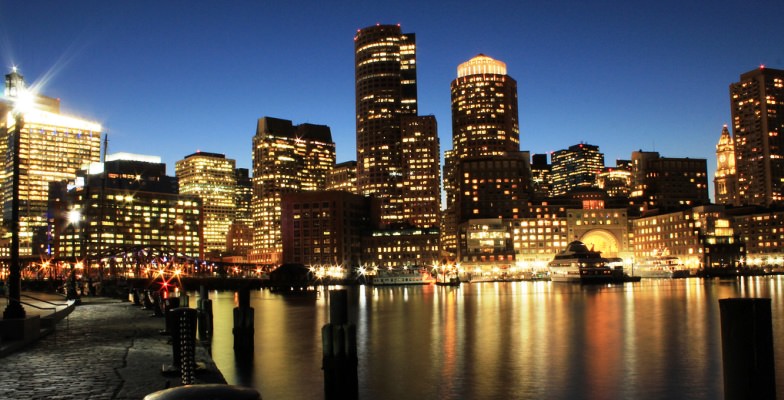 Flickr: sadatshami
Beantown is fairly tourist-friendly when it comes to both hotels (14.45 percent) and sales tax (just 6.25 percent). But car rentals carry a tax of nearly 24 percent a day, including a daunting $10-a-day flat tax.
8. Seattle: $35.11 a day
While the Emerald city lands among the 10 worst for car rental taxes (17.2 percent), what pushes Seattle into the overall most-taxed list is its 9.5-percent sales and restaurant taxes.
9. Nashville: $34.75 a day
Shopping and eating out add up fast in Music City—9.25-percent taxes for each—and the hotel tax approaches 18 percent, thanks to a daily flat tax of $2.50.
10. Houston: $34.16 a day
The old saying that "everything is big in Texas" loses its charm when those things are taxes. Your car rental comes with a 15-percent tax, the sales tax is 8.25 percent and hotels lob on a 17-percent tax.
Katrina Brown Hunt contributed this to www.MiniTime.com.