Kid-friendly animal attractions in Vegas
By Sarah Vernetti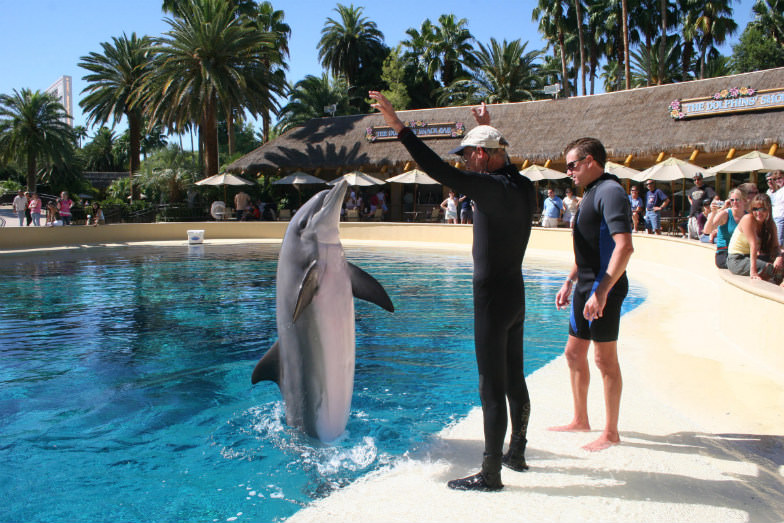 Siegfried and Roy's Secret Garden and Dolphin Habitat (The Mirage)
It's no secret that Las Vegas has a wild side. However, most travelers tend to think of casinos and showgirls rather than sea creatures and flamingos. Explore animal-themed attractions by visiting Las Vegas' aquariums, horse trails, bird habitats, and more.
Siegfried and Roy's Secret Garden and Dolphin Habitat
Located at the Mirage, this outdoor attraction consists of two parts. First, visitors can watch the dolphins swim and play. Trainers are on-hand to help the mammals perform tricks. Next, visitors move on to the lion and tiger habitat, which is home to white lions, white tigers, panthers, and leopards. If you're lucky, you'll get a peek at the newest members of the family: three white lion cubs. This attraction is great for all ages. Admission is $19.95 for adults and $14.95 for children ages 4-12. Admission is free for children under age 3.
(TRIP PLAN: Look at great trip plans to Vegas and create your own for your family.)
Flamingo Wildlife Habitat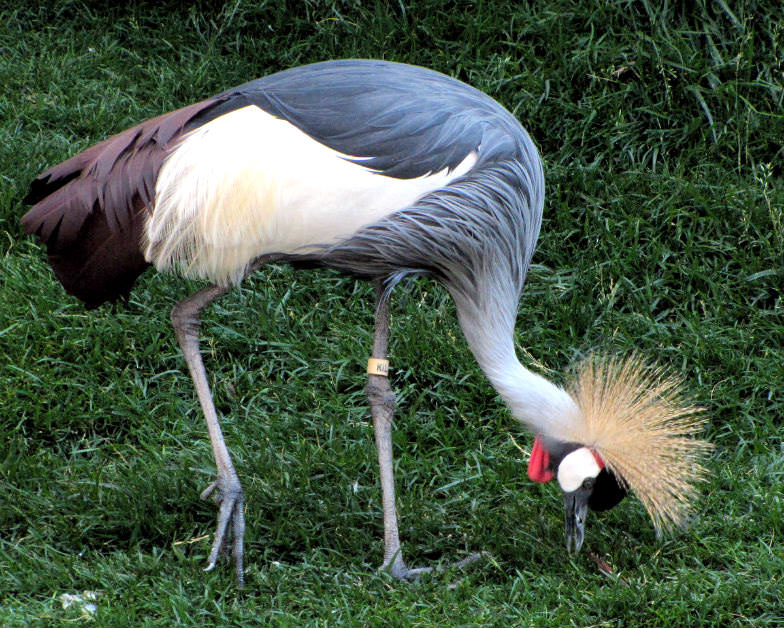 Flamingo Wildlife Habitat (Flickr: beaumontpete)
In a city known for its elaborate casinos, it's no surprise that the Flamingo Las Vegas Hotel and Casino features actual flamingos in its courtyard. This outdoor space is filled with lush plants and curving walkways. Along the way, families will find Chilean flamingos, parrots, koi fish, swans, and turtles. Be sure to bring your camera. The flamingo habitat is open daily from 8 a.m. to dusk. Pelican feedings take place at 8:30 a.m. and 2 p.m. daily. Admission is free.
Shark Reef Aquarium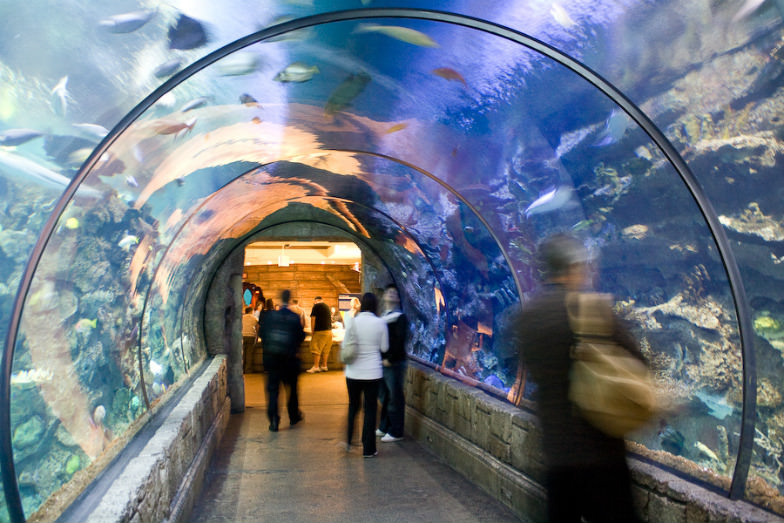 Shark Reef Aquarium (Flickr: Shireen Garcia)
Located at Mandalay Bay, this aquarium features a variety of underwater dwellers, from sharks to piranhas to stingrays. Those who are particularly adventurous can check out the aquarium's dive program. Travelers who are certified scuba divers and are over the age of 18 can participate in the Dive with the Sharks Experience. This package includes the opportunity to scuba dive among the sharks in the 1.3 million gallon tank. Regular admission to the aquarium is $18 for adults and $12 for children ages 5 to 12. Admission is free for children 4 and under. The Dive with the Sharks Experience is $650 for a single diver and $1,000 for two divers if booked together.
Hemenway Valley Park
This public park, located in the town of Boulder City, is a frequent hang-out for a group of big horn sheep. You're likely to see the state animal of Nevada near the back of the park in the shade. After observing the big horn sheep (from a safe distance, of course), families can check out the park's playground equipment, basketball courts, tennis courts, and picnic pavilion. This is a great stop on the way from Las Vegas to Lake Mead or Hoover Dam. Hemenway Park is located at 401 Ville Dr. in Boulder City, NV. Admission is free.
Cowboy Trail Rides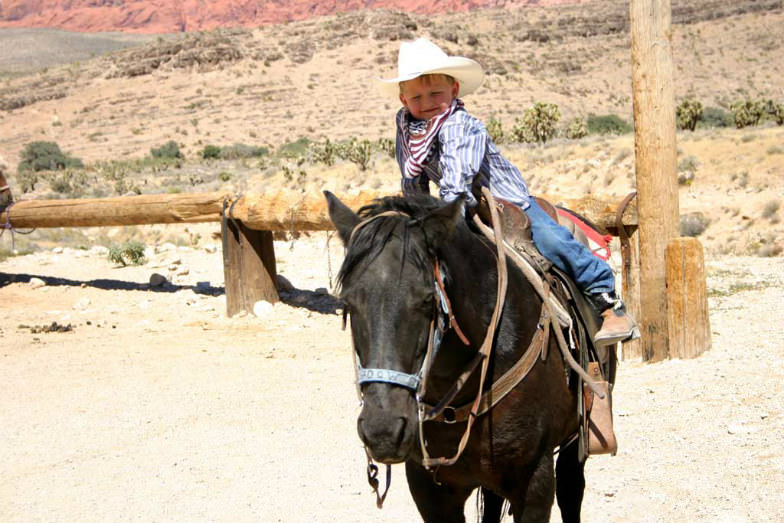 Cowboy Trail Rides in Red Rock Canyon (Cowboy Trail Rides)
Explore Red Rock Canyon on horseback. Cowboy Trail Rides provides families with a guided tour through the beautiful Mojave Desert. Those with limited horseback-riding experience can try the one-hour Coyote Canyon Ride. Or, families can enjoy the Sunset Trail Ride, which includes a journey through the canyon narrows and a western-style barbeque dinner. For ages 7 and up. For reservations, contact Cowboy Trail Rides or book online. The Coyote Canyon Ride is $69 per person, and the Sunset Trail Ride is $169 per person (gratuity not included).
Henderson Bird Preserve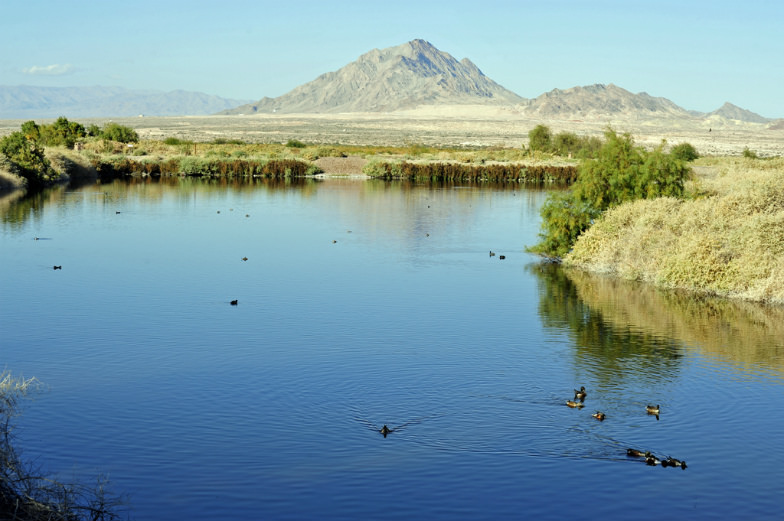 Henderson Bird Preserve in Henderson, Nevada (Flickr: Andrew)
Early-risers will want to take advantage of the morning hours by visiting this bird preserve in nearby Henderson. Walk along the trails and seek out a variety of birds, including desert species like cactus wren and roadrunners. Additionally, families will see migratory waterfowl that have managed to find this oasis in the desert. Be sure to bring binoculars, sunscreen, and comfortable walking shoes. The preserve is located at 350 E. Galleria Dr. in Henderson. Hours vary by season.
(MORE: Look for kid-friendly hotels in Vegas to suit your family.)
Nevada State Museum
If your family prefers ancient animals to present-day varieties, stop by the Nevada State Museum, located adjacent to Springs Preserve. Here, families will find a life-size replica of a mammoth skeleton, along with fossils from other prehistoric creatures. The museum also features exhibits on desert wildlife and numerous displays focusing on the history of Las Vegas, from early settlers to showgirls. The museum is open Thursday through Monday from 10 a.m. to 6 p.m. Tickets can be purchased at the Springs Preserve ticket office or in the museum rotunda.
Sarah Vernetti contributed this to MiniTime.