Enjoy southern hospitality and history at these luxurious New Orleans hotels, and maybe save some room for beignets and gumbo.
By Rowena Carr-Allinson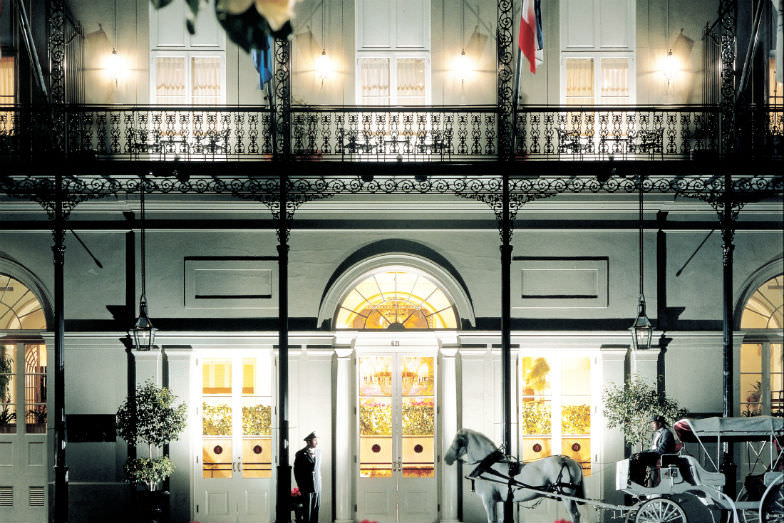 Omni Royal Hotel ( Courtesy Omni Royal Hotel)
What's not to love about a family vacation in New Orleans? Packed with history and fascinating stories, the Big Easy is a great place to take the kids! Visit the French Quarter, check out the historical mansions and oak-lined boulevards, try the Cajun food, take in some jazz tunes or head out of town to the alligator-filled swamps…
And when you're done for the day, "bring the kids home" to luxurious family-friendly amenities in one of these hotels.
Omni Royal Hotel New Orleans, New Orleans, Louisiana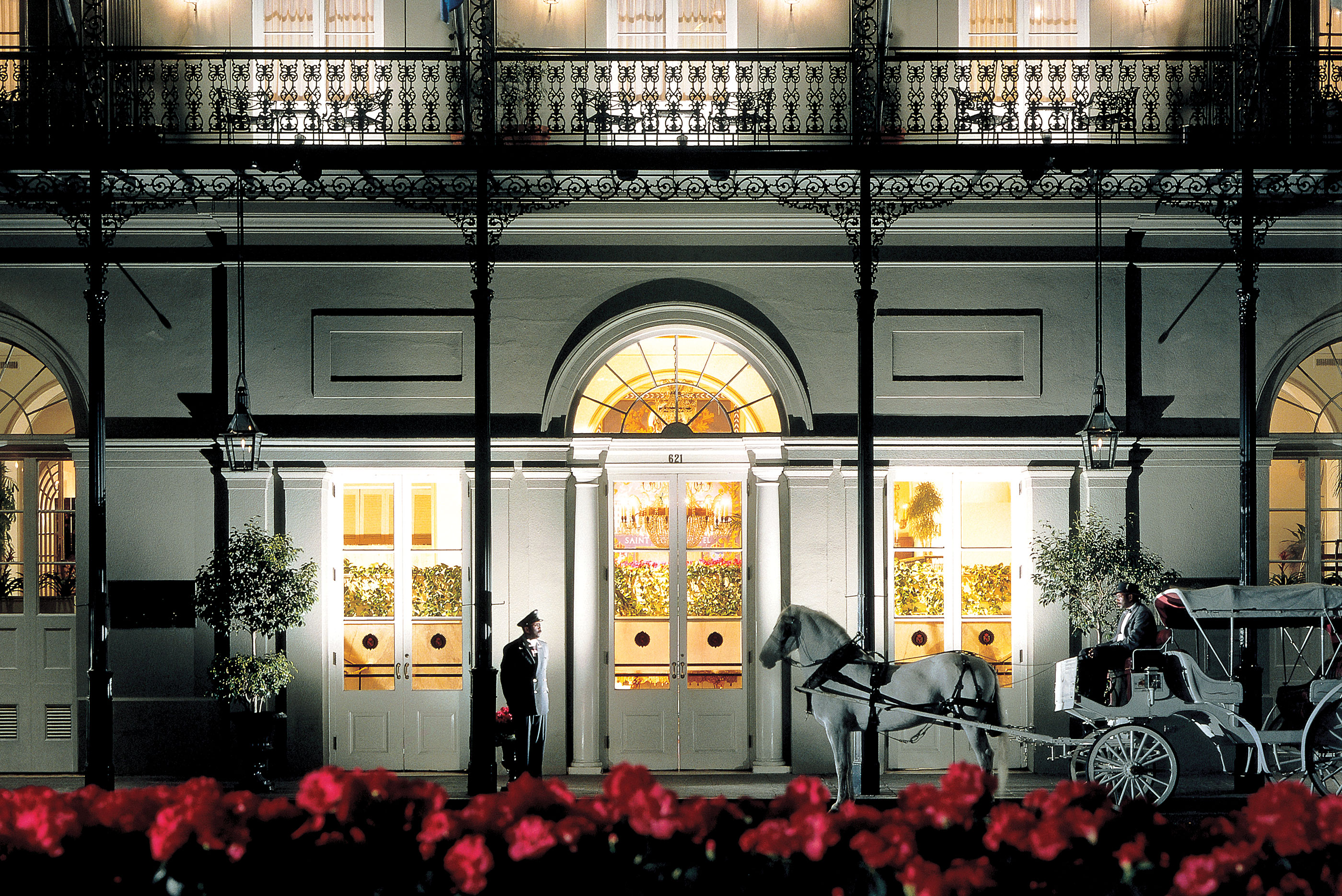 Right in the beautiful old French Quarter, the Omni Royal Hotel New Orleans is in the arts and antiques district just a short stroll away from Bourbon Street. It's the perfect base to visit New Orleans with kids and see the sights such as the French Market, the Café du Monde, St. Louis Cathedral and Jackson Square. In the 346 guest rooms, you'll find all the necessary amenities like the all essential coffee maker, iron and ironing board, hair dryers, umbrellas, cable TV with in-room movies, high speed Internet, and a complimentary copy of USA Today! More perks? The heated rooftop swimming pool, the fitness center, concierge and 24-hour room service. More unusual, there's also a barber's shop, a beauty parlour, mending and pressing services and a shoeshine! Families will be glad to know rollaway beds are available, as are sleeper sofas and cribs. There's a kids' club, kids' menu in the restaurant and even better – kids stay free! And did we mention the babysitting?
Marriott Hotel New Orleans, New Orleans, Louisiana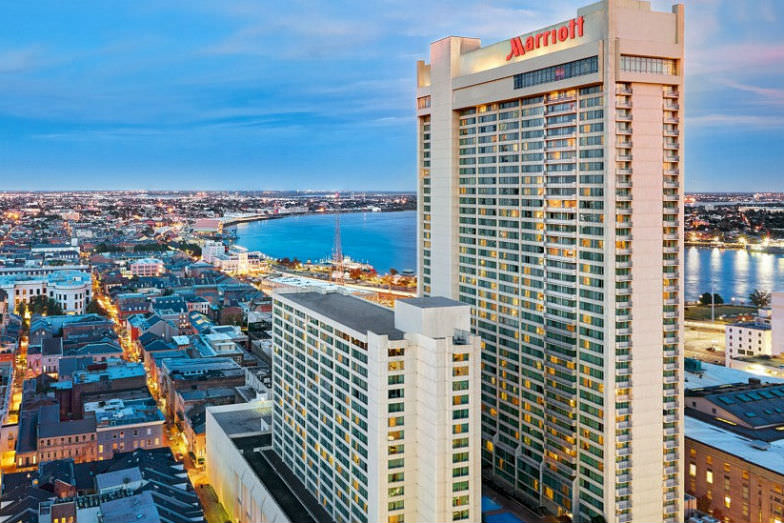 Marriott New Orleans (Courtesy Marriott)
In the Warehouse-Arts district of the historic French Quarter, this family-friendly hotel's location makes it easy to visit the sights like Bourbon Street, Harrah's Casino, the Aquarium of the Americas, the Riverwalk Marketplace and the IMAX Theater. The perfect base to explore New Orleans with kids! With world famous shopping, dining, and entertainment nearby, the Marriott Hotel New Orleans is just the place for those looking for flat-screen TVs (in select rooms), CD players, coffee makers, 300-count linens and down duvets, and high speed Internet (for a fee). There's a restaurant and lounge, two roof-top swimming pools, a handy concierge lounge and gift shop. There's even a Starbucks coffee shop on-site and a wine bar for those needing something a little stronger! Families can order rollaway beds, sleeper sofas or cribs in this property where kids stay free. There's a kid's pool and babysitting on offer too.
Royal Sonesta Hotel New Orleans, New Orleans, Louisiana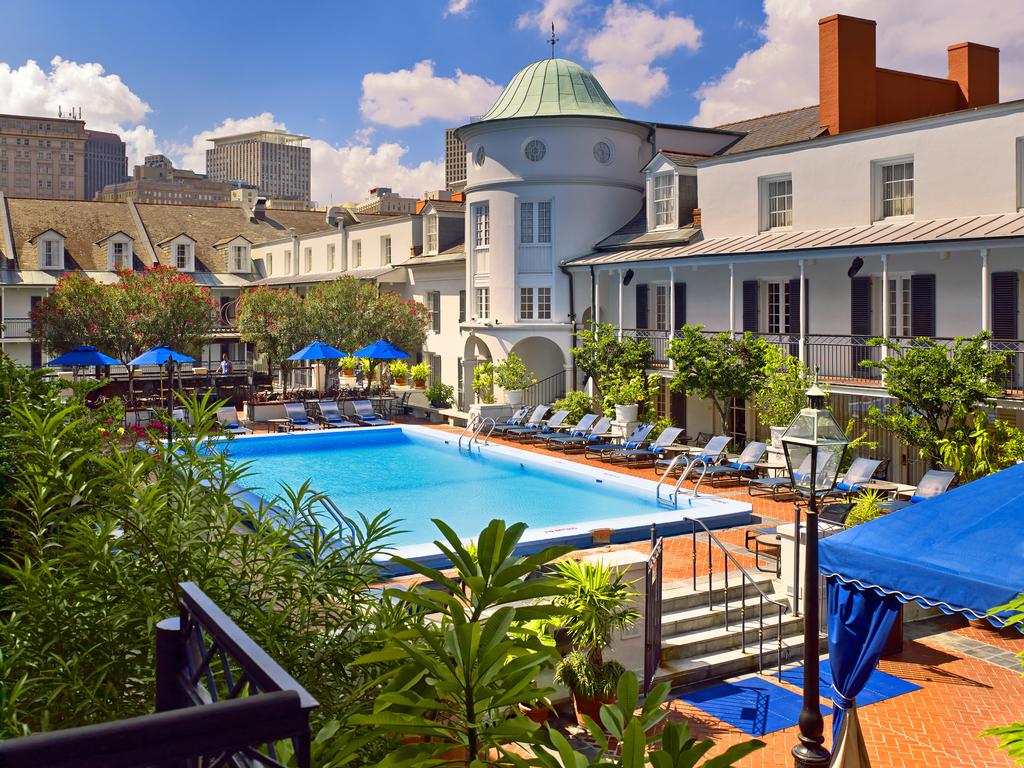 Royal Sonesta (Courtesy Royal Sonesta)
Also in the old French Quarter, right on Bourbon Street, the Royal Sonesta Hotel New Orleans is a practical base to explore Canal Street, the French Market, the Café du Monde, St. Louis Cathedral and to access the St. Charles Avenue Streetcar line. Staying in one of the 500 guest rooms in this New Orleans hotel means access to a terrace, coffee maker, hair dryer, iron and ironing board, cable TV and pay-per-view movies, as well as the usual mini-bar, newspaper, voicemail and high speed Internet. Order a rollaway bed or crib in the room for the kids, and book babysitting to make the most of the fine dining restaurant and bar lounge (which comes with live entertainment). The on-site Starbucks provides much appreciated coffees in the morning while the courtyard-enclosed swimming pool is just the place for a refreshing dip. Fitness fans will also be grateful for the gym, and animal lovers can even bring their pet along for the ride!
Windsor Court Hotel New Orleans, New Orleans, Louisiana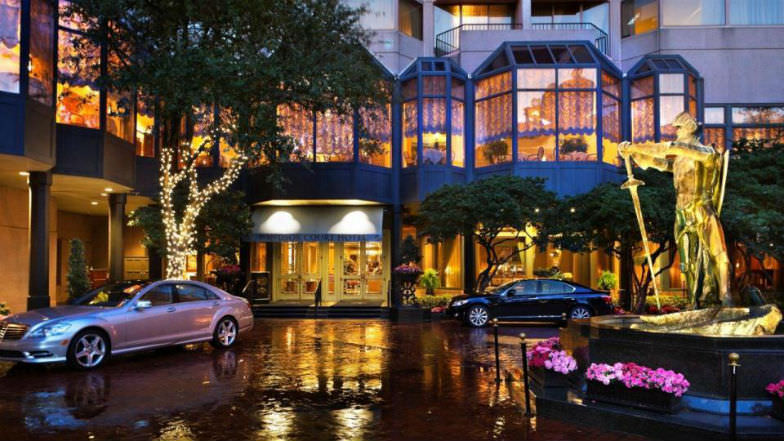 Windsor Court Hotel (Courtesy Windsor Court Hotel)
One of the most luxurious New Orleans hotels, the Windsor Court Hotel has recently received a $22 million overhaul. Quite the revamp! The iconic New Orleans hotel known for its spacious suites prides itself on its luxurious amenities like the health club, the outdoor pool, spa with a steam room and gym, as well as a ballroom – should you need one! Helpful services include the free WIFI, 24-hour room service, rollaway beds and cribs for kids, valet laundry as well as a valet parking and a concierge desk. You can also book babysitting if you need a little grown-up time to browse the art collection or hit the Grill Room or perhaps indulge in a cocktail at the gentleman's club style Polo Club Lounge? Perhaps that's why everyone from Naomi Campbell to Bill Clinton, Beyonce, Jessica Simpson, Britney Spears, Bono and Paul McCartney have stayed in the hotel.
(MORE: 25 Reasons to Visit New Orleans with the Kids)
The Roosevelt Hotel New Orleans, New Orleans, Louisiana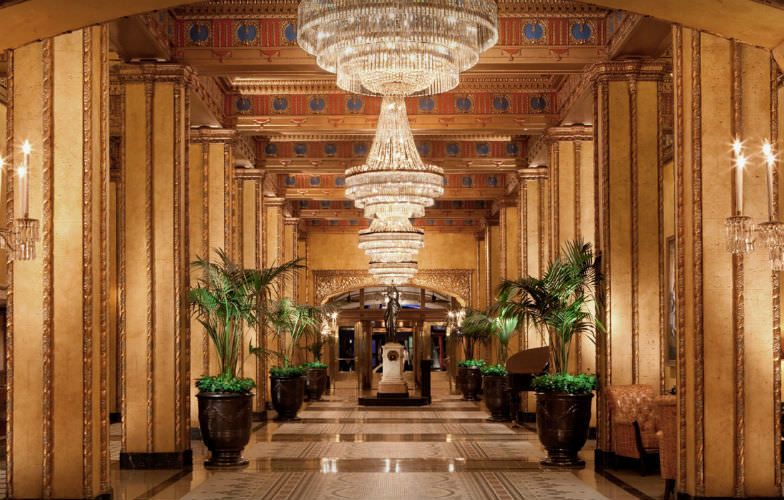 The Roosevelt Hotel (Courtesy The Roosevelt Hotel)
Part of the prestigious Waldorf Astoria Collection, the grandiose Roosevelt is conveniently located off Canal Street, just a block from the world-famous French Quarter. One can't fail to be impressed by the block-long canopy of golden columns and crystal chandeliers! The 504-room kid-friendly hotel boasts 135 luxury suites and has been restored to its former glory in immaculate style. In-room perks include 300-thread count sheets, flat screen TVs, bathrobes, minibars and alarm clocks with MP3 connections. There's 24-hour in-room dining and Chef John Besh's award-winning Domenica restaurant for Italian classics like homemade pastas, cured meats and wood-fired pizzas. At the Fountain Lounge, it's all about new-world sophistication in traditional style while sumptuous The Sazerac Bar, named after a drink that is often considered America's first cocktail, oozes timeless elegance. Don't miss the Rooftop Bar for a cocktail by the pool (April to October) or, if coffee is your thing, Teddy's Café is just the spot for you. Parents can book cribs or rollaway beds for the kids who stay free!
Rowena Carr-Allinson contributed this to MiniTime. Since the arrival of her son in 2011, she has taken him everywhere from Bangkok to NYC, writing family friendly articles en route.