7 locations in Mexico and the Dominican Republic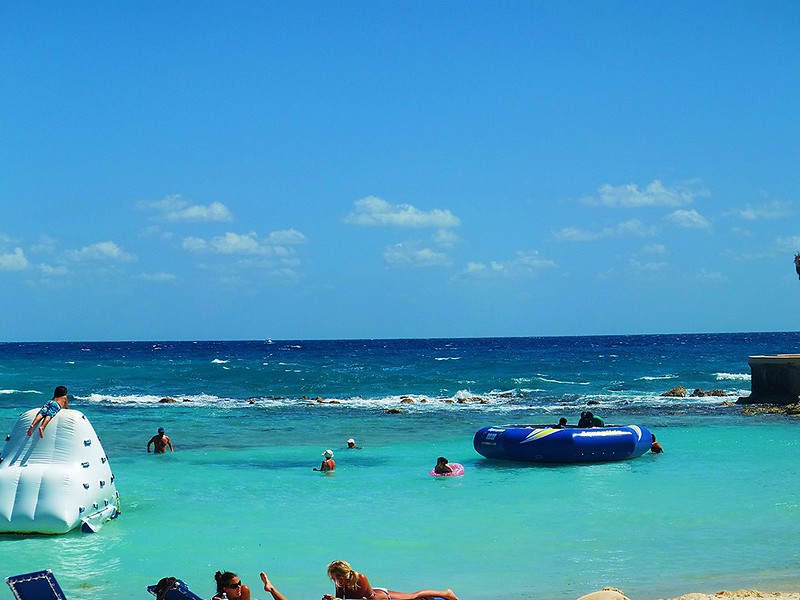 Dreams Riviera Cancun
Posted March 9, 2010
We had heard very good things about the Dreams resorts as a premium, all-inclusive resort chain (slightly goofy name not withstanding). Having loved this kind of vacation before at multiple Beaches, Club Med and Ritz-Carltons, we were eager to give this one a try for an extended family winter break.
Overall, we would give the resort a B+/A-. The resort is the newest in the chain, located an easy drive from the Cancun airport, on the Riviera Maya. The property is wonderful—not too overwhelming, terrific beach, gorgeous pools (including a breathtaking infinity pool and a great kiddie pool), and whimsical touches like a beach bar with swing seats, Ping-Pong tables in the pool, and a playground right on the beach. The rooms were beautifully designed and luxurious. Activities were ample and run by an enthusiastic staff; our kids especially loved the bungee trampoline, catamaran rides and surprisingly good evening entertainment for the kids (we would have partaken in more had we not managed to land a rather cool week in February). The kids' club was fine. –Marisa from New York, NY
Posted March 8, 2010
My husband, 4-year-old daughter and I just returned from a five-night stay at Dreams Riviera Cancun. We have been to the Mayan Riviera four other times and have stayed at Paradisus, Occidental Grand, Blue Bay Esmerelda and Secrets Capri (which is owned by the same company as Dreams). We left Sunday morning and flew to Cancun on Mexicana Airlines. If this airline services your area, you should look into it. The service is wonderful and they do not charge for your luggage, meals, alcohol, headsets, etc. We arrived at the airport and moved quickly through Customs and Immigration and took a taxi to the hotel, which cost about $60. We were able to check in upon arrival at about 1pm.
Our room was on the first floor of Building One. The room was nicely appointed and a rollaway bed was brought in for our daughter. Originally the porter set the rollaway bed to the right of our bed but later we moved it to the left of the patio door, along the wall of the shared door. This worked out far better and took up far less space in the room. Also my daughter was now unable to see the TV at bedtime. There is a stocked minibar with beer (Corona), sodas, water and juice. The bathroom was stocked with shampoo (no conditioner), suntan lotion (SPF 15), body wash, lotion, a razor and shave cream. We did not see any privacy issues with the bathroom. The doors to the shower and commode are frosted so no one can see inside. My only negative comment is regarding the lighting, which was poor. I worried that I was going to look like a clown every time I put on makeup.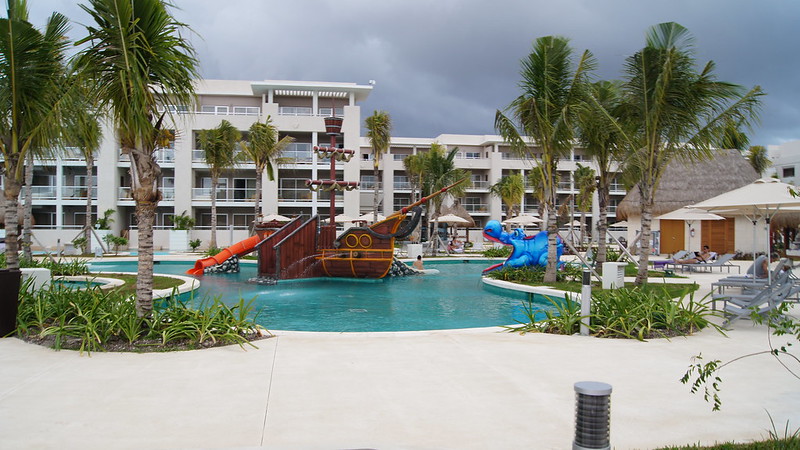 Pool and Beach: There are three main pool areas and please note: This is a family resort; there is no adults-only pool. There is a kids' pool which is about 18 inches deep, a heated infinity pool with pool bar and an activity pool, which was freezing cold in February. We found drink service around the pool to be very efficient. These people work hard so please remember to tip. One comment that we had was that there are too many chairs around the pool, they are literally arm to arm. I am not sure how this can be resolved as a lot of chairs are necessary, and this is a very busy resort—much more crowded than I had expected. The resort sends out a newsletter each night and it states that chair-saving is not allowed but it is the only way to ensure that you get a seat. We went to breakfast at about 8:30 each morning and had plenty of chairs to choose from prior to eating. The other negative about the pool area is seagulls. The Barefoot Café is available for those who would like to grab a quick lunch and eat at their lounge chair. Unfortunately, people do not like to put their dirty dishes away or think that feeding seagulls is a great way to interact with nature. It is not; it is dirty! The birds drop food in the pool and then dive bomb the pool to try to get it.
The beach was much nicer than I expected. There are many palapas and lounge chairs. If you walk to the right of the stairs by the beach bar there were often huts available. There is a playground on the beach to keep the children entertained. It was obvious when we walked by other resorts how little beachfront property Dreams has in comparison to other resorts. Honestly, Dreams looked like mass chaos, compared to other resorts.
Kids' Club: Our 4-year-old daughter spent one afternoon and evening at the kids' club. She seemed to really enjoy herself there in the afternoon but I think the evening kids' dinner may have been a bit chaotic because she never asked to go back. I would probably not send a child younger than 4 there, or any child that does not go to preschool. It is obvious that the women working there are doing a great job and the kids love them, but perhaps they are a bit overwhelmed. We saw them bring the children to the pool and I am not sure how they are able to keep track of the kids when the pool is full of other "non-club" kids.
Dining: Between breakfast, lunch and dinner we were able to eat at every on-site restaurant. I think of the food at an all-inclusive like I do at a wedding reception. It is never great, but who really comes for the food? I would say the food here is better than most AIs but that just makes it good. I never had a meal that was hot; everything was lukewarm. The service in the restaurants was good, and in particular at the Mexican Restaurant, our server Marco was phenomenal.
I know that one of the benefits of staying at Dreams is that you do not have to make dinner reservations. We loved this concept when we stayed at Secrets, an adults-only resort. But his really does not work at a family resort. It is not feasible to wait two hours to sit down for dinner with children. We thought it was funny that instead of people getting up in the morning to get a dinner reservation, people were lining up at the restaurants at 5:15pm to get a table. 80 to 90% of the customers at Dreams have children. We are all up early in the morning. I would rather make reservations in the morning than have to leave the beach or pool early to wait in line for dinner. My suggestion would be to make dinner from 6:30-8:30pm and reservations only. If that is when you want to eat, you can reserve a table in the morning. If not, you can eat after 8:30pm or at the buffet. Also, the resort was completely full when we were there. Restaurants should not be closed when the resort is at over 75% capacity.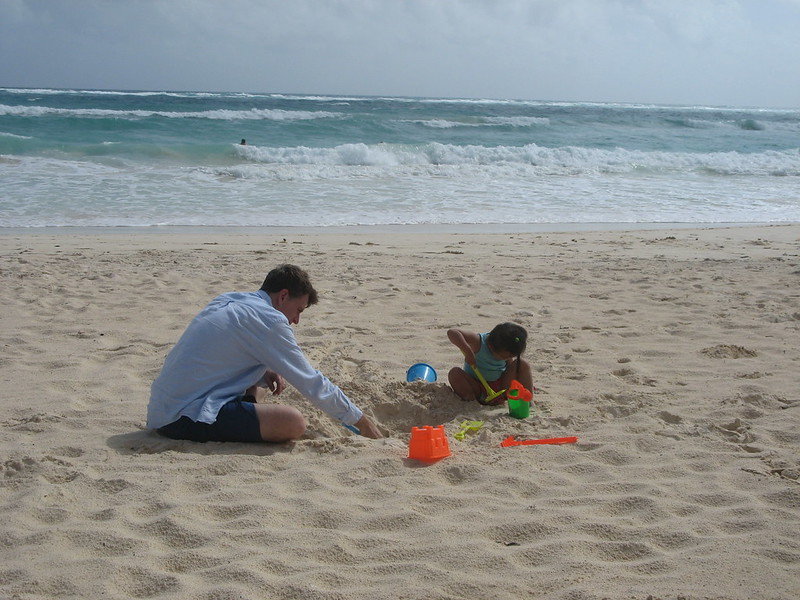 Other: Wi-Fi access costs $20 a day. If you get it, you can sign in using a username and password. Please note you can't use the Wi-Fi on your phone and your laptop. You can only use it for one IP address. It seems a bit ridiculous to pay that much for it in this day and age.
The hallways are very noisy. Please remember this when you are walking late at night and early morning.
The staff at the resort is great and want to do nothing more than please you; please remember to tip!
I will say that the group at the reception desk could take a lesson from the other staff members. They should be shining examples since they are the first and last people you see at the resort. We had an issue with the front desk regarding late checkout. I had e-mailed the resort weeks prior to our arrival regarding late checkout and was told that it would not be a problem; we would need to pay an extra fee but would be able to keep our room. When we arrived I inquired again and they said it was noted, but to come back Thursday to remind them. I went back Thursday, and we were told that we could not keep our room but we were welcome to use the hospitality suite prior to leaving to freshen up. That was fine with us. We went back Friday morning to make sure that this was still the case and were told to come back at 3pm to get the key to the suite. We went back at 3pm and were told it was reserved until 7pm. I am not sure why, when we first inquired about the hospitality suite, that it was not reserved for us, or why when we went back Friday morning they did not double check on this for us. Anyway, I asked the girl at the front desk what our options were and she was very dismissive and said she did not know. I then asked to speak to a manager. The manager was not much more helpful than the associate. I then asked if we could shower at the spa and they said yes, for $35 a person. At this point we were irritated and concerned about missing our flight. I told the manager that I did not mind paying when we were told that we could keep our room but they had taken away that option and that I refused to pay to shower at the spa. They finally let us go. When we checked out, no one asked about our stay.It kind of put a bad taste in our mouth.
There were a lot of couples at the resort without children. If you do not want to sit next to a family at the pool or see children at dinner, I totally understand. You paid for your vacation and deserve to enjoy it. The Mayan Riviera has tons of wonderful adults-only resorts, so please look into staying at one of them. The company that owns Dreams has a wonderful adults-only sister brand, Secrets. Consider staying there. Make sure you do your homework and know what you are getting into before booking your resort.
Overall we had a good time. The resort is very nice and the staff, for the most part, is wonderful. Be prepared that the resort is not very big, so it often feels crowded because there is not much room to spread out. –Melanie from Silver Spring, MD