Family-friendly all-inclusive resorts
By Jordan Estrada
Family-Friendly Resorts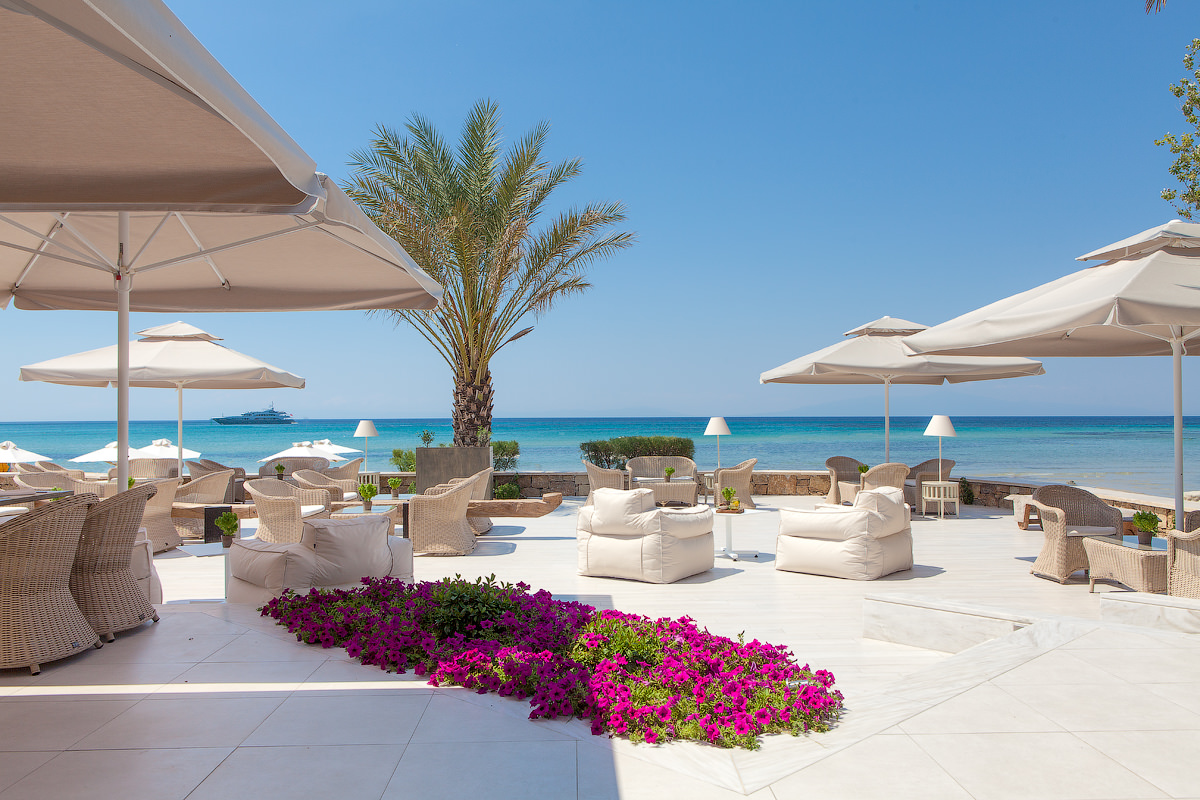 Sani Resort in Greece (Courtesy Sani Resort)
Our family, especially our kids, deserves nothing but the best. While the best of the best doesn't come cheap when it comes to all-inclusive resorts, sometimes splurging a little for a taste of exceptional service, kid-friendly amenities you never thought you needed and a gorgeous location that treat everyone to an experience of a lifetime is exactly you need.
We've scoured the world for the best and top-rated family-friendly all-inclusive resorts for you, so you know where to go next for that ultimate all-inclusive vacation for the whole family.
Sani Resort, Halkidiki, Greece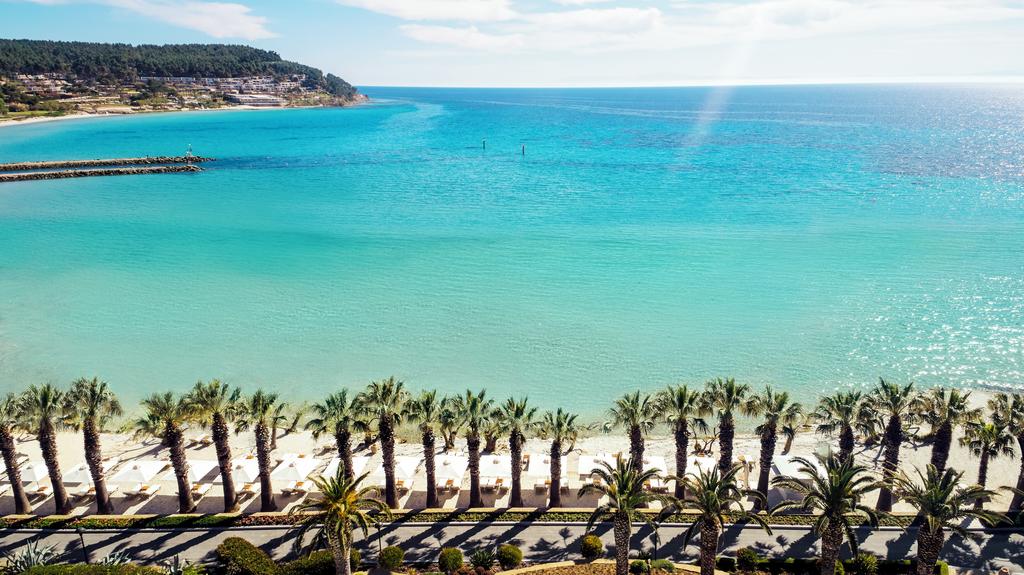 Sani Resort is a privately-owned ecological reserve located right on the coast of the Aegean Sea in Greece. The resort is surrounded by lush gardens and vegetation, and offers clear views of Mount Olympus, the mythological home of Zeus and his fellow Olympians. Spend your days relaxing at Bousoulas beach, visiting the museums and galleries in Thessaloniki, or exploring the local Koutsoupia-Siviri hiking trail.You can also take excursions to some of Greece's most famous historical sites like the town of Vergina, the Meteora Monastery and Petralona Cave for a chance to see up close some European ruins dating back thousands of years.
Forte Village Resort, Sardinia, Italy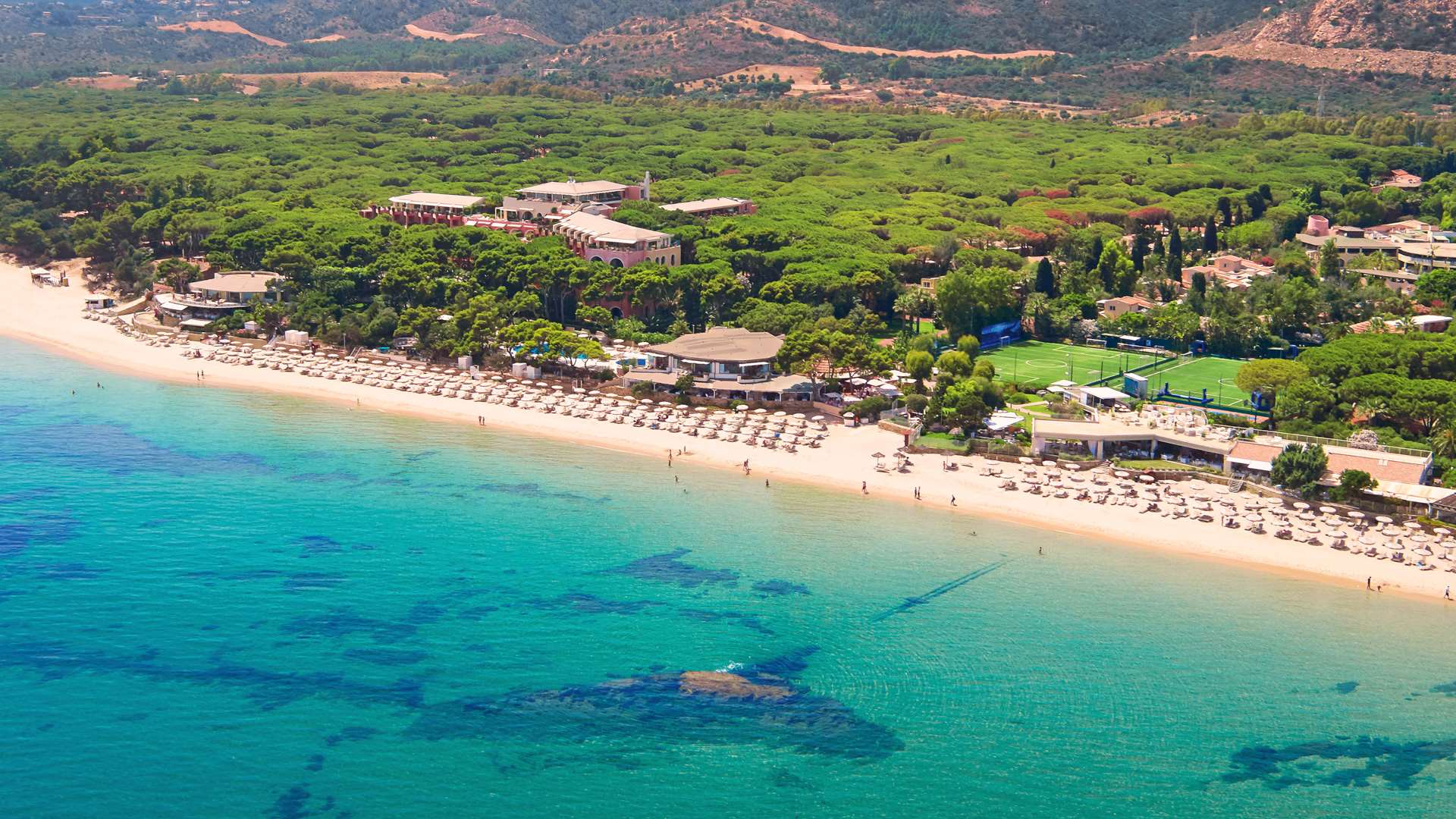 Forte Village Resort in Italy (Courtesy Forte Village Resort)
Located right on the Mediterranean Sea in Italy and known for its sunny weather 300 days out of the year, Forte Village Resort that has periodically been named the "World's Leading Resort" by the World's Travel Awards panel. Here, you will wake up each morning to a breakfast of fresh breads, fruits, coffee and jams, then take little ones over to Children's City, a kid-oriented paradise complete with water play areas and daily activities ranging from puppet shows to arts and crafts. Teens will have a blast riding go-karts and dancing to the latest hits with other travelers their age at the U-Club. The local area is full of gourmet restaurants, historical and cultural sites; and there are plenty of wonderful places to catch dazzling views of the coast.
Gloria Hotels & Resorts, Belek, Turkey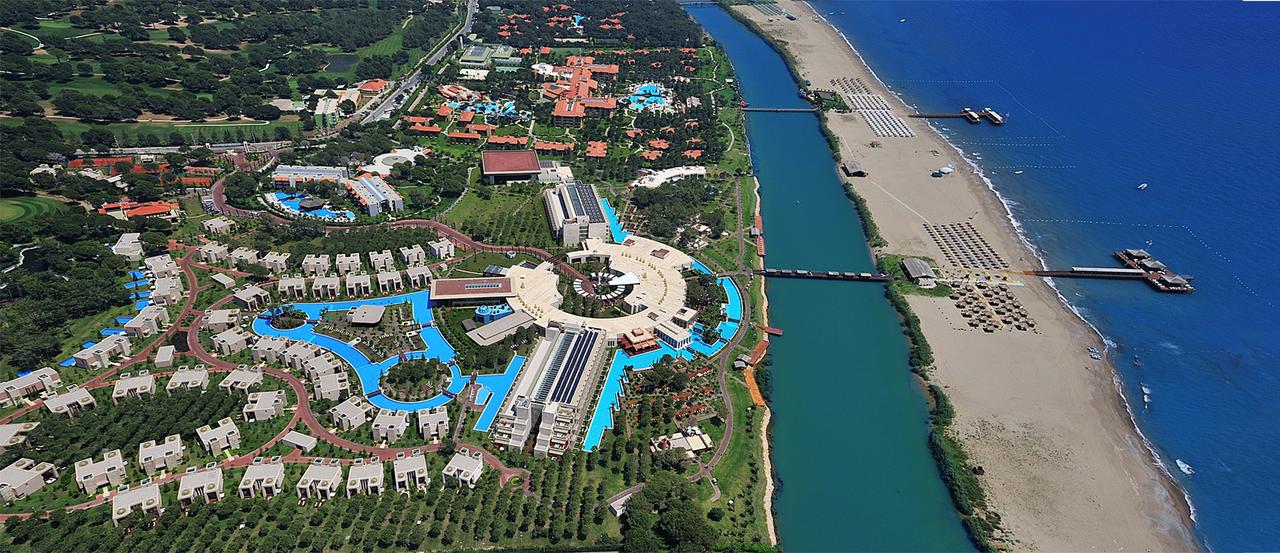 Gloria Hotels & Resorts in Turkey (Courtesy Gloria Hotels and Resorts)
Gloria Hotels & Resorts blends sophisticated amenities, high class guests services and advanced technology to offer travelers a unique vacation experience right on the Turkish Riviera. There are three resorts that families can choose from: Gloria Golf Resort, Gloria Serenity Resort and Gloria Verde Resort, and each has a kids club and teens club that are operated by trained childcare professionals. When not relaxing on beautiful white sand beaches or exploring the surrounding pines, guests can stop by the spa to indulge in rejuvenating treatments performed by certified therapists. History buffs should plan on visiting local Roman ruins that can be found near the resorts, while those whose only plan is to get lost in a world of relaxation can spend hours lazing by the pool, eating at exotic restaurants or playing a few games on a world-class golf course.
Madinat Jumeirah, Dubai, UAE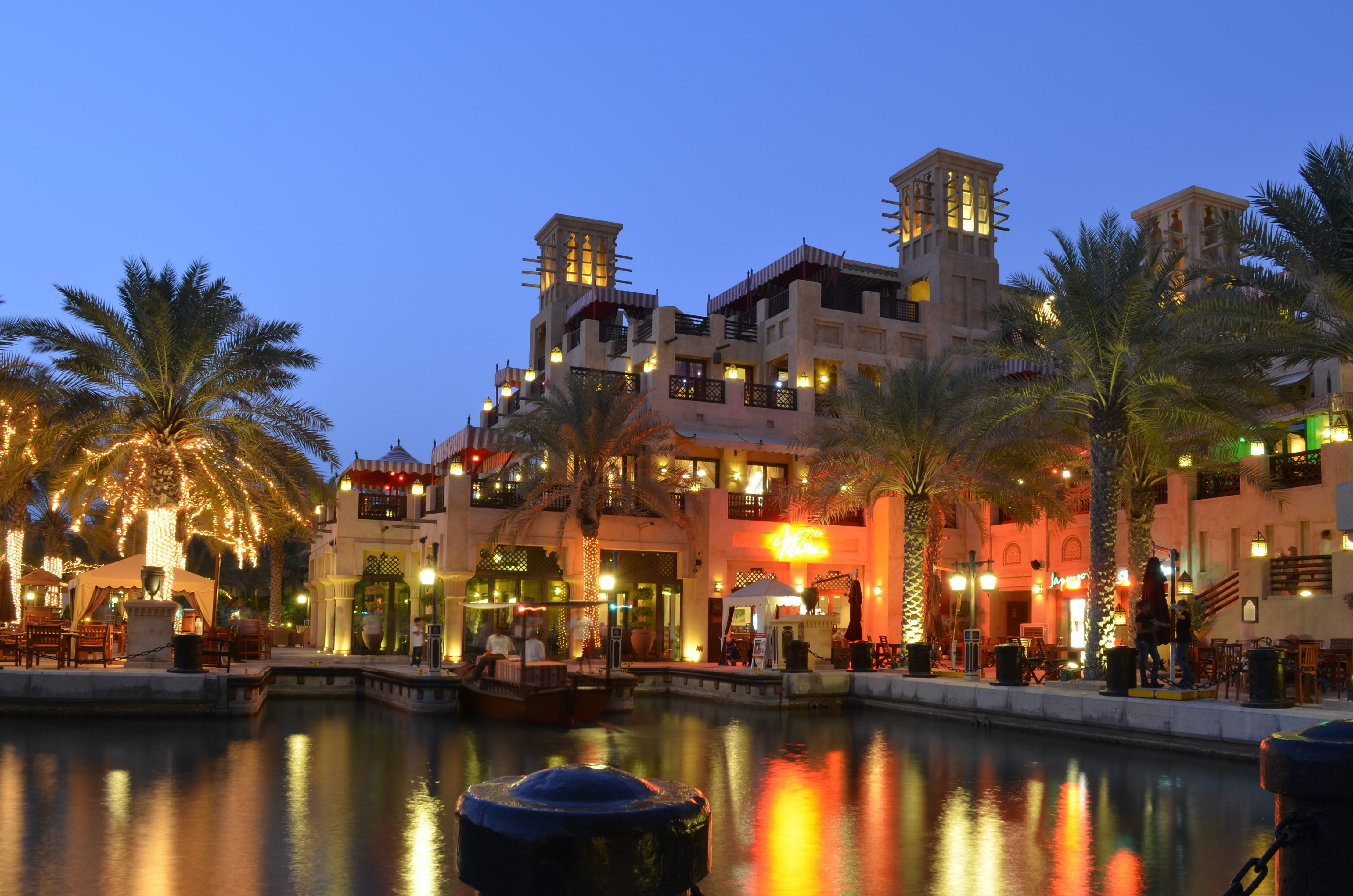 Madinat Jumeirah in Dubai (Courtesy Jumeirah)
Stay at the Madinat Jumeirah to enjoy high class accommodations in a luxurious environment that re-creates the world of ancient Arabia. With more than 40 restaurants and bars in the area, you will be able to dine on cuisines from all over the globe during your stay. The Souk Madinat Jumeirah resembles a traditional open-air market and is open 7 days a week selling everything from name brand products to classic arabian and oriental items, so plan on spending some cash on gifts and souvenirs. Kids are given free access to the nearby Wild Wadi Waterpark as well as the onsite Sinbad's Kids Club, which has a colorful and playful environment your little ones will love.
(MORE: 5 Best All-Inclusive Resorts for Families in the Caribbean)
Maxx Royal Belek Golf Resort, Belek, Turkey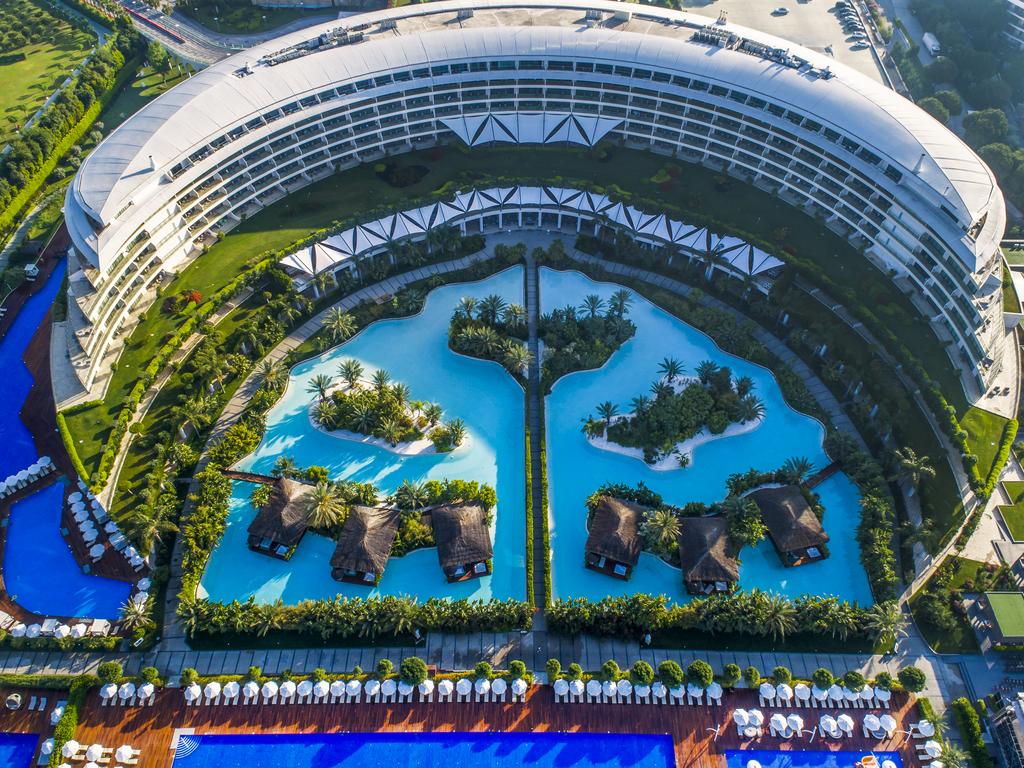 Maxx Royal Belek Golf Resort in Turkey (Courtesy Maxx Royal)
The Maxx Royal Belek Golf Resort has it all: sandy beaches with crystal clear waters, spacious accommodations and a welcoming home-like environment that caters to families. Spend the day relaxing to the sound of the waves in private oceanside cabanas, swimming in the indoor or outdoor pools or testing your golf skills at the 15-hole Montgomerie Maxx Royal golf course. In the evening, indulge in savory dishes prepared by highly esteemed chefs at one of the elegant restaurants at the resort or head to the beach club to find a world of excitement where you can dance the night away (be sure to stay after 11pm if you want to catch live performances by acclaimed DJ's). Maxxiland is a children's wonderland that has something for every age group including an outdoor playground, video game room, and children's theater. Teenagers can order non-alcoholic drinks while hanging out and playing foosball at the Teenage Club.
Jordan Estrada contributed this to MiniTime. He is a freelance travel writer from Southern California who spends him time gardening, studying music and performing with his band.