Great family-friendly attractions in Nassau
By Mike Weingart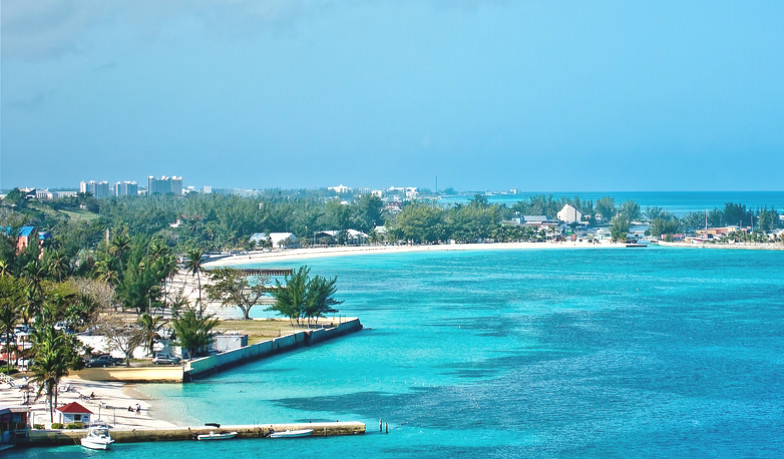 Nassau, Bahamas (Flickr: Ricardo Mangual)
Something big is happening in Nassau! Baha Mar, a $3.5 billion development with four luxury hotels, is set to open March 27, 2015. The four properties will be the Baha Mar Casino and Hotel, Rosewood at Baha Mar; Grand Hyatt Baha Mar and SLS LUX Baha Mar, all nestled in a new area termed The Bahamian Rivera. They will be exciting additions to the already existing family-friendly hotels and resorts in and around the Bahamian capital that include SuperClubs' Breezes Resort, Rui Palace Paradise Island, Atlantis on Paradise Island and Hilton British Colonial, located in downtown Nassau since the 1920s.
I have visited Nassau and Paradise Islands more than a dozen times – either during hotel stays or as a cruise port of call. In fact, I was just there three times in a 60 day period. It was interesting to visit Nassau with a look toward activities that would be of interest to children.
Here are some of my recommended family-friendly attractions in the city: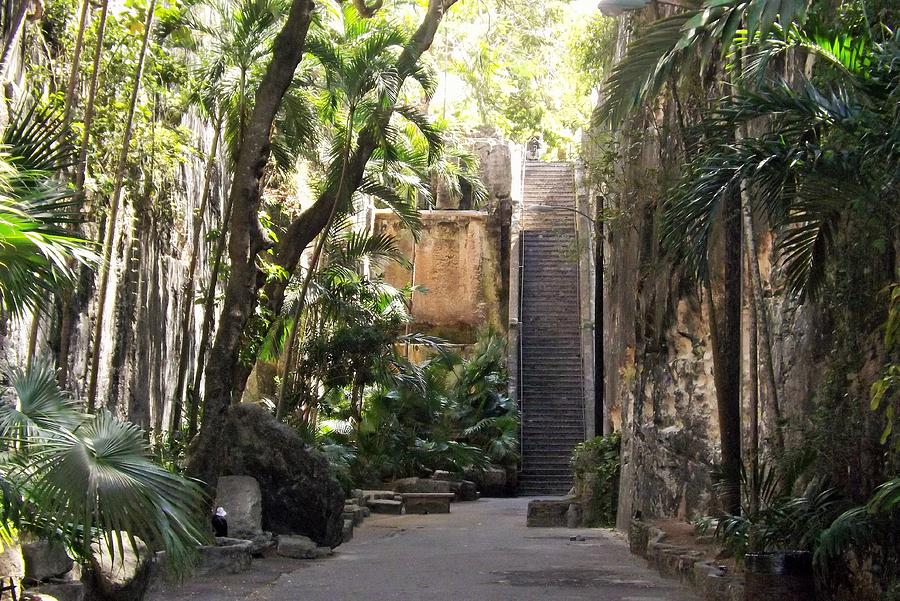 Queen's Staircase (Flickr: Diana Norgaard)
The Queen's Staircase is worth a visit with the family as it's a great way to let the kids run up and down the stairs and expend some of that extra energy. One woman was actually doing her exercises here by walking down and then running up – 25 times!
Fort Fincastle. The fort is both a museum and a great vantage point for visitors of the city. Once in the museum, you'll find a guide who is a vast source of knowledge about the history of the fort. The admission is $1 per person plus the 7.5% Value Added Tax (VAT) that went into effect January 1. Tips are appreciated at the end of the brief tour.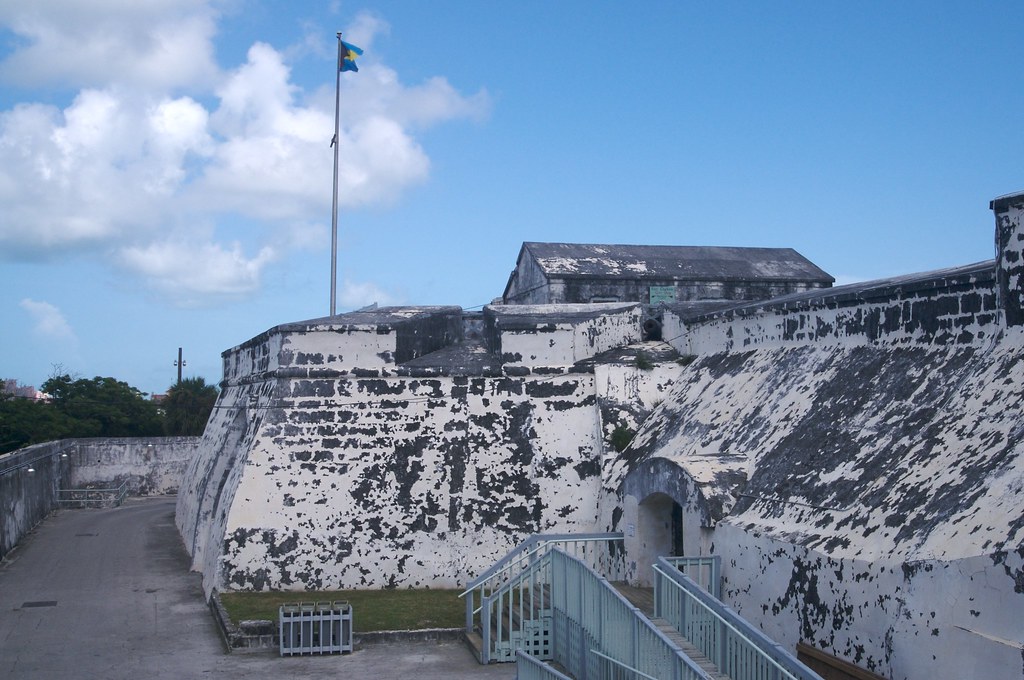 Fort Charlotte (Flickr: reivax)
Fort Charlotte. A huge fort that is actually two forts in one, with the adjacent Fort Darcy. Like in Fort Fincastle, you will also find a guide to tell you more about the fort and its history. Admission is $1 per person plus tax and a tip at the end for the guide.
Junkanoo Museum. This facility, formerly the Ivern House, captures the history and culture of Junkanoo, a street parade with music, dance and costumes which returned to Bay Street in 1947. Junkanoo is held on Boxing Day, the day after Christmas, and on New Year's Day. The museum is open Monday through Saturday and the admission is $5 per person.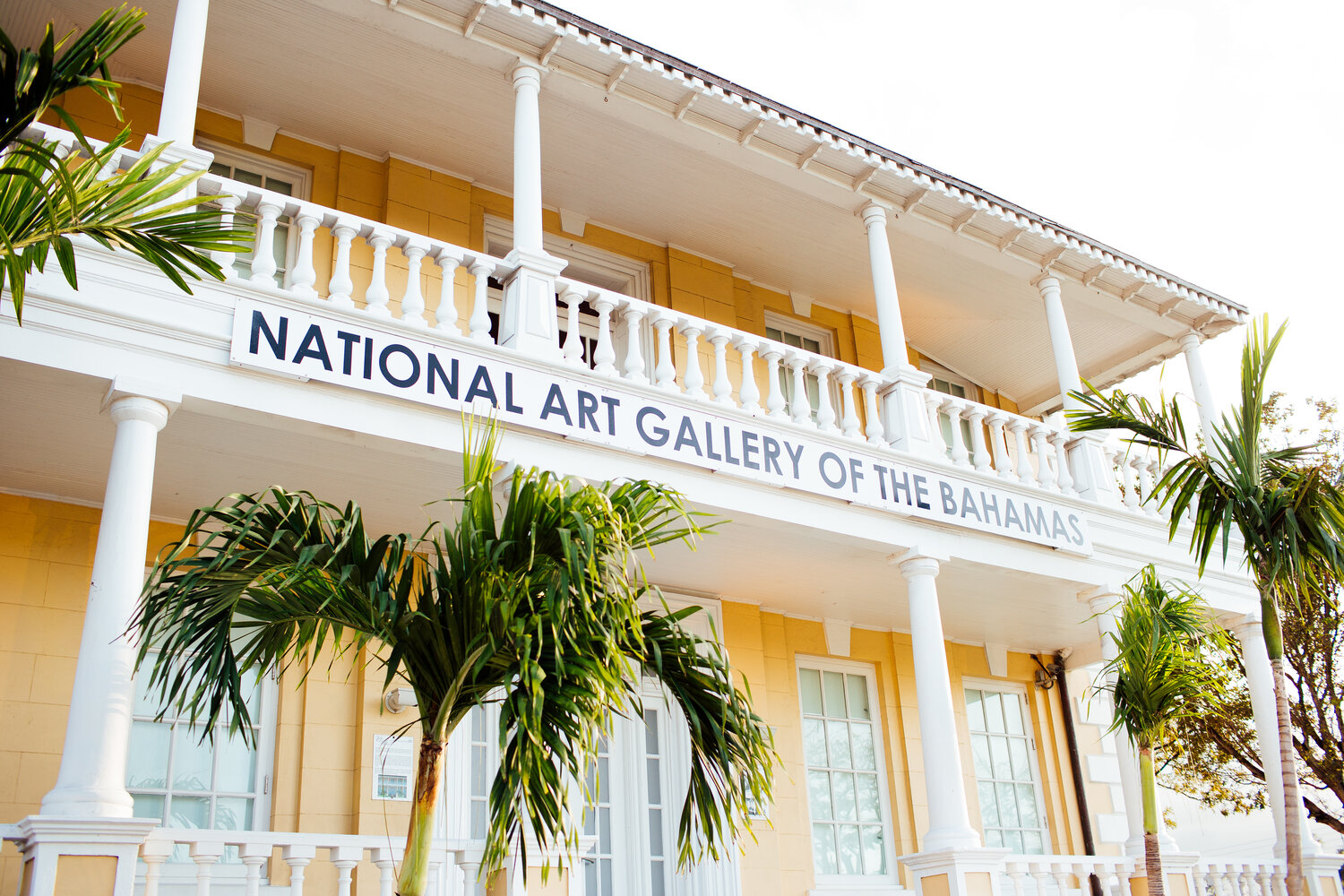 National Art Gallery of The Bahamas (Courtesy National Art Gallery of The Bahamas)
National Art Gallery. For those whose children are a little older, a highly recommended attraction is the National Art Gallery, which occupies a 19th century Great House. Admission is $5 for adults, $3 for seniors and students and free for children under 12. It is open from 10 am to 4 pm Tuesday through Saturday and 12 pm to 4 pm on Sunday.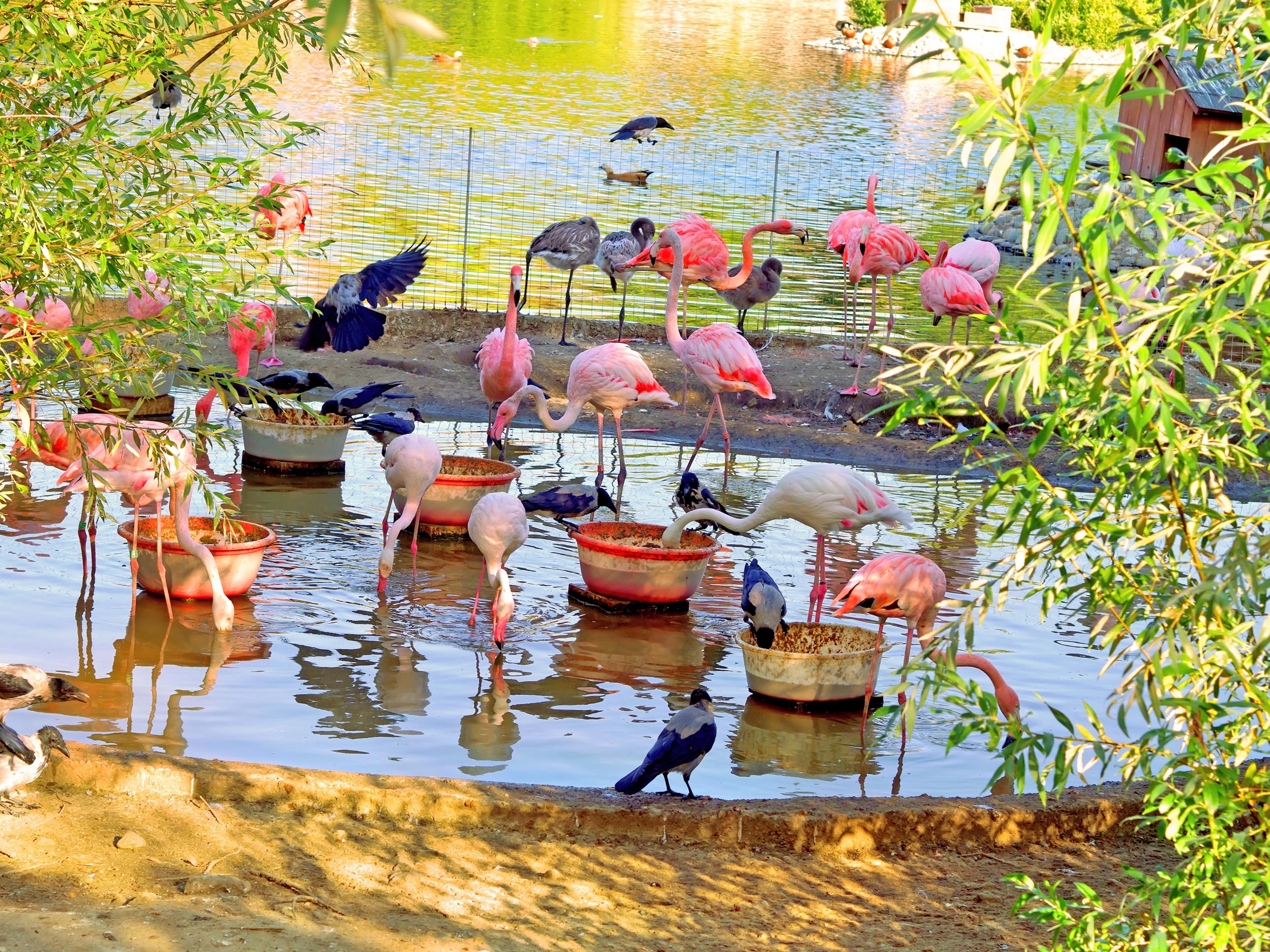 Ardastra Gardens, Zoo and Conservation Center (Courtesy Ardastra Gardens, Zoo and Conservation Center)
Ardastra Gardens, Zoo and Conservation Center. The Gardens is home to over 135 mammals, birds and reptiles. Don't miss the flamingo experience! Hours are 9 am to 5 pm seven days a week but the last entrance is 4 pm. Admission is $18 for adults; $9 for children 4-12; free for 3 and under.
(MORE: Bahamas Hotels That Families Can Afford)
People-to-People. A great program in the Bahamas that can be organized with children in mind. A good one is to have the kids go to school in the Bahamas for a day so they can experience what it's like and also meet some of the local kids.
The Poop Deck. After a day's touring, stop by for lunch at The Poop Deck. While the name might be a bit off-putting, the restaurant does provide a great menu and great service. The food and the views are even better. There are two locations. One overlooks the beach at Sandyport and the other overlooks the marina at Nassau Yacht Haven.
All of the attractions above were visited during a private tour during a cruise stop. We were escorted by Debra Pinder of the Bahamas Ministry of Tourism in Nassau and Dwayne G. Mackey of Mackey's Tour's & Transfers. They took us to attractions I had never visited and some were seen only through the car window. There was even time for a not-so-kid-friendly tour of the John Watling's Distillery although children were visiting with their parents.
Mike Weingart contributed this to MiniTime. He has visited some 100 countries, been on 47 cruises, and is currently president of the Southwest chapter of the American Society of Travel Agents.