Seven paddle boarding spots for families with kids.
By Mimi Slawoff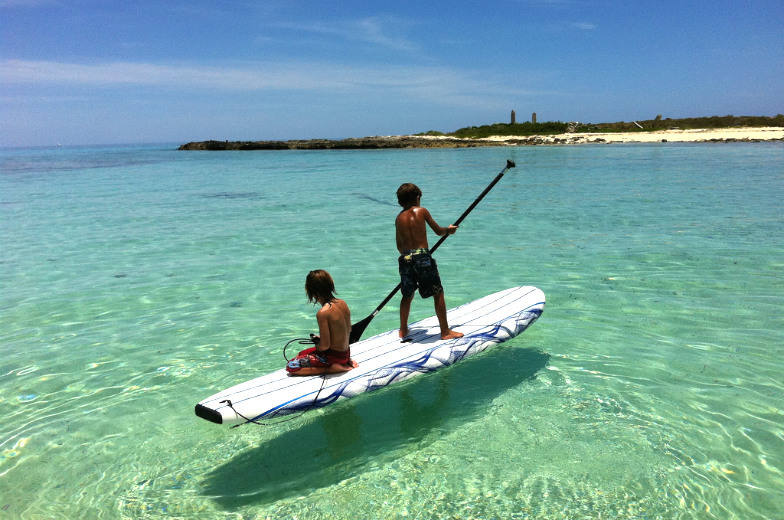 Kids Paddle Boarding (Flickr: Ines Hegedus-Garcia)
Stand up paddleboarding (SUP for short and Hoe he'e nalu in the Hawaiian language) is the ancient Hawaiian form of surfing with a paddle that has made a big splash with kids and adults nationwide for many reasons. There's a short learning curve and you can paddle standing up or kneeling in a bay, lake, river or ocean. Best of all, it's fun and builds strong bodies.
From the top of your head to the tips of your toes, it improves balance, coordination, strength and endurance. You may even see dolphins, turtles, schools of fish and other wildlife.
Although easy to grasp, it's wise for both kids and adults to take lessons to learn proper technique that allows you to generate power from the arms and upper back. The correct size board and paddle are important for best stance.
Minimum age varies among SUP shops, but usually if you can stand, you can paddle. Other factors: water conditions and swim ability.
Good to know: Many SUP shacks offer yoga classes on paddleboards.
Kauai, Hawaii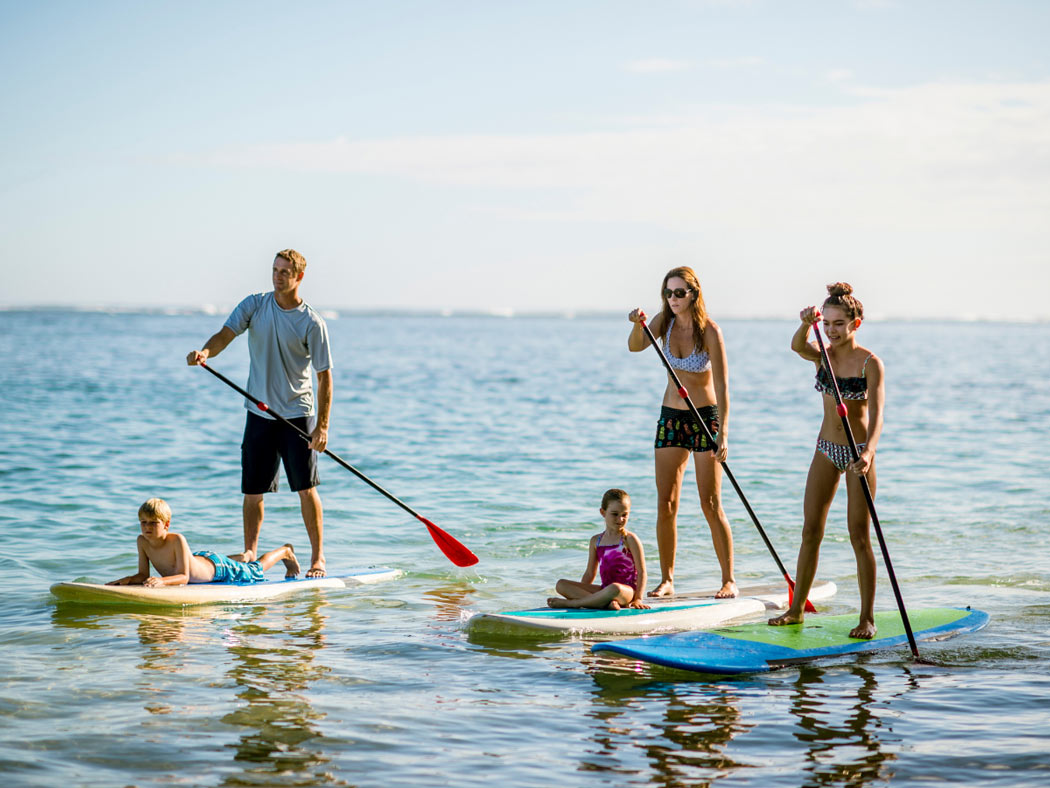 Paddle boarding on Hule'ia River
Outfitters Kauai offers family-friendly, guided stand up paddling tours on the gentle Hule'ia River, framed by the majestic Hau'pu Mountains. Glide by the National Wildlife Refuge and the Alekoko Fishpond, an ancient agricultural and fishing area still used today. After paddling an easy two miles downstream, ditch the boards for a trek through a lush jungle where scenes from Pirates of the Caribbean: On Stranger Tides were filmed.
Good to know: Slather on insect repellent for your jungle adventure.
(MORE: Find some marvelous kid-friendly hotels in Kauai for the family.)
Oahu, Hawaii
Without ocean waves or river currents to navigate, the placid Duke Kahanamoku Lagoon is a great place to learn or practice stand up paddling. Located at the Hilton Hawaiian Village Waikiki Beach Resort, the manmade, five-acre wading pool is popular with families for swimming, kayaking and SUP. Rentals are available onsite and you can take your time paddling around the pretty lagoon.
Good to know: Umbrella and beach chairs are also available to rent for a relaxing day by the clean lagoon.
Santa Barbara, California
A special SUP launch pad makes it easy to get in the water and paddle around the Santa Barbara Harbor, Stearns Wharf, East Beach and more. The Santa Barbara Sailing Company provides boards for beginners through experts.
Good to know: Kids ages 7 – 15 can join a children's SUP camp to get the hang of the sport.
Asheville, North Carolina
Wide and slow moving, the French Broad River is ideal for exploring on a board. Asheville Outdoor Center offers rentals and 90-minute lessons that teach you the proper stance for controlling your board like a pro.
Good to know: Guided river trips are also available.
(MORE: Visiting Asheville. Here's some recommended kid-friendly hotels in the city.)
Austin, Texas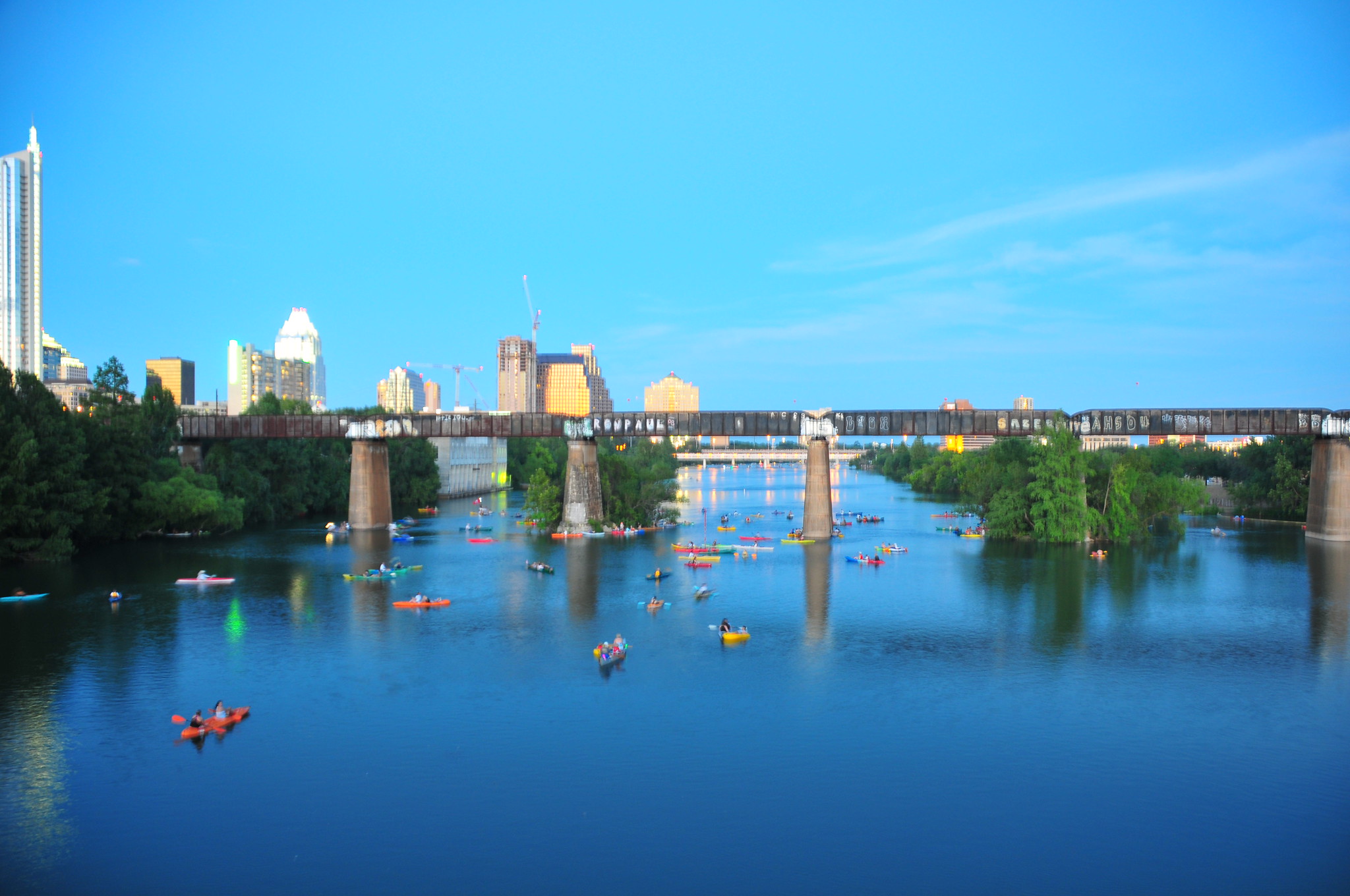 Kayaks and paddle board on Lady Bird Lake (Flickr: Patrick)
Lady Bird Lake is a reservoir and popular paddling spot in Texas' capital city, which is home to the world's largest paddleboard manufacturer, SUP ATX. The company sells and rents boards and partners with the dock-side Texas Rowing Center to offer lessons.
Good to know: SUP ATX sponsors free SUP demos.
Acadia National Park, Maine
Try ocean paddling in sheltered coves and bays or glide on placid inland lakes. Hook up with Acadia Stand Up Paddleboarding for lessons and rentals.
Good to know: Wet suits are provided for ocean paddling.
Seattle, Washington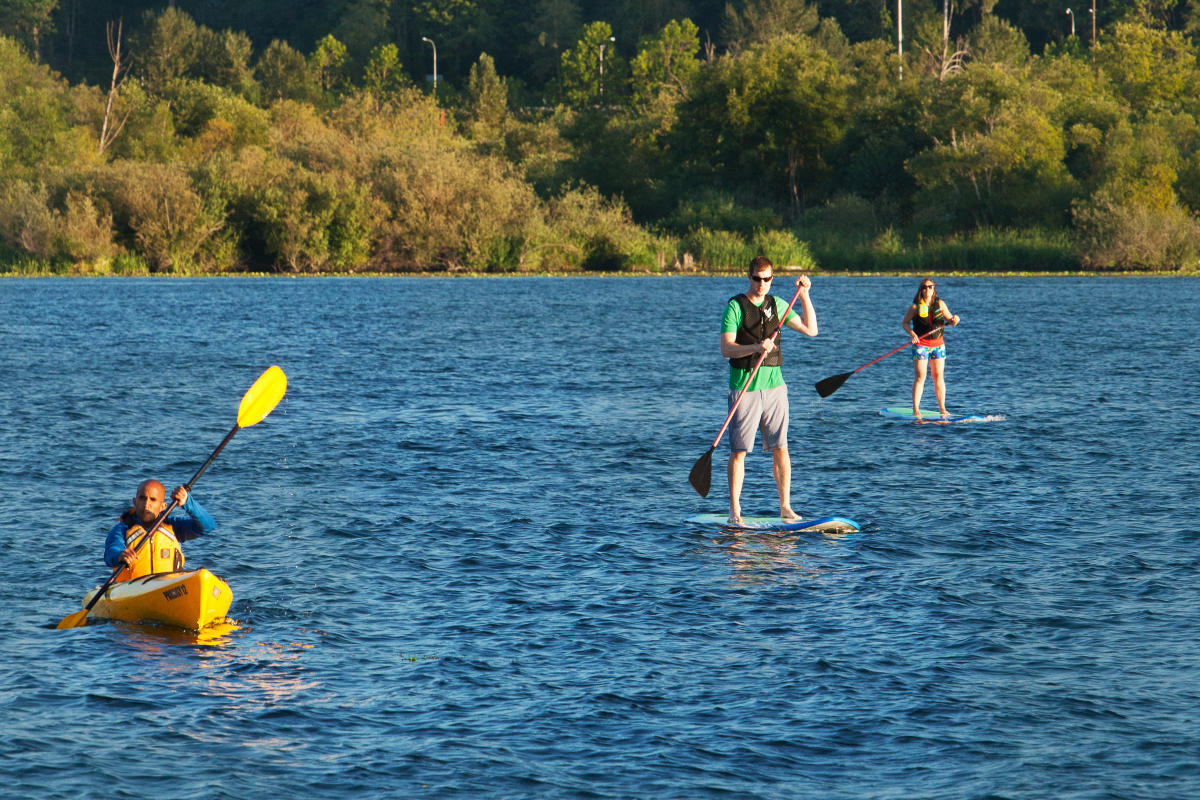 Paddle Surfers on Juanita Bay
Small classes ideal for beginners focus on land and water instruction before touring placid Juanita Bay. Northwest Paddle Surfers offers additional lessons and tours in various locations.
Mimi Slawoff, a Los Angeles-based journalist, contributed this to www.MiniTime.com.