Great cultural and historical sites in Kauai
By Mimi Slawoff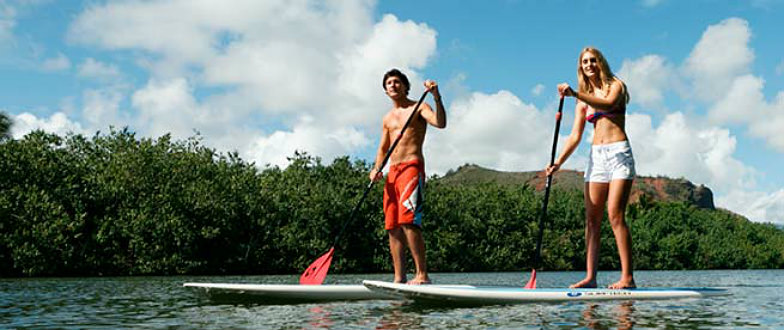 Royal Coconut Coast, Kauai (Royal Coconut Coast)
Hawaii's oldest island, Kauai has a diverse collection of cultural areas, from geological wonders and sacred sites to small towns where locals have been operating family-owned businesses for generations. You'll need a car to get around, but be sure to explore on foot and mingle with locals to capture the unique essence of Kauai.
Here are the island's cultural attractions that you must visit with the kids.
THE ROYAL COCONUT COAST
Dotting the coast are numerous historical and cultural areas that were once considered sacred. Seven heiau (shrines) were built here forming an arc starting on the shores of the Wailua River. The entire area along the Wailua River was once only reserved for royalty. Today you can kayak on the river or take a narrated boat tour.
Fern Grotto Wailua Riverboat Tour
For more than 50 years, the natural lava-rock grotto has been accessible to visitors via riverboats. Although touristy, this is a fun and super kid-friendly boat ride filled with Hawaiian legends, songs and hula.
Wailua River State Park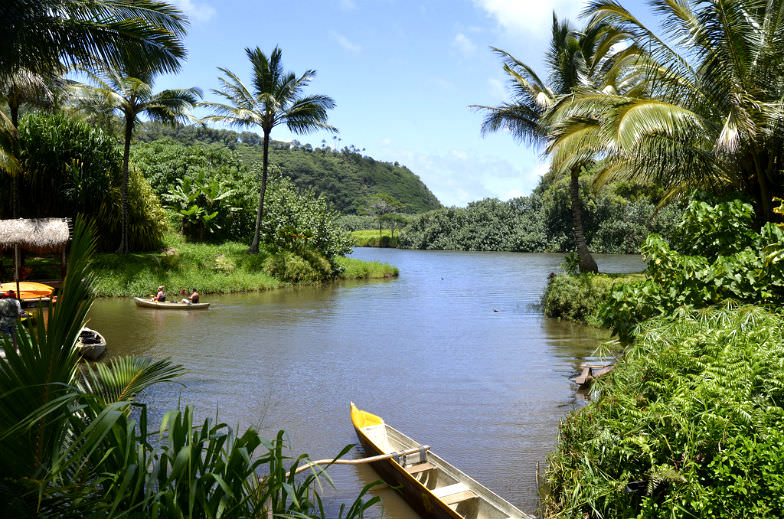 Wailua River State Park (Flickr: Ernest McGray, Jr.)
See the legendary birthplace of ancient nobles of Kauai. There are two large, smooth birthstones that were used to support the mother during child birth. King Kaumualii was one of the many chiefs born on the birthstones.
Kauai Cultural Center
Located in the Coconut Marketplace, the center offers cultural demonstrations, classes and historical displays. You can also see free hula shows.
SMALL TOWNS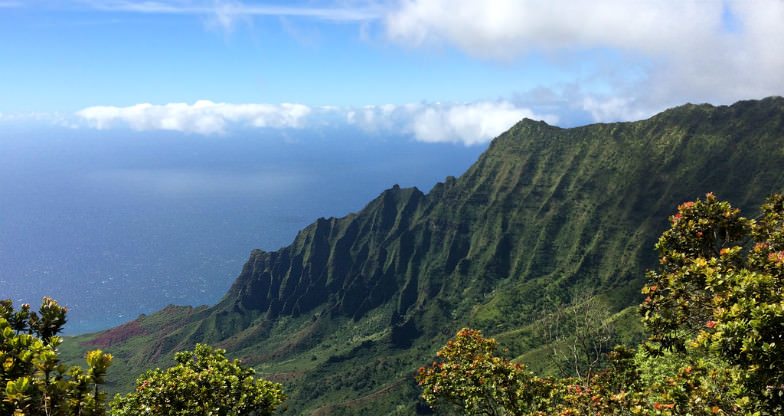 Hanapepe Valley Lookout (Flickr: soob)
Experience local customs in towns, such as Hanapepe, Koloa, and Waimea. With a population of about 2,650, the tiny town of Hanapepe is a good example of an authentic Kauai community. Be sure to visit Taro Ko Chips, located inside a little green shack. The family owns nearby taro fields and makes their own delicious taro chips daily. Watch the taro being cooked and bring home a bag or two.
Historic Waimea Town is situated close to where British explorer Captain James Cook first landed in Hawaii in 1778. See the statue of Captain Cook, a replica of the original statue found in Whitby England, in the center of this quaint seaport town. And don't leave without a shave ice!
HERITAGE SITES OF HAWAII
Waimea Canyon State Park
Pack drinks and snacks for a leisurely drive through the scenic park, which stretches for 14 miles within Kauai's west side. Stop for stunning canyon views and hike on trails.
Daniel K. Inouye Kilauea Point Lighthouse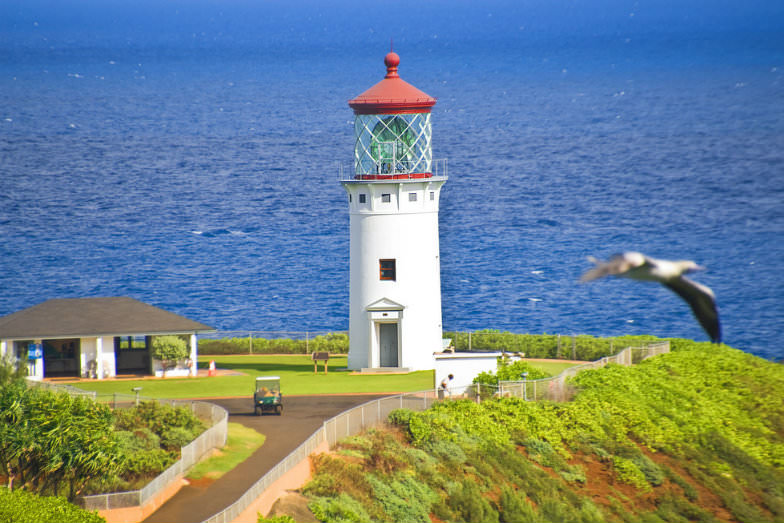 Daniel K. Inouye Kilauea Point Lighthouse (Flickr: Ron Cogswell)
Located about 45 minutes north of Lihue, the lighthouse was built in 1913 as a beacon for traveling ships. Although no longer a functioning lighthouse, it's worth the drive for amazing ocean and rugged north coast views. Surrounding the 52-foot high lighthouse is a National Wildlife Refuge for various seabirds.
(MORE: Find great kid-friendly hotels to stay in Kauai during your getaway.)
HERITAGE ATTRACTIONS
Kauai Plantation Railway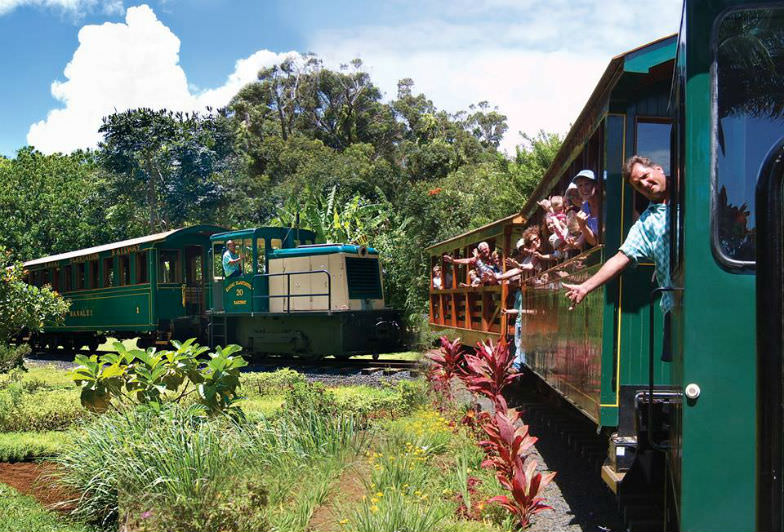 Kauai Plantation Railway (Kauai Plantation Railway)
Climb aboard a train and imagine you're a king or queen riding through farmlands and fields. The train cars, reproductions of the railway cars of the period of King Kalakaua, offer views of orchards on this working farm. During the narrated tour, you'll hear the history of Kauai's plantations. You can also hike through a jungle, have a picnic lunch and see farm animals.
Waioli Mission House and Church
Listed on the National Register of Historic Places, the 1837 home of early Christian missionaries was restored in 1921. Inside, see the still-working clock that was installed in 1866, a lava rock chimney and koa wood furniture. In front of the house is the old Waioli Huiia Church, which was founded in 1834. The church's green shingles and stained glass windows are a picturesque symbol of Hanalei.
Mimi Slawoff, a Los Angeles-based journalist, contributed this to MiniTime.