Sometimes, a family vacation with the kids just doesn't turn out the way you imagined it would; but there are great ways to avoid stressful surprises and make that dream vacation happen.
By Rowena Carr-Allinson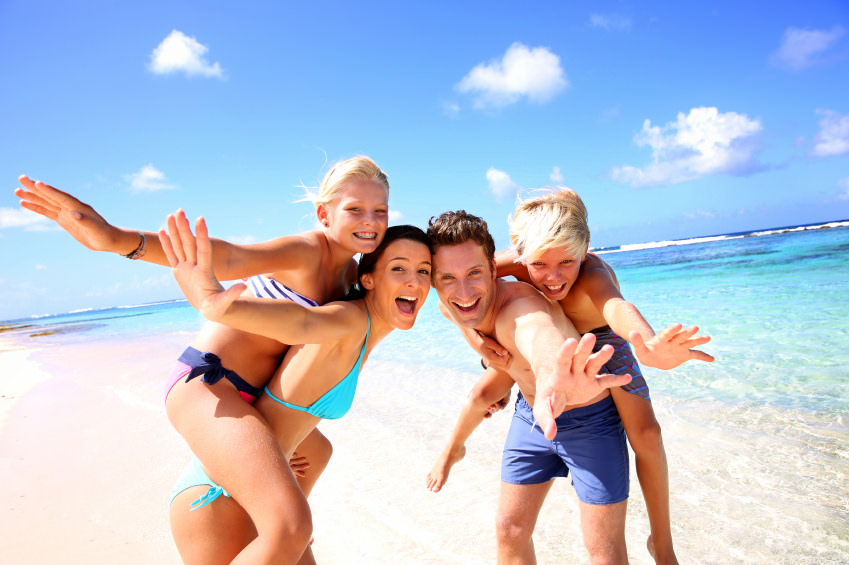 How to Plan and Book a Family Vacation Minus the Stress (Source/credit: iStock)
Your ideal family vacation can easily turn into a logistical nightmare. There's the accommodation, travel, budget and all the bits and pieces that you've not even remembered to take into account. Don't despair – there are simple ways to make your family vacation less stressful and more like that dream vacation you imagined.
Here are our top 6 tips on how to have that dream vacation and avoid your trip snowballing out of control!
Use a Travel Agent
It's all very taxing surfing the internet for hours on end and finding all sorts of comparison websites, but the reality is that family travel agents can help by giving you the inside track and putting their expertise at your service. Not only do agents get deals that are not available to the wider public, it's their business so they'll know about all the minutiae and details that you may not even have considered. Read reviews, do your homework, by all means, but why not hand over the headaches to the travel specialists and travel pros who can answer all your questions and make it happen without any hitches and glitches!
Read Reviews
Don't go in blind. Do your homework, read reviews and try to get a feeling for the place you want to go to. A good family travel site can be one of your main sources of reviews by other travelers to get an idea of where you are going. Honest opinions, both positive and negative, will help you decide if it's the right place for you. It's a great place to read up on other families' experiences, for example, to figure out if your chosen place is a family-friendly hotel or destination.
Establish your budget
Your family vacation is going to a be a time you want to indulge, splash out and treat the kids too. The sooner you set your budget, the sooner you can go about planning how to spend it, without the guilt! By allocating funds to the travel, accommodation and on the spot, you'll soon be able to see what is more important to you, where you prefer to spend your cash, and how much you can do on the spot. There's nothing worse than blowing the budget on travel and the room and arriving somewhere with minimal funds left to enjoy yourself. Even worse is not planning at all and realizing after that you overspent. No one wants to regret anything during or after! After all, this is supposed to be a family break for all to relax and enjoy.
Remember the small stuff
Transfers, tips and other 'hidden' costs can often spiral out of control so remember to make a list of those to include them in your budget. It helps to draw a step by step list of your family vacation to know just what you'll be doing, and avoid any surprises!
(MORE: Invaluable Travel Tips for Large Families)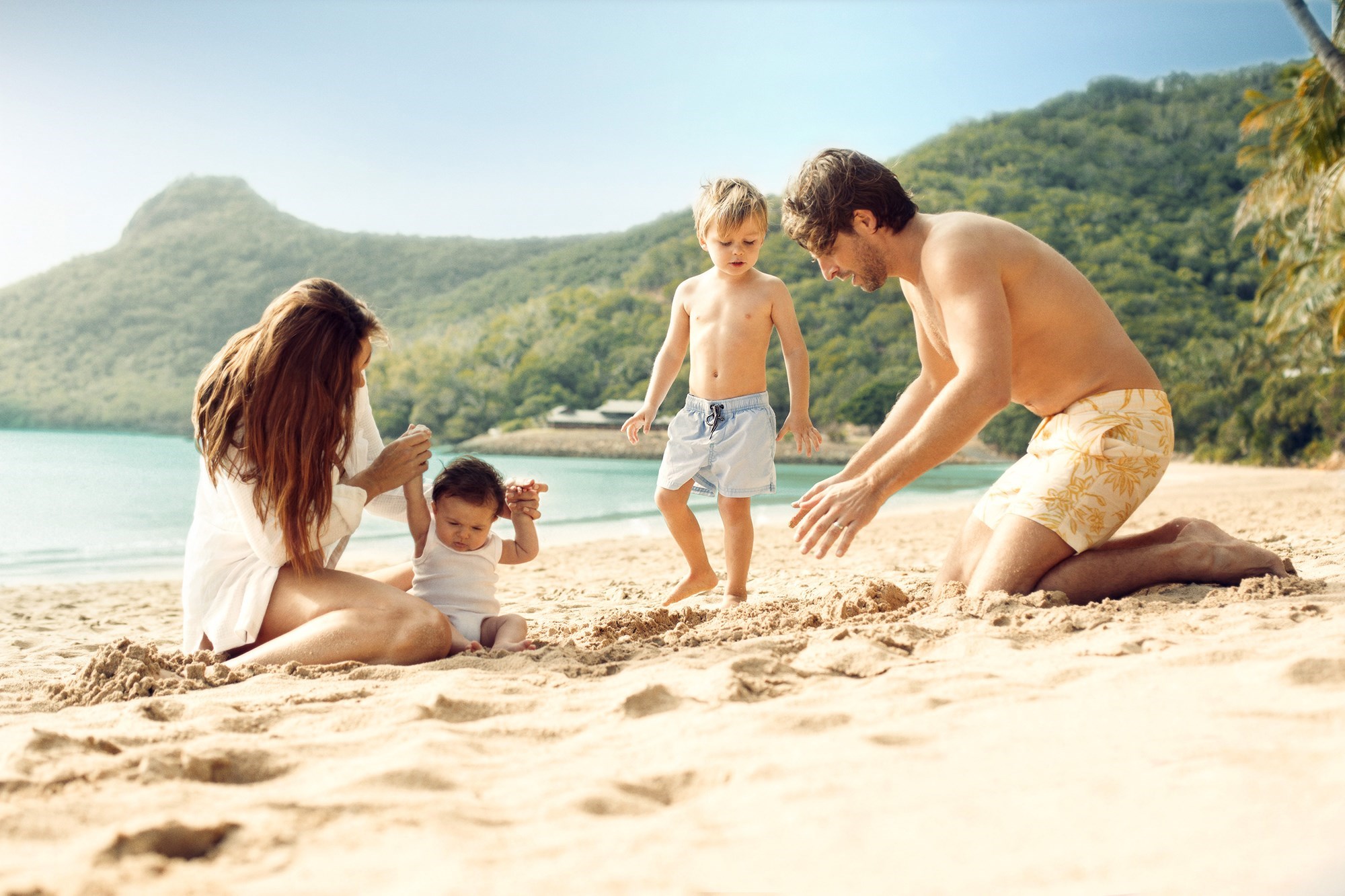 Family vacations should be a relaxing affair. (Hamilton Island Enterprises 2021)
Be Travel Savvy
If you're going abroad, remember to check all the documentation required! Do you need a visa? Do you need any health checks or immunizations ahead of travel? Don't get caught out! Some countries you can buy the visa on arrival, but only in the local currency so it helps to bring that along to avoid being stuck in the arrivals hall wasting a lot of precious time trying to locate some cash!
Make lists
Lists are fantastic! It's simple – you can't be expected to remember everything! Going to Disney World? Make a list of the attractions you want to see and read up on where they are within the park. This will help you plan your itinerary and help save time and energy! Make lists for your packing, from the essentials to the indulgence – it will make the process far less stressful! Taking a city break in Istanbul? Make a list of sights you want to see – this should help you establish where to stay, and book a hotel within easy reach of the sights. The more you plan ahead, the smoother the adventure!
Rowena Carr-Allinson contributed this to MiniTime. Since the arrival of her son in 2011, she has taken him everywhere from Bangkok to NYC, writing family friendly articles en route.