Dominican Republic with kids
By Michelle Rae Uy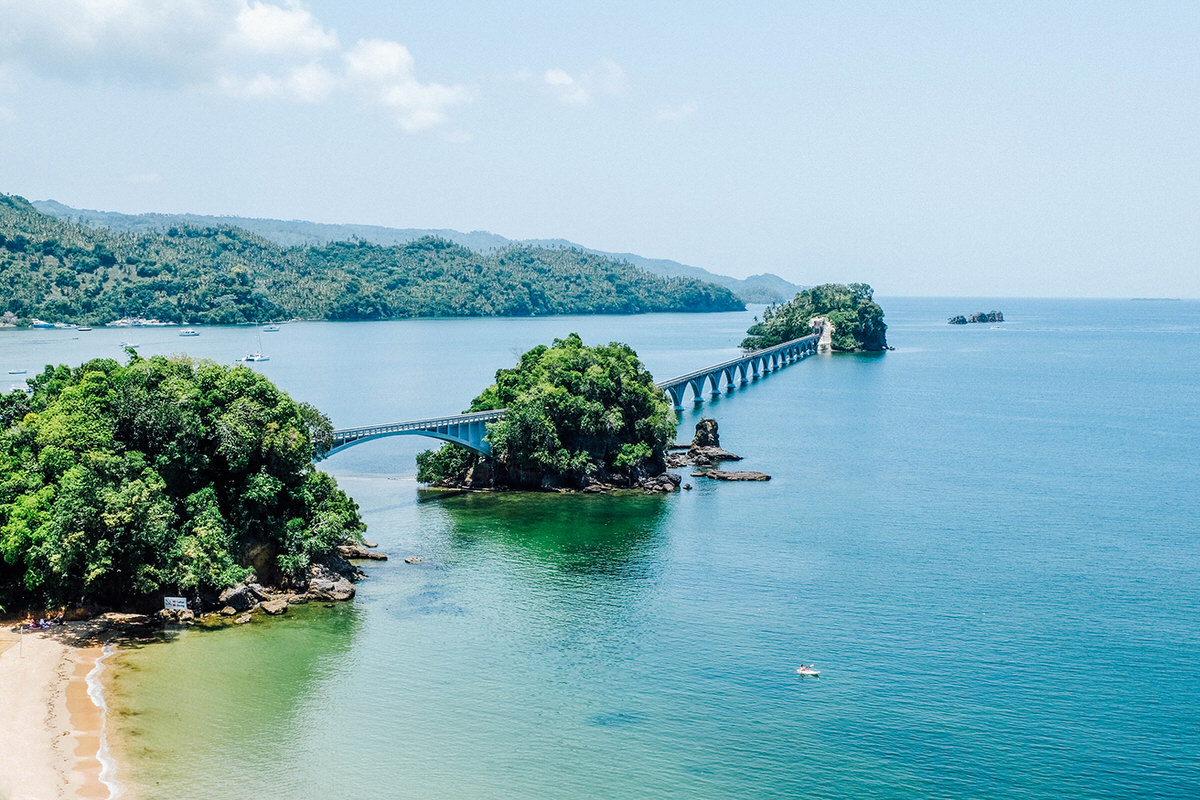 Samana coast (Photo: Michelle Rae Uy)
Samana may not be as popular a vacation destination as Punta Cana and Puerto Plata, but it certainly has its share of family-friendly attractions that are not only breathtaking but are also very memorable. There are beautiful beaches, practically empty; small, mountain towns that are friendly with travelers; fun hiking trails that lead to impressive waterfalls; and many other awesome sights worth a visit. Here are five of the best.
(MORE: 10 Things to Do with Kids in the Dominican Republic)
La Cascada el Limon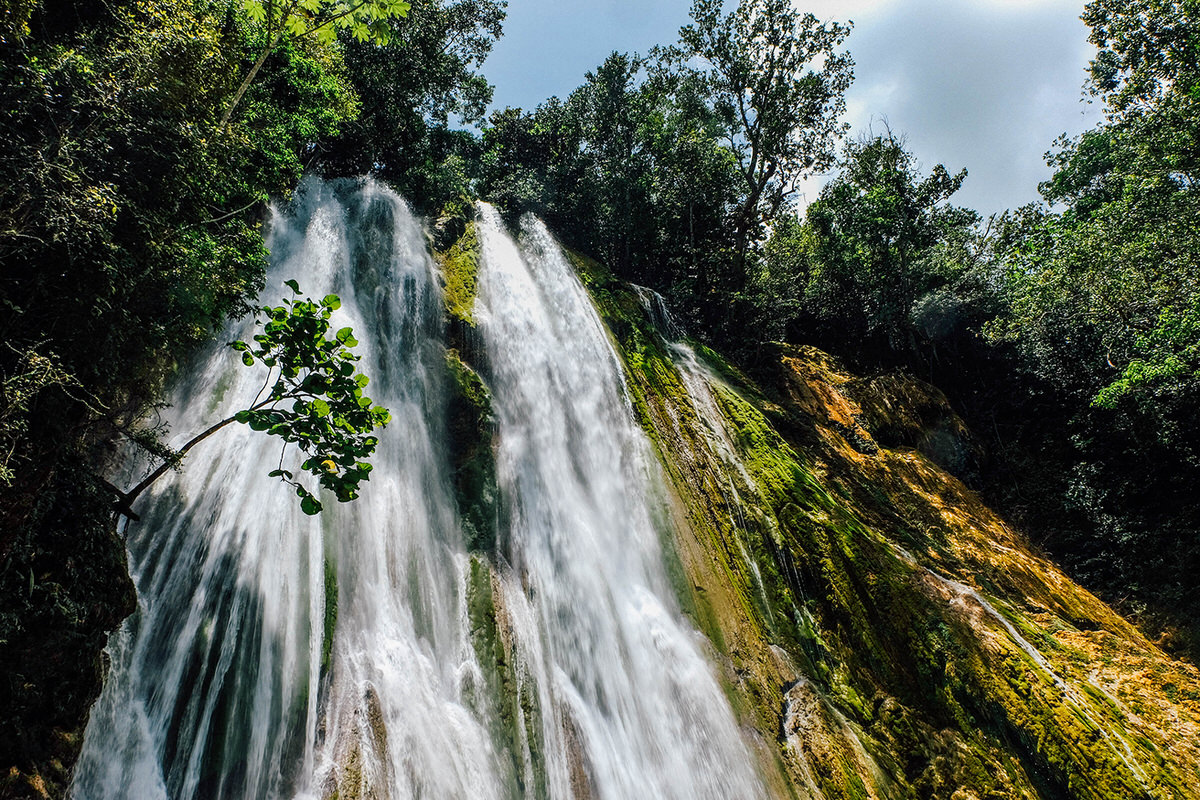 El Limon waterfalls (Photo: Michelle Rae Uy)
One of the best and most popular kid-friendly attractions of Samana, El Limon is a remarkable, 170-foot tall waterfall with a lovely, faint emerald green swimming hole at the bottom. The trail to it may be uneven, muddy and full of large rocks, making it a bit of an arduous trek to get there; but it's definitely worth the adventure. The waterfall is wonderful, but its surroundings are picture-perfect and its pool is very refreshing to swim in.
Take care as the rocks underneath are a tad sharp and there are deep drops. There are a number of parades (guided horseback riding operations) at the beginning of the trail where local guides "volunteer" their time for tips, but try to avoid hiring one as the trail isn't very kind to the horses. Slather on bug spray before your hike as you'll be going through a forest.
Playa Rincon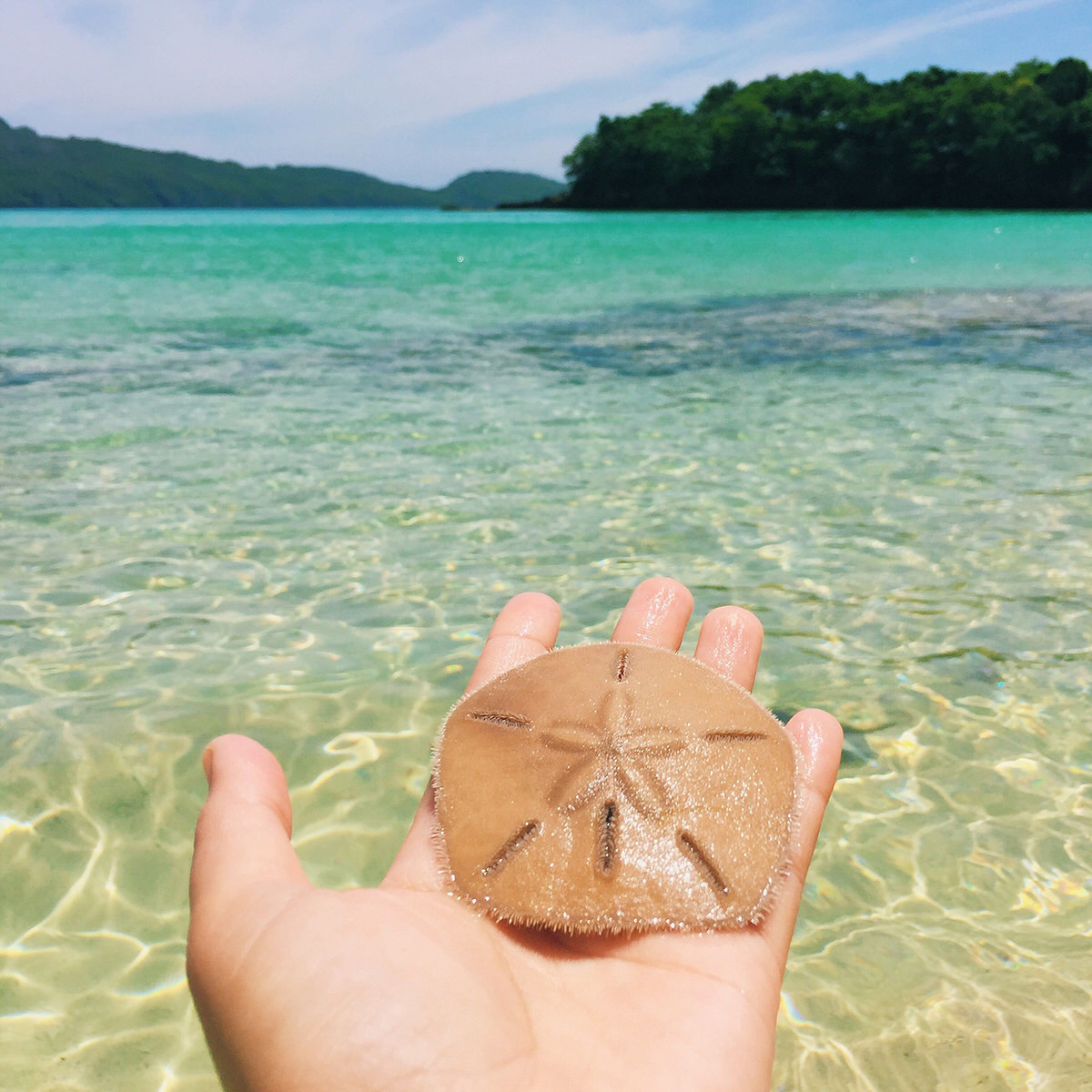 Playa Ricon (Photo: Michelle Rae Uy)
It's one of the most beautiful beaches in the country, boasting a very long, mostly empty stretch and adorned with palm trees and fine, cream-colored sand. Like El Limon, it's a bit tricky to get to as the dirt road that leads to it is incredibly uneven and full of dips; but it's also more than worth the trip. At the end of this road is paradise, with a splendid, turquoise bay that's shallow and sandy in some parts and reefy in others. This gives visitors a chance to take a relaxing dip or swim as well as snorkel.
Family-friendly Playa Rincon is home to many live sand dollars so keep an eye out for them. And have lunch at the restaurant right on the beach; they serve the best local dishes that include grilled lobsters, yellow rice, coconut bread and plantains. There are a few local vendors going around selling coconut cakes for a dollar each, and they are amazing.
Las Terrenas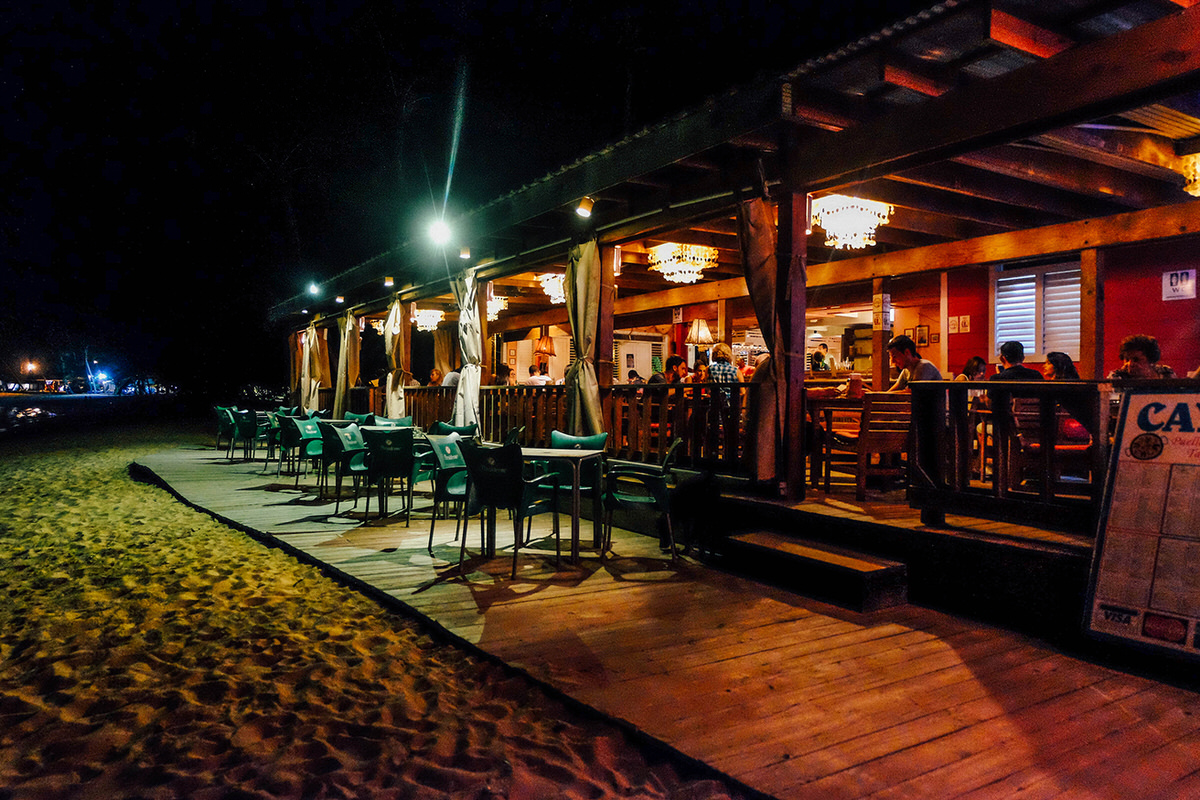 Bars at Las Terrenas (Photo: Michelle Rae Uy)
The small coastal town of Las Terrenas, only a few minutes away from the beautiful family-friendly resort of Grand Bahia Principe El Portillo, looks much like many of the small towns in the Dominican Republic—pretty, colorful, friendly and full of charm. It's worth a stop with the kids in the daytime to get some snaps in. It also boasts a number of restaurants that serve amazingly fresh seafood dishes and other local delicacies, so it's also a must stop when you're on a culinary adventure.
Las Terrenas is also home to a number of cool, stylish bars, many of which are right on the beach steps away from the water. After sundown, hire a babysitter, leave the kids at the resort and grab some drinks in town (perhaps even meet other travelers). Many of the bars serve terrific cocktails including the area's popular Mama Juana—a local concoction of rum, red wine and honey soaked in tree bark and herbs.
Cayo Levantado
Eighty percent of Cayo Levantado, an island off the coast of Samana, is private, exclusive only to the spectacular, adults-only Luxury Bahia Principe Cayo Levantado Resort and its guests. But 20% of the island is public, including the largest beach on the island. Open from 7 am through 6 pm and accessible by boat, Cayo Levantado's public area has a row of small restaurants, shops and gear rental places, as well as beach loungers on the beach, which incidentally is one of the best beaches in Samana.
Hire a boat or take a tour to get to the island. If you're planning on being there all day, pack a picnic but also bring some cash so you can sample some of the Dominican Republic delicacies being served at the restaurants on site. There are a couple of bars as well, so you can enjoy a tropical drink right on the beach. If you want to stay a few nights (or your entire vacation) on the island and you're traveling without the kids, Luxury Bahia Principe Cayo Levantado is an incredible and luxurious all-inclusive property that is surprisingly very affordable.
(MORE: Fun Things to Do in Punta Cana for Families)
Los Tocones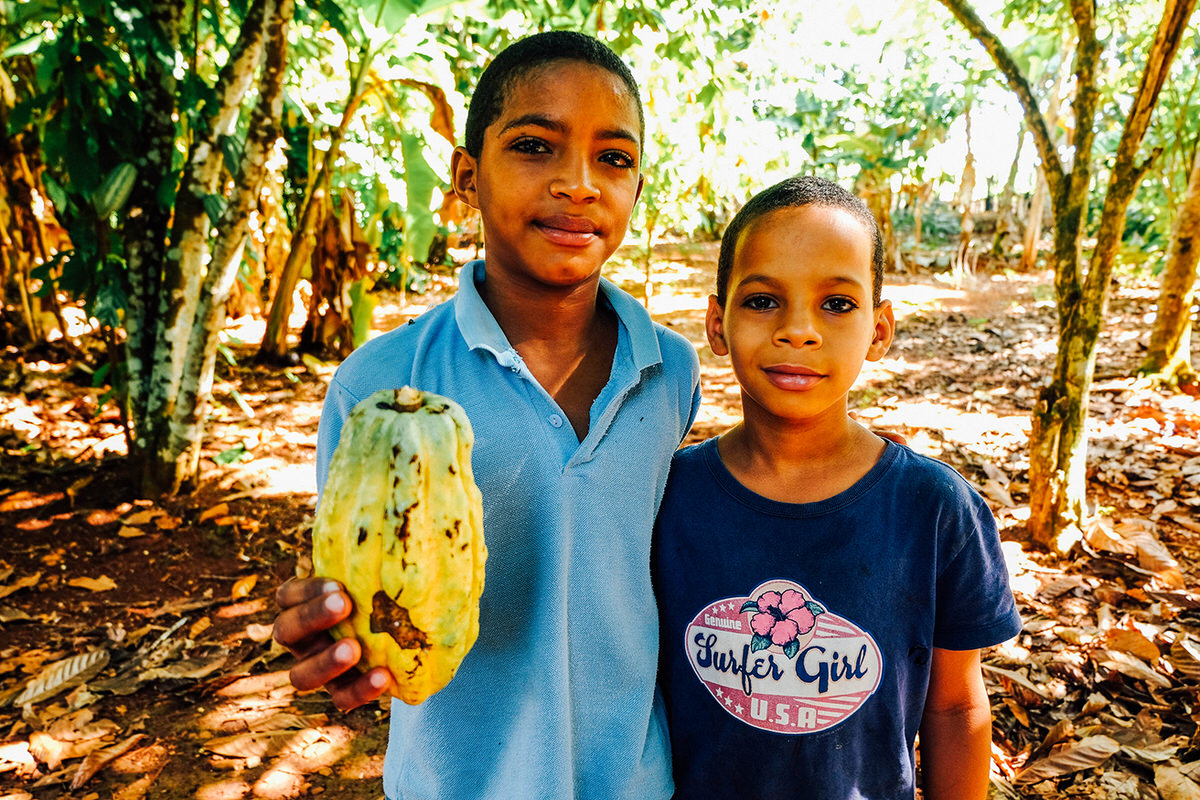 Local kids at Los Tocones (Photo: Michelle Rae Uy)
Samana's beaches and warm waters may be the destination's main draw, but your vacation isn't complete until you've actually spent some time with the locals who may just be the friendliest, most authentic and happiest people in the Caribbean. Hire a tour guide like SolTour has pretty awesome guides to visit the village of Los Tocones, whose locals are mostly farmers. There, your guide will take you to visit a couple of local families like the family that owns Iguanario—they breed and raise iguanas then send them off to a preserve to keep their them from going extinct—and the Pichipen family who own a little roadside fruit market and gift store.
You can rent a car and do your own explorations, of course. However, if you go on a SolTour tour, your guide can take you around the properties and tell you all about the fruits and other agricultural products the locals grow—from bananas, mangoes, papayas and guavas to coffee, cacao and root crops.
Michelle Rae Uy contributed this to MiniTime. She is a travel writer based in Los Angeles and MiniTime's Head of Content, who spends her free time on adventures and film photography.