Top things to do with kids in Oahu
By Mimi Slawoff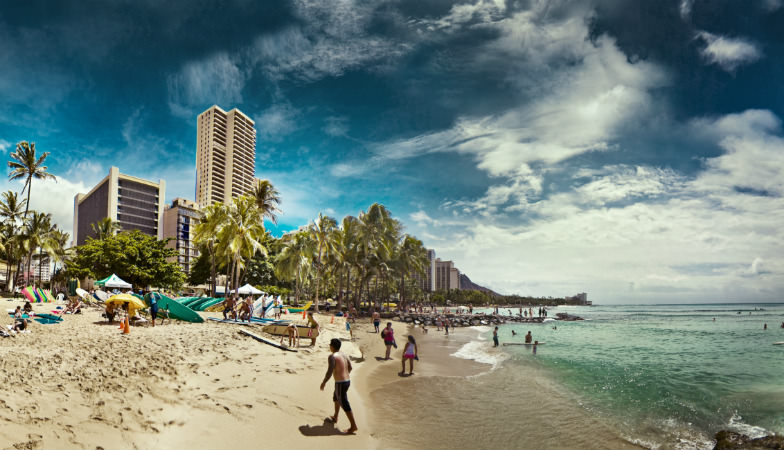 Beach in Oahu (Flickr: Jens Karlsson)
While Oahu may be the most populated of the Hawaiian Islands, its numerous exciting kid-friendly attractions offer something for everyone. If you've never been to Hawaii, Oahu is a good introduction to the Polynesian culture of the US' 50th state. Returning visitors will find something new to see and do each time.
Yes, there's city traffic in Honolulu and downtown Waikiki is packed with tourists, but you'll also find kid-friendly beaches, numerous shops and restaurants and fun activities. Take a free ukulele lesson at the Royal Hawaiian Center, learn to hula and take a stand up paddle board or surf lesson. Drive around the island to discover secluded beaches and poke around small towns. While on a family (ohana) vacation in Oahu, embrace the aloha spirit and culture at these 12 attractions.
Meet Hawaii's Animals
Honolulu Zoo
The 42-acre zoo is home to nearly 1,000 animals from the tropics, which include komodo dragons, orangutans and primates. The zoo's lush landscaping overflows with tropical plants and flowers. Families are welcome to bring a picnic and cooler.
Good to know: Camp Wildlife Koas teaches ages 9 – 11about animal endangerment and what they can do to help.
(MORE: Find kid-friendly hotels and resorts in Oahu.)
Waikiki Aquarium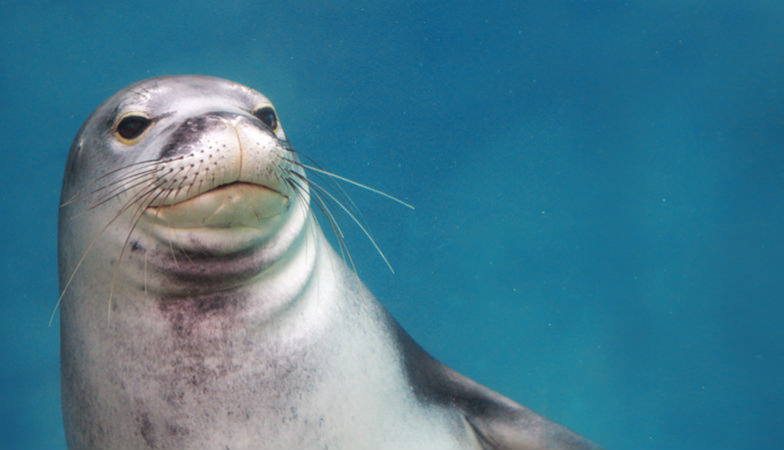 Waikiki Aquarium
Established in 1904 (making it one of the oldest public aquariums in the US), the aquarium features tropical fish, coral, reef ecosystems, sea turtles, jelly fish and more. Don't miss the Hawaiian monk seal habitat (they're most active mornings and nights).
Good to know: The aquarium offers several programs about Hawaii's endangered monk seals, local reefs and more.
Sea Life Park
Swim with dolphins, sea lions and sharks, feed sea turtles and snorkel alongside Hawaiian rays. There's also a children's water play area.
Good to know: Learn to weave a headband from banana leaves, feast on Kalua pork and watch a Polynesian show with fire dancers at the Chief's Luau.
Hands on History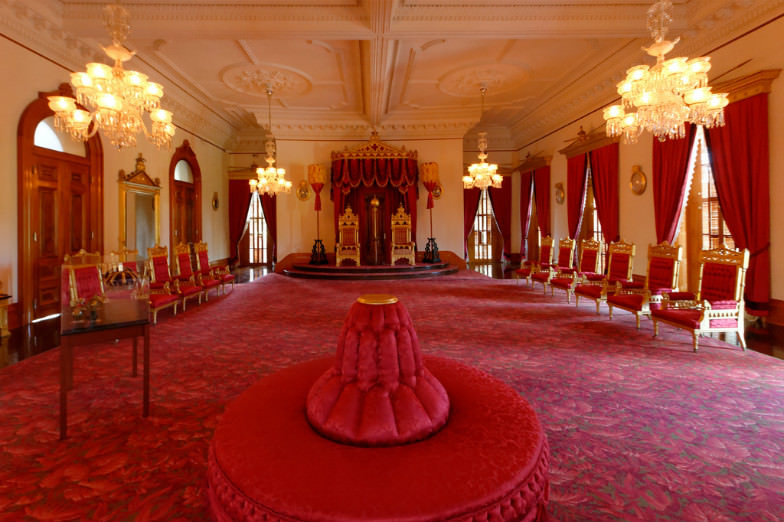 Iolani Palace (Flickr: Daniel Ramirez)
This historic downtown landmark was home to Hawaii's last two monarchs from 1882 – 1893. Tour the palace's throne room, reception, dining rooms and living quarters. Hear the story of Queen Liliuokalani who was imprisoned in her bedroom during the overthrow of the Hawaiian monarchy in 1893.
Good to know: The basement houses swords, jewelry and crowns.
Pearl Harbor
Oil still oozes from the sunken USS Arizona, the first casualty of the Pacific War in 1941. See the ship and the memorial on a free tour. For a fee, you can also tour the USS Missouri (nicknamed Mighty Mo), the last battleship built by the US. See exhibits in the visitor center and watch a video to learn about the attack.
Good to know: Arrive early to beat the crowds.
Bishop Museum
Do like the locals and take your keiki on a Hawaiian journey filled with exhibits, artifacts and interactive activities about Pacific island cultures.
Good to know: Founded in 1889 in honor of the last descendant of the Kamehameha family, the museum houses royal family heirlooms.
Polynesian Cultural Center
Spear throwing, starting a fire from two sticks and cooking Samoan-style are among the activities you'll learn at several Polynesian villages. Chat with natives and watch wood carving, drumming, dancing and other daily demonstrations.
Good to know: Check show times upon arrival.
Land and Water
Diamond Head
Diamond Head from Waikiki Beach (Flickr: Kimubert)
Climb a crater! The 1.6-mile roundtrip hike has steep steps and a tunnel, but summit views of Honolulu are worth it.
Good to know: Mornings are best (cooler and less crowded).
(MORE: Find kid-friendly hotels near Diamond Head.)
Snorkeling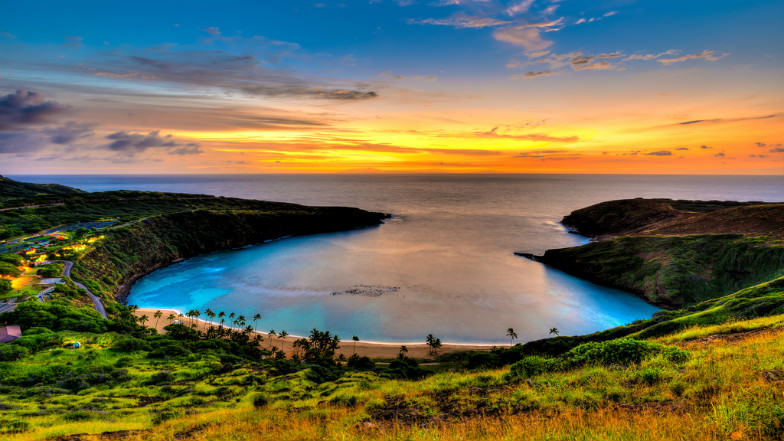 Hanauma Bay (Flickr: Floyd Manzano)
Snorkel in shallow waters at Hanauma Bay (arrive early, it gets packed) or book a snorkel cruise with an outfitter. Snorkel and swim alongside dolphins and turtles in the open ocean on http://sailhawaii.com/ Wild Side Specialty Tours.
Good to know: Wild Side's Best of the West tour includes lunch.
Best Beaches
Although a tourist hot spot, Waikiki's calm waters are great for kids and those learning to surf or paddle. Ditch the crowds at nearby Ala Moana Beach Park.
The North Shore, where pro surf competitions take place, has a laid-back vibe. See honu at Laniakea "Turtle" Beach.
Good to know: Enjoy shave ice Haleiwa, a historic surf town.
Located in a residential neighborhood on the windward coast, Kailua Beach Park's clear, blue water and silky white sand make this a picture perfect hideaway.
Good to know: Beach has ample shade and restrooms.
Mimi Slawoff, a Los Angeles-based journalist, contributed this to www.MiniTime.com.