Find the San Diego hotel that best suits your family vacation needs.
By Kim Carlson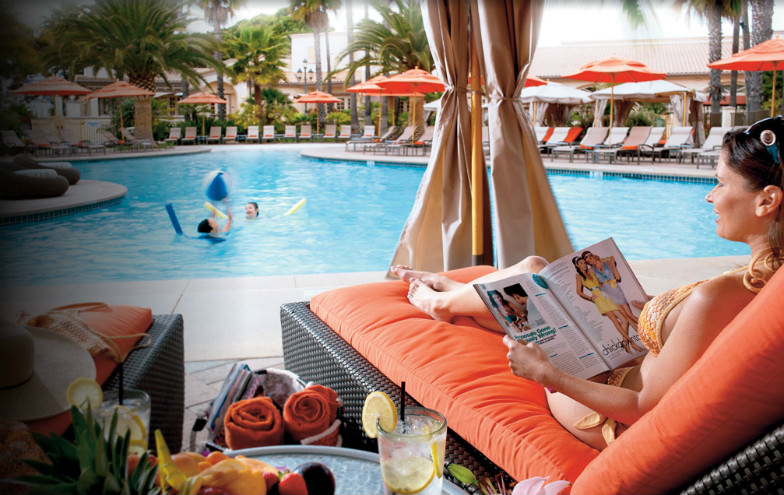 Relax at Hilton San Diego when you're not enjoying the attractions. (San Diego Hilton)
This city's unique landscape lends itself well to vacationers of all summertime speeds, and there are several kid-friendly hotels in San Diego for each and every one of them. Whether you prefer the heart of the city, the coastline or the bay, there are definite benefits to all three and you'll want to find the one that best suits your family vacation needs.
In the City
If city life is what you crave, or at least the ability to get to and from all your favorite attractions with relative ease, then the Hilton Resort in San Diego could be your hotel of choice. All of the most popular San Diego attractions are within five miles of this hotel, like the San Diego Zoo and the San Diego Model Railroad Museum. Many hotels in the city offer shuttle services to and from places like SeaWorld, too.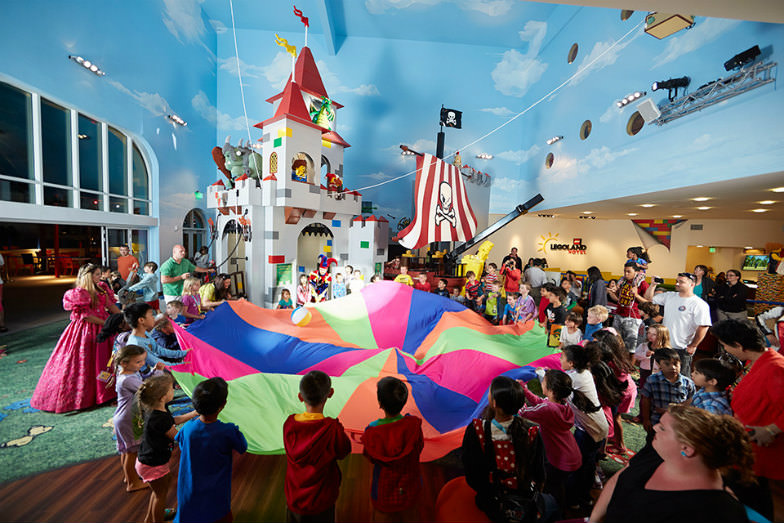 Playtime at Legoland Hotel (Legoland)
The young and young at heart will love staying at the Legoland Hotel, rated one of the best hotels in San Diego. With differently-themed rooms and the park just outside, you might get away with avoiding the inside of a car for several days. They have a swimming pool and a playground on site as well, for those times you want to escape the hustle and bustle of Legoland itself.
(MORE: Find things to do in San Diego with the kids.)
In the Bay
Paradise Point Resort (Paradise Point)
Did you know that SeaWorld has fireworks shows almost every night? It's true. And the best part about it is if you stay in a kid-friendly hotel in San Diego's Mission Bay, you'll be able to see (and hear) them right from your hotel! Even better, the water in the bay is relatively calm. There are almost no waves, which make it safer for little kids to splash and play in. Plus, hotels like Bahia Resort and Paradise Point Resort have playgrounds and pools on site.
At the Beach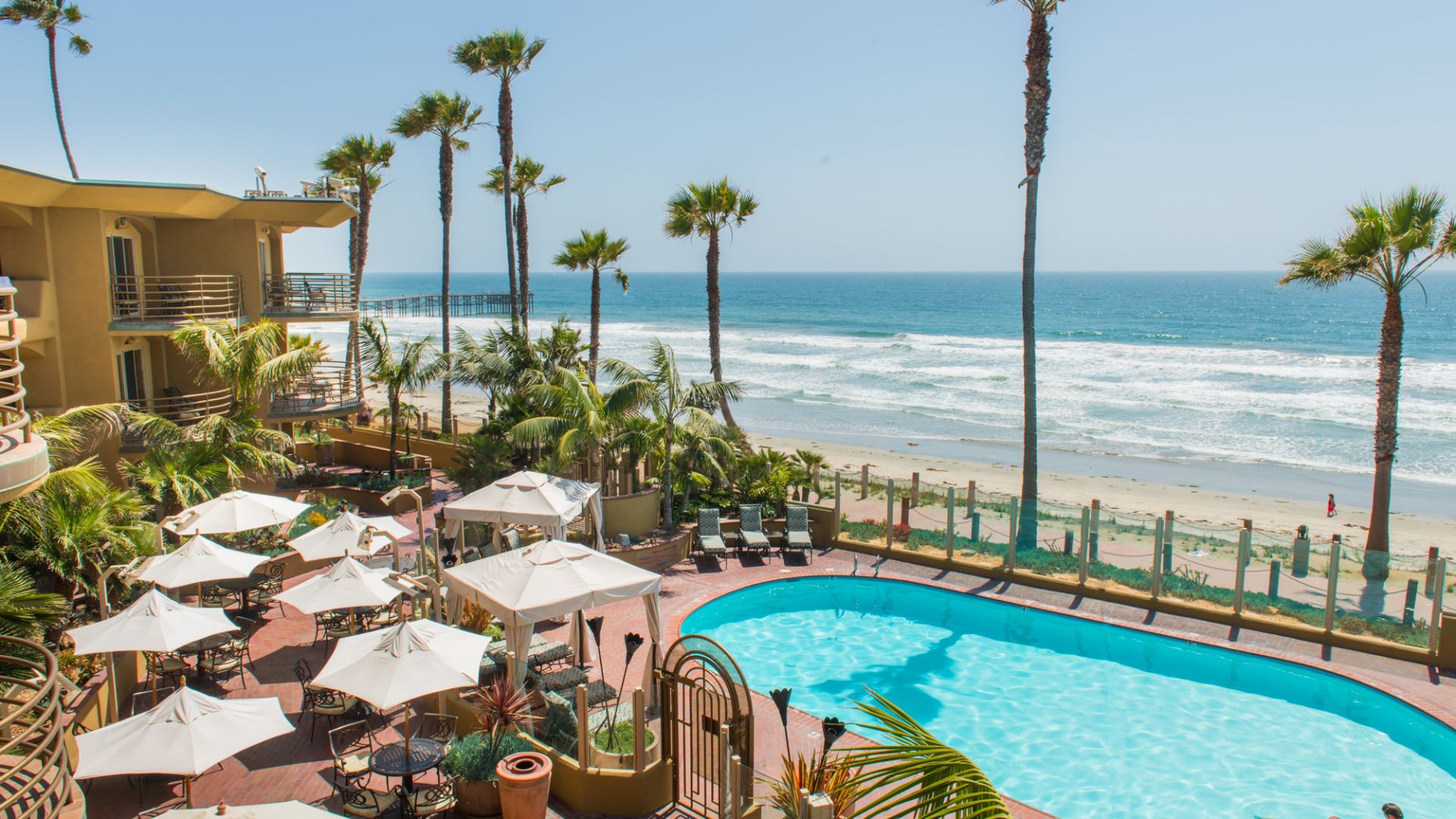 The Pacific Terrace Hotel (Pacific Terrace)
If, however, you really just want to be able to stick your toes in the sand while your kids splash around in the waves, a beach hotel in San Diego, like The Pacific Terrace Hotel, might be the right one for you. There is a pool on site as well, should you want to take a break from the beach itself. Older kids love the pier and adults love the private balconies that come with each room. This hotel is situated between Mission Bay and La Jolla, making planned daily activities easy to get to. Make note, there is a healthy nightlife surrounding this hotel, so it's best for families with older kids that don't have an early bedtime. If you have little ones, you might do better at a different hotel. Another great attribute is that each room comes with video games! Teens can also sign up for surfing lessons nearby.
(MORE: Need more options? Check out the other kid-friendly hotels in San Diego.)
Whichever kid-friendly hotel in San Diego you decide to book, remember to do your research and read reviews before you pack the sand toys and extra sunscreen. Your down time is just as important as your play time.
Kim Carlson contributed this to www.MiniTime.com.