LA's free museums that the kids will enjoy.
By Mimi Slawoff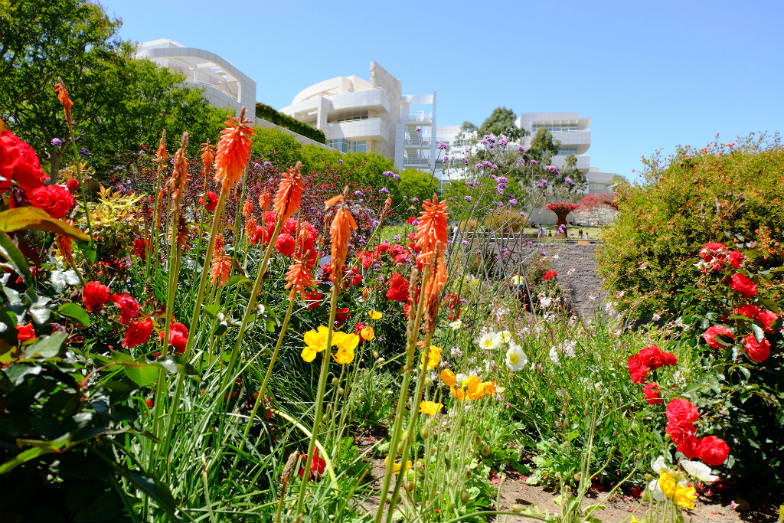 Garden at the Getty Center (Flickr: Rachel Titiriga)
Taking the family to a Los Angeles museum for a day of cultural enrichment and hands-on learning doesn't have to cost a bundle. In fact some kid-friendly museums don't even charge admission. Yes, free museums in LA! And even those that do charge an entrance fee often offer one free day a month.
Here are several of LA's free, kid-friendly museums. Note that parking fees apply (typically $9 – $15). In addition, free admission doesn't usually include special traveling exhibits and IMAX movies.
(MORE: Find great kid-friendly hotels to stay in Los Angeles.)
California Science Center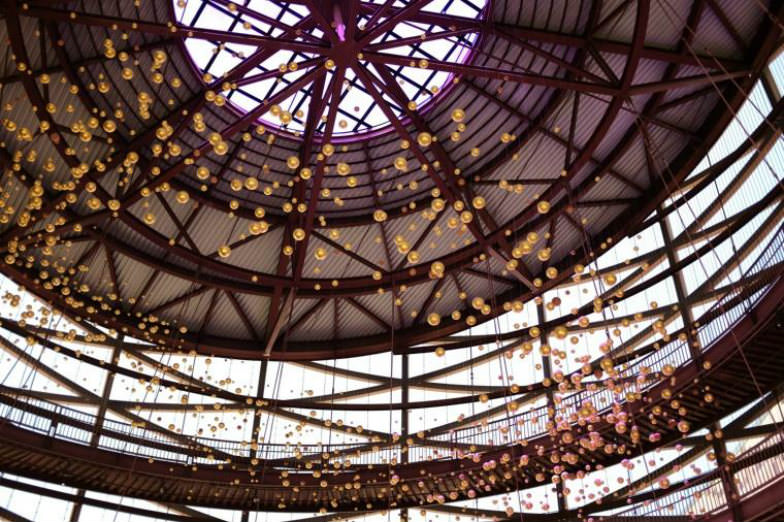 California Science Center (Credit: Michelle Rae)
Explore permanent exhibits, traveling exhibits and see an IMAX movie on a seven-story screen. Themed, interactive exhibits include Earth's Ecosystems, Creative World, World of Life and more. Kids can learn about astronauts in the Air and Space exhibit, featuring Space Shuttle Endeavor artifacts and images. The actual 122-foot long Endeavor is on display in the Science Court. More fascinating exhibits include11 preserved embryos and fetuses showing human development, tanks filled with tropical marine animals, and maggots feasting on a dead organism. The Discovery Room enables kids ages 7 and younger to see a bearded dragon, hissing cockroaches, and a boa constrictor.
Tip: Upon arrival, buy IMAX tickets for a later showing, then visit the museum and have lunch in the food court.
The Getty
The J. Paul Getty Museum is an art museum housed on two campuses: the Getty Center and Getty Villa.
Tip: Planning to visit both Getty campuses? Get same-day parking at both the Getty Center and the Getty Villa for one $15 fee. Visit the Museum Information Desk at the Center or the Villa to obtain a coupon good for same-day complimentary parking at the other site.
Getty Center. Situated atop a hill with distant ocean views, the massive museum houses a collection of European drawings, paintings, manuscripts, sculptures, decorative arts and photography. First, pick up a Family Fun at the Getty flier at the information desk. Then visit the Family Room, featuring activity coves and treasure-hunt walls. In addition, gallery educators lead tours to works of art in the museum. Exploring on your own? Start in the West Pavilion to see paintings by Leonardo da Vinci, Michelangelo, Rembrandt and Van Gogh. Don't miss the Central Garden, a creative maze of trees, flowers and water. Eat lunch at the Garden Terrace Cafe or bring your own picnic to enjoy on the lawn or any public seating area.
Tip: Check the schedule for Family Festivals and Garden Concerts for Kids.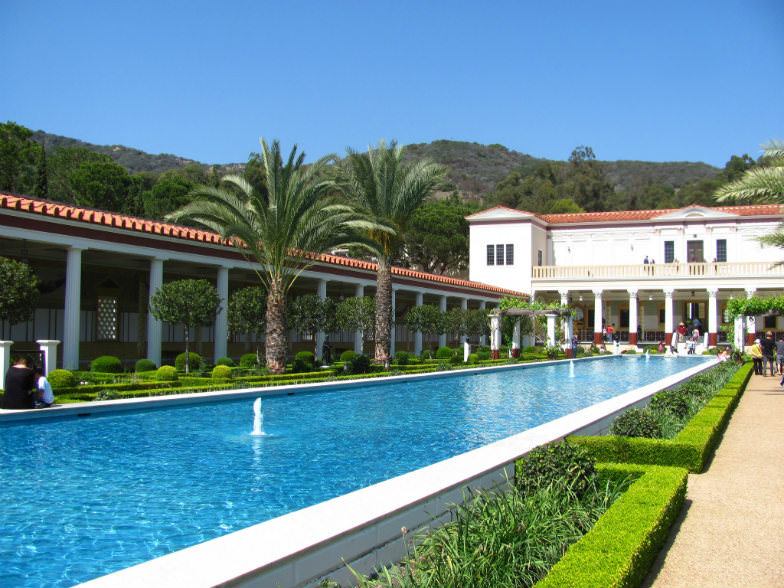 Pool and fountains at the Getty Villa (Flickr: Jeremy Thompson)
Getty Villa. The villa contains art from the ancient Greek and Roman world dating from 6,500 B.C. to A.D. 400. Start your visit in the Family Forum, designed with hands-on activities that focus on the world of ancient Greek vases. The villa's themed gardens feature bronze sculptures, fountains and trees, herbs, and flowers used by the Romans. Note that although admission is free, an advance timed-entry ticket is required.
Tip: The villa is in beautiful Malibu. Visit the museum in the morning and the beach in the afternoon.
La Brea Tar Pits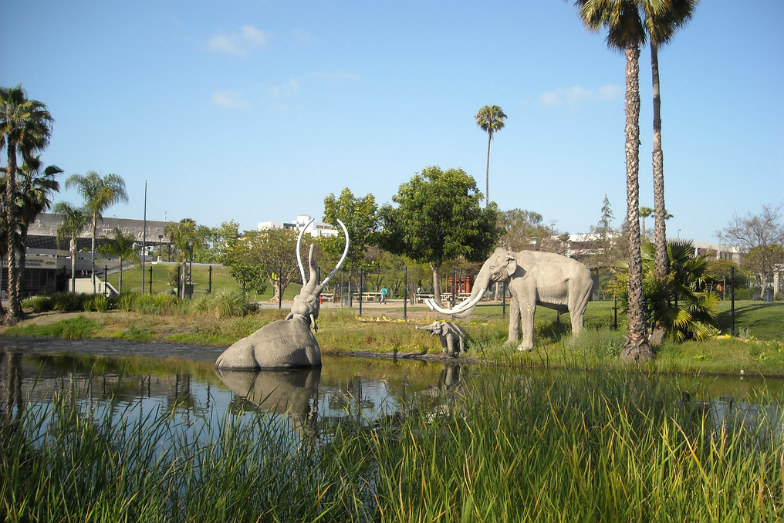 Mammoth models at the La Brea Tar Pits (Flickr: Kirsten)
Thousands of years ago, saber-toothed cats, mammoths, giant sloths and other prehistoric animals roamed the area that is now LA. Today, the tar pits are one of the world's most important sources of Ice Age fossils. While there's an entrance fee to the Page Museum, it's free to tour the tar pits. Start at the lake, featuring the world-famous model of a Columbian mammoth trapped in a gooey lake.
Follow the walkway to the Pit 91 excavation site (digging began in 1915) and the Project 23 compound, located behind the Los Angeles County Museum of Art (LACMA). From the public viewing station at Pit 91, you can watch excavators at work in summer. More than 700 measured specimens including a large pre-historic American Lion skull, lion bones, dire wolves, saber-toothed cats, a juvenile horse, bison and more and have been uncovered over the years.
The Project 23 site was created in 2006 when 16 new fossil deposits were discovered, including the skeleton of an adult mammoth, during construction for LACMA's new parking structure.
Tip: Bring a picnic to enjoy in adjacent Hancock Park.
(MORE: See more of Los Angeles with its many kid-friendly attractions.)
Museum Free Days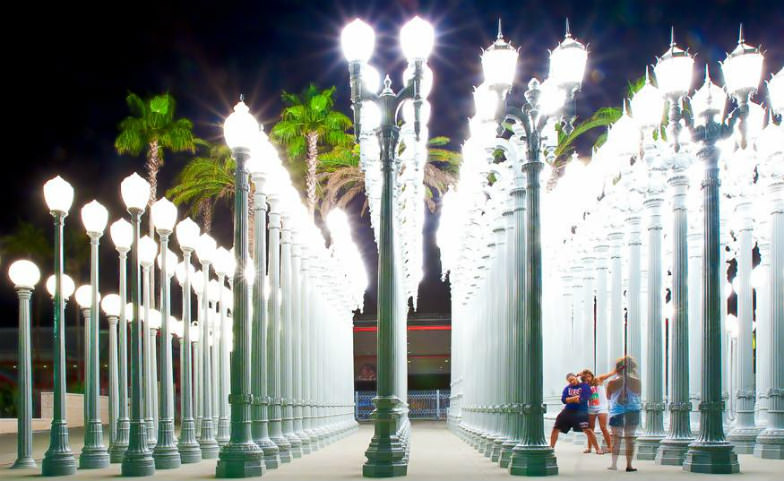 LACMA's Light Installation (Flickr: Michael)
Several museums offer free admission on designated days. Still, it's always best to call before you go.
Natural History Museum, free on the first Tuesday of the month (except July and August).
Kid Space, free on the first Tuesday of the month between 4 and 8 pm.
Page Museum, free on the first Tuesday of the month (except July and August).
LA County Museum of Art (LACMA), free on the second Tuesday of the month; general admission is free to LA County residents (with proof of residency) after 3 pm on Monday, Tuesday, Thursday and Friday.
Mimi Slawoff, a Los Angeles-based journalist, contributed this to MiniTime.