Explore Las Vegas' top outdoor attractions.
By Sarah Vernetti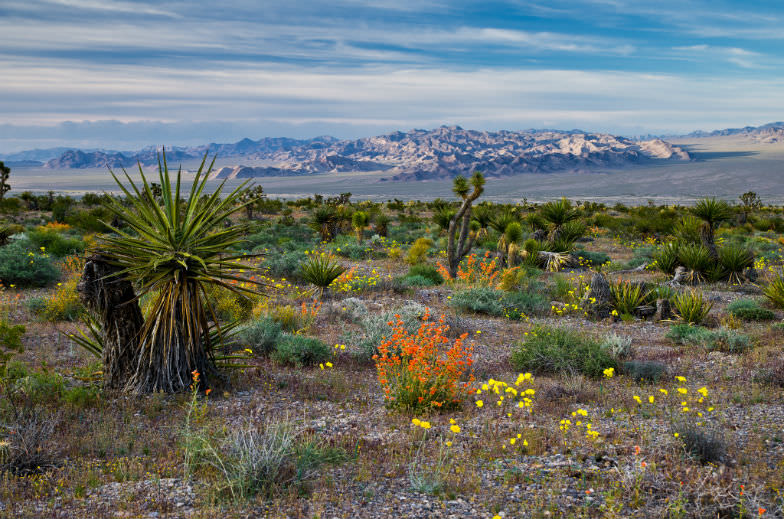 Red Rock Canyon Conservation Area (Flickr: BLM Nevada)
Las Vegas is famous for its larger-than-life manmade attractions, however, the city also offers plenty of opportunities for traveling families to get outdoors. Explore Las Vegas with kids at these parks, playgrounds, and walking trails.
(MORE: Make the most of your visit. Find kid-friendly hotels to stay in Las Vegas.)
Red Rock Canyon Conservation Area
Perhaps the best-known outdoor attraction in Southern Nevada, Red Rock Canyon is a popular destination for traveling families. Stop by the park's visitor center to see a series of outdoor, museum-like exhibits. The decks and walkways behind the visitor center provide stunning views of the Mojave Desert. Next, hop in the car to take the 13-mile scenic drive. Along the way, you'll find trailheads, scenic overlooks, and picnic spots. If your family is in the mood to get active, try the Lost Creek trail. If you're lucky, you'll find a small waterfall near the trail's end.
Spring Mountain Ranch State Park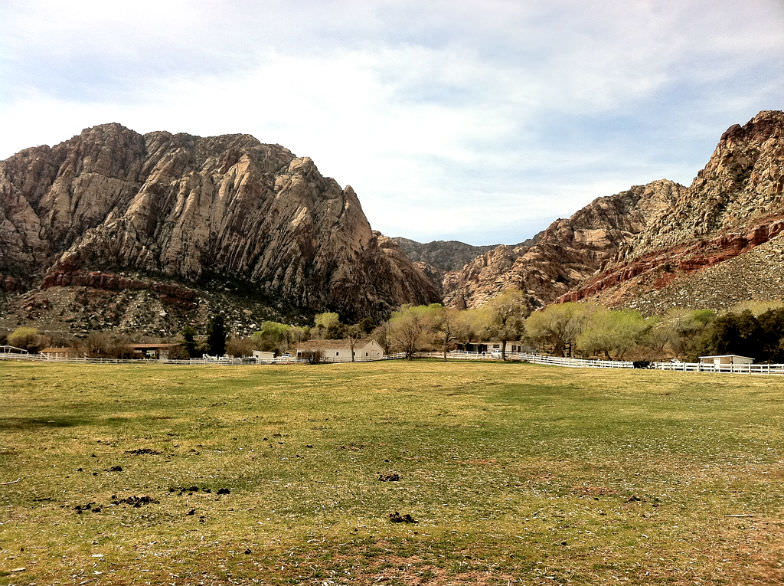 Spring Mountain Ranch State Park near Vegas (Flickr: Regina Rioux)
Just down the road from Red Rock Canyon, you'll find Spring Mountain Ranch State Park. This is an ideal outing for history-loving families. The ranch's former owners include German actress Vera Krupp, who bought the ranch in 1955, and Howard Hughes. Inside the ranch house, visitors will see many of the furnishings and other items that belonged to the glamorous actress. The park also includes picnic areas, hiking trails, and a tiny lake that is home to endangered fish. Thanks to Spring Mountain Ranch's elevation, it provides a slight reprieve from the Las Vegas heat (although you'll still want to come prepared with plenty of drinking water and sunscreen).
Floyd Lamb Park
Like Spring Mountain Ranch, this city park incorporates both nature and history. Stroll along one of the walking trails or explore the historic structures that will teach families about the early days of Las Vegas. Over the years, this spot has been home to prehistoric animals, Paiute Indians, travelers, and settlers. Today, the park is a great spot to enjoy a picnic lunch or go fishing. Kids will love watching the geese, ducks, and peacocks.
Playgrounds
Exploration Park, located in the southwest part of town, is a fun and unique place for kids to burn off some energy. Designed to resemble an old west town, this playground has play structures, old-fashioned seesaws, swings, walking trails, and plenty of shaded picnic tables.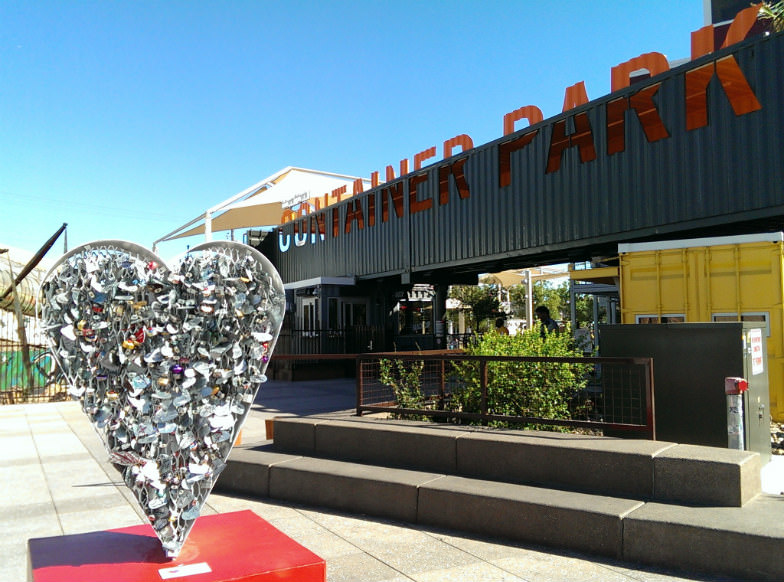 Downtown Container Park (Flickr: Sheila Scarborough)
Downtown Container Park is home to unique shops and restaurants. However, it's the shopping area's central fixture, a treehouse-style playground, that will be of interest to families.
Just south of the Strip on Las Vegas Blvd., Town Square is another shopping area that features an elaborate playground. With a splash pad, several play structures, and a maze, this is a spot the kids won't want to leave.
(MORE: Explore more of the Sin City. Find more kid-friendly attractions in Las Vegas.)
Walking Trails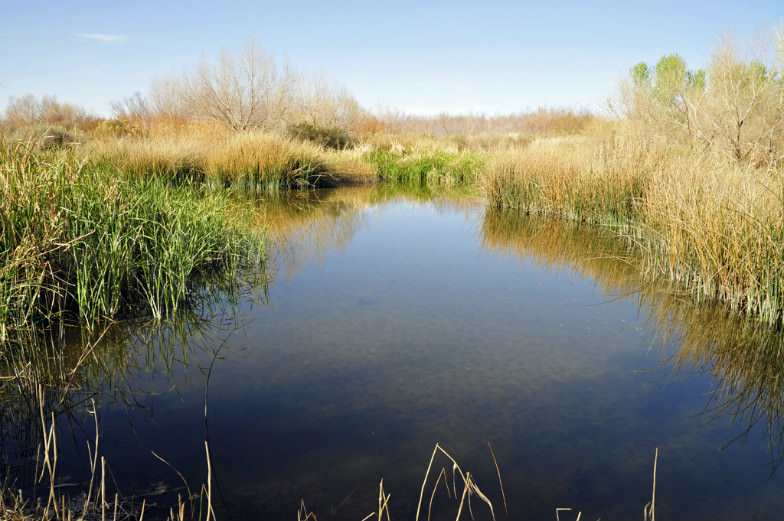 Wetlands Park (Flickr: Andrew)
Who would expect to find wetlands in the desert? Located in the southeastern part of town, Wetlands Park is home to several walking trails, many of which are easy enough for young kids. Families will find fascinating wildlife and indoor exhibits too.
Hualapai Canyon trail, located in Las Vegas' western suburbs, is a great place for a quiet stroll. In the evening, when the desert animals come out of hiding, look for wildlife along the way, including jack rabbits, small lizards, and circling birds on the look-out for their dinner.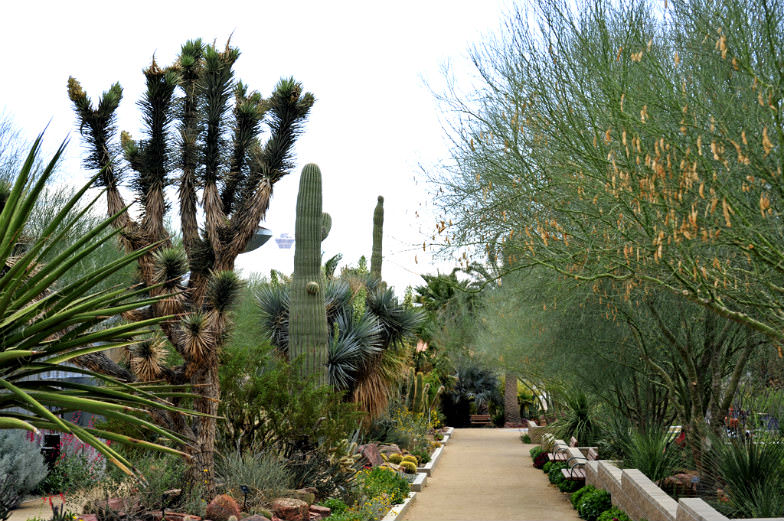 Springs Preserve (Flickr: Andrew)
Springs Preserve, located just west of downtown Las Vegas, is a great destination for families. Among the park's many highlights are the botanical garden trails. Take a leisurely walk with the kids while checking out the desert vegetation. After you visit the gardens, head to the playground or to the Origen Museum for indoor exhibits about Southern Nevada.
Sarah Vernetti contributed this to MiniTime.