A short guide to splurging in New York City
By Elina Furman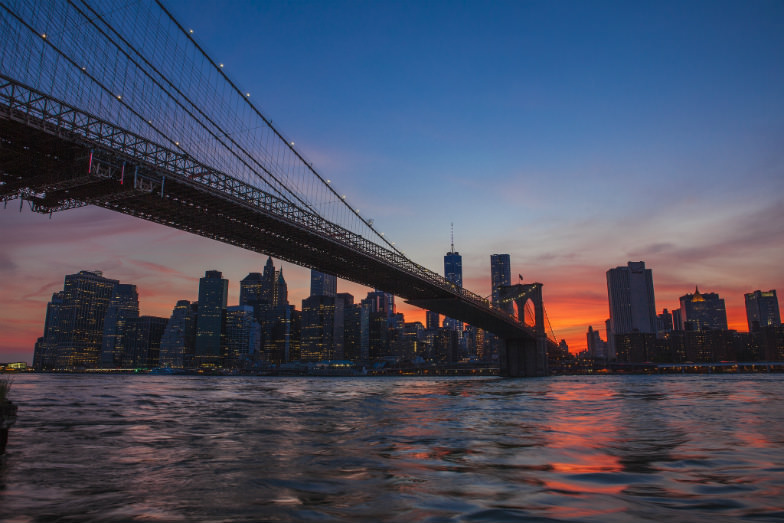 Sunset in New York City (Flickr: Antonio Quintano)
Bright lights, big city, big budget, and a big family? There's no better place than New York City to come together for a lavish vacation that will entertain every member of the brood.
While the Big Apple is fertile ground for celebrating milestone, multi-generation events, finding one-of-a-kind activities that both adults and kids will enjoy is a far more complicated matter altogether. With so many tourists traps, crowds, and long lines to navigate, discriminating families will want to seek out quintessential NYC experiences offering true VIP comfort and style.
PICKING A HOTEL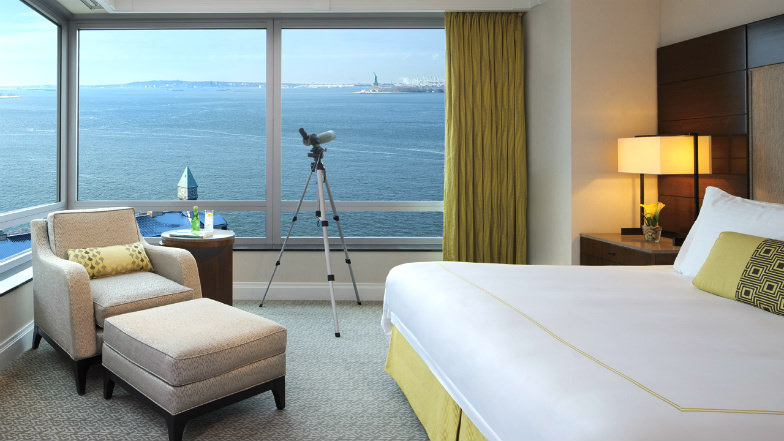 Room with panoramic views at the Ritz Carlton Battery Park (Ritz Carlton)
When it comes to picking out the ideal location for one's stay, New York City is not lacking in luxury options. While some hotels may come off a bit unfriendly for little travelers, there are plenty of 5-star properties that will not only cater to kids, but welcome them with unique programs and activities tailored to their needs.
The Ritz Carlton Battery Park is one such spot, offering sweeping panoramic views overlooking the New York Harbor, Ellis Island, and the Statue of Liberty. Here, one doesn't have to leave their suite to experience some of the most iconic sights of the city, with in-room entertainment featuring telescopes, a non-stop parade of boats, and a kids camping package complete with an indoor tent and Smores kit that will provide some much needed distraction. While it's not centrally located, the quiet Battery Park neighborhood is perfect for paying tribute at the World Trade Center site and exploring the South Street Seaport, which offers hidden gems including an ice skating rink, the famous Imagination Playground, and outdoor film screenings in summer.
Another great spot to hang your family's many hats is the Four Seasons Hotel. With one of the best locations in all of NYC, the hotel offers close proximity to Central Park, the theater district, top restaurants including Masa and Per Se, and some the city's most prestigious shopping at Bergdorf Goodman and the Shops at Columbus Circle. Guests who book their stay will also find a luxury spa for parental unwinding and a unique Red Carpet Kids program where the entire family (up to 5 guests) can feel like movie stars by walking the red carpet, starring in their own short film, and even enjoying a private screening of their film debut.
(MORE: Look for more kid-friendly hotels to splurge in New York City.)
VIP EXPERIENCES
Breakfast with Tin Soldiers
No matter what age, FAO Schwartz brings out the kid in everyone. Of course, crowded toy stores are anything but fun for the oldest members of the family. Breakfast with Toy Soldiers is an amazing way to experience the iconic toy store one hour before the crowds descend. Arrive one hour before store opening to be whisked away for a private tour, enjoying a performance at the Big Piano while feasting on muffins and other edibles for breakfast. This is one experience the entire family will be raving about long after returning home.
Afternoon Tea at the Plaza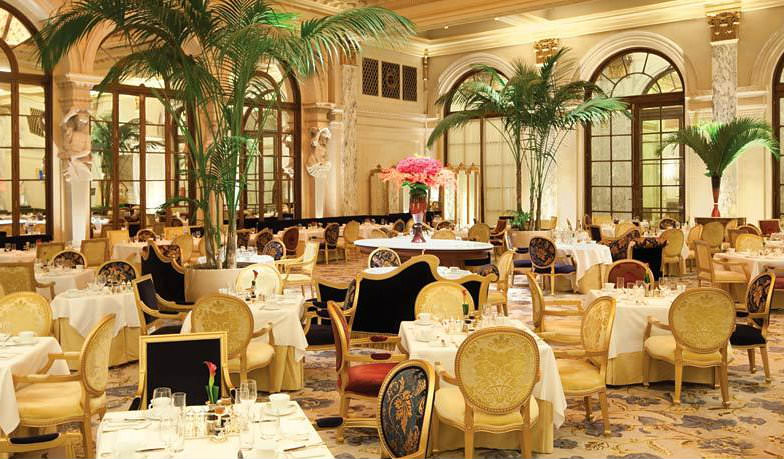 The Palm Court for Afternoon Tea at the Plaza (Fairmont Hotels)
There is no better way to come together as a family than with the Afternoon Tea at the Plaza Hotel. Parents and grandparents will enjoy the opulent Beaux Art surroundings, white glove service, and décor, while the kids will be delighted by the multi-tier tray presentations, tiny sandwiches, and the pastry delicacies. After the meal, stroll the hotel as a family to experience the world of Eloise herself and pick up a few of the heroin's mementoes at the gift shop.
Radio City Music Hall Stage Door VIP Tour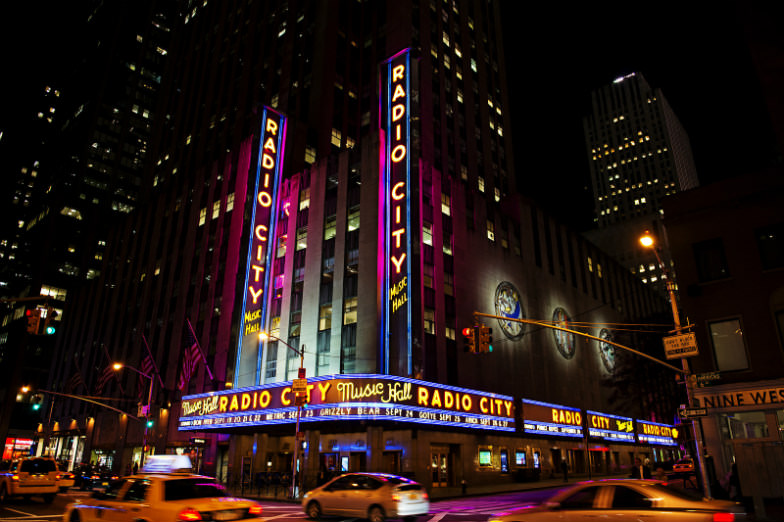 Radio City Music Hall (Flickr: Dustin Gaffke)
No trip to the Big Apple would be complete without a stop at the world-famous Radio City Music Hall. Of course, while the Rockettes kicking up their heels is a spectacular sight in its own right, just seeing the show would not be enough for a true VIP group experience. To add to the excitement and exclusivity, in-the-know travelers book the Stage Door VIP Tour to get an insider look at the rehearsal hall, the famous Roxy Suite, and the source of all the magic in the lighting booth.
(MORE: Have extra time? Find other kid-friendly attractions in NYC.)
TRAVEL TIPS
For families interested in getting the most out of their New York City vacation, here are some traveling tips that won't steer you wrong.
Look to the Experts: The hotel concierge is a treasure trove of information, whether it's booking that hard to get restaurant or last minute tickets to an off Broadway show.
Driver, Please! When you want to travel in style skip the public transport and long taxi lines, and request a hotel driver to whisk you around town. Book ahead so you can guarantee availability.
Dress the Part: When packing for the big city, pack stylish flat comfortable walking shoes and leave sneakers at home. And when in doubt, opt for dark colors and easy basics to fit in with the locals.
One Step at a Time: New Yorkers walk everywhere. When traveling with a large family to NYC, it's easy for kids and elders to get tired from all the walking. Make sure you take time out to rest in between excursions and plan activities that allow for some much needed rest like a ride in a Horse Drawn Carriages, a Broadway show, and even a boat ride to experience the city from the waterways.
Pace your Palate: As one of the premier culinary capitals of the world, New York is teeming with opportunities to taste the Big Apple. While a good breakfast, lunch, and dinner are a prerequisite here, families would do well to pace themselves in order to enjoy the variety of edibles found around every corner at local food trucks and tucked away shops.
Elina Furman of AListMomTravel.com contributed this to MiniTime.