Arizona with kids
By Ashley Burnett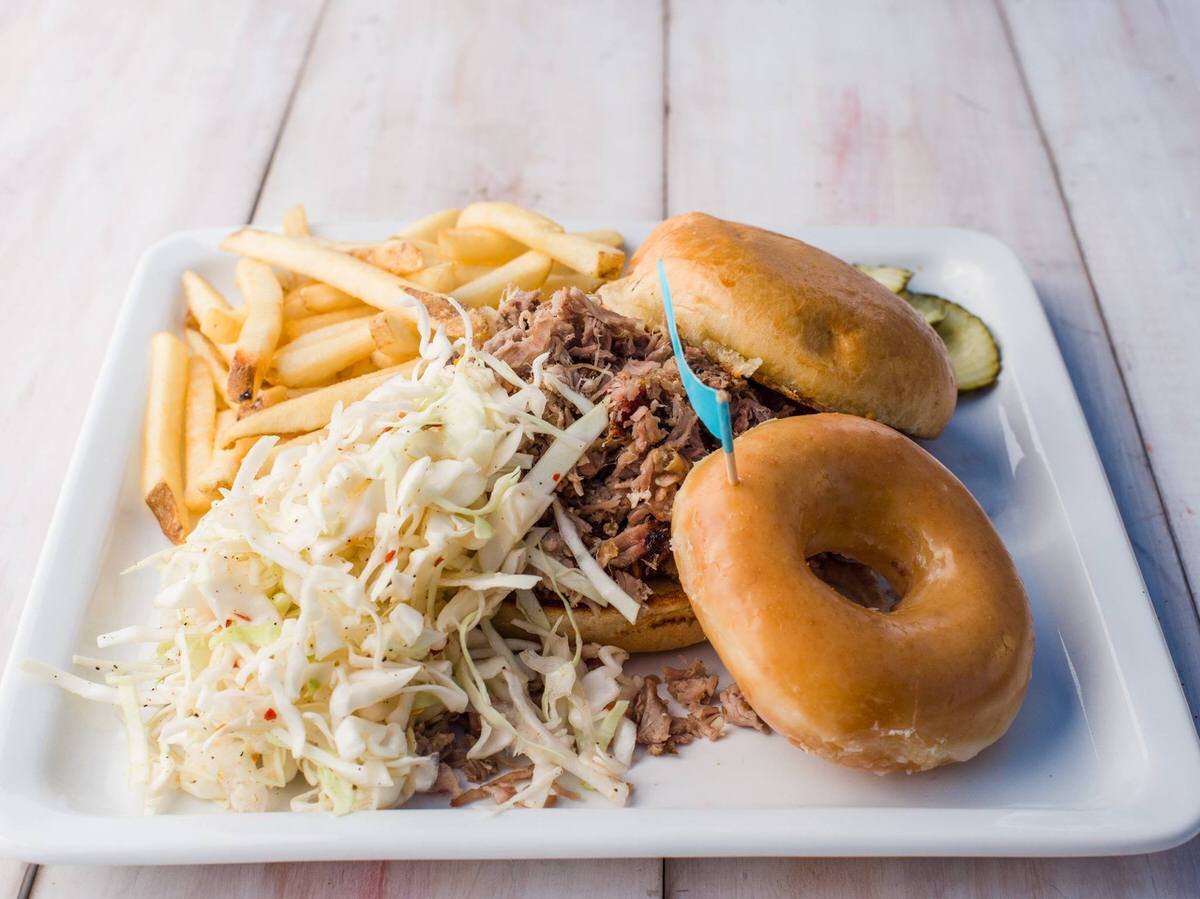 Joe's Farm Grill's kid-friendly fares make it one of the best places to eat in Arizona for families. (Courtesy Joe's Farm Grill)
Arizona, for a long time, didn't have a reputation for being a foodie haven. All that has changed the plethora of kid-friendly restaurants and foodie tours that descended upon this Southwestern destination.
Plenty of Arizona's cities now offer food-oriented agritourism, and the state's restaurants boast locally-sourced meals. Even the eateries themselves are marvels, with a few restaurants built into historic buildings. All of this has turned the state into a mecca for foodies young or old. Children and teens will love the kid-friendly bites, while parents will enjoy the charming atmosphere.
If you're heading to a family vacation in Arizona, here are five of the best places to eat in Arizona.
(MORE: Best Dog-Friendly Vacations in the US for Families)
Postino Arcadia. Considered by many one of the best places to eat in Arizona, Postino has several locations. The first, however, is a standout. Built into the historic (and renovated) Arcadia Post Office Building, it boasts plenty of unique ambience. On the menu are kid-friendly staples like paninis, specialty grilled cheese, and plenty of decadent desserts. Postino is a definite must for any family vacation in Arizona. Best of all, their seven locations mean you and the brood can try and taste them all.
Joe's Farm Grill. This kid-friendly spot was featured on Food Network's "Drive-ins, Diners and Dives." One of the best places to eat in Arizona, it features a menu of bites, like burgers and pizzas, that kids love. It also sources a lot of ingredients straight from local sources and the eatery's own farm. And it has an interesting story behind its building—it used to be the owners' family home. The homey touch is definitely still on display when it comes to the menu.
The Mission. The Mission boasts two locations, both equally kid-friendly. One is located in Kierland, the other in Old Town. Both locations offer different, charming atmospheres within the intimate indoor spaces and breathtaking outdoor spaces. With flickering candles and the sight of Himalayan salt block walls, you can't go wrong. It's the menu, however, that makes this one of the best places to eat in Arizona. With goodies like pork shoulder tacos, chorizo porchetta and more, you'll want to share amongst yourselves.
Republica Empanada. One of the most kid-friendly eateries in Arizona, Republica Empanada is a local standout. Kids will love the cheeseburger empanada, while adults should try the boricua or achiote potato. Other must-try dishes include the arroz con pollo platter and maduros. One of the best places to eat in Arizona, the eatery also boasts a great list of beer. Republica Empanada is sure to make the whole family happy during a family vacation in Arizona.
(MORE: Best Places in California to See Wildflowers with Kids This Spring)
Fresh Foodie Tour. While not a restaurant, this tour is a must for foodie families on a family vacation in Arizona. Located in Mesa, it tours the area's best farms and mills. Taste the best of what Arizona has to offer at spots like Hayden Flour Mills and Queen Creek Olive Mill. All in all, the best places to eat in Arizona owe a lot to farms and mills like those on display during the tour. Kids especially will love getting a taste of Mesa's great outdoors.
Ashley Burnett contributed this to MiniTime.