European theme park to visit with the kids
By Angela Youngman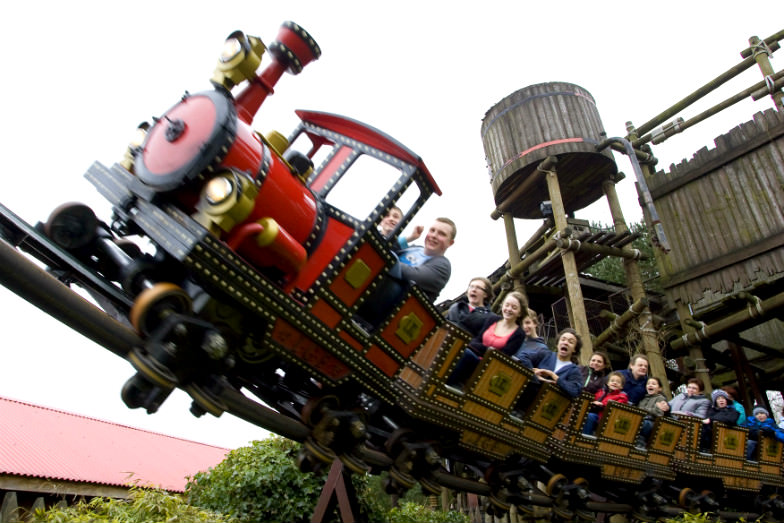 Alton Towers (Alton Towers Resort)
With some of the world's most stunning – and scary – theme park rides located in Europe, you are guaranteed a stomach churning, adrenaline flowing, screaming, and at times extremely wet experience. From a Swiss Matterhorn-Blitz ride, nightmare inducing underground rides to a massive 14 loop roller coaster and a gyrating, twisting transparent tubular water slide; European theme parks offer something very different and memorable.
(TRIP PLANS: Look at other MiniTimers' United Kingdom trip plans.)
Alton Towers, Staffordshire UK
If you are facing rides described as Nemesis and Oblivion, then it has to be Alton Towers, Staffordshire UK. These gut-wrenching rides involve G forces that are greater than a space shuttle launch, whereas the dreaded Rita catapults you from 0 to 100 kpm in just 2.5 seconds. Quieter rides include a Twirling Toadstool in Cloud Cuckoo land, journeys through the tree tops and log flumes travelling in decorated bath boats.
Parc Astérix, France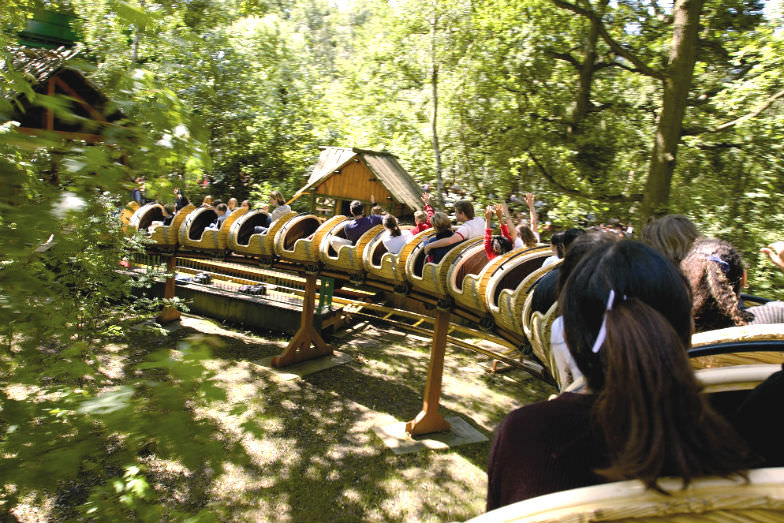 Parc Astérix (Jean Louis Bellurget via Parc Astérix)
Parc Astérix is a very Gallic theme park based around the characters from a series of famous French comic books: Astérix and Obélix. Located just outside Paris, visitors travel on a Viking long ship, weather a storm in a swing boat and become Roman spies trying to enter Astérix's camp. Along the way, you take part in spectacular rides such as the Tonnerre de Zeus (a massive wooden roller coaster), the 900m rapid drop via the Trace du Hourra and the waterborne Ménir Express. This is a park which has a character all of its own. You could only find it in France. Fun, entertaining, lively and dances, shows, and stunts, there is something for everyone.
Europa-Park, Germany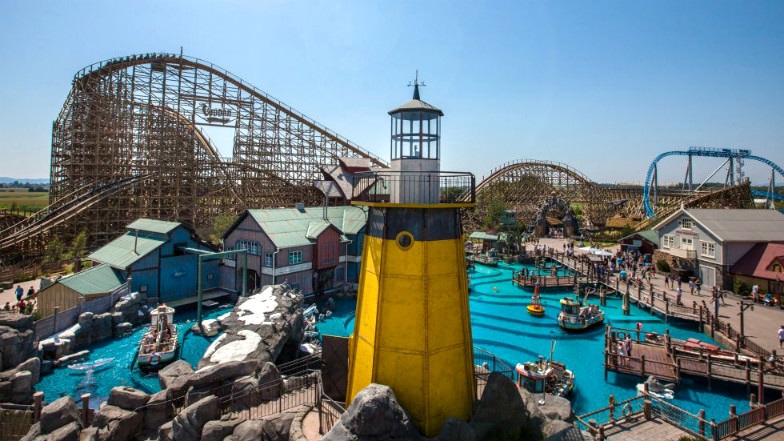 Europa-Park (Europa-Park)
Germany takes a European approach at Europa-Park in the Black Forest. Here you can explore 13 European countries with their diverse architecture and national characteristics while taking some very unusual rides. See a piece of the original Berlin Wall, or take a trip to the stars in the dark coaster Eurosat, a hovering London bus, Fjord rafting through the world of trolls and a mock bobsleigh run round the Matterhorn.
PortAventura, Spain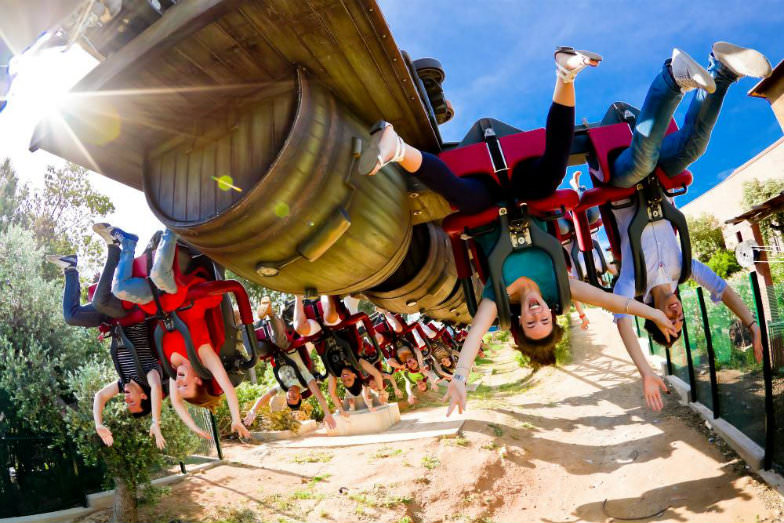 PortAventura (PortAventura Park)
PortAventura near Barcelona takes visitors through a global network of countries including Polynesia, Mexico, and the American Wild West via a selection of stunning rides. These range from gentle sailing boat rides to Kontiki canoes amid 180-degree inclined waves, a hyper fast zero gravity corkscrew effect Dragon ride, and the 78 m high Shambhala roller coaster. Quieter activities include a search for treasure in the Templo del Fuego while kids can have fun in SesamoAventura with characters from Sesame Street.
(MORE: Look for more fantastic kid-friendly trip ideas outside the US.)
Aquafan, Italy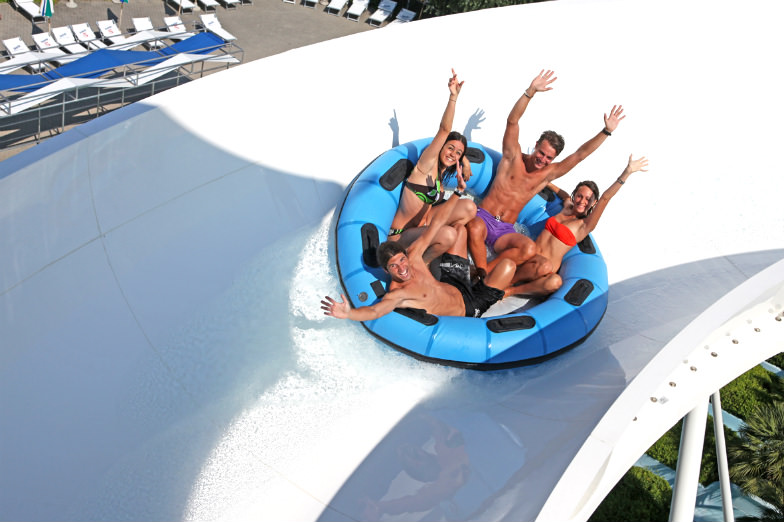 Aquafan (Aquafan )
Aquafan near Ravenna is Europe's largest water theme park. Gentle pools with elephants squirting water amuse the little ones, while older ones love the adrenaline-based mega slides evoking whirling giddiness, speeds of up to 65 kmph, dancing in foam and the 90 m vertical drop posed by the Kamikaze slide. Even coming down a watery slope can result in something unusual – squirts of coca cola appearing out of nowhere! Overall there are more 3 kilometres of water slides scattered across this park – a perfect destination for a hot day in Italy.
Angela Youngman contributed this to MiniTime.