Cabo with kids
By Michelle Rae Uy
Family-Friendly Destinations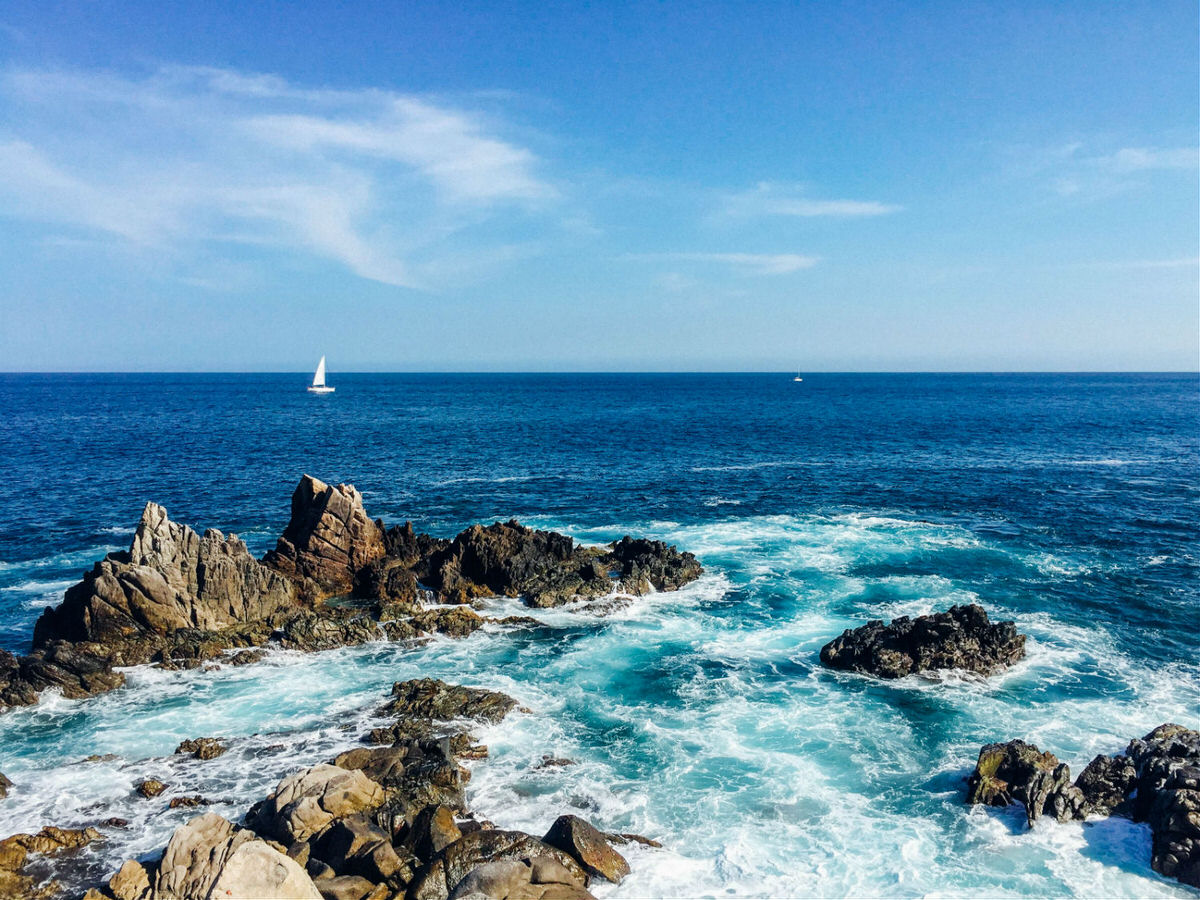 The Sea of Cortez (Photo: Michelle Rae Uy)
Due to its popularity, Los Cabos may be one of those destinations in danger of becoming overrated. But its reputation as the ultimate Mexican vacation destination is not without merit. The cities of San Jose del Cabo and Cabo San Lucas, which together make up Los Cabos, are not only loaded with a dramatic coast line and warm weather year round. They also boast a myriad of attractions that attract travelers, including families with kids, from all over the globe.
Here are five of the best things you can do with the kids in Cabo.
(MORE: Unforgettable Adventures for Families in the Sea of Cortez)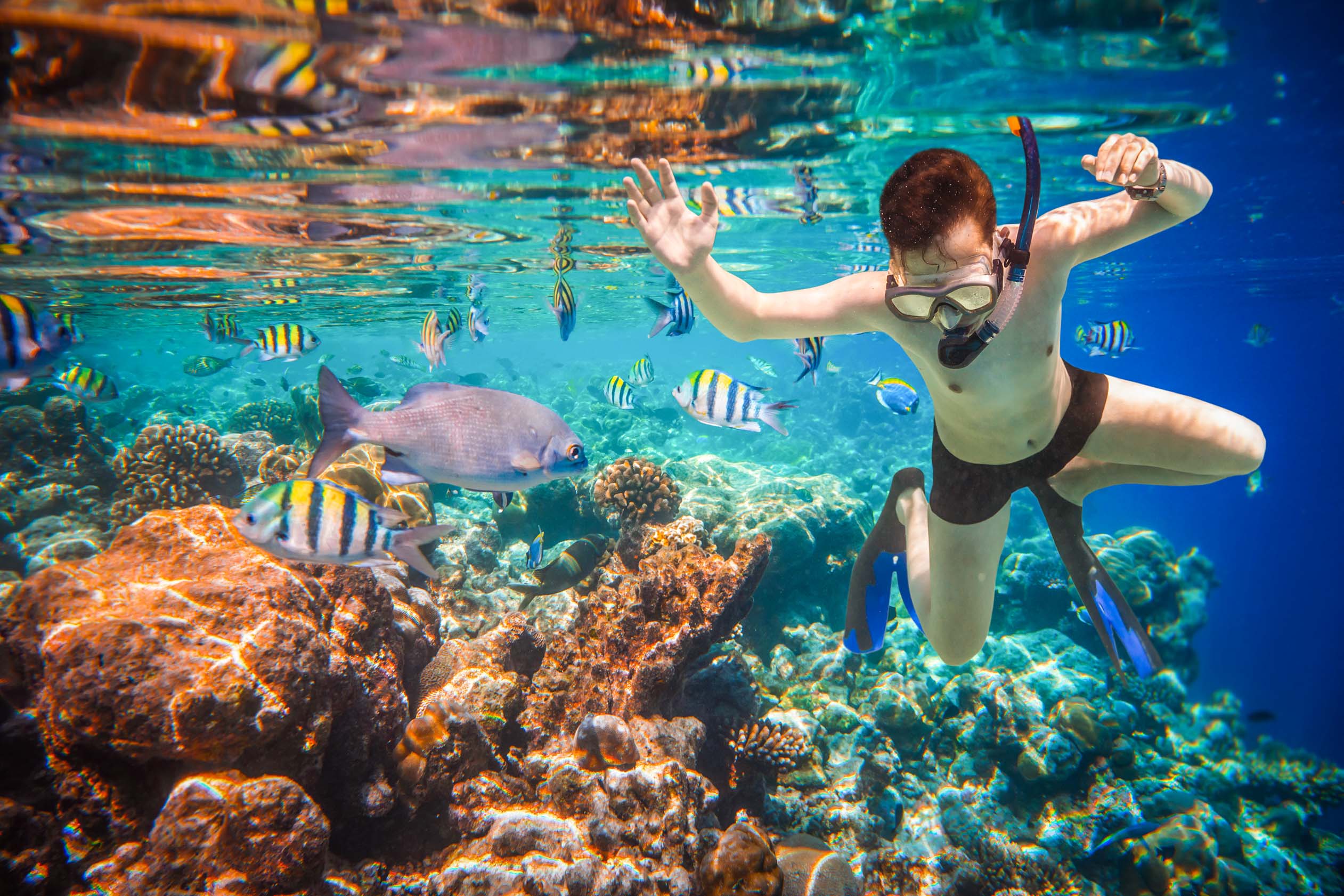 Snorkeling in the Sea of Cortez is a must when visiting Cabo with kids. (Photo: Los Cabos Passport)
Snorkeling. Explorer and conservationist Jacques Cousteau once called the Sea of Cortez "the world's aquarium" and there's a reason for that. Also known as the Gulf of California, this massive body of water that meets with the Pacific Ocean at the very tip of Cabo San Lucas is utterly rich in marine wildlife. An hour out here on a boat and you will catch glimpses of friendly sea lions, manta rays leaping of the water, and several species of whales during whale season. To get up close and personal with the other underwater inhabitants, snorkeling is a must especially when with kids. Chilleno Beach and Santa Maria Beach are popular with families as they are super kid-friendly, but there are many others too.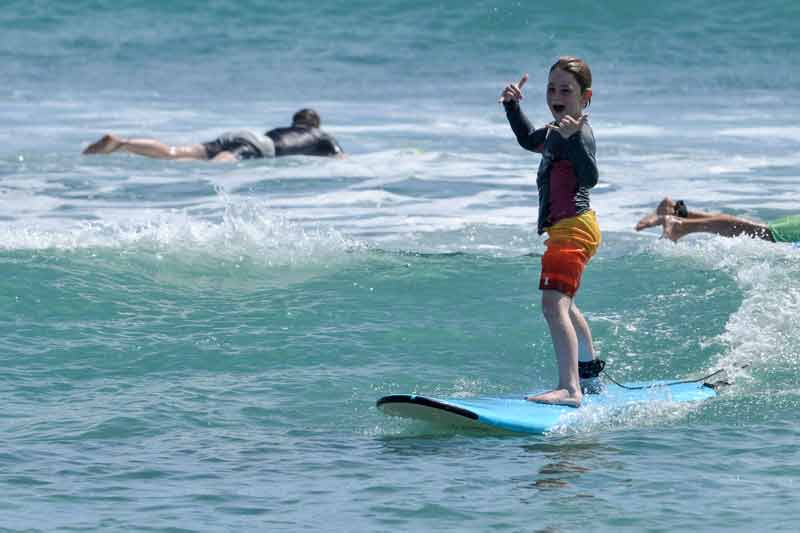 Acapulquito is one of Cabo's best surf spots for beginners. (Photo: MIke Doyle Surf School)
Surfing. Cabo is a famous surfing destination. So much so that even pros frequent its surfing spots. There are over 20 point breaks from the East Cape to the Pacific, and there are options for beginners as well as for the more advanced surfers. Kid-friendly Acapulquito, also called Old Man's, is perfect for beginners, for example, while neighboring point breaks The Rock and Zippers, both within paddling distance, are for the more advanced surfers. Additionally there are several amazing surf schools and rental shops, including the more famous Costa Azul Surf Shop and Mike Doyle Surf School in San Jose, with experienced surf instructors that welcome all skill levels and kids as young as four years old.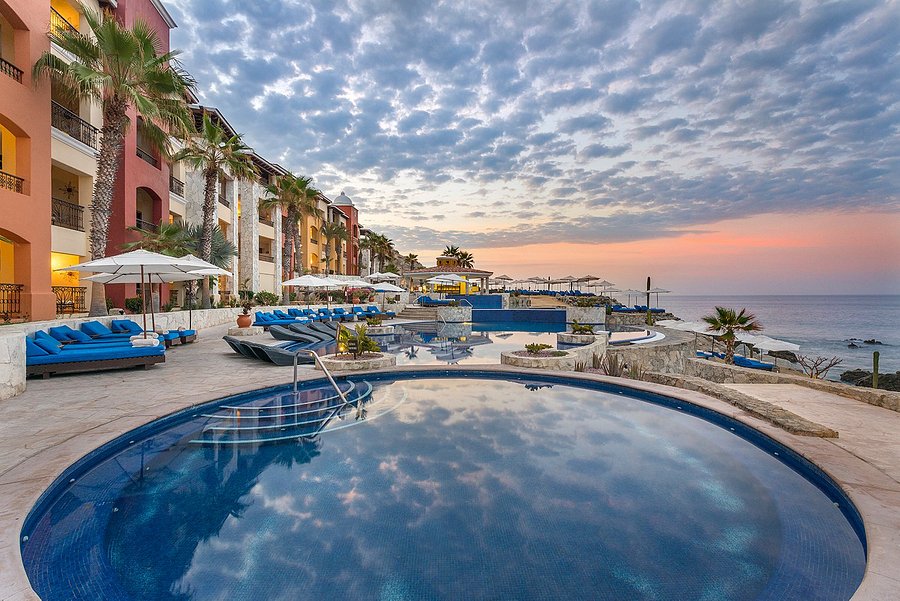 Hacienda Encantada has beautiful accommodations, gorgeous pools and stunning views. (Photo: Hacienda Encantada Resort & Residences)
Relax at the Resort. Just because the destination has so much to offer doesn't mean you have to always be doing things. And with Cabo's stunning coast line, it's impossible not to take a moment, enjoy the view and just breathe it all in. Family-friendly Hacienda Encantada not only offers all-inclusive packages and stays, it also has one of the best resort locations in the area—on a cliff halfway between San Jose and Cabo San Lucas. Accommodations at this still expanding resort (they recently launched their newest section, El Encantado) are gorgeous, vibrant and traditional hacienda inspired, and the many of the pools offer the best views so your daytime dips come with a view. The resort has its very own sandy area too, where you and the kids can simply laze on lounge chairs, relax with a good book and a fruit drink, and listen to the waves as they crash into the rocks.
Visit a Pueblo Mágico. Mexico has several magical towns, and not even an hour away from Cabo San Lucas is the gem that is Todos Santos, famous for its point breaks and the historic Hotel California. But the coastal town nestled in the foothills of the Sierra de la Laguna has much more to offer these days: local art, quiet beaches, historic buildings, upscale farm-to-table restaurants, and even a film festival as well as an annual music festival that Peter Buck of REM started. Todos Santos is an easy day trip from Cabo, but with several family-friendly boutique hotels in town, it's a great idea to stay for a couple of days and partake in the slower pace of life here.
(MORE: Riviera Maya's Best Attractions for Families with Kids)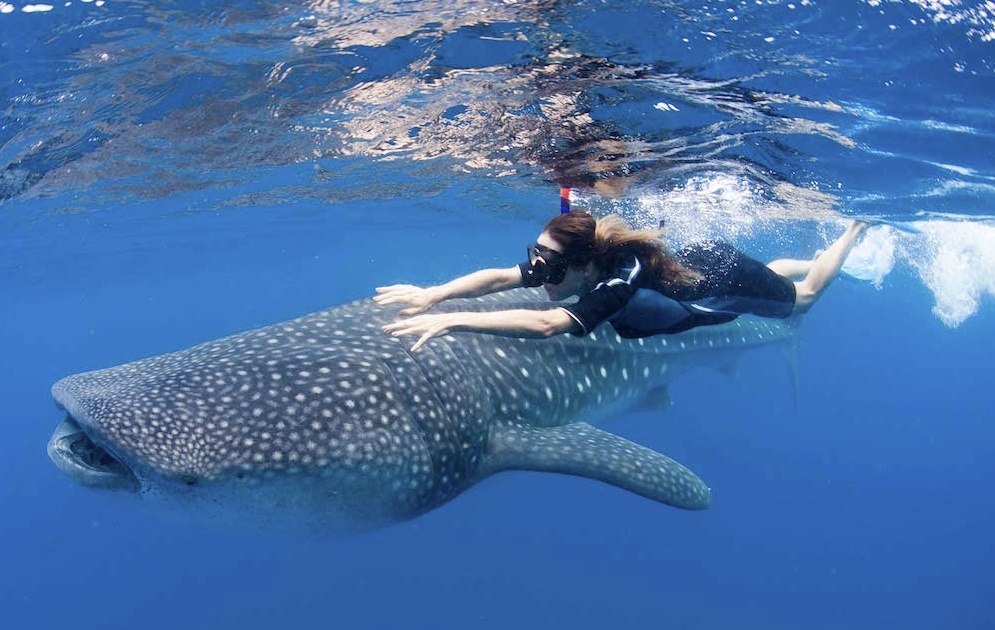 Swim with whale sharks in Cabo. (Courtesy EcoColor Tours Mexico)
Swimming with Whale Sharks. Keep a safe distance, of course, as you wouldn't want to harm these gentle giants; but swimming with whale sharks—so long as it's done ethically and with respect to the animals and their habitat—may be one of the most unforgettable experiences you and your kids will ever have. With the Sea of Cortez being a known whale shark enclave, it's easy to do so. Simply hire a trusted tour operator, one that respects all marine wildlife, to take you out on a boat. They'll even provide the necessary equipment so you won't have to. The experience just might teach the kids a valuable lesson in marine wildlife conservation and give you the perfect photo opportunities to share with families and friends back home.
Michelle Rae Uy contributed this to MiniTime. She is a travel writer based in Los Angeles and MiniTime's Head of Content, who spends her free time on adventures and film photography.