Snagging an affordable cruise
By Suzanne Rowan Kelleher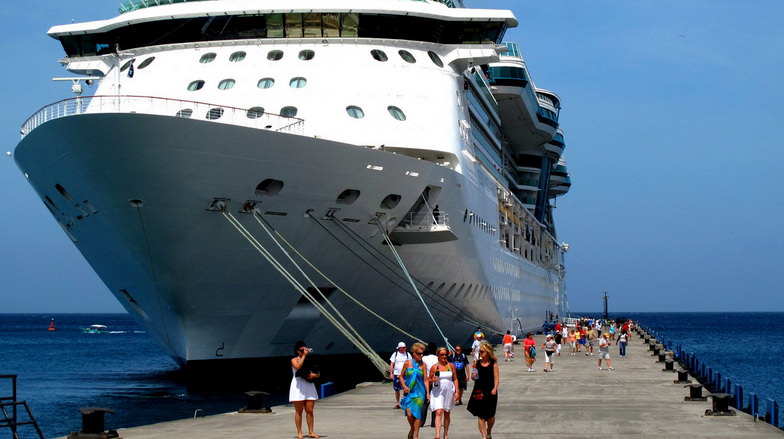 Cruise Ship Day ( shaggyshoo)
In the cruise industry, early January through mid-February is known as "wave season" because it's the heaviest cruise booking period of the year. It's also when cruise lines and agents have traditionally floated some of the most attractive promotions, so look sharp.
Before you reach for your credit card, it pays to learn the basics about how cruise pricing works. Cruises are like all-inclusive resorts. Your cabin and all of your meals are included in the price, as are most of the activities your family will enjoy. But how prices are determined depend on many factors, including how far ahead you book, which cruise line you choose, your level of stateroom, the ship's itinerary, and the port of departure. Figure that each child will cost an additional 50% to 70% of the adult price.
Still, it's a rather well-known truism in travel that nothing is ever completely free or all-inclusive. The bad news is that you'll receive a bill at the end of the cruise. How many zeros are on it will depend on how smart you are about dodging those pesky hidden costs of cruising.
Book early. And we mean as far in advance as possible. According to a 2011 state of the industry report by Cruise Line International Association, the official industry organization, the average booking window is from five to seven months ahead. Yet the early bird gets the juiciest worm. Cruise lines offer some of their deepest discounts—sometimes including free airfare and two-for-one tickets—more than a year ahead of departures. Booking this early is particularly important for larger families, because the most spacious staterooms, family rooms, interconnecting rooms, and suites sell out first.
Don't worry about a better deal popping up five months from now. If prices fall later, most cruise operators will match their latest pricing offer as long as you haven't made your final payment (usually some 90 days before departure). The catch: You have to ask for it.
Cruise off-peak. Unsurprisingly, the most expensive—and the most crowded—time to go on a family cruise is during a school holiday. For cruises to the Caribbean, Mexico, and the Bahamas, you'll pay premium during the February and Easter school breaks. If you want Alaska, summer is the priciest time to go. You can save a bundle, and enjoy a less crowded ship, if you're willing to let your kids miss even a few days of class time.
One of the most affordable times to cruise is in the autumn, after the kids return to school. Look for rock-bottom rates, free room upgrades, and/or discounted airfares for post-September sailings. Think about extending one of long weekends (Columbus Day, Veteran's Day, or a couple of parent-teacher conference half days) into a week away for a cruise, and you'll see significant savings.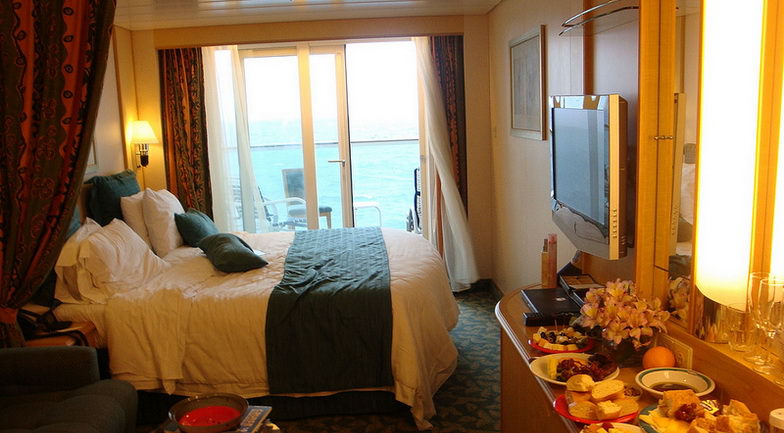 Inside Cruise Ship ( The Daring Librarian)
Choose the right stateroom. The most expensive staterooms tend to be oceanview suites on upper decks. The least pricey are inside staterooms in inconvenient or noisy locations on lower decks.
For families, space is definitely an issue, and many families opt for a balcony or two interconnecting rooms. This is especially important with little kids who go to bed before you do, because a balcony can double as an extra room where you can hang out and enjoy moonlit nights while the kids sleep inside. Families with high-school kids sometimes save money by booking an oceanview stateroom plus an interior stateroom across the hall for the teens.
(MORE: Find the perfect family cruise destination.)
Before you book, take time to get to know the ship's layout. Many cruise lines post the deck plans of their ships on their websites. One of our favorite resources, Cruise Deckplans, delivers detailed floorplans, color-coded stateroom categories, and descriptions of in-cabin amenities for every ship on major cruise lines. Often there are a small number of inside cabins that are nearly as large as an oceanview stateroom. If you book early enough, you can nab one and get more space for less cash.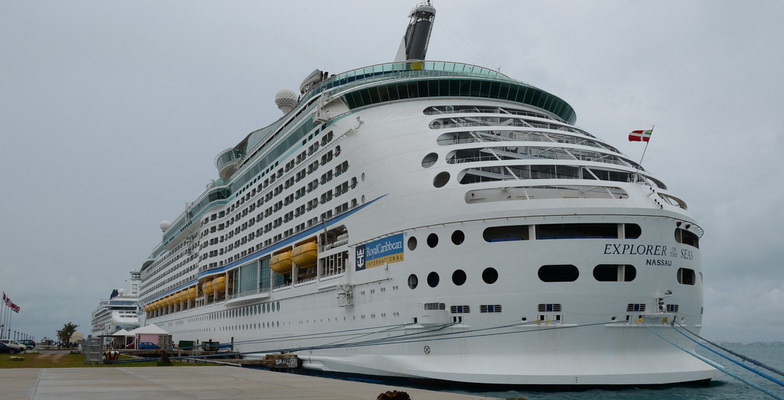 Cruise Ship (slgckgc)
Book excursions independently. It's unbelievably easy to blow your vacation wad when the ship is in port. Your cruise line will offer an array of shore excursions, but probably not at bargain rates. The easiest way to beat down your off-ship costs is to look outside the ship's program. Check out independent tour operators that offer similar, but lower-priced, excursions in your ports of call. For example, ShoreTrips offers a huge array of options from 400 local tour operators on 22 Caribbean islands. Another company, Port Promotions, offers off-ship excursions in Alaska, Hawaii, the Caribbean, and Europe.