Nicaragua with the kids
By Michelle Rae Uy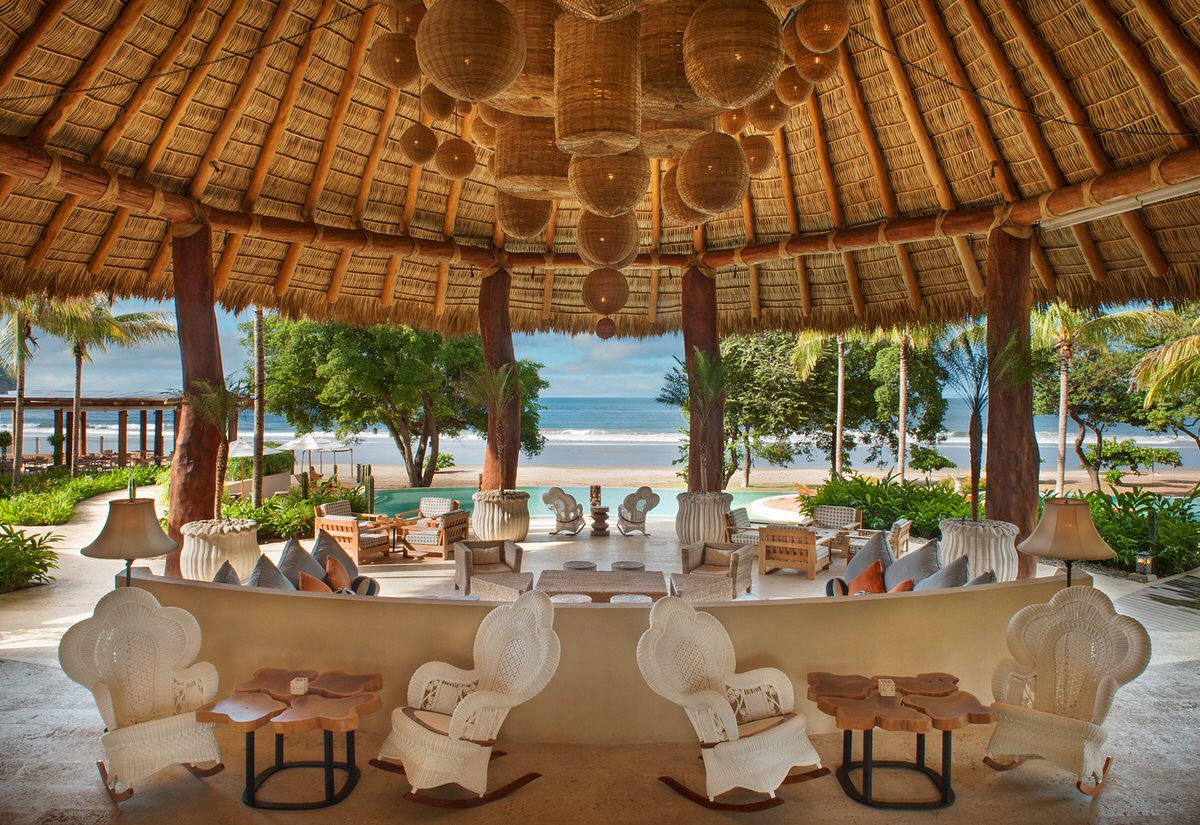 Mukul Beach, Golf & Spa (Courtesy Mukul Resort)
Lush, unspoiled lands interrupted only by old Spanish cities and idyllic resorts – this pretty much sums up the Land of Lakes and Volcanoes. Underrated Nicaragua, nestled between the powerful Pacific and the serene Caribbean, is where seasoned travelers in the know go while the rest are still looking to touristy Mexico and the crowded Bahamas. For many families with kids who favor warm, tropical destinations, Nicaragua is still very much off the beaten path, but it need not be. Equipped with amazing kid-friendly attractions and family-approved hotels and resorts, it deserves an add to the top of your family's bucket list.
Here are six family-friendly accommodations in Nicaragua so breathtakingly beautiful you'll never want to leave.
(MORE: Costa Rica's Most Beautiful Resorts for Families)
Mukul Beach, Golf & Spa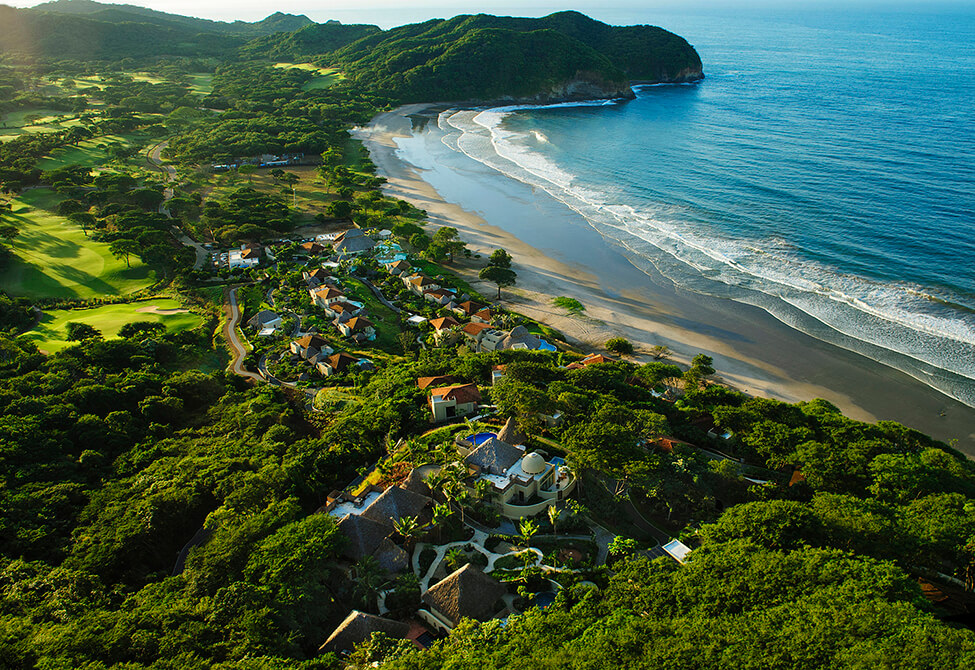 The blue-green waters, breaking waves and towering coastal cliffs of the Emerald coast border its Pacific side while rolling lushness envelope it in dark shades of green from the east. The enchanting Mukul Beach, Golf & Spa is undeniably, dare we say, a paradise. An ocean view suite, luxurious yet family-friendly, opens to a private pool and comes with its own private staff, so you wouldn't have to leave your little piece of heaven. But should a day of exploration be necessary – and believe us, it is – complimentary bicycles, a kids' club, local excursions and surfing lessons are at your disposal.
Rancho Santana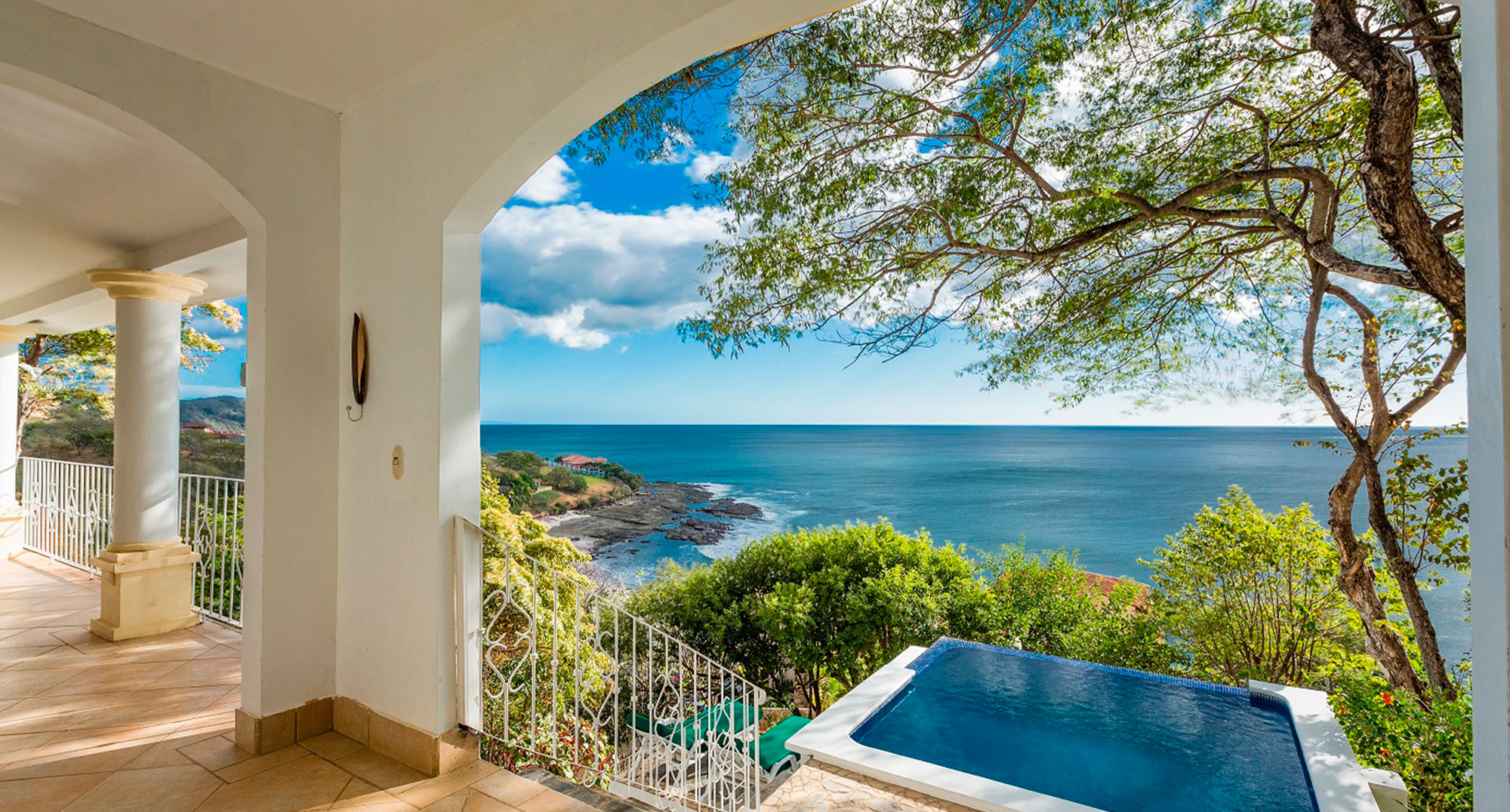 Rancho Santana (Courtesy Rancho Santana)
Less than 20 miles away in the north, stretched lazily along the Pacific coast, is the equally stunning Rancho Santana, legendary for its five unforgettable beaches. Set atop cliffs or right on the beach, an assortment of hacienda-type accommodations dressed in eco-friendly trimmings and adorned with custom furnishings welcome guests with subdued splendor and, more importantly for families with kids, the comforts of home. The newly opened Inn at Rancho Santana is great for couples and small families while 3 to 6-bedroom ocean-view homes bathe large and multi-gen families in beach luxury that includes a private pool.
Tribal Hotel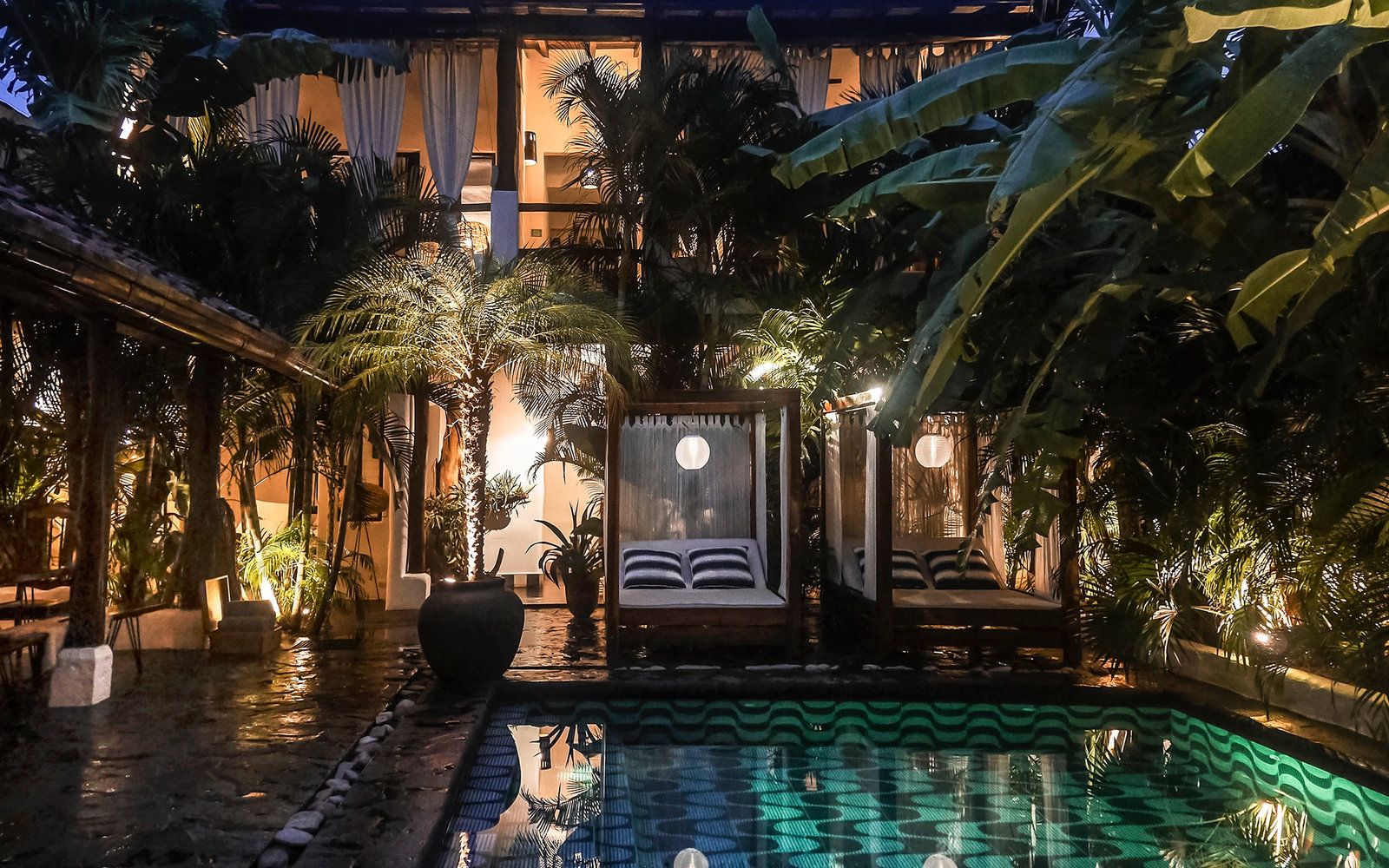 Tribal Hotel (Photo: Travel + Leisure)
Set in the heart of the old Spanish city of Granada, named the first European city in mainland America, the small but luxurious Tribal Hotel is a stylish hideaway for hip families with teens in tow. The boutique hotel's unassuming front façade barely hints at the tropical oasis it keeps inside, where palm trees hide a whimsical pool, and rooms and suites – each boasting a private balcony that lights up with romanticism at night – are vibrantly furnished with local handmade pieces. While the hotel only allows guests 14 years and older, it certainly has all the right elements that will appeal to the millennials in the family, including complimentary daily breakfast on their very own terrace.
Totoco Ecolodge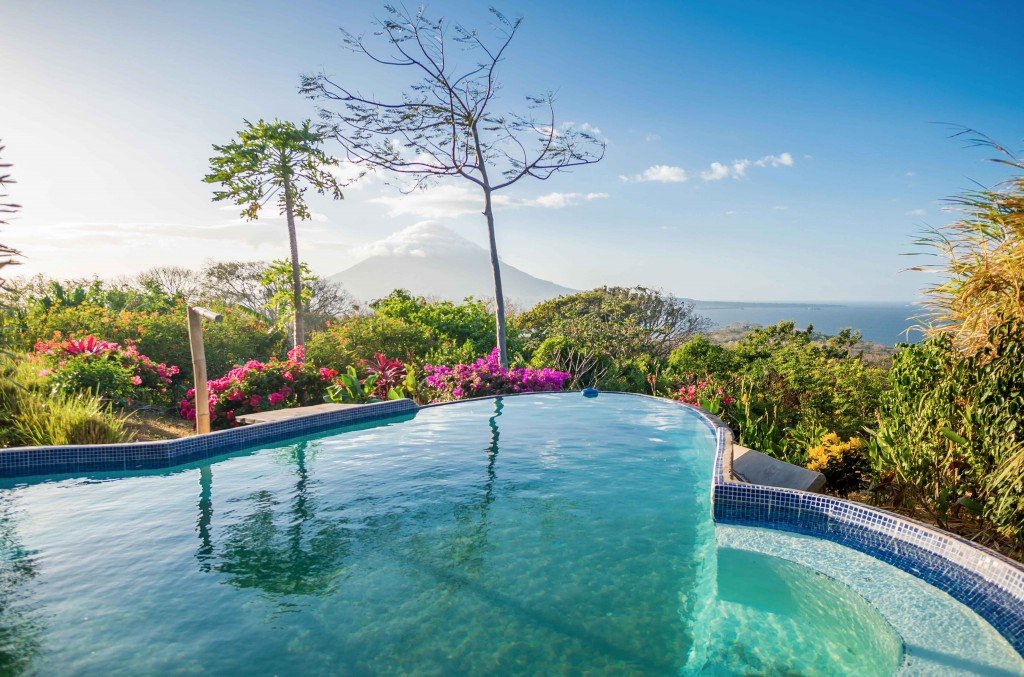 Totoco Eco-lodge (Courtesy Totoco Eco-lodge)
Ecotourism is quite big in Nicaragua, and many resorts and hotels are taking the lead, including Totoco Hotel, an ecolodge on the island of Ometepe that has its own organic farm, uses solar-powered energy and boasts a swimming pool that comes with a gorgeous view to boot. At its bar and restaurant, both local and international dishes are served, and all over the property, nestled at 200 meters elevation, proofs of sustainability and conservation efforts are evident. Eight lodges, all constructed with natural materials, are set in beautiful gardens and feature four-poster beds, hammocks and a hot shower. Meal packages may also be included.
Aqua Wellness Resort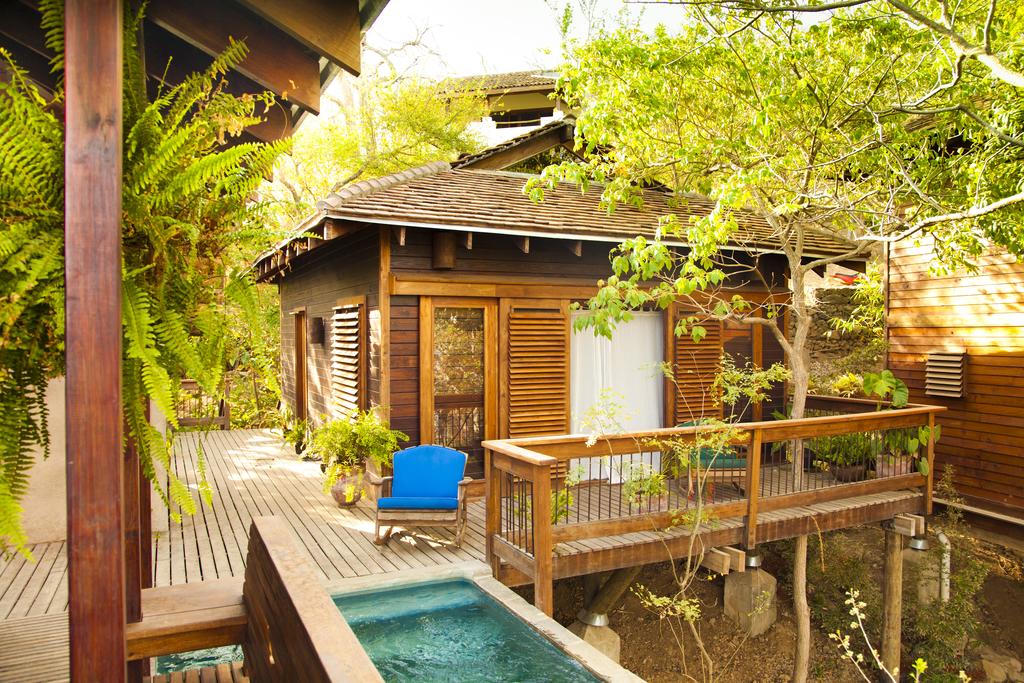 Live among the trees. Stay in a luxurious tree house at the Aqua Wellness Resort, designed to be completely family-friendly and to promote a healthy lifestyle in a natural setting. Nestled in the tranquil, deep aqua cove of La Redonda, the resort sets the stage for an adventurous vacation for outdoorsy families, with activities such as snorkeling, kayaking, paddle boarding and deep sea fishing. The Tree Houses themselves are adventurous enough, interconnected by lava-stone pathways and wooden bridges that meander through the forest where howler monkeys are often seen swinging from branch to branch.
(MORE: Five Sun-Drenched Caribbean Islands to Visit This Winter)
Pelican Eyes Resort & Spa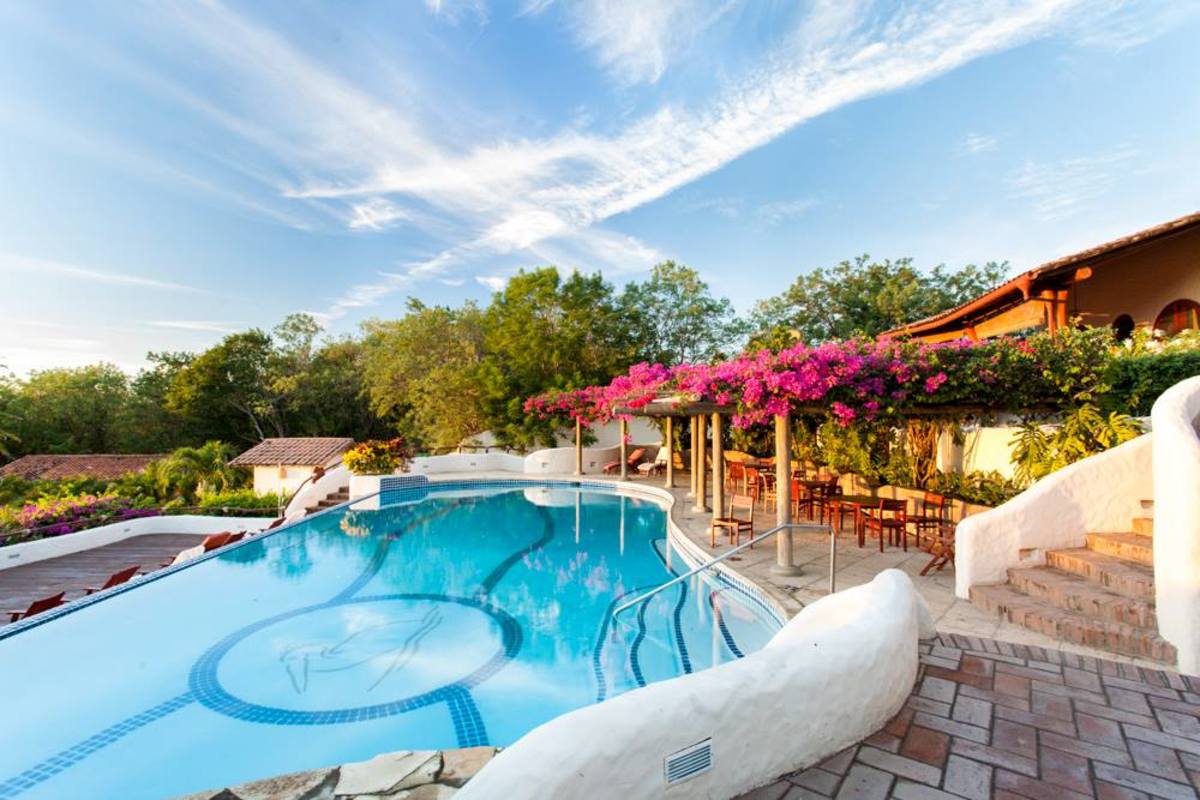 Pelican Eyes Hotel and Resort (Courtesy Pelican Eyes Hotel and Resort)
The coastal town of San Juan del Sur is home to Pelican Eyes Resort & Spa, a charming resort that craftily blends adobe-style and Cycladic architectures whilst presenting guests with glorious, panoramic views. Inside each of its 62 guest accommodations, colorful home accents perfectly complement the bright adobe walls and Mahogany-colored trimmings – simple and rustic yet mind-bogglingly elegant. Outside, infinity pools look out to the town and bay below, so you're always in for an inspiring swim. Best of all for families, the little ones stay free while the bigger ones stay at a discounted rate. What more could you ask for?
Michelle Rae Uy contributed this to MiniTime. She is a travel writer based in Los Angeles and MiniTime's Head of Content, who spends her free time on adventures and film photography.