Alaska with Kids
By Erin Kirkland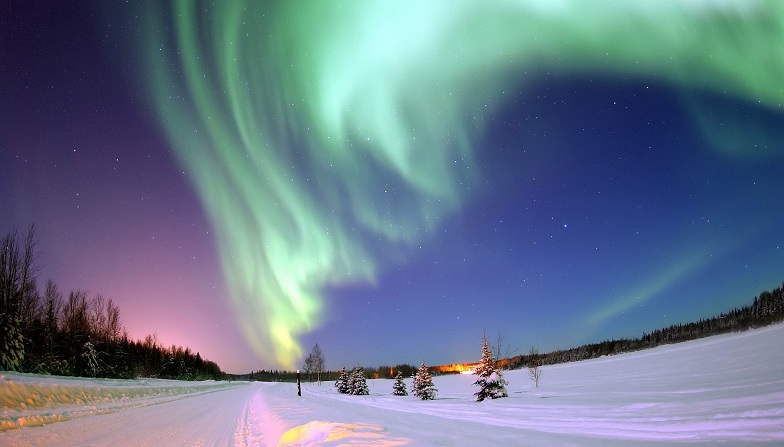 Wikimedia: Creative Commons
You've heard of storm chasing. Up in Alaska, they have aurora chasing. That means hunting for the best views of the mystical aurora borealis, also known as the northern lights.
Though the phenomenon takes its name after the Roman goddess of dawn (Aurora) and the Greek word for the north wind (Borealis), the term is actually a misnomer. It's the solar wind—not the north wind—that stirs up auroral storms. The aurora borealis happens when the earth's atmosphere comes in contact with particles from the sun, which are guided toward the earth's magnetic poles. Depending upon a storm's strength, activity can range from a greenish glow in the sky to whipping, whirling ribbons of neon scarlet and yellow that appear to dance off the horizon.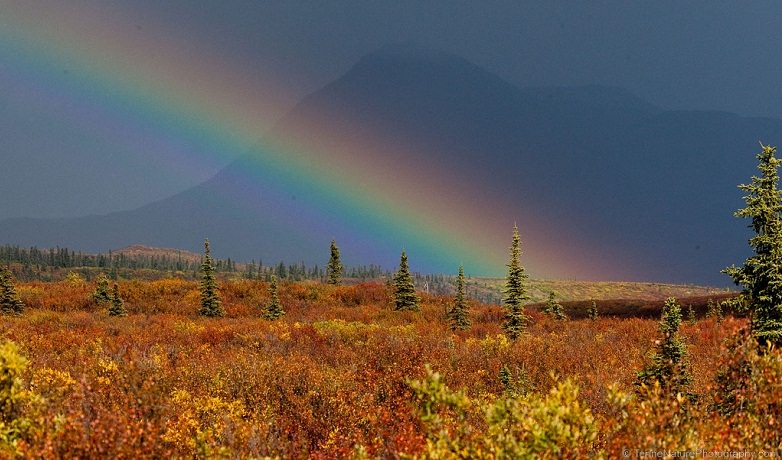 Tenne Nature Photography
For families that live in the Lower 48, the most fantastic natural light show on earth is worth a trip north. Here are five tips for experiencing Alaska's aurora borealis with kids:
Aim for mid-winter. The optimal viewing season runs from October and March, thought the lights start showing up as soon as Alaska's daylight fades in early autumn. Experts predict that the 11-year solar cycle is due to peak during the winters of 2013 and 2014, promising more frequent and more spectacular displays.
Get out of the city. Artificial light has a dampening effect. From Alaska's largest city of Anchorage, you might see occasional glimmers of green, but to truly appreciate the breathtaking beauty of the aurora borealis, you need to get away from light pollution and head into the countryside.
Tenne Nature Photography
Some family-friendly resorts are particularly popular with aurora chasers. Located 60 miles northeast of Fairbanks, Chena Hot Springs Resort bundles recreation and relaxation with opportunities for viewing the aurora. This backwoods resort is extremely popular with Asian tourists, who believe the lights offer spiritual inspiration for fertility. Chena Hot Springs also rates high among Alaskans, who flock there to soak in the three mineral pools. Kids will love the on-site ice museum, local reindeer herd, and dog-sledding at nearby Chena Kennels.
(MORE: Browse kid-friendly hotels near Fairbanks, Alaska.)
Find a family-friendly guide. Salmon Berry Tours offer northern lights-viewing packages out of Anchorage, driving guests two hours north to the tiny community of Talkeetna. The tour begins with soup and hot cocoa, and ends with a snowshoe trek to nearby Talkeetna River for a look into the heavens.
Ronn Murray, father of two and a professional photographer, guides trips for 1st Alaska Outdoor School in Fairbanks, offering a variety of options for aurora viewing suitable for the entire family, including an intense photo tour that particularly appeals to 'tweens and teens.
Check the forecast. As you might expect, viewing is best on a clear night at a time when solar activity is high. The University of Alaska Fairbanks Geophysical Institute's Aurora Forecast page is full of handy information and they've even got a smartphone app.
Bring the right gear. Alaskan winters, especially in Interior Alaska, can bring temperatures down to -40 F, so you need to pack appropriate clothing and footwear for the whole family. Non-cotton layers are a must; fleece, wool, and down insulating materials work best to trap warm inner air, then top it all off with a weather-proof outer layer. Boots should be rated to -25 F, and mittens are better than gloves. Note that ears, cheeks, and noses are extremely prone to frostbite, so bring masks, neck gaiters or heavy scarves to protect faces. Some tour companies and resorts will provide outerwear for guests; ask when making reservations.
(MORE: View a family trip plan: 11 days in Alaska.)
Erin Kirkland of AKontheGo.com contributed this to www.Minitime.com.