Family vacation in Ecuador is unlike any other.
By Kristi Marcelle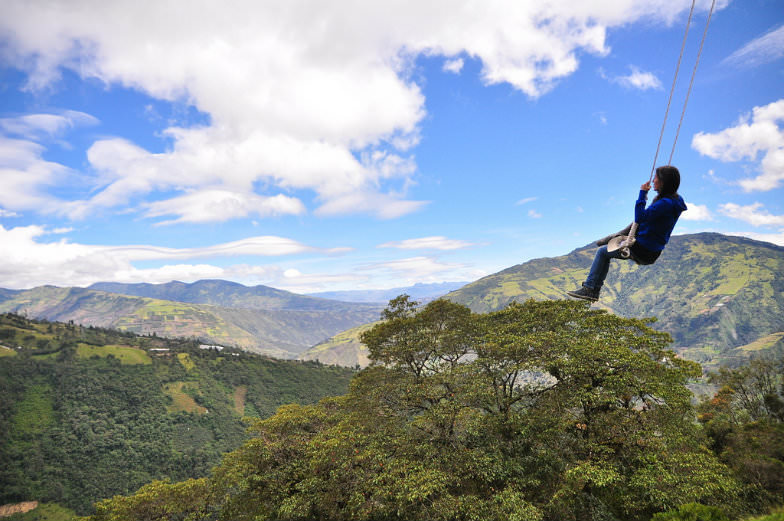 Swing at the End of the World in Ecuador (Flickr: Rinaldo Wurglitsch)
Are you dreaming of a vacation that's educational, culturally unique and full of adventure? Consider Ecuador. The Galapagos Islands put this small South American country on the tourist map, but that's only a fraction of what it has to offer families. A wealth of natural diversity and a rich indigenous history create opportunities for active and cultural adventures making Ecuador a good choice to experience Latin American culture.
1.Compact Size. Roughly the size of Colorado, Ecuador's small size makes it easy to get from one place to the next by car or an internal flight. While driving is not advised for tourists, there's a well-developed network of private drivers that work with hotels and tour operators to provide transportation for tourists beyond the major cities.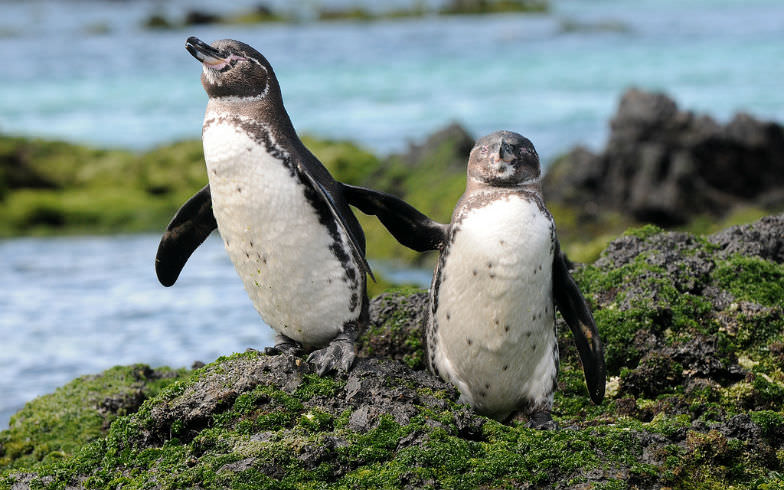 Penguins on Galapagos Island (Flickr: zpics)
2.The Galapagos Islands. Active conservation, strict government regulations and a 600-mile distance from the mainland have so far managed to keep the Galapagos Islands safe from their own popularity. There are very few places where people can be part of evolution like in the Galapagos Islands. The animals are so plentiful and unafraid that visitors will trip over sea lions and giant tortoises if they're not careful. Both cruise and land options with small boat excursions are available.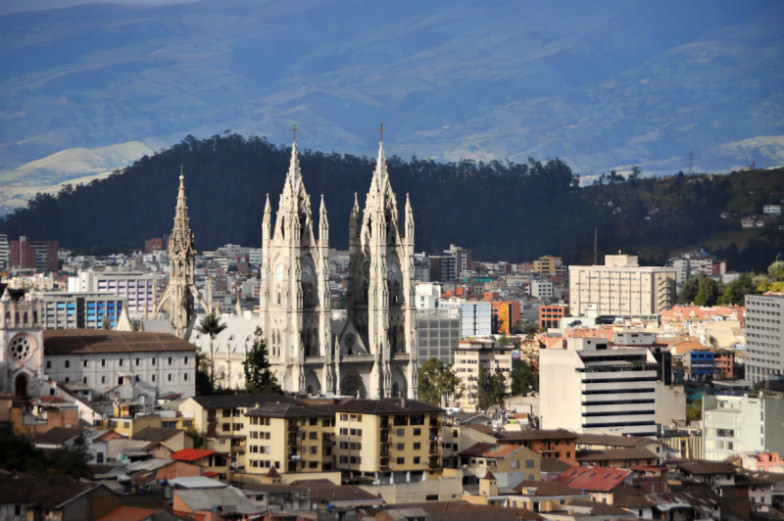 The colonial city of Quito (Flickr: Rinaldo Wurglitsch)
3. Quito and Cuenca Colonial Cities. The historical centers of Quito and Cuenca, both UNESCO World Heritage sites, are the country's best examples of its colonial history. Cathedrals and traditional Spanish architecture are found along cobble-stoned streets that are lined with shops, hotels and restaurants. For Galapagos travelers, Quito, the capital of Ecuador, is a worthwhile two or three-night cultural complement to the educational experience of the Galapagos. For those with more time, Cuenca lies almost 300 miles to the South and is a favorite expat destination for its beauty and tranquility.
4. Otavalo and the Ecuadorian Highlands. Two hours north of Quito, the Panamerican Highway winds its way through the Avenue of Volcanoes to the town of Otavalo, famous for its weavers and indigenous market. Four hundred year old haciendas-turned-boutique-hotels give visitors the opportunity to experience a piece of colonial life or have a scenic lunch. Hiking and biking abound on mountain paths and around lakes, and shoppers can have their pick of made-in-Ecuador leather goods, blankets, sweaters and pan flutes in the small towns nearby.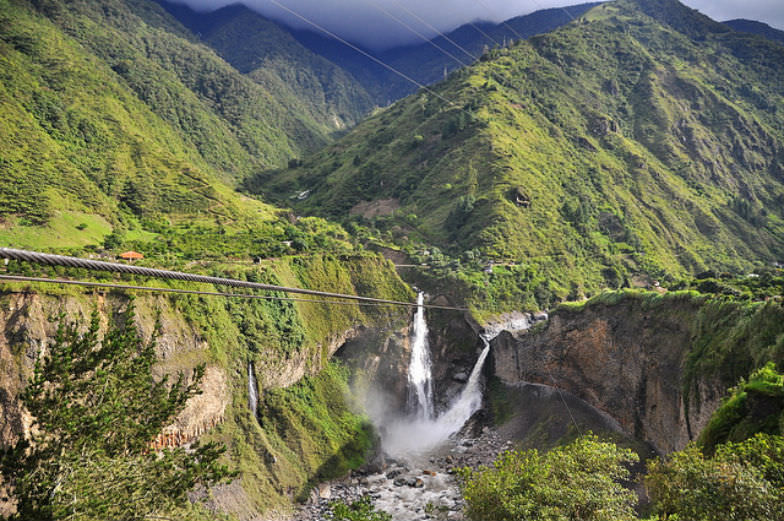 Baños, Ecuador (Flickr: Rinaldo Wurglitsch)
5. Baños. The word baños means baths in Spanish and while there are thermal baths in the town, adventure is the main reason tourists come to Baños. Kayaking, rafting, bungee jumping and biking the famous "waterfall route" where bikers tackle the mountainous roads, stopping along the way to hike down to waterfalls via mountain steps, and hanging foot bridge are the main draws. The active Tungurahua volcano is seen smoking in the distance on some days. The adventure level of activities in Baños is better suited for tweens and teens.
(MORE: Set Sail: 5 Summer Cruises for Non-Cruisers)
6.The Rainforest. Baños is often called the "Gateway to the Amazon" because the waterfall route road leads directly to Puyo, the jumping off point for trips farther into the jungle. Visitors short on time can take a day trip from Baños, or with a few more days and a reputable tour operator like Tropic Journeys in Nature, stay at an eco-lodge and spend time with the Huaorani indigenous group while learning rainforest survival techniques.
Kristi Marcelle, a San Francisco Bay Area freelance writer, contributed this to MiniTime. She is a freelance travel writer and family vacation consultant.