Holidays with kids
By James Holland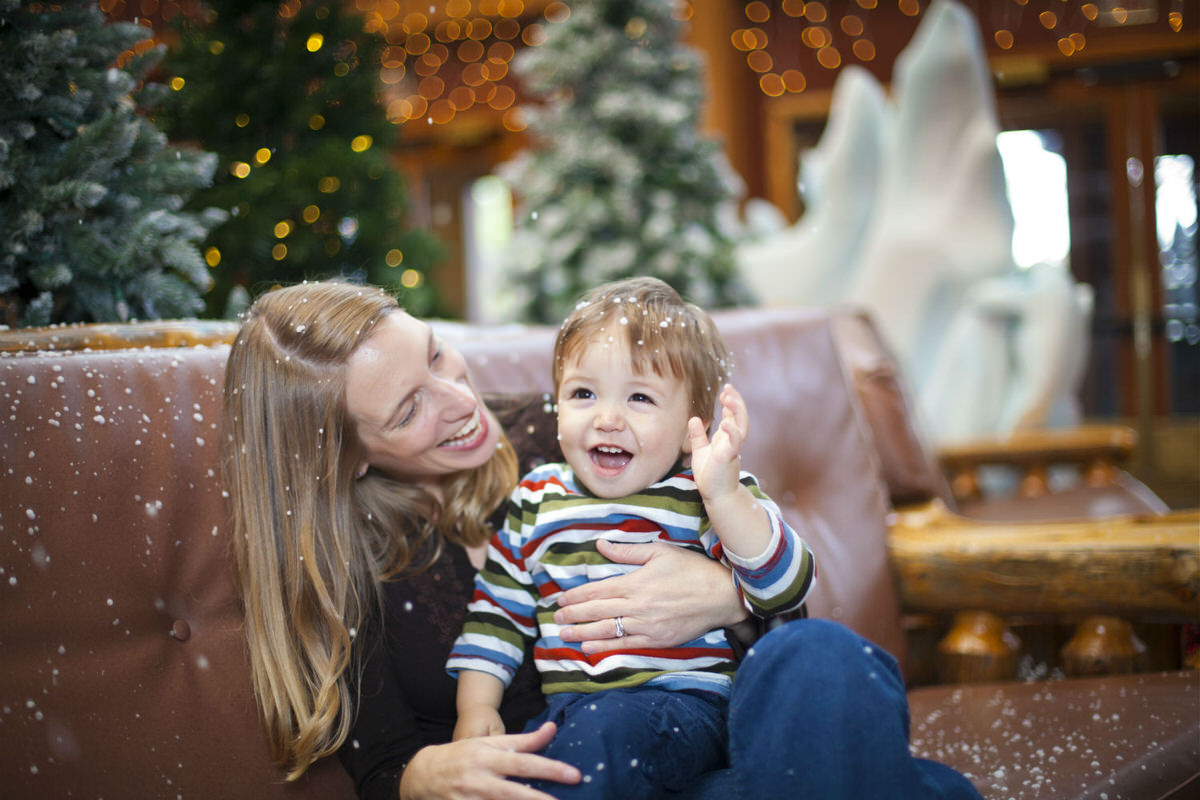 Snowland at the Great Wolf Lodge (Credit Great Wolf Lodge Garden Grove)
There's nothing like time off from school and cooler weather to inspire holiday cheer. And though we all have our favorite ways of celebrating, the Great Wolf Lodge in Southern California is giving families everywhere one more.
Already an emerging fixture among the family-friendly attractions in California, they're joining in the holiday spirit by rolling out special Thanksgiving treats, Snowland attractions and New Year's Eve parties.
Visit the Great Wolf Lodge Southern California this year to experience their first ever holiday season and experience what's so unique about this hotel and amusement park. You'll want to take in the usual… Get drenched in Fort Mackenzie or ride the Howlin' Tornado, and after taking in the Northern Lights Arcade or a day of MagiQuest, make sure to take advantage of these particular holiday attractions.
(MORE: 6 Cool (but a Little Weird) Thanksgiving Getaways)
Thanksgiving Dinner at the Great Wolf Lodge SoCal
If you happen to be in the area for Thanksgiving, their buffet restaurant Loose Moose offers a fantastic way to celebrate. At $39.99 per adult and 12.99 for children, 4-12 years old, families can enjoy everything from the traditional turkey and gravy, ham, stuffing, mashed potatoes, mac and cheese, and of course, pumpkin pie.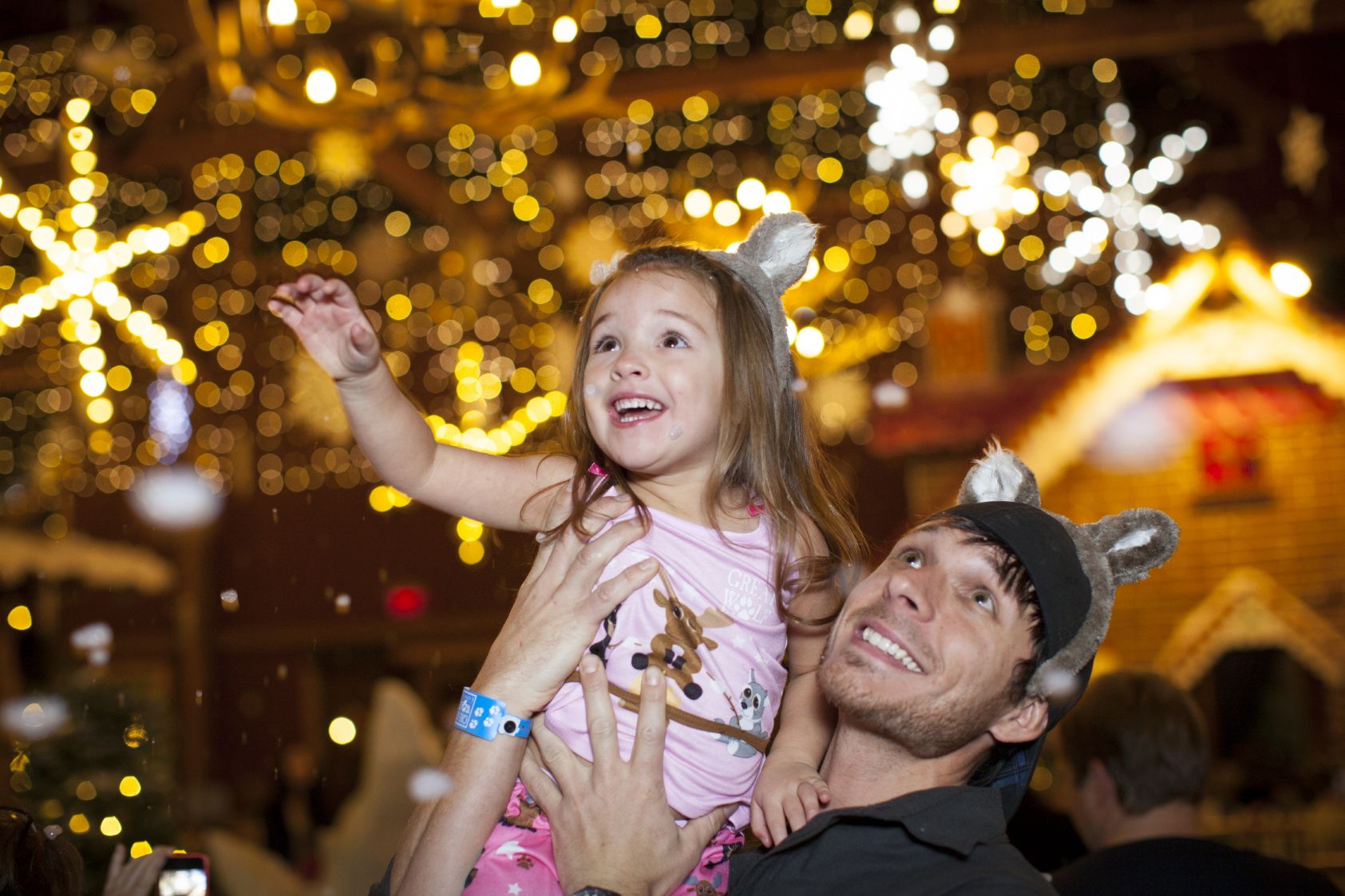 Celebrate Christmas with the whole family at GWL SoCal (Credit Great Wolf Lodge Garden Grove)
On November 26th, the Saturday after Thanksgiving, Great Wolf Lodge will roll out Snowland, transforming the hotel into a winter wonderland. At 5 pm, characters Wiley and Violet enter the lobby in style and herald the arrival of Santa. From then until New Year, guests will be greeted with regular indoor snow showers, decorative garlands and Christmas trees everywhere. Giant snowflakes greeting new guests from the ceiling will also make an appearance.
There are also quite a few exciting activities on offer for the holidays. This includes a Polar Wolf Walk where guests can learn about animals of the North Pole (and make their own origami wolf), cookie decorating, and pictures with Santa.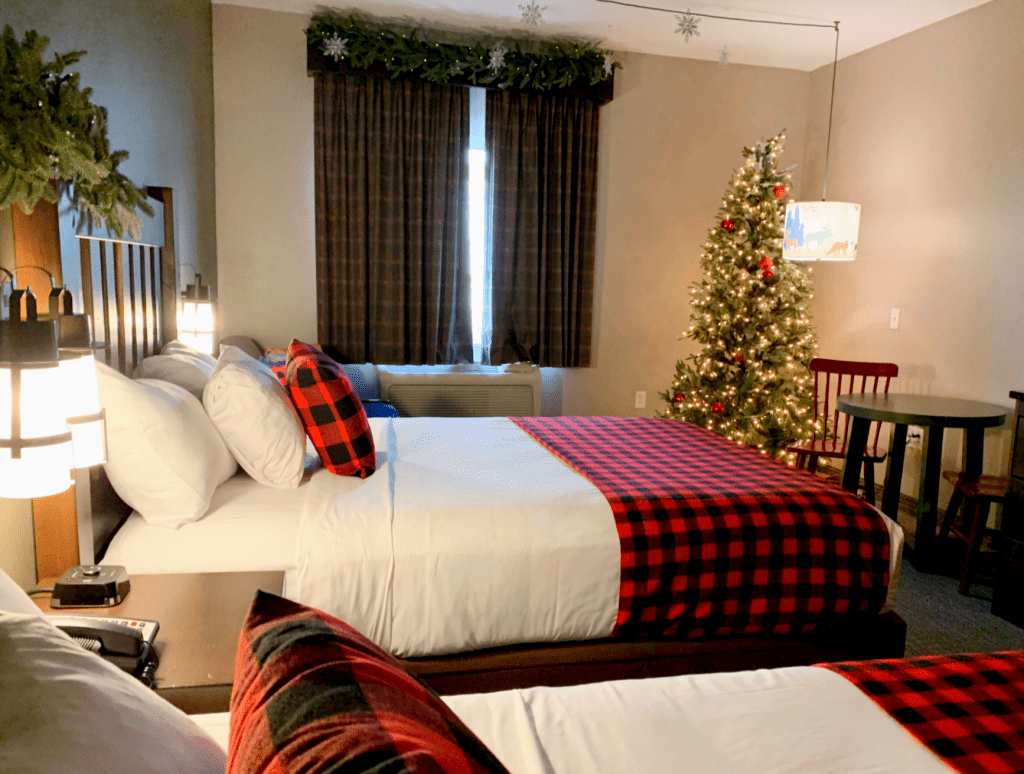 A Snowland Suite is a wonderful holiday home away from home (Credit Great Wolf Lodge Garden Grove)
Around this time, Great Wolf Lodge will also offer incredibly festive Snowland Suites to incoming guests where they transform 10 suites into the ideal holiday stays. A Snowland Suite will include 2 queens and a sleeper sofa—perfect for a family of five—as well as hanging snowflakes, its very own white Christmas tree and garlands over the beds, creating a living holiday wonderland you can sleep in. These limited suites come for just an extra $50 a night. And to make it extra kid-friendly, they include a milk and cookie delivery just before bedtime by Wiley the Wolf, as well as Snowland books as a takeaway.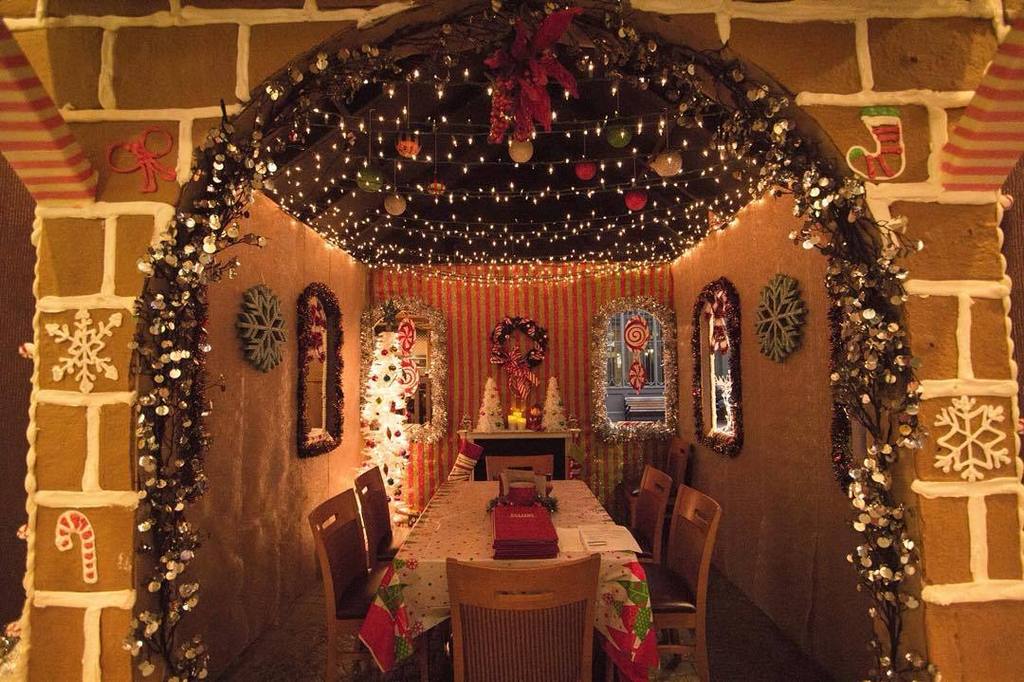 Share a Christmas dinner inside a life sized gingerbread house. (Credit Great Wolf Lodge Garden Grove)
If you have the opportunity to visit starting November 26th, you might have the chance to book a table inside the life-sized Gingerbread House. The former Howl-o-Ween house, one of the first Halloween fixtures you'll notice entering the lobby, is transformed into a real Gingerbread House. It will function as an extension of the buffet restaurant Loose Moose where you can get all of their great offerings including some seasonal ones. Mr. and Mrs. Gingerbread will welcome all to this intimate and festive setting that fits 10 and is perfect for family gatherings. You'll need to book in advance to take advantage of this special attraction and it comes at an extra ten dollars per person. In the spirit of the holidays, the extra charge is donated to the Orange County chapter of the Ronald McDonald charity. And keep in mind, even if you're not a guest of the hotel, you can still book the Gingerbread House for a special dinner out. Reservations for both the Gingerbread House and the Snowland Suites can be made at greatwolf.com/Snowland.
(MORE: Best Christmas Celebrations Around the World)
If families decide to take a trip to this "amusement park you can sleep in" near the end of the Snowland festivities, New Year's Eve offers a final opportunity to experience the holiday magic. The hungry ones will not only have access to seasonal options at The Loose Moose—where the buffet will be as exciting as Thanksgiving with a few appropriate changes. Great Wolf Lodge will also be the place to party. They will offer a fantastic New York-themed New Year's party called Snowball in the ballroom filled with fun activities throughout the evening. Snowball will include a balloon drop that will be sure to start the year on a high point. And for those with young kids who can't make it to midnight, Great Wolf Lodge will also offer an early party with the same great activities.
James Holland of Another Spur on the Road contributed this to MiniTime.