Winter vacation with kids
By Holly Rosen Fink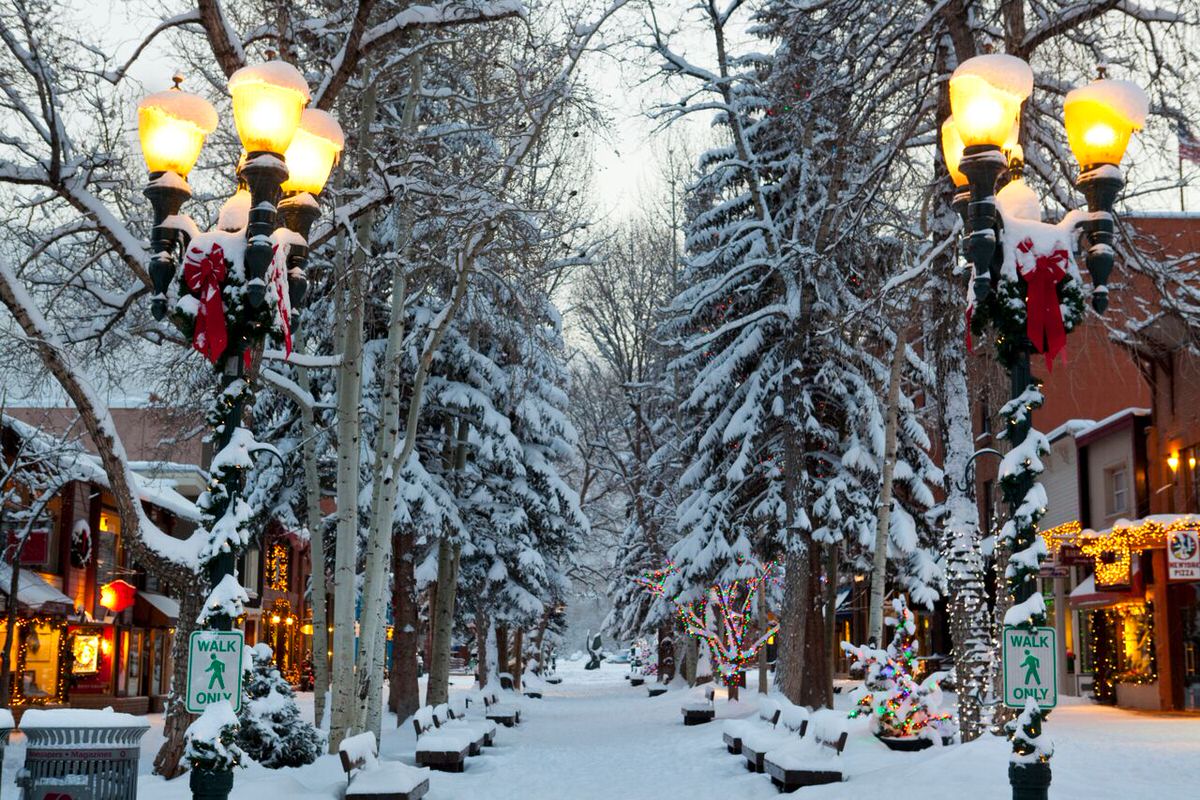 Aspen, Colorado (Courtesy Visit Aspen)
If you're wondering where to travel with the kids this winter, there are several factors to consider when picking the right destination. For example, if you are on a budget or want to avoid crowds, you might want to think outside the box and consider less popular winter destinations. By doing so, you'll not only save money and time, but you'll also unlock a few travel treasures that are sure to create special family memories.
We've put together a list of five popular winter destinations to avoid and where you should go instead, along with reasons for each. If you're looking for peace of mind while choosing destinations with the kids in tow, this is the list for you.
(MORE: America's Best Towns for the Holidays)
Aspen, Colorado
If you're interested in a budget ski vacation, you might want to scratch Aspen off of your list. Known as the ski resort that attracts celebrities, you have to have money to keep up. Flights, ski resorts, restaurants, hotels are all pretty expensive, as is getting to the resorts from the airport in Denver. And while the bulk of the resorts are family-friendly and provide adequate slopes, there will be unavoidable lines.
Affordable Alternative: Mont Tremblant, Canada
Mont Tremblant is an easy two-hour drive from Montreal in the Laurentian Mountains. It's a more affordable, family-friendly winter destination where you and your kids can ski on more than 94 runs and some 600 skiable acres. You may experience lift lines on busy days, but on average crowds are lighter than Aspen. You can also rent a nice sized chalet or condo with a hot tub, eat smoked meat and poutine and send your kids to ski or snowboard lessons, all at more reasonable prices. Wintertime also brings opportunities to go ice-skating at Chapelle St. Bernard or walk around the pedestrian village along cobblestone streets. Stay at Fairmont Tremblant, the only ski-in/ski-out resort, offering easy access to skiing, where kids aged five and under eat free from the children's menu.
Miami, Florida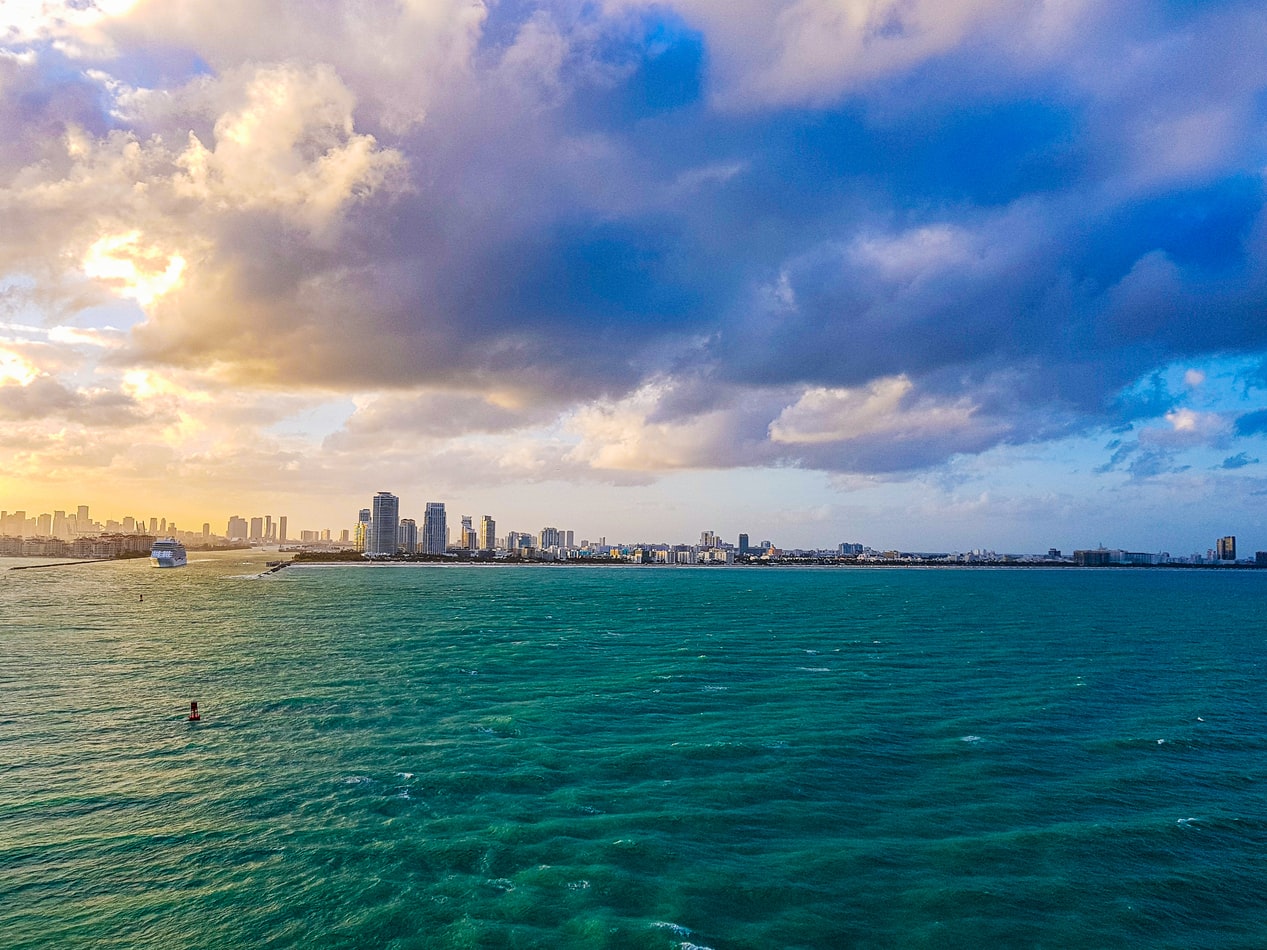 Miami, Florida (Photo: Ahmet Demiroğlu)
Miami is one of the most popular American travel destinations particularly during the wintertime when the rest of the country is going through a cold spell. And there's no denying its appeal — from its warm temperatures to a slate of kid-friendly activities and beyond. However, the city is not a cheap vacation, with hotels and restaurants catering to tourists. You also may experience crowded beaches and long waits in restaurants.
Less Crowded Alternative: Kauai, Hawaii
For most kids, going to Kauai is like leaving the country – it's much more exotic than a trip to Miami, and certainly much further, making winter vacation a good time to go when the kids are out of school. It's also an extremely family-friendly choice that offers so much to its visitors in the wintertime. There are hotel options in all budgets, from inexpensive to deluxe, and its outdoor opportunities are beautiful beyond description – from hiking to biking to snorkeling and spending a day on the beach. You will also find shorter waits than Miami. The budget-friendly Kauai Beach Resort's amenities include complimentary shuttle service to the airport, an on-site restaurant with an affordable menu, three pools connected by an island with a waterslide, a spa, hula lessons, a garden and a warm staff.
Riviera Maya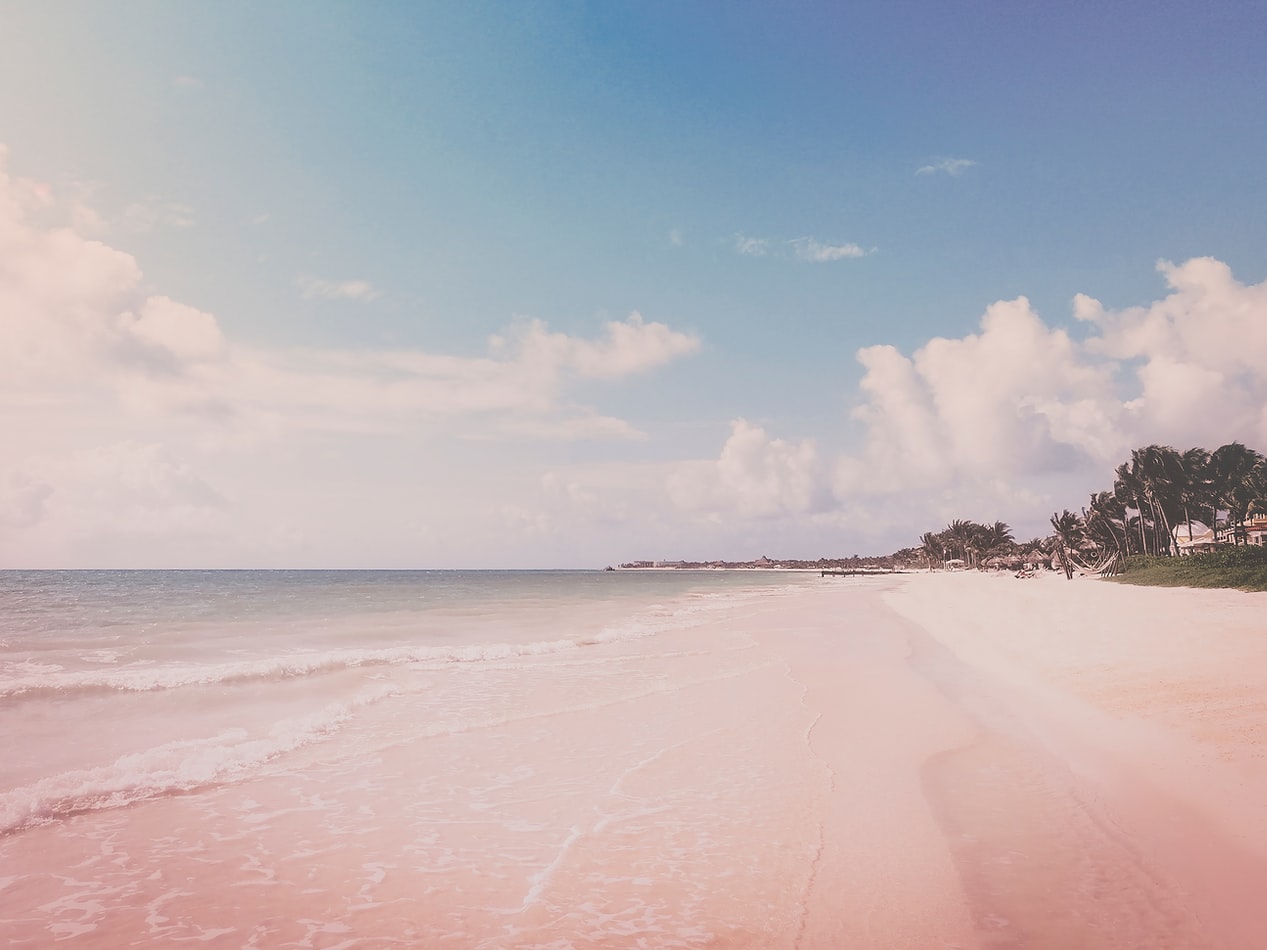 Riviera Maya (Photo: Tania Fernandez)
There's no question that the Riviera Maya is beautiful in the wintertime with its beautiful beaches, ancient Mayan ruins and the world's second largest coral reef. But why go during peak season when prices and crowds are at a sky high and you can get better deals on everything from food to lodging to flights at other times of the year? Riviera Maya, as well as Cancun, is a default option for many families, but it's now become over-saturated as a destination.
Unspoiled Alternative: Costa Rica
Costa Rica is only starting to emerge as a family-friendly destination and it has so much to offer kids – from volcanoes to butterfly farms to rainforests to beaches. As a bonus, parents will love the adventure as much as the kids, and more unspoiled, less crowded attractions than Riviera Maya. Lapa Rios is a luxury, sustainable eco lodge in a lowland tropical rainforest that offers sixteen bungalows with great views and gives kids a chance to swim under a waterfall, hike in a rainforest and eat delicious Costa Rican cuisine.
New York City, New York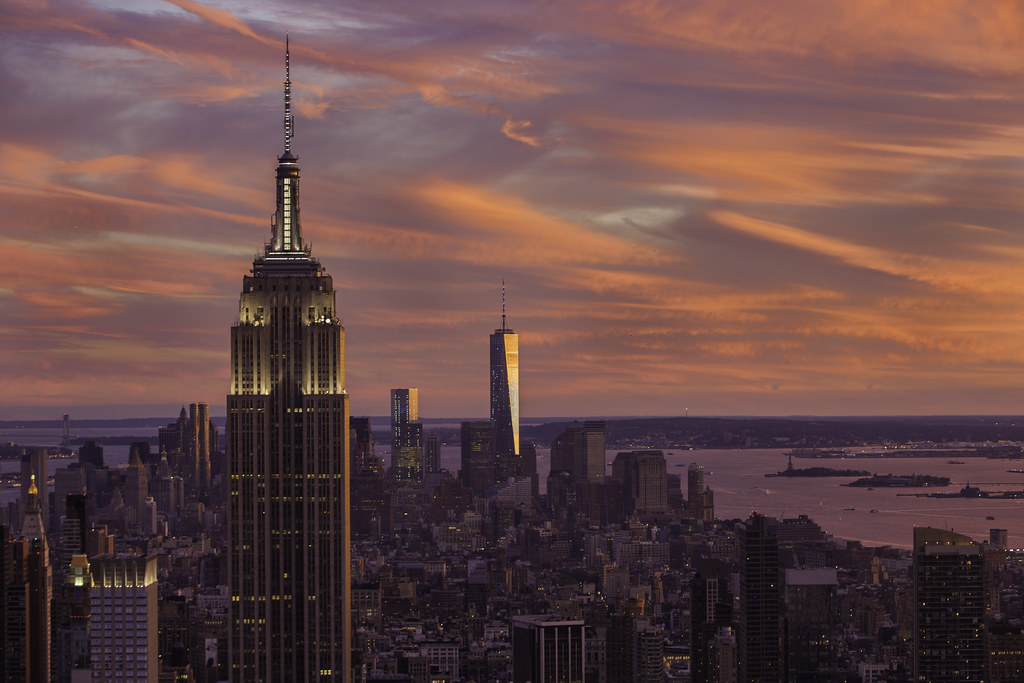 New York City (Flickr: Anthony Quintano)
New York City is freezing in the wintertime and also very touristy and crowded. People flock from around the world to see the city light up for the holidays, shop, see Broadway shows and eat. While there is no denying its allure, you will be paying more for airline tickets, hotel stays and Broadway shows than any other time of the year. You will also have to pack up a lot of warm clothing for the family and have worries you would rather not have while on vacation – like the kids getting sick or a chance of snow shutting the city down.
Warmer Alternative: San Francisco, California
There are a lot of reasons to love San Francisco in the wintertime. First and foremost, it's warmer than New York City and is a good escape from the East Coast's cold weather. It also offers a lot for kids to enjoy – from climbing the hilly streets to riding cable cars to wandering around the Fisherman's Wharf to the Presidio to Haight Ashbury. In the winter, the city buzzes with holiday spirit with cultural displays, musical and dramatic performances, and arts and crafts fairs that kids will love – from holiday ice-skating at Embarcadero Center to the tree lighting ceremony at Pier 39 to the Great Dickens Holiday Fair. At the Argonaut Hotel in Fisherman's Wharf, the rooms are nautically decorated, and offer free Wifi, pet-friendly accommodations and affordable comfort.
(MORE: Things to Do for Christmas with Kids at Disney World)
Scottsdale, Arizona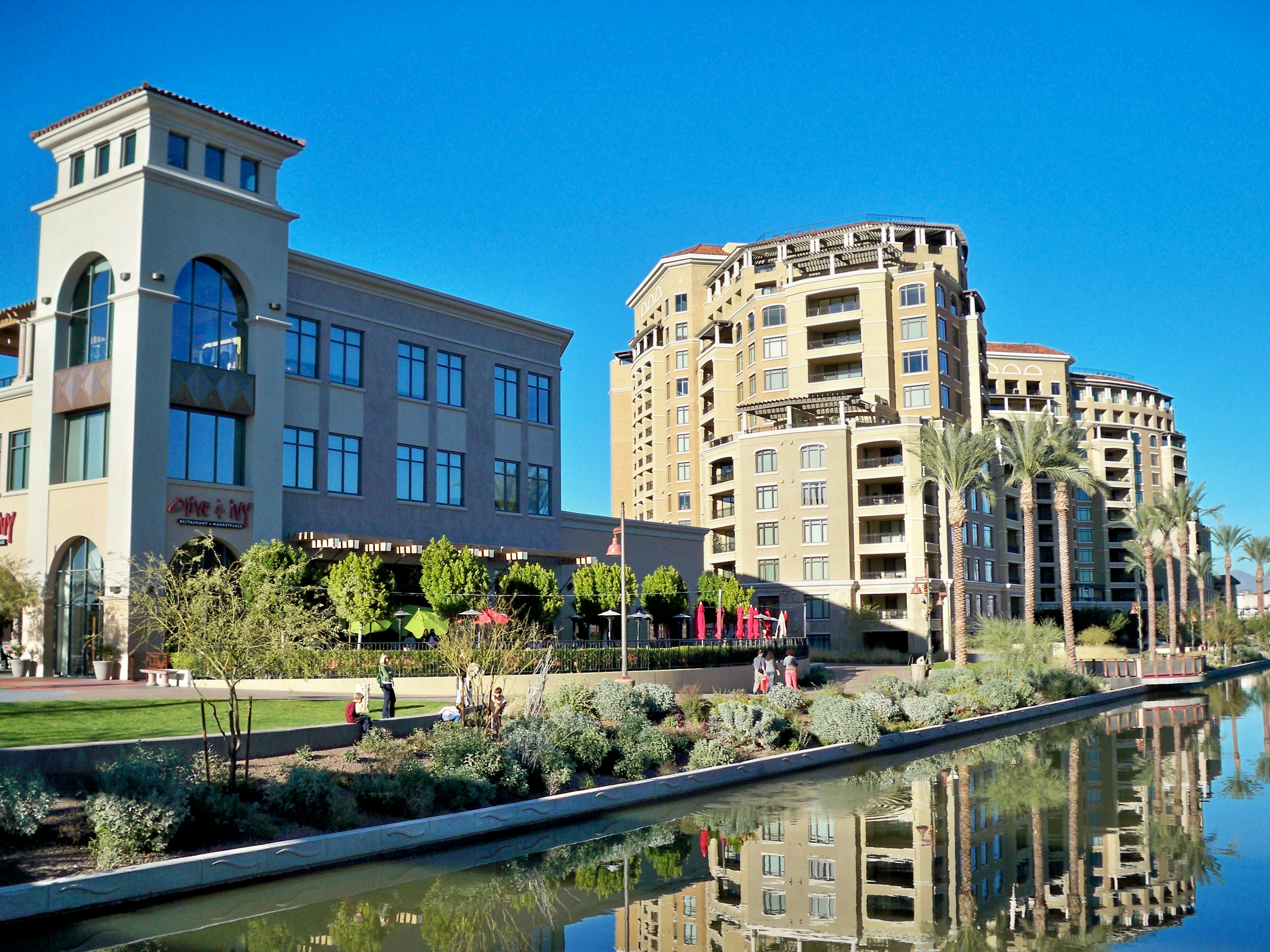 Scottsdale, Arizona (Photo: Joseph Plotz)
While Scottsdale is certainly on the warmer side in the wintertime, peak season starts in January when the area starts to get over-populated. Tourist prices also go up and hotels like the Fairmont Scottsdale Princess and the Four Seasons Scottsdale become more cost-prohibitive. If your kids are on the younger side, wait until they're a little bit older for this visit so you can go on long bike rides and long hikes.
Better Alternative: Palm Springs, California
Palm Springs is known for its year-round sunshine, stunning landscape, palm tree lined streets, cacti and starry nights, and surprisingly, it's also a real family getaway. It's an easy drive from Los Angeles and its beaches, which you won't find in the desert. Wintertime brings the Palm Springs Aerial Tramway annual Tree Lighting, the Festival of Lights Parade, Santa Fly-In at the Palm Springs Air Museum and much more for families to see and do, as well as year-round activities from art museums to jeep tours in the desert to water parks. The Omni Rancho Las Palmas Resort & Spa is a beautiful Mediterranean-style, family-friendly 4-star resort surrounded by palm trees and lush foliage. It's also the only area resort that has its own waterpark with water slides and a lazy river.
Holly Rosen Fink of The Culture Mom contributed this to MiniTime. She is the founder of Pivoting Media who blogs about her love of culture and travel.