San Francisco, California
By Jen Chapman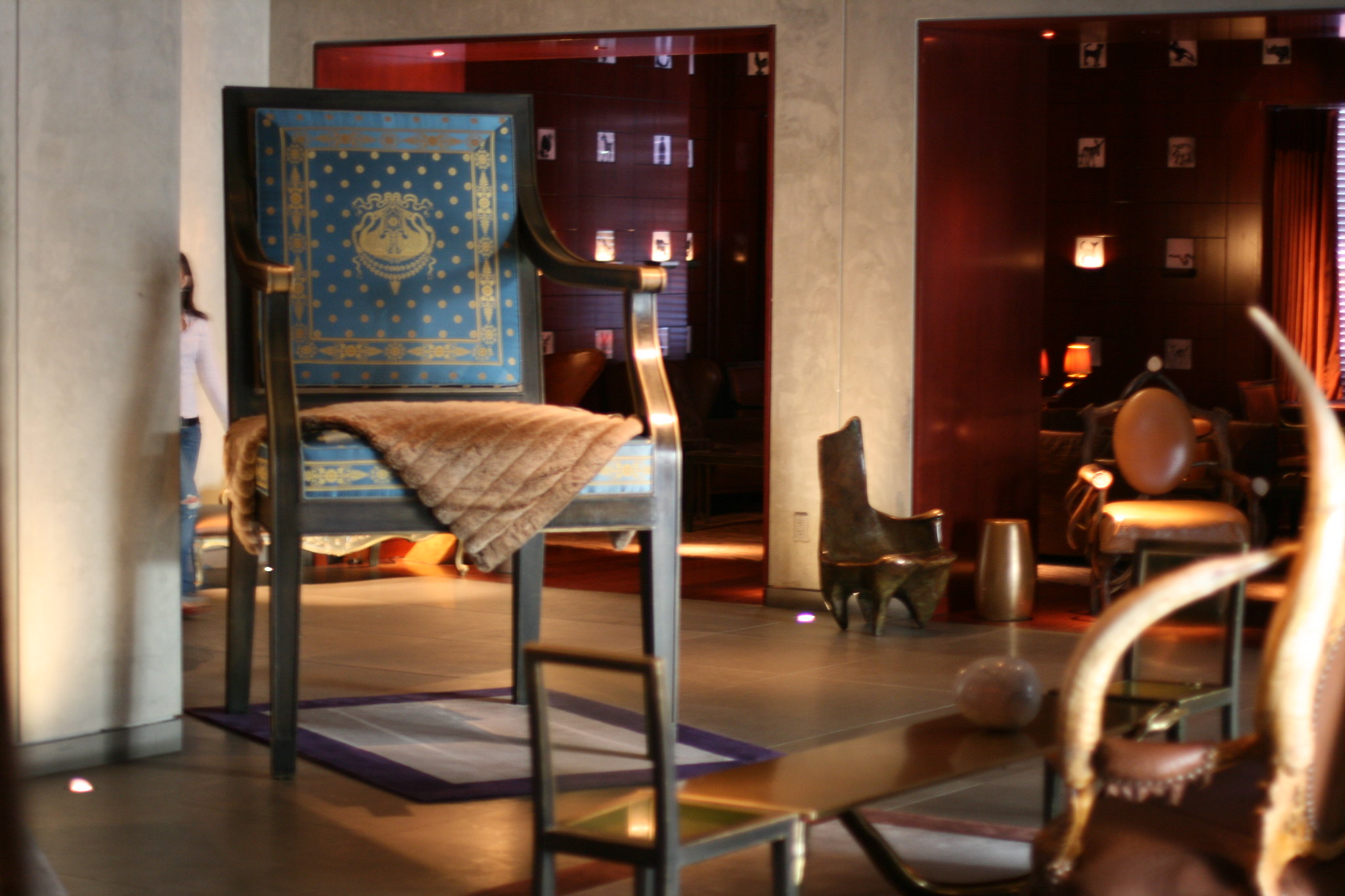 First Impressions: Utterly cool, upscale, and ultra chic. You would never guess that behind the handsome, understated beige brick facade lies one of the hippest style hotels in the country. Ian Schrager, king of such design-forward hotels as New York's Royalton and Paramount, LA's Mondrian, and Miami's Delano, renovated this classic old luxury property in 2001. Our correspondent, Jen Chapman, loved the outside-the-box sensibility of the cavernous lobby, which features groupings of whimsical objets d'art and funky pairings of surreal furnishings. ("The design and architecture is so unique that it almost feels as if you're in an art museum. It is a pleasure just walking through the lobby.") The clientele is an eclectic mix of affluent tourists, trendy couples, jetsetters, and creative types from show biz and fashion. And kids? Eh, not so much. Fortunately, the Clift's palpable hipness isn't of the tragic variety. ("I think we were the only family there during our stay. The entire staff and other guests, however, were very welcoming and took much joy in seeing young children.")
Of course, a hotel can be hospitable to families without necessarily being kid-friendly. Many families will simply feel out of place in such a grown-up hotel whose best hangout is its bar. Each evening, a hip crowd fills the stylish art-deco Redwood Room, a historic watering hole with redwood-panelled walls and a luscious interior designed by Philippe Starck.
The best reason to stay at the Clift is that it delivers a luxurious, sophisticated city hotel experience. ("We would stay here again because the service was so accommodating and the hotel was so beautiful. It's definitely a one-of-a-kind, high-end stay. We enjoyed exploring the city and then returning to a nice, upscale hotel for downtime and rest. That way we parents felt as if we were getting a vacation, too.")
Location: 495 Geary Street, in the thick of the theater and shopping district. Request a room on an upper-level floor to minimize street noise. ("The higher the better, because you'll also get some wonderful, expansive city views.")
The location makes an ideal base in the Union Square shop-til-you-drop neighborhood, which includes kid magnets like the Disney Store (400 Post St). Also within a dozen blocks are Zuem (221 4th St), a fabulous interactive children's museum, and the four-story Metreon mall (101 4th St), which has an IMAX cinema. If you want to go to the theater, head to the discount kiosk in the middle of Union Square to grab a real bargain on same-day tickets. (For more great kid-friendly things to do in the vicinity, see our Insider Guide to San Francisco.)
Getting around is a snap. The Clift is two blocks west of Powell Street, along which runs the most convenient cable car lines.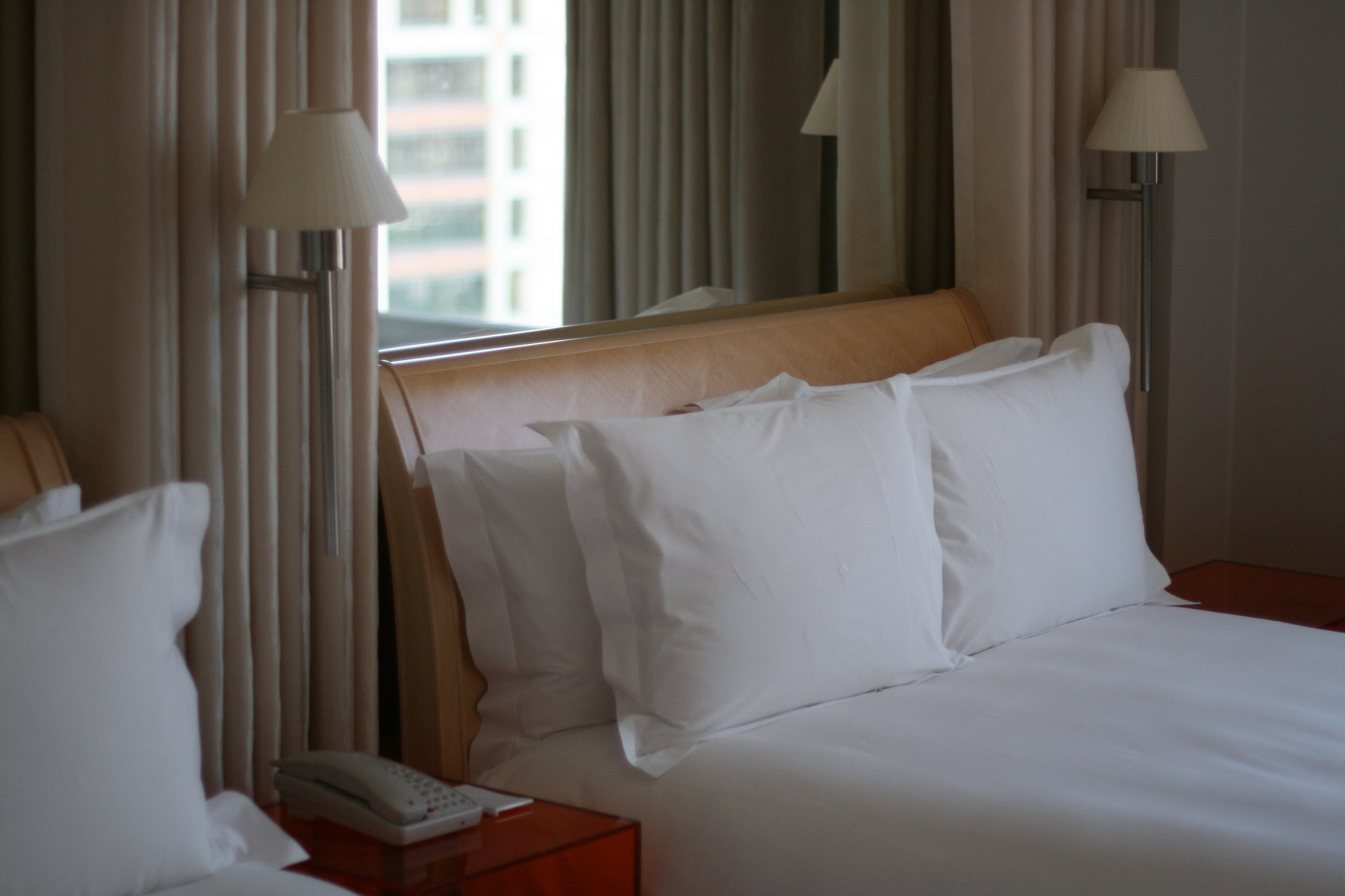 Rooms: The Clift's 363 spacious guest rooms are done up in a mod, monochrome style with a glam lavender-and-gray palette and streamlined blonde-wood furnishings. The Chapmans' deluxe room featured two queen-size sleigh beds, a desk, a hutch for the TV, a small sitting area, and very large, dramatic mirrors. ("Plenty of space for a family of four. The bathroom was rather small, but that's typical for the city. A large walk-in closet made hiding luggage easier.") Luxurious touches include exquisite linens and comfortable pillows, silk drapes, and armchairs draped with beautiful cashmere throws. The designers made use of leather, native redwood, and etched mirrored glass. ("Everything combines to make this hotel dreamy and unforgettable.") Best of all were the large floor-to-ceiling windows, which provided an incredible view of the city and the Bay Bridge.
There's no in-room fridge, but the hotel can provide one at no extra charge if given advance notice. Every room has CD and DVD players. You can rent $6-a-pop movies from the hotel video library, including about two dozen G-rated titles. Or you could save a few dollars by bringing your kids' favorites along with you.
Just For Kids: The Clift's staff delivers the kind of personalized service that makes everyone feel welcome. ("The front desk sent up a tray of chocolate chip cookies, strawberries, and milk before bedtime. A nice handwritten note was included wishing us a nice stay. Very thoughtful. The kids loved it!")
One nice surprise for families with bambinos: The hotel will set up a crib in your room for no extra charge.
Babysitting: When the hotel's website says, "Childcare services available upon request," that's code for "outside agency." Like most San Francisco hotels, The Clift neither provides a babysitting service nor will the staff make arrangements for you. The concierge can, however, recommend outside babysitting agencies that are fully licensed, bonded, and insured ($15/hr plus transportation fee and service fee). It's then up to you to contact the providers yourself.
Recreation: Guests have complimentary access to the hotel's small but state-of-the-art fitness room, complete with flatscreen TVs all around. The Clift doesn't have its own swimming pool. For a hefty $20/person, you can obtain access to the pool at ClubOne, an upscale gym located a block from the hotel.
The hotel also can arrange in-room massages and other spa treatments.
Service: You can look forward to excellent housekeeping, an efficient front desk, and a friendly concierge. Check-in is at 3pm, with check-out at an extremely civilized 1pm. ("Check-in and check-out were very prompt, and the staff was warm and helpful.") Any hiccups? ("The valet service took 35 minutes to bring us our car after we checked out. I recommend calling ahead before you check out.") Express and video check-out is available for a speedier exit. Late check-out is sometimes possible, depending on the level of occupancy.
Where to Eat: The Clift has one restaurant and one bar, but neither offers a children's menu. Moreover, the fare is aimed at an adult palate.
Asia de Cuba is open for breakfast, lunch, and dinner. The swanky and sophisticated dining room has a menu that fuses Asian and Latin tastes. ("Probably not suitable dining for younger children.")
The Redwood Room is an historic bar-cum-lounge that serves appetizers and snacks along with cocktails.
Concierge's Picks: For a kid-friendly neighborhood eatery, the Clift's concierge recommends Puccini & Pinetti (129 Ellis St.; 392-5500), a lively Italian eatery that's very child-friendly.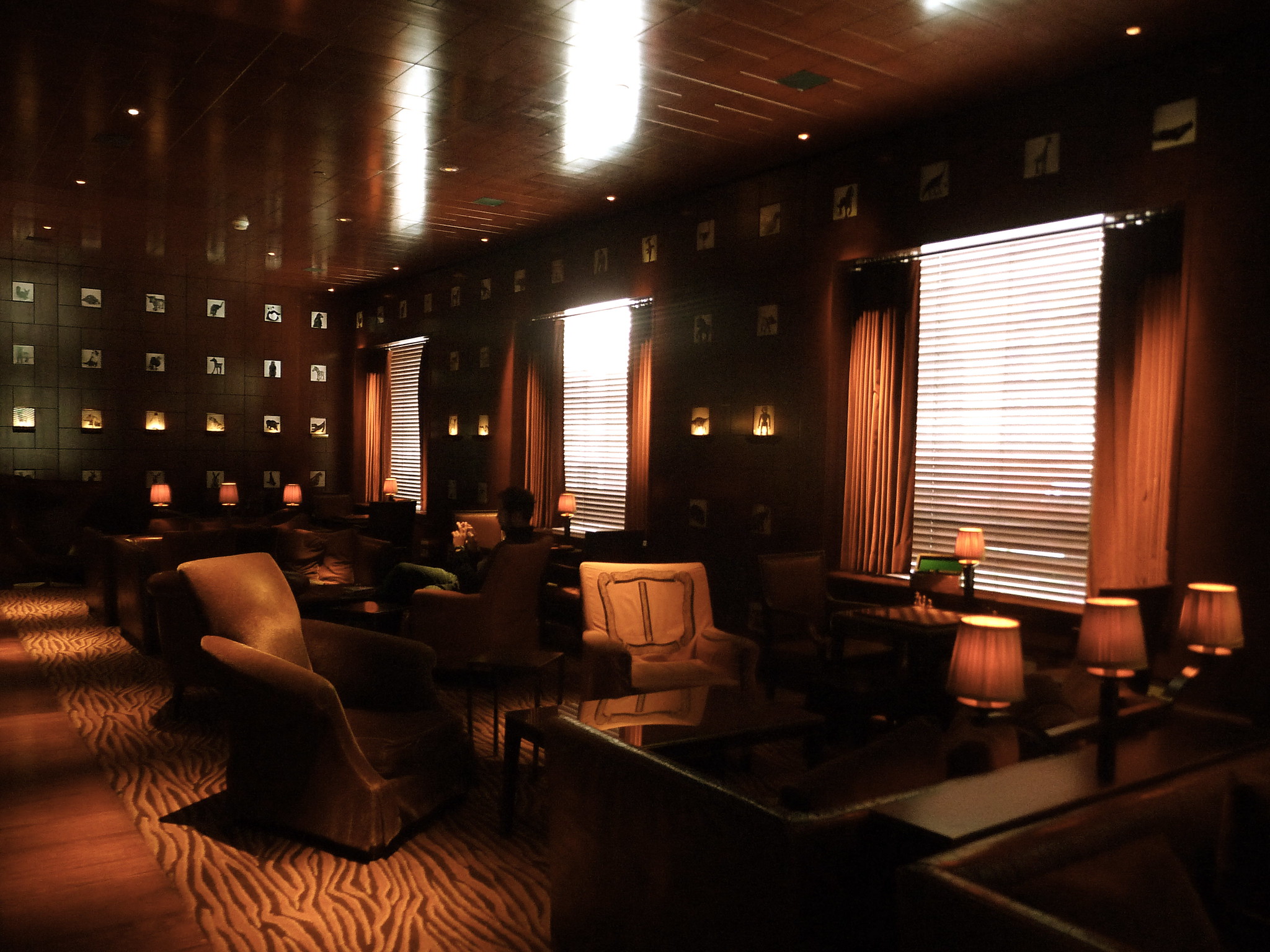 Price Tag: The Clift isn't cheap, but prices are comparable to other luxury hotels in San Francisco. For a standard room with two queen-size beds, rack rates range between $225 and $395, depending on time of year and whether you visit midweek or on a weekend.
Don't forget to check the hotel's web site for "Special Offers." At press time, we didn't spy any family promotions, but we did find a nice spring special that knocks 25% off the room rate—a minimum of $55 a night!—when you book at least two nights.
Additional Costs: San Francisco, like all major cities, comes with its share of steep parking fees and hotel taxes. Figure on paying a ballpark of $50/night in extra charges. Double that if you bring your car.
14.08% San Francisco city hotel tax.
$45/night for parking, plus additional 14.08% tax. There are less expensive public parking garages nearby.
Dining: 8.5% sales tax on meals. Tipping is discretionary.
Room service: 8.5% sales tax on meals, plus 15% automatic gratuity, plus 5% service charge, plus $3.50 delivery charge.
Insider Tips:
To minimize the street noise below, ask for a room on an upper floor.
If you will have special needs, such as a babysitter, refrigerator, or a dinner reservation at a specific restaurant, contact the concierge prior to your trip.
Watch out for all those room service surcharges.
Click to rate this post!
[Total:

0

Average:

0

]