Port St. Lucie, Florida
By Lynn Koorbusch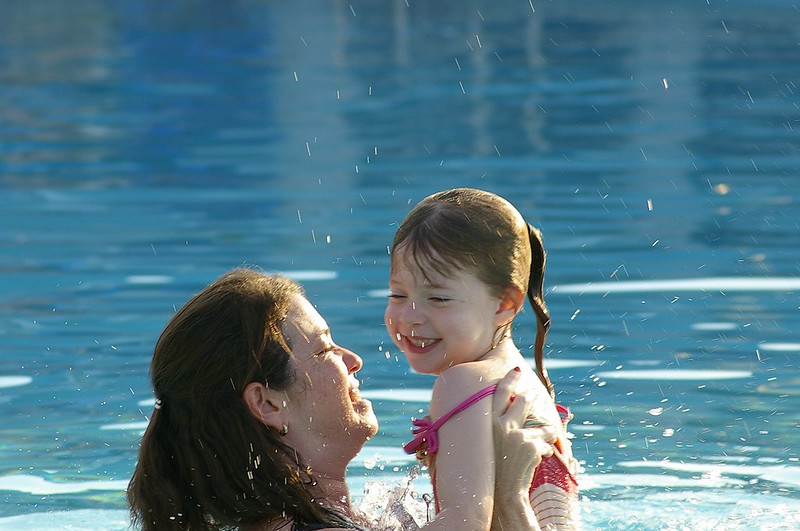 AlphaTangoBravo / Adam Baker
Why Go: Like all-inclusive resorts? The French resort chain Club Med invented the concept over a half-century ago. Today, its two US-based villages stand out as rare total all-inclusive resorts in America. For some parents, this is reason enough to choose Club Med. There's zero worry over blowing your budget with meals, snacks, activities, or even premium drinks. If your crew likes staying busy, this pricing system encourages every family member to try a raft of new activities, since even traditionally pricey add-ons, such as golf, cost a fraction of what they normally do.
Ask ten people what Club Med is all about, and you might well hear ten very different answers. Little wonder. After reinventing itself more times than Madonna, Club Med has a brand image that's all over the map. Some Club Med villages are luxurious, and some aren't. Some villages are adults-only, while some are designated for families. And among the family villages, some are better for teens while others are stronger for younger kids. Yet even with so many variables, Club Med has cultivated a distinct personality that can be traced back to its conception.
(MORE: Read reviews written by parents on hotels in Port Saint Lucie.)
In 1950, a water polo champion and former Resistance fighter named Gérard Blitz founded a holiday tent village on the Spanish island of Majorca. His vision? A Utopian destination where war-weary Europeans could escape daily pressures and rejuvenate through sports, relaxation, and nature. He called it Club Mediterranée and offered something revolutionary: One price for the whole package.
Blitz was a die-hard socialist, and those first Club Med vacations were anything but glamorous. 'Cause nothing says "anti-capitalist paradise" like US Army surplus tents and pit toilets. Beads, not cash, were used as currency to buy extra drinks at the bar. Staff members were called GOs, short for "gentils organisateurs" (anglicized to "gracious organizers") and guests were called GMs, short for "gentils membres" (or "gracious members"). The line between GOs and GMs was an egalitarian blur. The two groups socialized together, ate together, cleaned up together, swam and did calisthenics on the beach together, and bonded like happy campers. The gorgeous island location and freewheeling, mix-and-mingle formula was stupendously successful, and by the end of the 1960s there were 34 Club Med villages in Europe and far-flung destinations like Israel and French Polynesia.
In the saucy '70s, Club Med became synonymous with the sea, sex, and sun vacation. (What happened in the village, stayed in the village. Wink, nudge.) The hedonistic, back-to-nature vibe (by then upgraded to straw hut accommodations and outdoor showers) was glamorized in the French film "Les Bronzés" ("The Suntanned"), with a hit soundtrack by Serge Gainsbourg.
Fast forward to the mid-1980s. Power suits and aerobics were in, and the sexual revolution was waning. Club Med re-emphasized sports and fitness, and introduced wholesome family resorts with terrific kids' programs. Before you knew it, the only swinging was happening on the circus trapeze, a staple feature of Club Med family villages.
Today, at 56, Club Med is grown-up and sophisticated, with more than 100 villages on five continents. At the high end are truly salubrious properties, such as the newly revamped Buccaneer's Creek, on Martinique. At the bottom end, only three hut villages remain. The level of luxury at most Club Med resorts lies somewhere in between.
When our correspondent, Lynn Koorbusch, recently took her family to Club Med Sandpiper in central Florida, she encountered some of the quirkiness of Blitz's original Club Med vision. The currency beads may be gone, but the counselors—still called GOs—continue to play a crucial role in the Club Med experience. As village hosts, GOs not only help GMs integrate into the village and make the most of their vacation time, but they also run the renowned kids' programs. As a veteran of all-inclusive resorts, Koorbusch was impressed. ("The GOs were genuinely friendly and more enthusiastic and engaging than most resort counselors I've observed on other vacations.")
True to its sporty reputation, this Club Med village delivers plenty of opportunity for guests—make that GMs—to get moving. Activities include sailing, tennis, golf, archery, inline skating, volleyball, basketball, yoga, fishing, skateboarding, water polo, fitness classes and, of course, the flying trapeze.
Getting Oriented: The 37-acre Club Med Sandpiper village is located in the residential town of Port St. Lucie, an hour's drive north of Palm Beach. Folks craving a tropical sand-n-surf destination should take note: This is not a beachside resort on the Atlantic. It's situated about 5 miles inland, on the banks of the St. Lucie Waterway, a picturesque segment of Florida's extensive intracoastal waterway.
The village is comprised of about a dozen buildings that house the reception area, a gift boutique, dining facilities, a small arcade, a fitness room, a spa, a small theater, and a children's center with a large playground and kiddie pool. There's an outdoor central square, much like a village common, where kids' evening entertainment takes place. The 337 guestrooms are housed in seven low-lying buildings that follow the line of the crescent-shaped inlet. Most rooms have water views. The geographic hub of the resort is the main pool area. There are five swimming pools in all, 19 tennis courts, an 18-hole golf course and 9-hole mini golf, four flying trapezes and a trampoline, a 6-target archery range, basketball courts, and a skateboarding halfpipe. On the water's edge, there's a small beach with a dock.
Guests can book a shuttle service between Club Med and Palm Beach International Airport. The one-way fare is $100 for four to six people. This is a good choice if you have a lot of bulky luggage such as golf bags. Alternatively, you can rent a car for the airport-to-resort trip. There's no car rental desk at Club Med, but Hertz has a drop-off location in Stuart, 15 minutes away.
Getting Around: You won't need a car once you arrive at Club Med. Everything is on-site and leaving the resort would diminish the value of the all-inclusive rate.
For an additional cost, Sandpiper does offer excursions to many of Florida's most popular attractions, including the Kennedy Space Center, Palm Beach, and Orlando's theme parks. Most of these excursions require one- to two-hour drives.
We Are Family: For parents with younger children, Club Med Sandpiper offers an active, fun-filled vacation with a mix of time together and time apart. The kids have a great time in the children's program, and parents get a much-needed break. ("Club Med really delivers here.")
Sandpiper is one of the few Club Med villages to offer GO-run programs for children under 2. There is a teen program, but it's much less of a focus than the clubs for 10 and unders. It's unsurprising, then, that Koorbusch observed a predominance of small fries. ("Since the program is stronger for younger kids, there were naturally more little kids than big kids. Consequently, older children have fewer peers to hang out with.")
Indeed, Club Med goes out of its way to cater to the youngest GMs. There are complimentary strollers, baby bathtubs, sterilizers, bottle warmers, potties, stools, and childproofing kits at your disposal. The restaurants have "privacy corners" for nursing mothers, plus an ample supply of microwaves, blenders, bottle warmers, high chairs, and booster seats. The gift boutique stocks diapers, wipes, baby lotion, and other essentials.
The children's center is a large, one-story building with many rooms to accommodate different age groups. It's well-lit, spotless, painted in cheerful, bright colors, and well-stocked with clean, age-appropriate toys. The outdoor playground—a terrific space filled with climbing gyms, toy trains, playhouses, and slides—is fenced and gated with handles placed too high for little ones to reach. There's a small, supervised kiddie pool with about a foot of sun-heated water.
Club Med's programs stand out in two important ways. First, they are flexible. You can check your kids in and out of the club whenever you like. There's an activity schedule for each club. If your kids want to skip an activity, it's no problem. And if you want to see them participate in a certain activity, such as the trapeze, you can meet up with the group and watch. Second, Club Med organizes its clubs into tight age groups that span only one to three years. This ensures that instruction and socialization can be geared to one level, rather than trying to accommodate kids of wildly differing ages and developmental levels. Children 4 and up participate in the programs at no additional cost. There is a fee for younger age groups.
Amazingly, there are four separate playgroups for 3 and unders. For 4-month-old babies up to 23-month-old toddlers, there's Baby Club Med. This group is divided into two groups: non-walkers and walkers. The daily routine includes play time, meal times, snack time, and nap time, with engaging GO-led activities like puppet shows, story time, and bubble blowing. Next comes Petit Club Med, with separate groups for 2- and 3-year-olds. The activities ramp up a bit with more puppet shows, face painting, arts and crafts, and plenty of GO-led games and activities. Two resident children's entertainers, "Clubber and Meddy," put on various shows and activities during the week (Baby Club Med and Petit Club Med, open daily 9am-5:30pm; $40/day).
For 4- to 10-year-olds, there's Mini Club Med. Kids are grouped by age in two- to three-year ranges. Typical activities include swimming, archery, soccer, sailing, inline skating, arts and crafts, and games. ("This age group was always smiling and content. Each day, the GOs lead cute parades and treasure hunts with kids wearing colorful outfits and hats that they've often made themselves. The GOs wear fun hats and wigs, which creates a playful atmosphere.") Kids can also go to Club Med's famous circus workshops (juggling, tightrope, trampoline, trapeze, and clown lessons), learn hip-hop, and take tennis clinics. Note: The kids' tennis clinics are taught by the GOs, not pros, and are geared for novices. Kids participate in group games on the court rather than playing matches.
It's all good news until kids hit 11 years old. Junior Club Med is the least structured, least focused club at the resort. It's available all year long for 11- to 13-year-olds, and during designated school holidays for 14- to 17-year-olds. The week of the Koorbusches' visit, there was no GO assigned to this group. This was presumably due to understaffing, but inexcusable in any case. There was an activity schedule posted, "but it changed too often to be reliable," because this age group can change their schedule by group vote. ("I know my kids would have done the circus school if there was a clear time assigned to it. We came during one time slot, only to find out that the group had chosen archery instead that day.") Koorbusch felt that the GOs could have made a greater effort to engage older kids in the vast array of Club Med activities. ("Without an enthusiastic GO rallying the troops, not many kids in this age group showed up. It would have been so easy to fix this problem, but this age group is clearly not the focus of the resort.") Club Med Sandpiper has no designated teen hangout. There is a small, uninviting game room with five arcade machines. ("It was always empty.")
On the upside, The Koorbusch boys really liked the autonomy of being able to roam around in a confined, safe resort. They enjoyed playing golf with their parents and often hung out at the basketball courts, where they would play pick-up ball or wait for inline skating to commence. The resort has a plentiful supply of good-quality skates in varying sizes, as well as helmets and protective gear.
The setting will disappoint folks hoping for a tropical beach atmosphere. Lounge chairs are always set up on the well-groomed sand, but the beach is most often desolated. ("Very few people relaxed there, and nobody swam in the river. The water was dark and brown.") Note: The resort offers waterskiing only in the summer. WaveRunners can be booked as an off-site excursion, but not as an hourly activity without leaving the resort.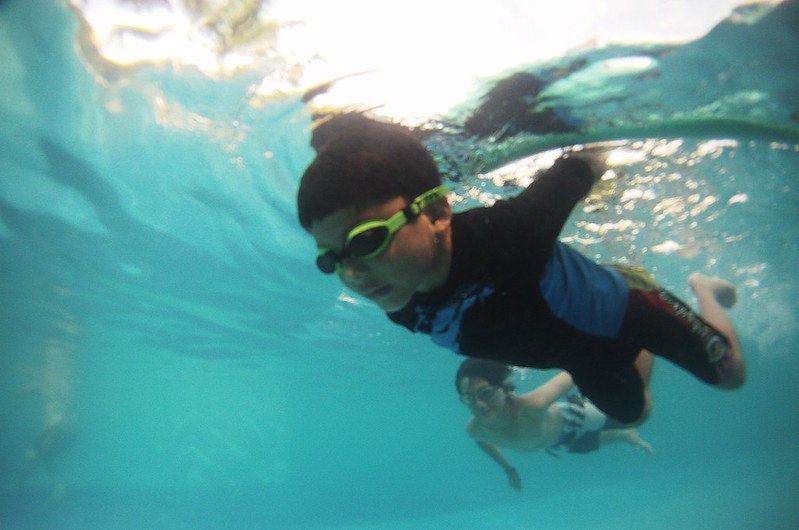 Flickr:John Yavuz Can
There are five pools at Club Med Sandpiper, including the kiddie pool at the children's center. You'd expect a Floridian resort's pool area to be a natural hub of activity. After all, Sandpiper's pool is smack in the center of the resort. For the Koorbusch family, however, the pool scene was "a big letdown," since Club Med makes little effort to create a holiday atmosphere. There is no outdoor wait or bar service. No swim-up bar. Not even a makeshift Tiki-style hut bar. True, the Sandbar, an indoor bar adjacent to the pool area, sells drinks and snacks during the day. ("But since there is no wait staff, uncleared tables and empty glasses sit for long periods.") Never mind the excuses about understaffing, guests expect outdoor service at a resort in this price range.
Guests also expect a pool to be comfortable for swimming. But during Koorbush's visit, few GMs ventured into the unheated water. ("It was frigid. There were almost no swimmers not even kids.") Consequently, parents and children tended to swim in the heated lap pool, then return to their lounge chairs at the main pool. There were floating noodles and rafts available for purchase only. The small volleyball pool has a depth of about 3-1/2 feet and was nearly always empty. ("Nobody engaged the kids and adults to use it.") There's a small adult pool located near the fitness center, some distance from the main pool—but again, no poolside service.
For adults, there are plenty of classes and clinics in everything from yoga to sailing to the trapeze. Golfers will appreciate being able to get on the course without leaving the resort. Golf is a very reasonable add-on ($79/person for 2 days unlimited play; $99/person for 3 days unlimited play). Note: The course doesn't allow walkers and you must be 16 years old to drive a cart. Consequently, children under 16 must golf with their parents.
The adult tennis clinics are run by Sandpiper's three resident pros. Clinics are 45 minutes long, which Koorbusch felt was too short. ("We began each clinic with 10 minutes of stretching, which could have been done beforehand.") The other option is a more intensive program that requires a full-morning commitment for three days.
Where to Eat: Food is a real highlight at Club Med Sandpiper. There is one restaurant and one cafeteria. The restaurant is open select evenings for dinner only. Seating is limited and it caters to adults only. The cafeteria provides copious buffets with vast choices of both healthy and indulgent foods. Breakfast includes made-to-order eggs and omelets, freshly-squeezed orange juice, and fabulous French breads. At lunch and dinner, there's plenty of variety, including international cuisine and even sushi. There are always interesting, fresh salads and wonderful, tasty breads. Kid's favorites include hamburgers, hot dogs, chicken tenders, pasta, and pizza.
While the food is excellent, the dining experience in the cafeteria can bring back memories of the college canteen, with much table chatter but no music or entertainment. Tables are often left uncleared. ("While we never had trouble finding someone to clean off a table, we always had to ask.") The Koorbusches particularly liked the "Terrasse" section of the cafeteria, which is a screened porch with a lovely view of the river. ("If you chat up the GOs at the front of the cafeteria, they will reserve a table for you out there.")
Nightlife: Every night after dinner, there's a fun evening entertainment program targeted to children under 10. Many events take place outdoors in the village square and the shows are highly interactive. One evening, there's a "mini scientist" demonstration led by GOs donning wigs and laboratory jackets. Another night, there might be a world music show, a movie, or karaoke. Every Friday after dinner, the kids put on a talent show in the theater. The GOs are wildly enthusiastic and the atmosphere is always fun, inclusive, and friendly.
If you're hoping for a kid-free evening, there's an after-dinner group babysitting-cum-movie night called the Siesta Club held in a large conference room adjacent to the theater. There's no maximum age limit, but the evening is clearly targeted at kids under 8. Children are shown a G-rated movie with the lights dimmed, and many of the younger tykes fall asleep. (7:30pm-midnight; $20/child; free for guests in Marina View rooms.)
For grown-up entertainment, the Sandbar hosts a live band every night. Just like in the old days of Club Med, the GOs and GMs hang out together at the bar. ("The biggest partiers at night were the GOs.") Each evening around 9pm, there's an organized activity—perhaps a darts or bocce ball tournament. ("But there were few takers. The idea at Club Med is early to bed, early to rise.")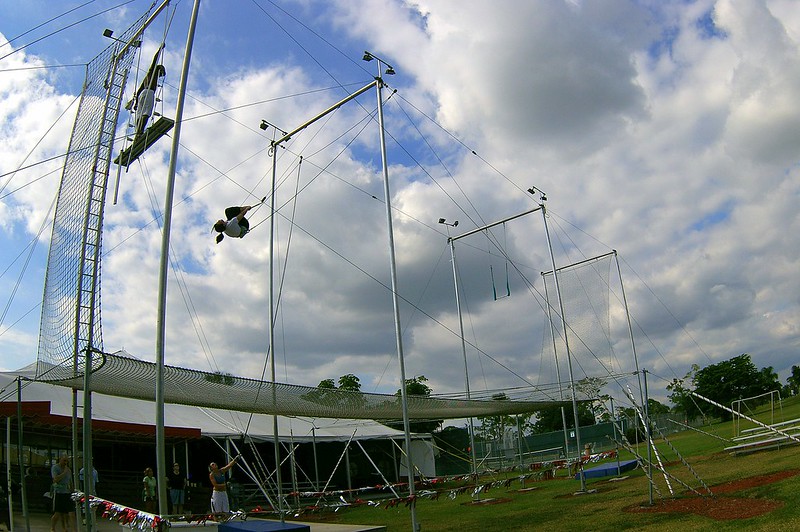 AlphaTangoBravo / Adam Baker
Where to Stay: Accommodations at Sandpiper are enormous, with ample sitting areas and huge closets-cum-dressing areas. Rooms are clean and comfortable but Spartanly decorated and a big step down in luxury from the most sumptuous Club Med villages. The three-story cement buildings are dated and in need of a facelift, with hallways and elevators reminiscent of college dorms. Since floors are tiled and uncarpeted, guests on the lowest floors frequently can hear noise from above. Requesting the third will get you a quieter room with better views.
All 2-room units feature interconnecting bedrooms and are categorized by their view. Garden View rooms are the least expensive, followed by River View rooms, and finally Marina View rooms. Note that pricing doesn't reflect convenience. Most Garden View rooms are closer to the dining facilities and main pool area than higher priced categories. Request Building A, then C, then B. The River View units are farthest from the dining and main pool areas. Request Building C, then D, then G. For a Marina View unit, request Building E then F.
The Koorbusch family stayed in a 2-room River View unit. One bedroom had a king-size bed, a sofa, chair, coffee table, double dresser and a TV, with an oversized dressing area. ("It's quite nice to have enough hangers and shelving to unpack all your clothes.") The second bedroom was identical except it had two double beds. Note: Club Med uses European double beds, which are wider than a single bed but considerably narrower than the American double. They are not wide enough to sleep two children. The bathrooms were clean and basic, with generic white tile.
The most expensive option is a 2-room Marina View unit overlooking the St. Lucie Waterway. The extra cost is for bonus perks: A nightly turndown service with cookies for the kids, an in-room DVD player, and free access to the Siesta Club. ("As this added no value for my family, we opted for the slightly less-expensive River View unit. Had I known the location of the Marina View buildings, however, I might have booked this level.")
Price Tag: Babies, toddlers, and school-age kids are treasured here, no question. If your kids fall into this target age range, you will likely feel that Sandpiper offers terrific value. Yet Sandpiper would be infinitely more appealing if it made three improvements: Heat the main swimming pool, hire more wait staff, and make a better effort to integrate older kids into the organized activities.
The all-inclusive rate comprises all meals, beverages, and most activities. ("There were no unpleasant surprises.") The extra fee for golf is reasonable. Tipping is not expected. ("A big plus! Definitely not like at other all-inclusives.")
A family of four paying full price can expect to pay from $5,916 for a 7-night stay in April or $4,320 for a week in October. But there's no reason to ever pay full price at Sandpiper, since Club Med regularly offers excellent promotions.
Club Med offers online booking, but the only way to get the floor and building you want is by phoning. All reservations are handled through a central toll-free number (1-888-WEB-CLUB). Note: Once you arrive, the resort staff is not empowered to make changes to your room category, location, or length of stay. Know exactly what room category and location you want before you book. If you will need a crib or a cot, it's important to reserve it with your room.
(MORE: Find great deals at resorts for the whole family.)
Insider Tips:
Visit Club Med's web site and sign up for the company's e-mail newsletter. It will alert you to special deals and promotions.
As always, bring a good stock of toiletries and suntan lotion because they're more expensive in the Club Med boutique.
Engage your kids early on in the club's group activities. Once they're hooked, they'll enjoy what Club Med has to offer and will look forward to the scheduled activities each day.
Pack light. There are coin-operated laundry machines in each building.