Costa Rica with kids
By Mimi Slawoff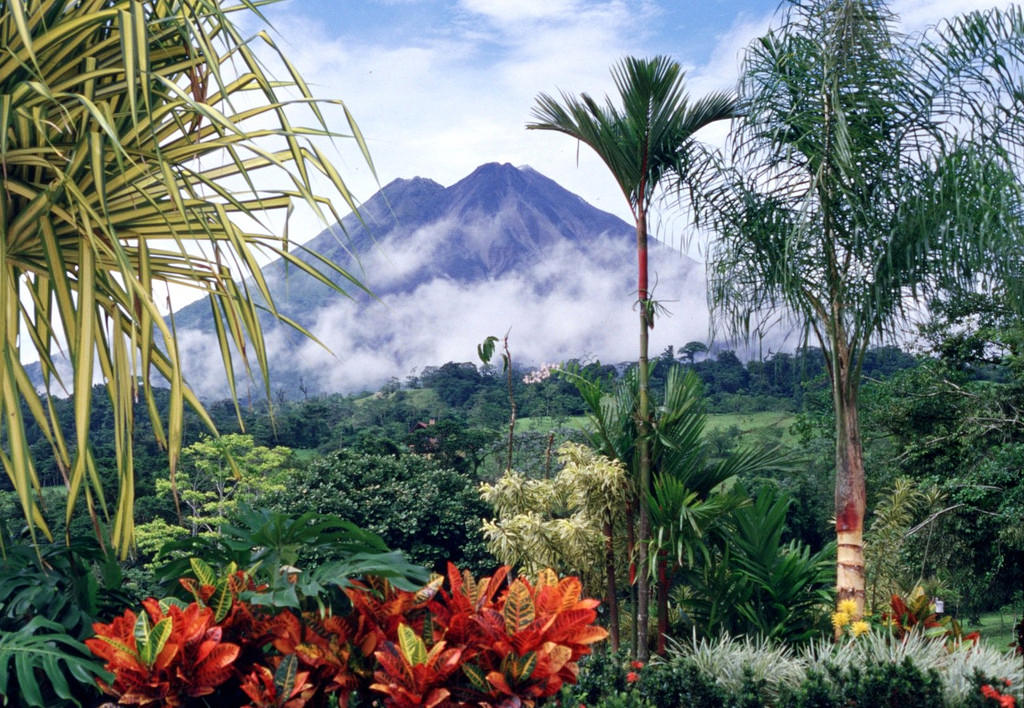 Take the kids to see the Arenal Volcano, one of Costa Rica's natural treasures. (Flickr: Arturo Sotillo)
Costa Rica is considered one of the most biodiverse regions in the world, and about 30 percent of its land is protected by numerous national parks, wildlife refuges, and preserves. Who needs action video games when you can raft down rapids, climb a volcano, swim to a waterfall, and zip line through a rainforest? These are just a handful of natural treasures to explore on a family vacation to Costa Rica.
(MORE: Sunny Destinations to Visit If You Love Disney World)
Pacuare River
Experience Costa Rica's longest river on an exciting, family-friendly rafting trip. Rios Tropicales' experienced (and fun) guides lead thrilling rafting trips through rapids (including class III and IV). The two-day river adventure is ideal for families, giving you plenty of time for rafting and playing in the jungle. Day one includes rafting, lunch and a mini hike to a waterfall. Later, paddle to the cozy Rios Tropicales Eco-Lodge in the jungle, where guides prepare a traditional Costa Rican dinner for you (guests are welcome to assist) and lodge rooms have private bathrooms with hot water. Walk on a suspension bridge, swim in a natural pool or lounge on a hammock. On day two of rafting, keep your eyes open for Toucans, paddle under a waterfall and swim in a section of the river that is smooth as glass. Minimum age varies depending on season and river conditions.
Arenal Volcano National Park
Costa Rica has over 200 identifiable volcanic formations, though only about 100 show any signs of activity, and five are classified as active volcanoes. Dormant volcanoes like the park's Chato Volcano are fertile ground for hiking, biking, zip lining and other kid-friendly activities. The Cerro Chato hike is tough but worth the views of a crater lake and the adjacent Arenal Volcano. Along the way, look for tiny blue-jean frogs, birds and monkeys. Bring snacks and plenty of drinking water.
Manuel Antonio National Park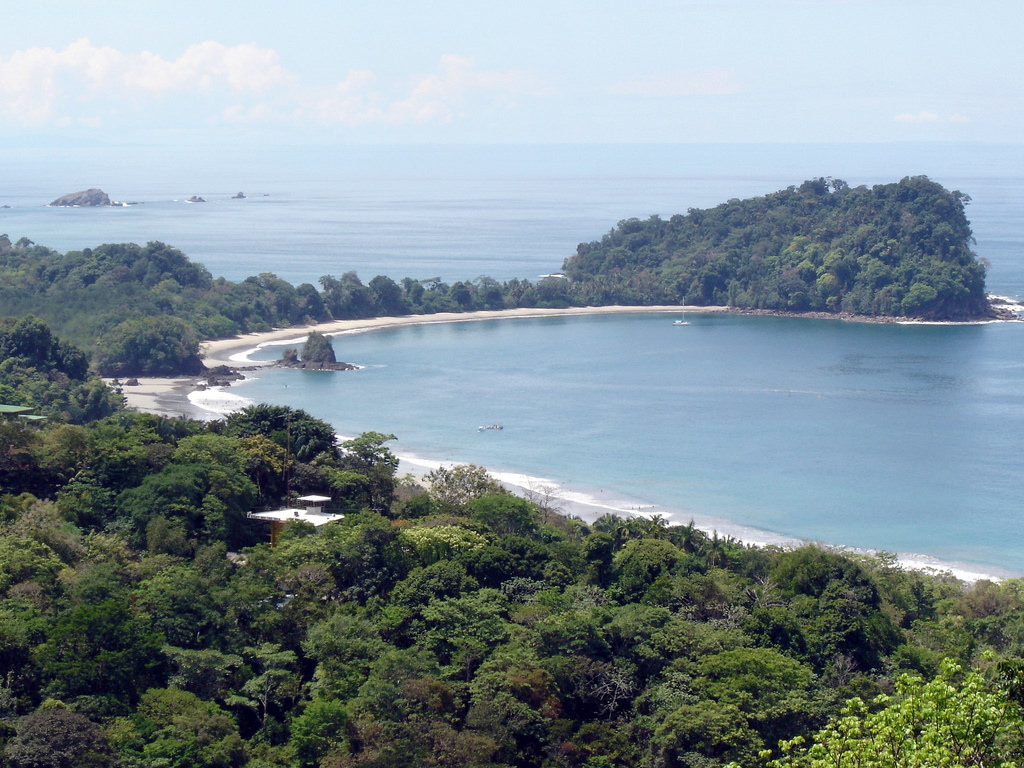 Plenty of outdoor activities await in Manuel Antonio National Park. (Flickr: Dan Nevill)
Although it's the smallest of Costa Rica's national parks, Manuel Antonio is home to the most wildlife, including three-toed sloths, endangered white-faced capuchin monkeys and hundreds of birds. Four tropical beaches, hundreds of hiking trails and zip lining make this Costa Rica park fun to explore with kids.
La Fortuna Waterfall
Of Costa Rica's many amazing waterfalls, La Fortuna is among the most visited. Situated near downtown La Fortuna, the waterfall is easily reachable, making this a fun family outing. Walk down about 300 steep steps carved into the hillside to the waterfall, which gushes down more than 200 feet from the jungle into a natural emerald swimming hole. The water is cool and refreshing, but stay near the sides to avoid the strong currents farther out.
La Paz Waterfall Gardens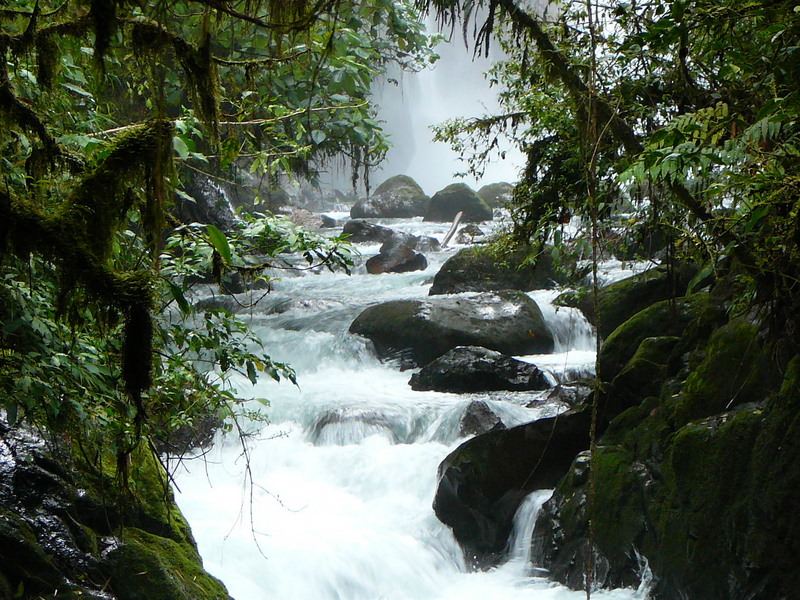 La Paz waterfalls and rapids are among Costa Rica's top natural attractions. (Flickr: Mark Carey)
Situated near the capital city of San Jose, the privately-owned ecological attraction's easy walking trails makes it easy for young kids to see many of Costa Rica's natural treasures all in one place. The family-friendly attraction is home to five waterfalls, a cloud forest, rainforest and a large wildlife refuge with over 100 Costa Rican species. See toucans, monkeys and a butterfly observatory. Walk the trails on your own or book a guided tour to learn about the area.
(MORE: Wonderful Destinations in Costa Rica for Families)
Caribbean and Pacific Beaches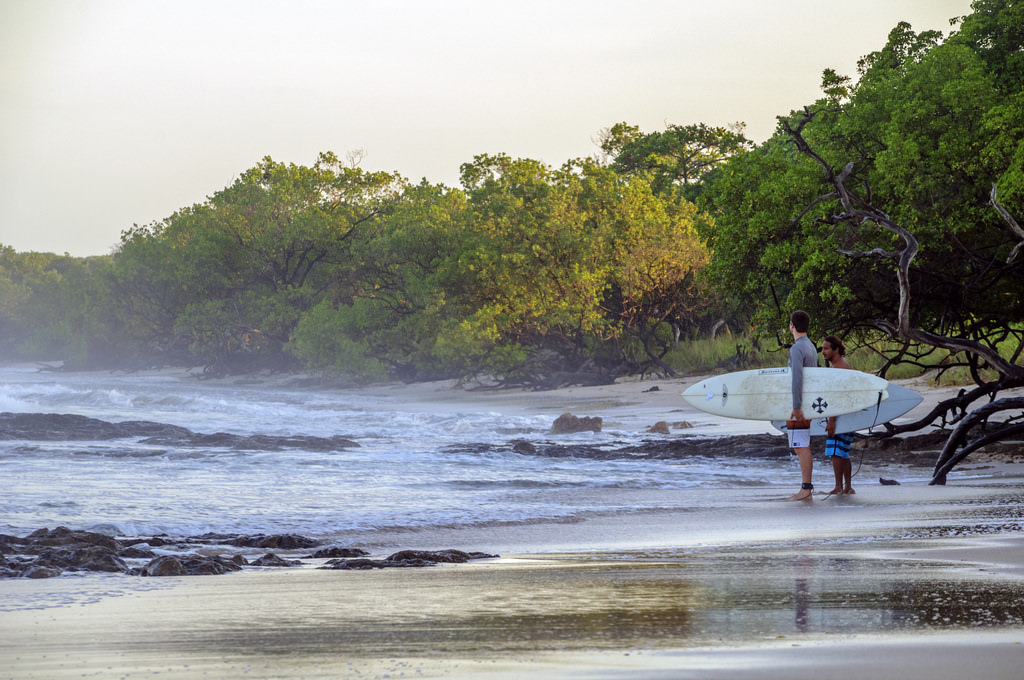 Playa Avellanas is a surfers' haven. (Flickr: Mike)
About 300 diverse beaches dot the Caribbean and Pacific coastlines. Surfers will find big waves at Playa Avellana while families can enjoy calmer waters at Playa Blanca. Family-friendly Manuel Antonio beach is near hiking trails and zip lining in Manuel Antonio National Park. Tamarindo in the Guanacaste region is a hub for recreational activities like scuba diving, snorkeling, swimming, and horseback riding.
Monteverde Cloud Forest Reserve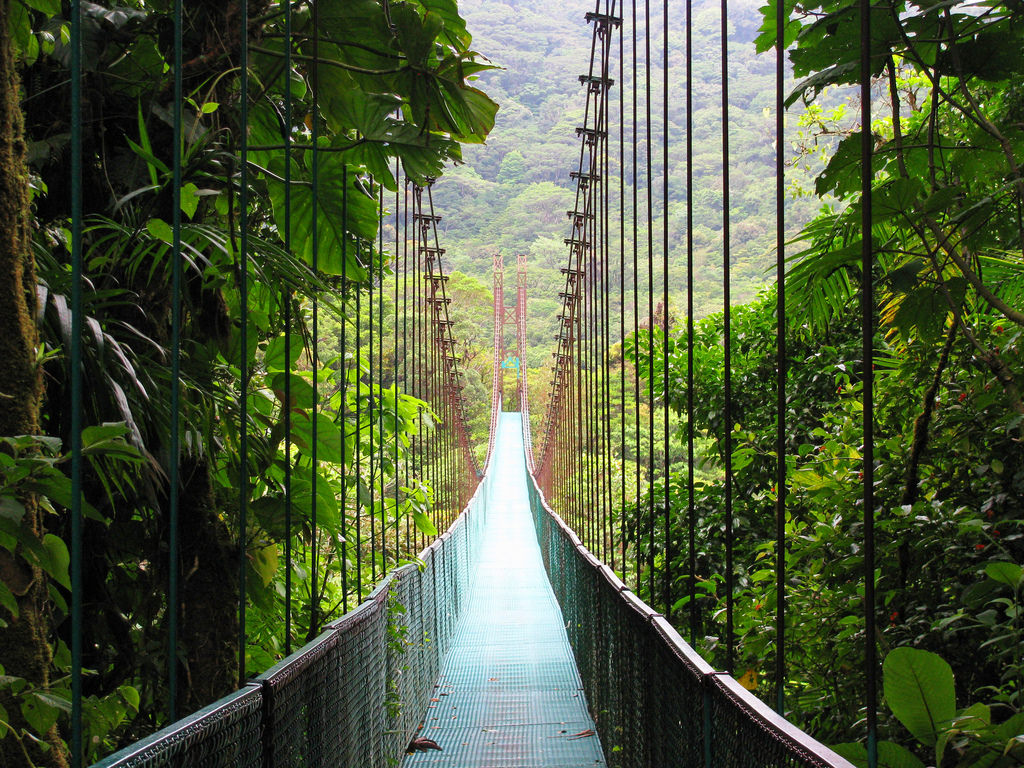 You must visit Monteverde Cloud Forest Reserve when you're in Costa Rica. (Flickr: Ryan Kozie)
Walk on easy, kid-friendly trails through the richly biodiverse Monteverde Cloud Forest, which consists of six ecological zones and home to over 100 species of mammals, 400 bird species, 1200 species of reptilians and amphibians. A 300-foot high suspended bridge affords spectacular views of the canopy, bromeliads, orchids and more.
Mimi Slawoff of Planetfamilytravel contributed this to MiniTime. She is a Los Angeles-based journalist and a seasoned family travel expert who explores the world with her three children and writes about their journeys.