How many ways can you cut costs?
By Suzanne Rowan Kelleher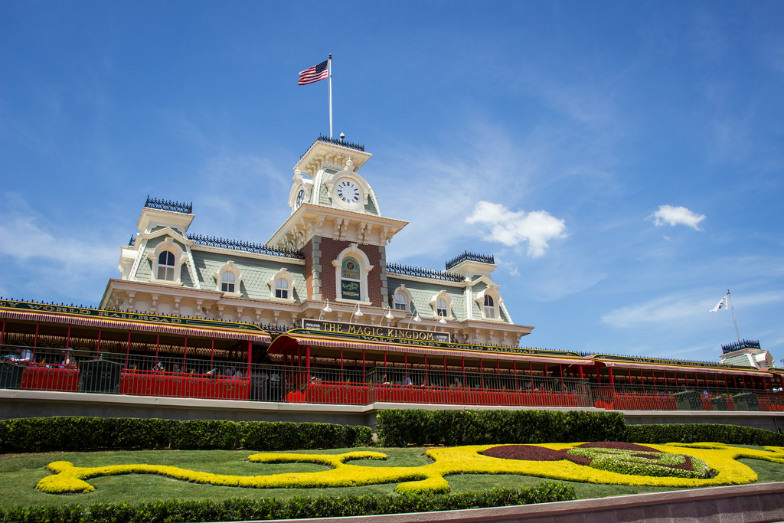 Disney World (Flickr: HarshLight)
Question: Hello! We are a family of five with three kids (ages 8, 5, and 2). We have never been to Disney World and would like to plan a trip. Money is very, very tight and we are only doing this trip for a reason I wish not to disclose. We would like to stay at a hotel on-site. Our time frame is anytime between February and June. How can we find the best deal and still make this a memorable experience? Thank you for any advice you may have. – Guenter from Mechanicsville, VA
Answer: Disney World is a dream destination for so many families, and in this economy everyone is interested in spending as little as possible. The good news is that there are some easy ways to chip away at costs and build a Disney vacation for less. Regardless of where you live, the steps for determining a good travel deal are basically the same: Research, do the math, and compare prices.
You don't say how long you want to stay at Disney World, Guenter, but to keep your costs as low as possible, I suggest a four-night trip for which you arrive on Monday and depart on Friday. By traveling on weekdays, your airfare and hotel costs will be lower than they'd be on weekends.
HOTEL STEAL! Offer_Enjoy 20 Percent Off plus $25 Daily Hotel Credit for Weekend Stays in Orlando, Florida! *CODE P91 (Valid for stays through 03/31/17, SEE LANDING PAGE FOR TERMS & CONDITIONS)
Transportation: First, let's figure out the best way to get from your hometown of Mechanicsville, Virginia, to Orlando, Florida. It turns out that there are four towns named Mechanicsville in Virginia. Depending on which one of these is your hometown, it might take anywhere from 11 to 14 hours to drive to Orlando. While driving is probably the cheapest alternative, you may not want to spend two days driving down and two days driving back.
I checked the go-to airfare site Airfarewatchdog.com to get an idea of what roundtrip Roanoke-Orlando airfares might cost. One thing I like about Airfarewatchdog.com is that its search tool includes regional airports, which can be a lot cheaper than major hubs. It turns out that non-stop, roundtrip tickets on Allegiant Air (flying into Orlando's Sanford Airport) can be nabbed for cheap in January or February if you fly on Monday and Friday. In May, the roundtrip airfare would be a little plus taxes and fees.
Lodging: You say that you want to stay inside the Disney World Resort, where the options include official Disney hotels and non-Disney hotels. Official Disney properties have five pricing seasons. You generally pay the least during "value season," which is happening now through Valentine's Day and then not again until August.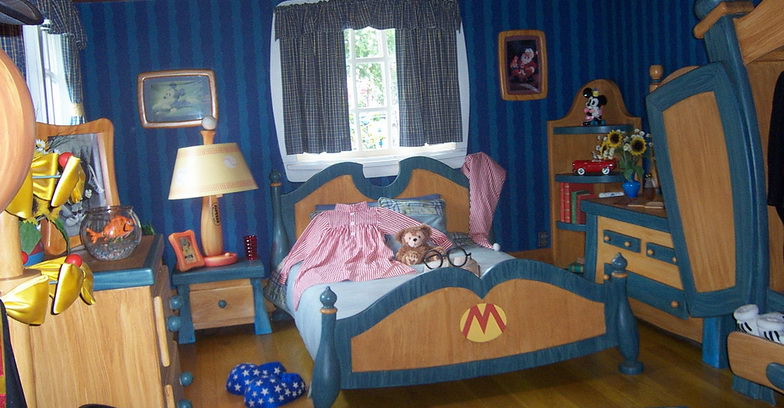 Mickey's House in Magic Kingdom (Flickr: Haydn Blackey)
But it always pays to check for special offers. Disney World has one on the table right now that effectively extends the affordable season by letting families save up to 30% on select on-site hotel rates. The amount of savings depends on the resort category you choose. If you book a Disney Value Resort Hotel (the least expensive of the on-site hotels), you can save 20% on your stay—which is a great deal. And if you book a Deluxe Resort, you can save 30%! For the very cheapest rates, book your stay between Sunday and Thursday. Weekend rates can be 20% higher.
Note: If your family likes camping and owns (or can borrow) a tent or an RV, the least expensive official Disney resort is the Fort Wilderness Campground, where rates start at just $69 a night. Of course, staying here would likely require that you drive down from Virginia.
(MORE: 5 Fabulous Resorts To Host Your Family Thanksgiving)
Food: For a family like yours with young children, consider adding one of the Disney meal plans to your hotel package. This will add between $78 and $102 a day to your bill, which could be considerably less than you'd normally spend on meals—especially if you wanted to book some of the premium dining experiences, such as character meals.
Tickets: Another good reason to travel sooner rather than later: Disney World park tickets are free for kids under 3. If you can travel before your youngest child's third birthday, you won't have to pay for his or her admission into the parks.
Magic Your Way tickets are pricey, so it pays to buy only as much as—but not more than—you need. For example, it doesn't make sense to buy Disney Magic Your Way tickets for your arrival and departure days because you won't be able to get your full value out of them. Instead, buy three-day basic Magic Your Way tickets and plan to spend free time on your arrival and departure days using your hotel's pool or enjoying other activities that don't cost a dime. Three-day basic tickets for two adults and two children ages 3 to 9 will cost $1,131.04, including tax. Likewise, don't splurge on Park Hopper tickets, or your price will go up to $1,344.04 – a difference of over $200!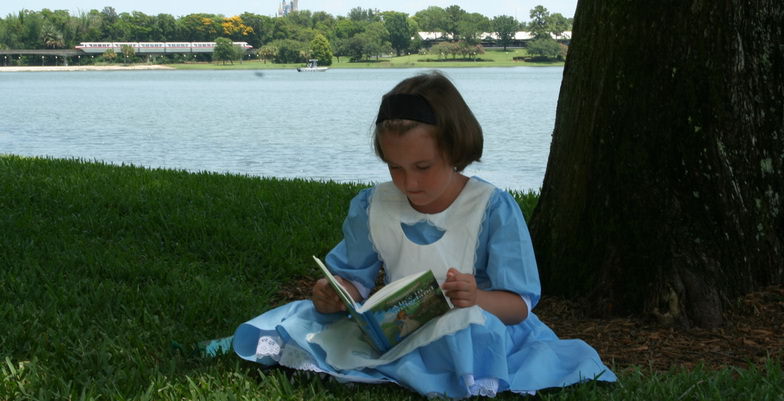 Play Dress-Up in Epcot (Flickr: JeffChristiansen)
If you can find a Disney package that bundles similar components for less, you can be sure it's a great deal.
Have a wonderful time!