Big family get-togethers in Disney World.
By Suzanne Rowan Kelleher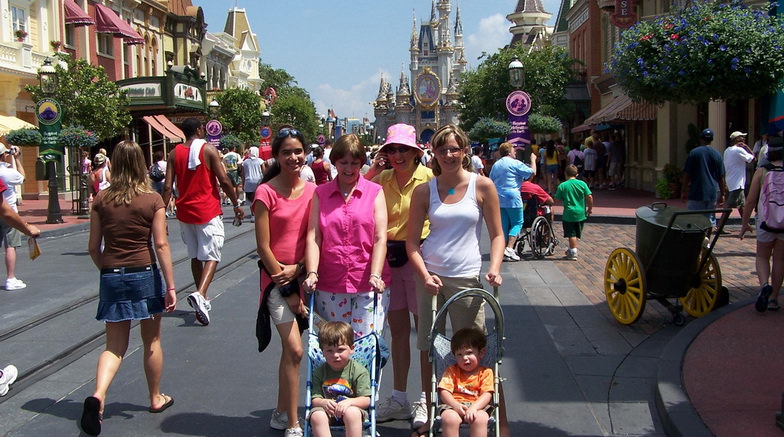 flickr:hectoralejandro
Q: My father is taking the whole family—10 adults and five kids, ages 2 to 11—to Disney World next summer. I am planning the trip, and it's a little overwhelming with all these people who have their own opinions. Some of my family members think we are going to spend all our time together, but I think that's unrealistic. Given the size of our group and the busy time of year, I know we will need reservations for meals but I'm having trouble figuring out how to do it. Should we map out all our meals ahead of time? Any input you can offer would be so appreciated! – Maureen from Cincinnati, OH
A:Numerous people, multiple generations, and so many voices chiming in. When you travel with a group, there are bound to be different opinions. Add grandparents and small children into the mix and you now have a wide range of temperaments, stamina levels and interests. So you are absolutely right: it's unrealistic to think that 15 people will can stay happily glued together for days on end. On the other hand, it's important that you all get to spend plenty of time together.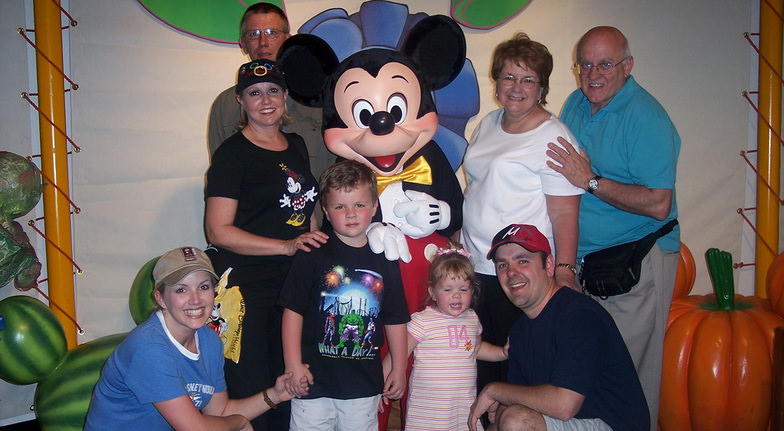 flickr:serenalyn
Acknowledge that, for everyone's sake, your group will occasionally need to split up. I guarantee that the 11 year old in your group will not want to ride the same rides as the two-year-old, and the two year old will not be able to go on the thrill rides with the 11 year old. Early risers might want to hit the parks first thing in the morning, while night owls will prefer to close the place down after the fireworks. Some folks will hit a wall mid-morning and want to head back to the pool, while others will want to do it all without a break. Truth is, with flexible planning, everyone can get what they want.
When planning your schedule, leave chunks of open time when everyone can choose what they want. During these times, your group may split in two or even three smaller groups. Punctuate each day with a few set times when everyone will reconnect for group time—a meal, downtime by the pool, or perhaps a live show. But otherwise, plan to go with the flow.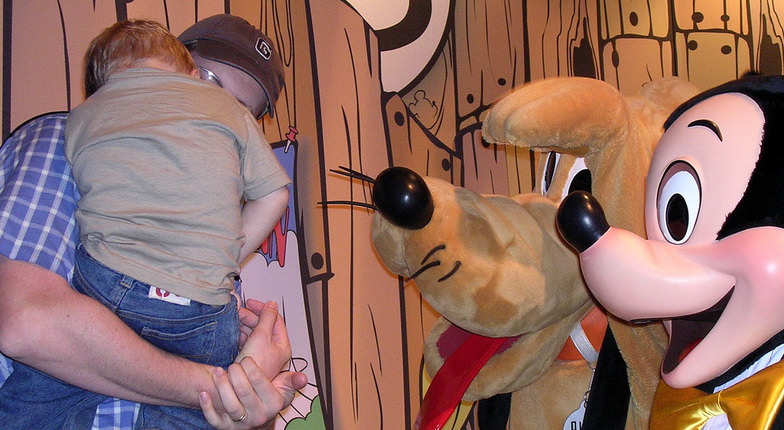 flickr:areyoumyrik
Begin by blocking out a few special meal experiences. Before your trip, you will need to reserve character breakfasts, signature dinner shows (such as the Hoop Dee Doo Musical Revue), and meals at upper-end restaurants, such as the new Be Our Guest restaurant opening in the revamped Fantasyland. Plan on playing most lunches by ear and relying mainly on quick-service eateries—not only to keep costs down but to keep your schedule flexible. You can book everything from the Disney site, but Disney's customer service folks are extraordinarily helpful if you prefer to call.
Stay flexible and have a wonderful trip!
More on Disney with Kids: