Great kid-friendly things to do in Minneapolis.
By Amy Zelenka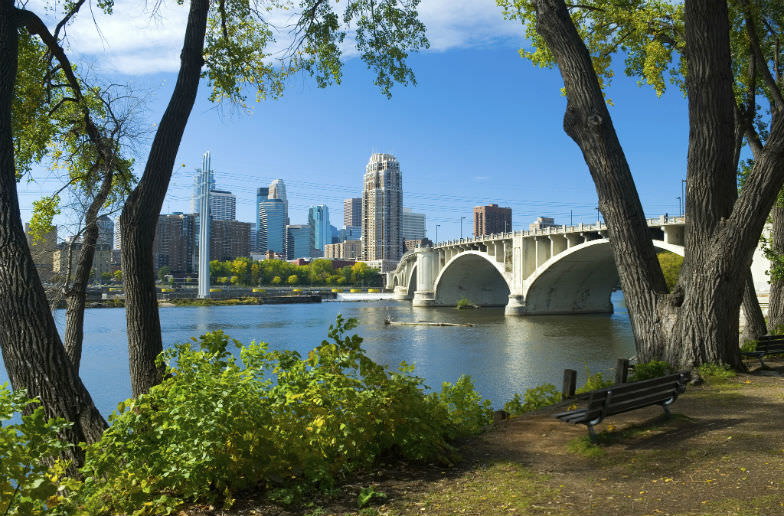 The City of Minneapolis (Meet Minneapolis)
Suggested Itinerary in 10 Easy Steps:
Organic breakfast at French Meadow Bakery
Childish Film Festival at Minneapolis Central Library
Coffee break at Dunn Bros
Stroller jog along the scenic Mississippi River
Play date at the 4th Ave Playground
Lunch at Pizza Luce
Matinee at the Guthrie Theater or
Matinee at the Children's Theatre Company
Ice cream at Izzy's
Visit to Mill City Museum
(TRIP PLAN: Find out how one family spent 4 days in Minneapolis with their three-year-old.)
A Family-Friendly Day in Minneapolis
"Momma!" It is 6 am and the children are reminding me that while it is Saturday, they are not looking for a lazy morning of rest and sipping hot coffee in bed. In Minneapolis, there are no good reasons to keep urban kids in bed all morning and many good reasons to get them out in the neighborhood.
Morning Treats
My favorite way to start a Saturday morning is breakfast at French Meadow Bakery and Café on Lyndale Ave. just south of downtown. Laid-back atmosphere means no one minds if a 3-year old chooses to dine in his Captain America cape and there is outdoor seating in case the Littles get into a song and dance routine earlier than usual. The best part is the organic menu (first certified Organic bakery in the USA!) with great vegan options for those who, like my son, choose to eat plant-based meals. And the coffee is excellent.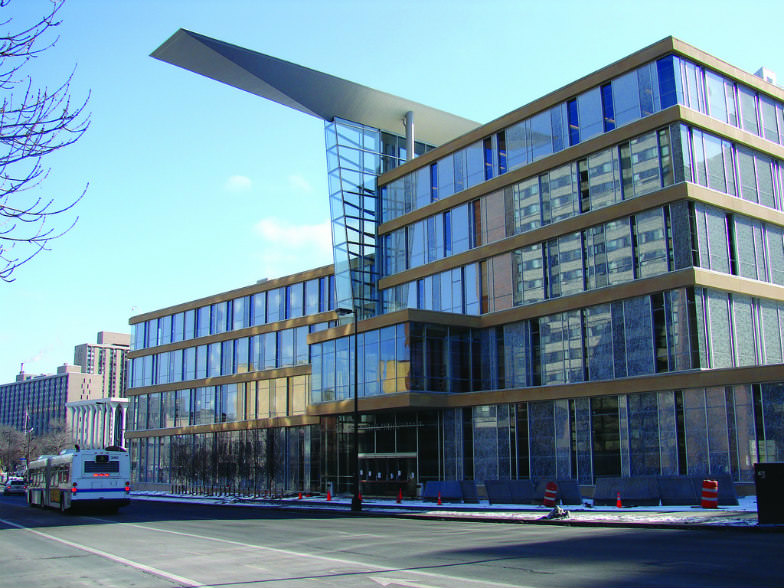 Minneapolis Central Library (Meet Minneapolis)
After breakfast, you should head up Lyndale Ave. into downtown (take the #4 bus) and stop in the Minneapolis Central Library for a visit to the biggest children's section in the upper Midwest. My daughter will tell you that they have a great comic book collection. Once a month, in the Pohlad Hall Theater onsite at the library, a program featuring cinema arts for children is hosted for no charge and includes snacks, free books, live entertainment and really, really good animated shorts. Recommended for 18 months up to 10 years and anyone else who loves cartoons. Go to this if only to see how uncool you are next to the hipster parents who bring their even more hip kids. And, there's a Dunn Bros coffee shop in the library. Did I mention coffee yet?
Outdoors and Pizza Time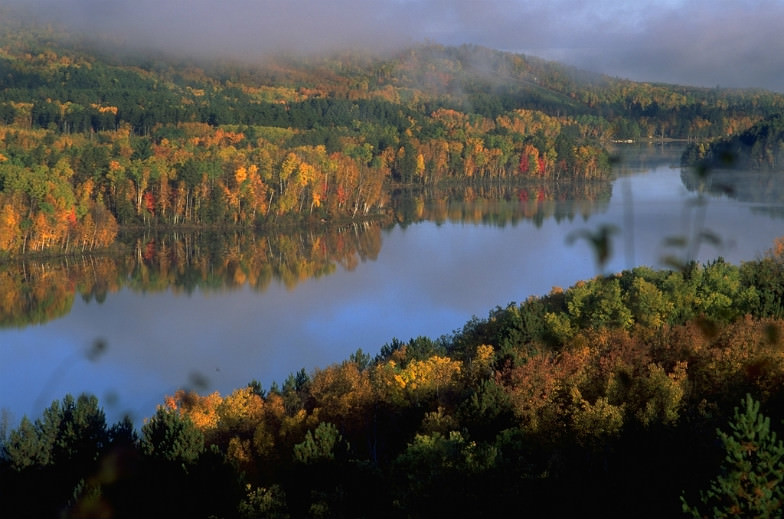 Mississippi River (Meet Minneapolis)
Now that you are appropriately caffeinated, it is time to head over to the 4th Ave playground on the Mississippi Riverfront. If you have a jogging stroller, the run from the library to the playground is scenic and safe. It is just under a mile so if you are up for a longer run, take the liberty to explore the Mississippi River running paths a little deeper. You can cross the river on the St. Anthony Falls pedestrian bridge and get a view of the only naturally occurring water fall on the entire Mississippi River. It's probably time for some lunch now after all this fresh air. My favorite pizza in downtown Minneapolis (there are other locations throughout the metro too) is Pizza Luce. The kids love it, they have gluten-free crust upon request, and they deliver too if you don't want to stop in the shop.
(TRIP PLAN: Look for kid-friendly hotels in Minneapolis to stay in.)
Culture Vultures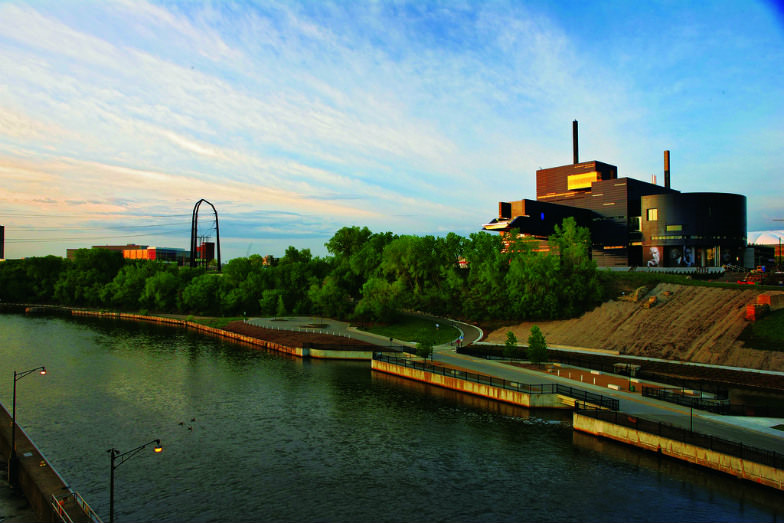 Guthrie Theater (Meet Minneapolis)
Did you know Minneapolis has more theater seats per capita than any other city outside of New York City? The Guthrie Theater, on the riverfront, has great deals on tickets if you are either part of the 30 Below club (30 years and under) or if you are willing to take a chance on rush (15-30 minutes prior to showtime – cash or check only). There also are discounted seats available for kids (12+) and college students (bring a school ID).
If your theater enthusiasts are a little younger, the Children's Theatre Company has programming for babies and up. I've enjoyed shows there with tiny kids, big kids and adults. Again, you can get some really good priced tickets if you are a little flexible and creative. We recently purchase $15 tickets for Busytown the Musical and plan on getting a $5 lap ticket for the little guy on the day of show. If you find yourself at the Guthrie, you might want to buy a cone at Izzy's ice cream shop, located just around the corner. Your kids will want you to buy them cones too, of course. I will ruin the surprise now by telling you about the Izzy's scoop: an extra little scoop of another flavor perched delicately atop your cone like a wee little hat of yummy kindness. The ice cream is handmade with a broad range of flavors and is a local tradition that you don't want to miss.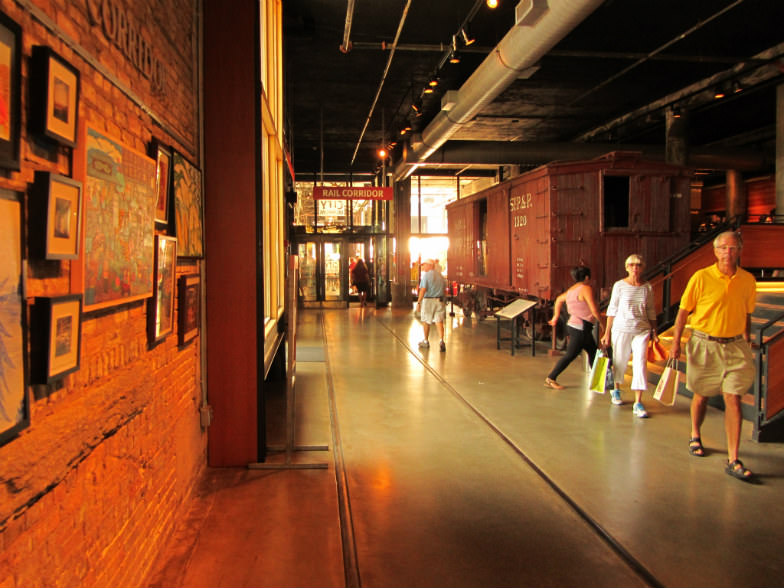 Mill City Museum (Flickr: Jason Riedy)
There is still time now to enjoy a visit to the Mill City Museum where kids can engage in interactive exhibits that focus on the milling industry and the history of Minneapolis. The museum itself is located inside the ruins of one of the historic mills on the Mississippi River. There is even a demonstration bakery where samples of freshly baked goods are distributed for museum-goers to enjoy. Kids under 5 are free and will definitely have a good time. Don't miss the Flour Tower tour.
Now you and the children are exhausted. You should find some more coffee or else a glass of wine and possibly a bed. Maybe they will sleep in a little bit later tomorrow…
Amy Zelenka, the National Account Executive of Meet Minneapolis Convention & Visitors Association, contributed this to MiniTime.