Greece with kids
By Angela Youngman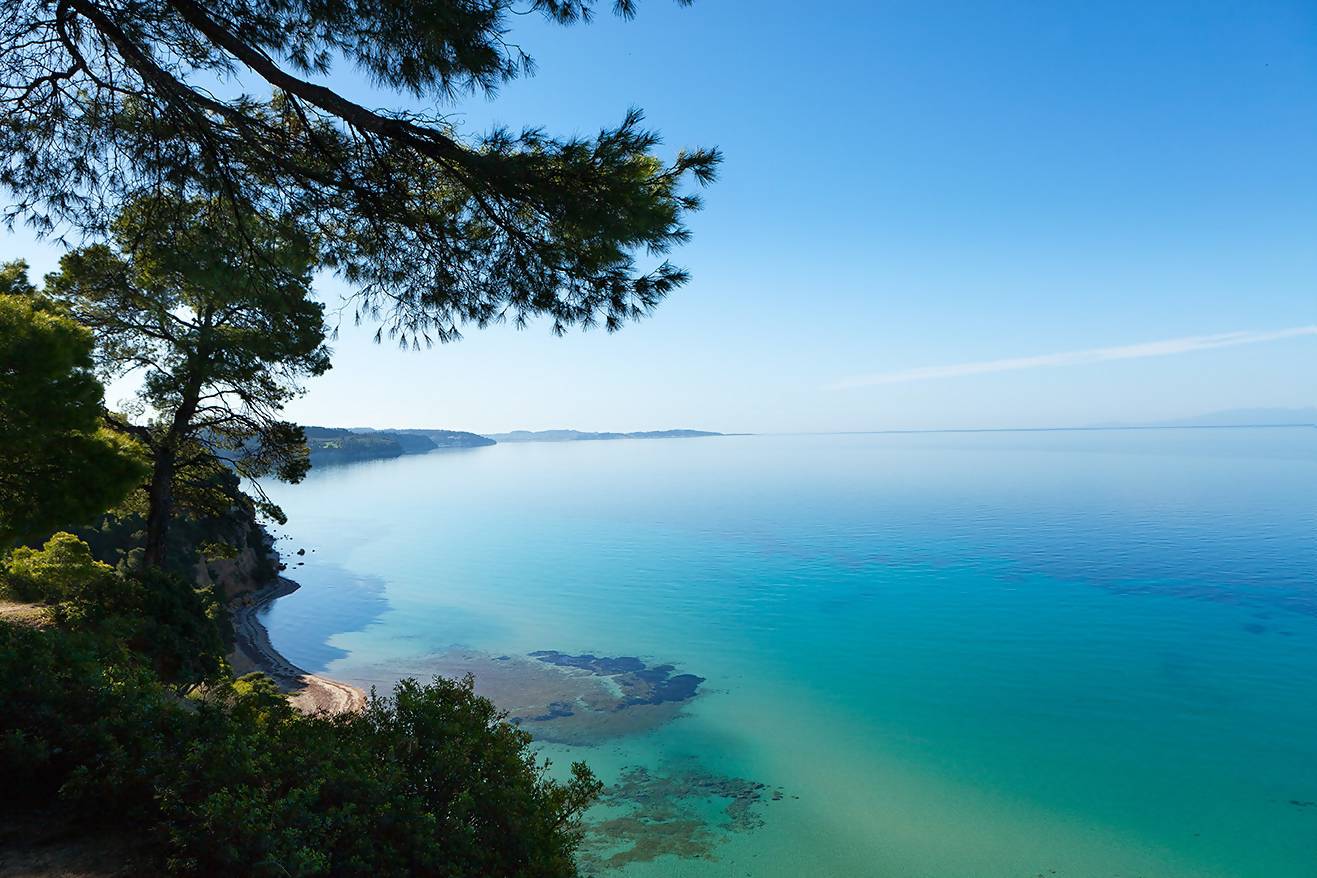 Koutsoupia – Siviri hiking trail at Sani Resort (Courtesy Sani Resort)
Visit a land where mythology, fun and sunshine combine to create a fascinating family-friendly vacation. Glorious beaches, fascinating places to visit and a wide choice of family friendly hotels and resorts in Greece make the country a perfect choice for a family vacation. No matter what the age of your kids, there are suitable activities from creches to sports, treasure hunts to crafts guaranteed to keep them happy and entertained.
(MORE: Most Beautiful Islands in Greece for Families)
Porto Sani Village
Located on the Kassendra peninsula near Thessalonika in Northern Greece, Porto Sani Village has a breathtaking lagoon-style swimming pool complete with a specially-designed area for babies and toddlers. A very kid-friendly site, the first child in the family stays free of charge. With childcare, a mini club and teen club, this is a resort with much to offer families. New skills can be acquired while on holiday as Learn at Sani offers a high quality Tennis, Football and Sailing Academies perfect for both beginners and experts together with swimming and paddleboard Yoga lessons.
Thessalonika
Excursions offer provide memorable experiences. Thessalonika is the second largest city in Greece and possesses some incredible churches, White Tower and an archaeological museum. A climb to the top of the Acropolis is rewarded with a panoramic view across the city. Take a trip back into the pre-historic past and visit the atmospheric caves of Petralona where stalactites and stalagmites date back over 700,000 years, or enjoy a cruise past the 'Holy Mountain' of Mount Athos with its unique monasteries.
Skopelos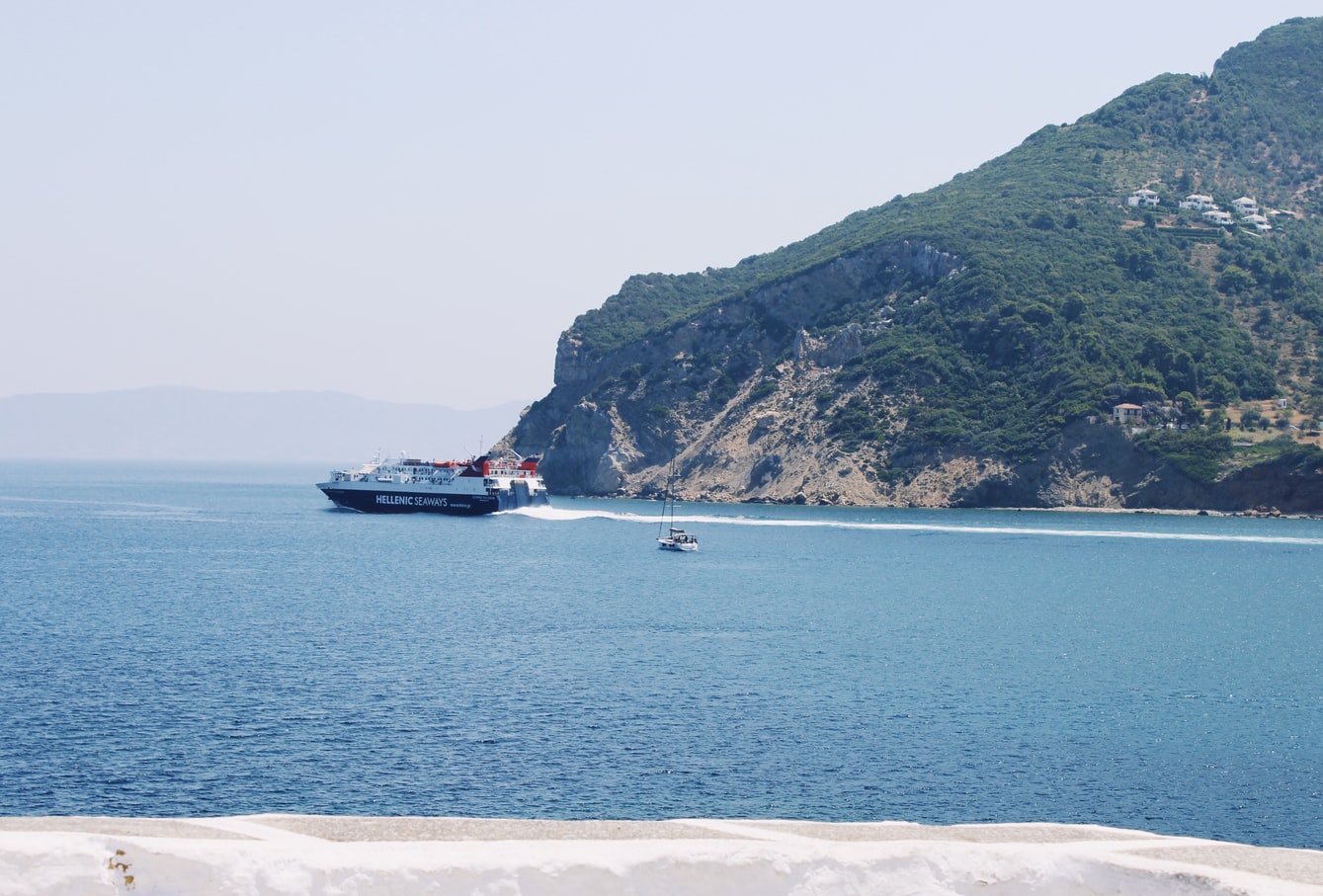 Skopelos is one of Greece's most beautiful and family-friendly islands. (Unsplash: Evgenia Stergioula)
The Aegean Sea surrounding Greece is dotted with numerous small islands. One of the prettiest is Skopelos, said to be one of the greenest islands in the Aegean. The film Mamma Mia was filmed on Skopelos and fans should visit the Church of Agios Ioannis where the wedding was located. Biking and trekking are wonderful ways to discover the beauties of the island, while the Skopelos Dive Centre allows you to explore underwater. Introductory diving programmes ensure that even total beginners can take part.
Kontokali Bay Resort
Set on the island of Corfu, the Kontokali Bay Resort is an ideal family-friendly resort. The family rooms contain extra toiletries, a fruit basket and two sofa beds in a separate area providing some privacy, if required. A children's village with outdoor playground, pool and playroom incorporates a variety of activities such as drawing, children's theatre, sports and games. Fun rings and banana rides can be enjoyed in the freshwater children's pool.
Corfu Old Town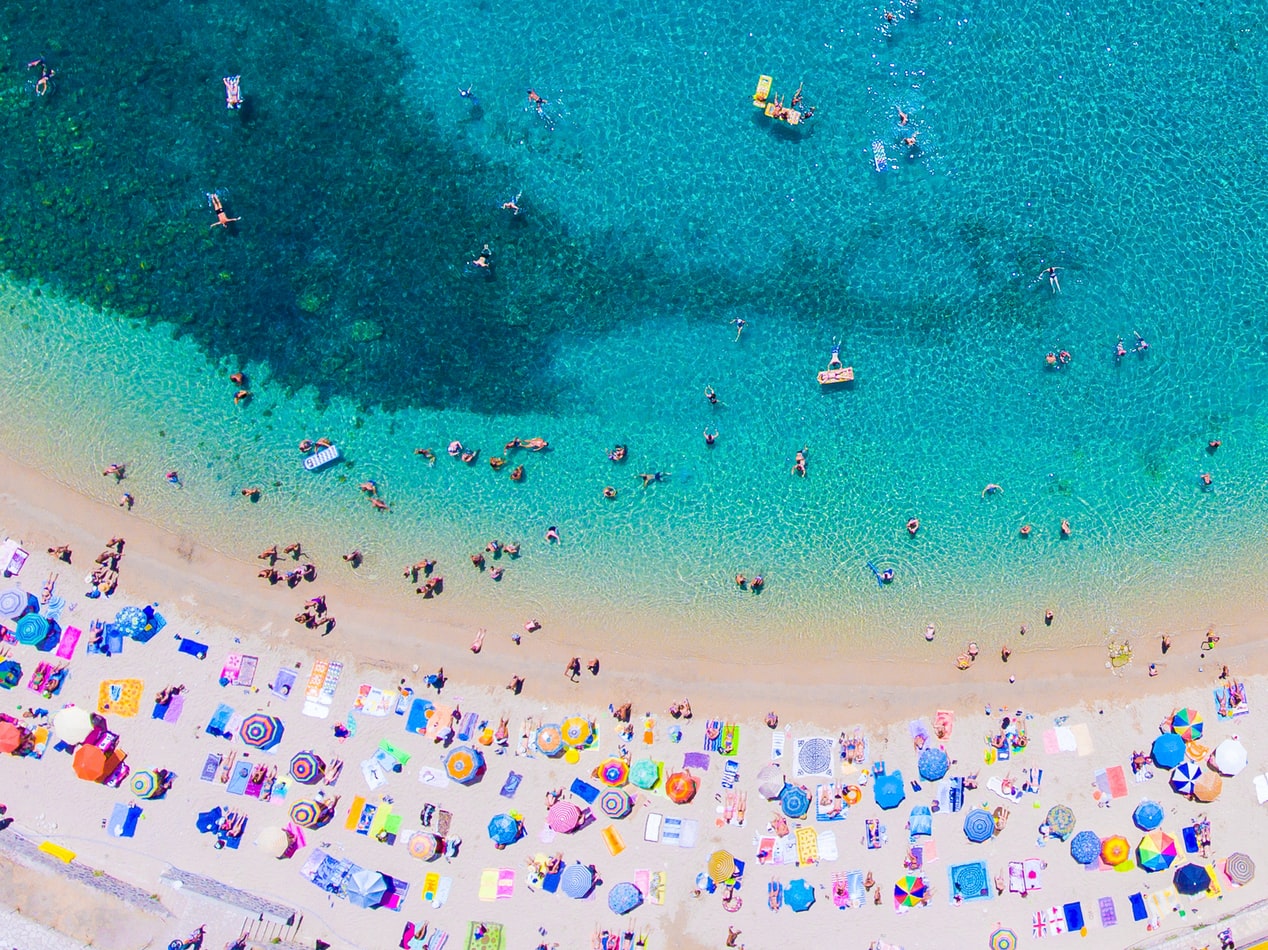 Corfu, a world heritage site, is a must stop for families visiting Greece. (Unsplash: Calin Stan)
Corfu Old Town has been designated a world heritage site and is a very pretty place to explore with lots of hidden corners and viewpoints. There are day trips across the sea to ancient Butrint in Albania or the islet of Erikoussa.
Crete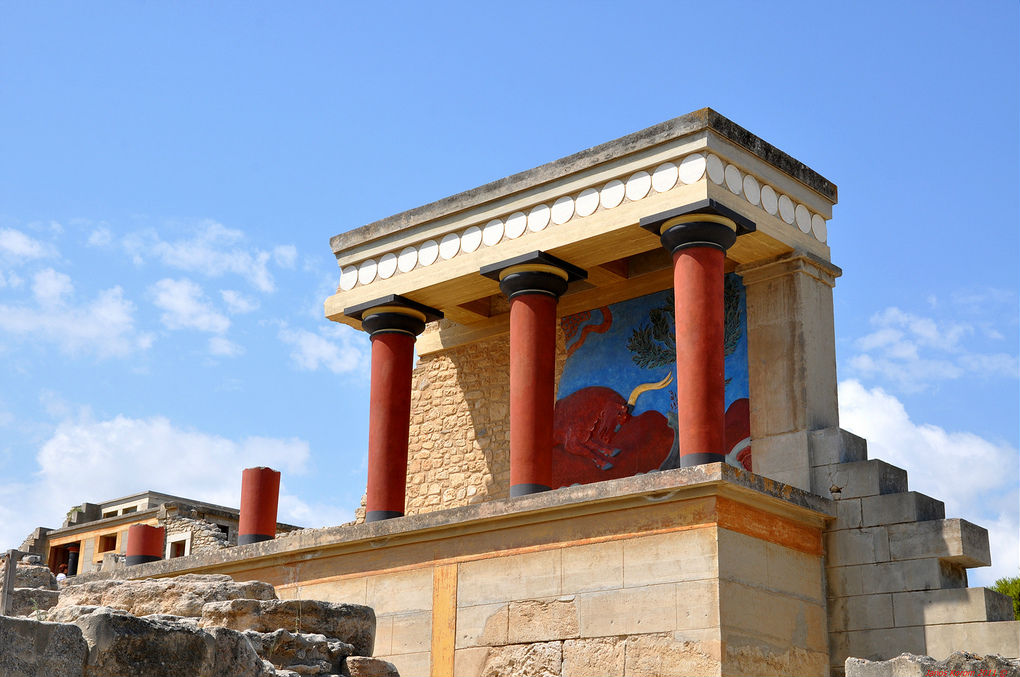 Explore the legends of Minos and the labyrinth in Knossos. (Fickr: Janos Korom Dr. )
Further south on the Island of Crete, where the Aegean meets the Mediterranean Sea, the kid-friendly Daios Cove Resort offers lots of amenities for kids. There is a crèche and Kids Club with activities including mini Greek lessons; treasure hunts and cookery while teenagers have a dedicated area with billiards and air hockey. Cretaquarium in Haraklion and the Water Park in Chania possess giant waterslides and Disneyland-style games. Try exploring the legends of Minos and the labyrinth with the ancient palace of Knossos, or visit the site said to be birthplace of Zeus within stalactite studded natural palace among the caves of the Lasithi Plateau.
(MORE: Seven European Beach Cities to Escape to this Summer)
Peloponnese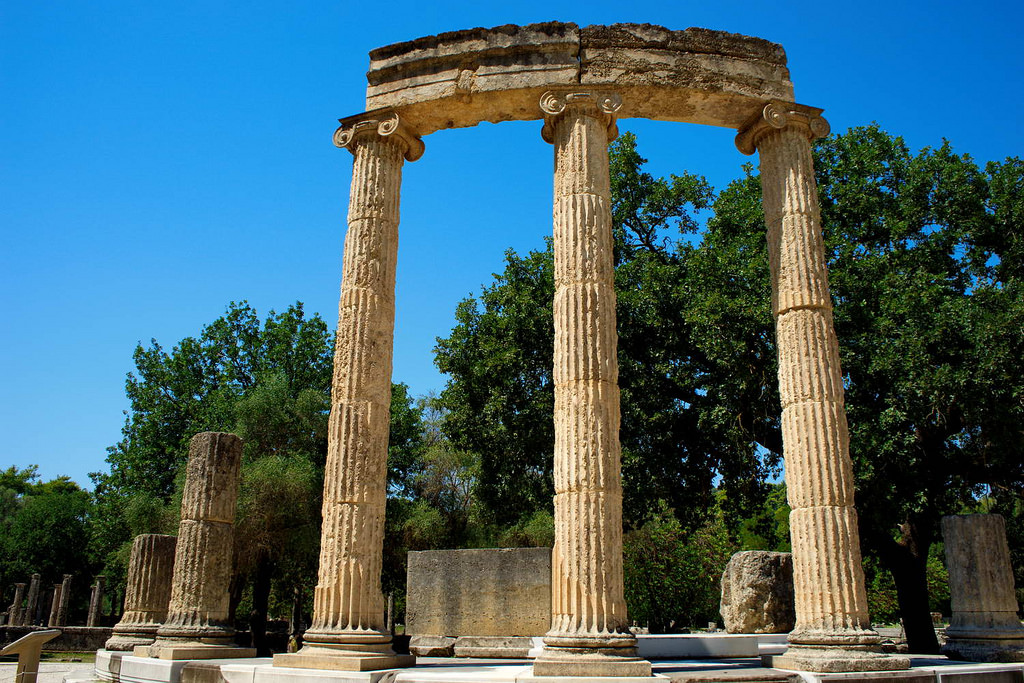 Ancient Olympia (Flickr: Dimitris Karagiorgos )
On the mainland, on the western coast of the Peloponnese, take an excursion to the ancient origins of the Olympic Games. Ancient Olympia is now a village within the valley of the river Alpheus and the archaeological site has become a world famous. Explore the Foloi Oak Forest where the mythical Centaurs lived, pretty villages like Andritsena and Karytena or the mineral springs of Kaiafa. The Mandola Rosa Resort is a perfect relaxing location where children's holiday dreams are fulfilled. The resort is on one of the longest sandy beaches throughout the Mediterranean. With open-air playgrounds, horse riding, paddling pools and water slides there is plenty to keep them occupied. The kids club offers all kinds of activities such as sports, arts & crafts, environmental days, team games, dancing and parties.
Angela Youngman contributed this to MiniTime.