Family-friendly outdoor activities
By Jan Ross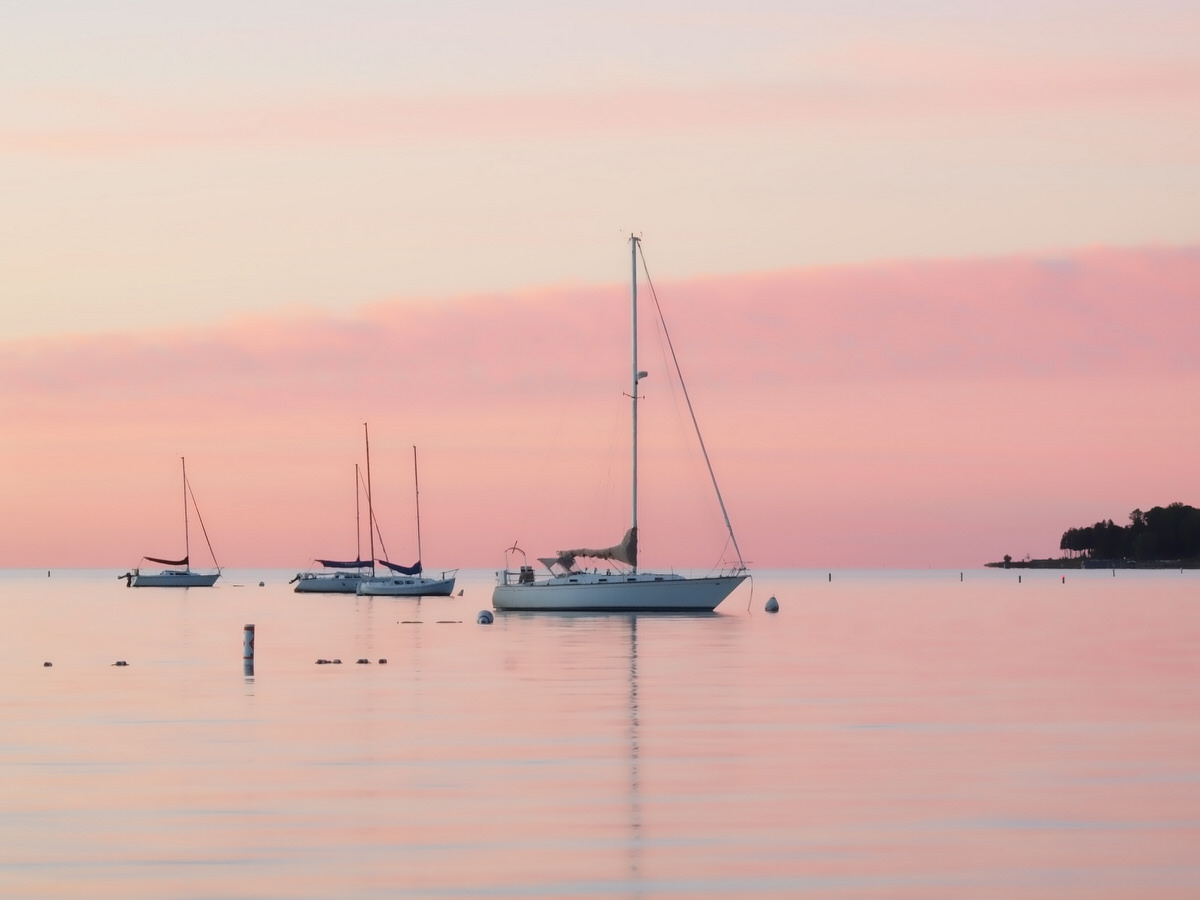 Lake Michigan in Ephraim, Door County, Wisconsin (Flickr: Jim Bauer)
Often referred to as the "Cape Cod of the Midwest" because of its charming lighthouses, beautiful beaches, water sports, and wonderful restaurants featuring locally caught fresh fish, Door County is a great, family vacation destination.
You will find plenty of kid-friendly attractions throughout the area, and with dozens of beaches and five of Wisconsin's expansive and beautifully maintained state parks, you can swim, hike, bike, fish, or participate in a variety of water sports and other fun outdoor activities.
(MORE: Five Land and Water Adventures in Jamaica for Outdoorsy Families)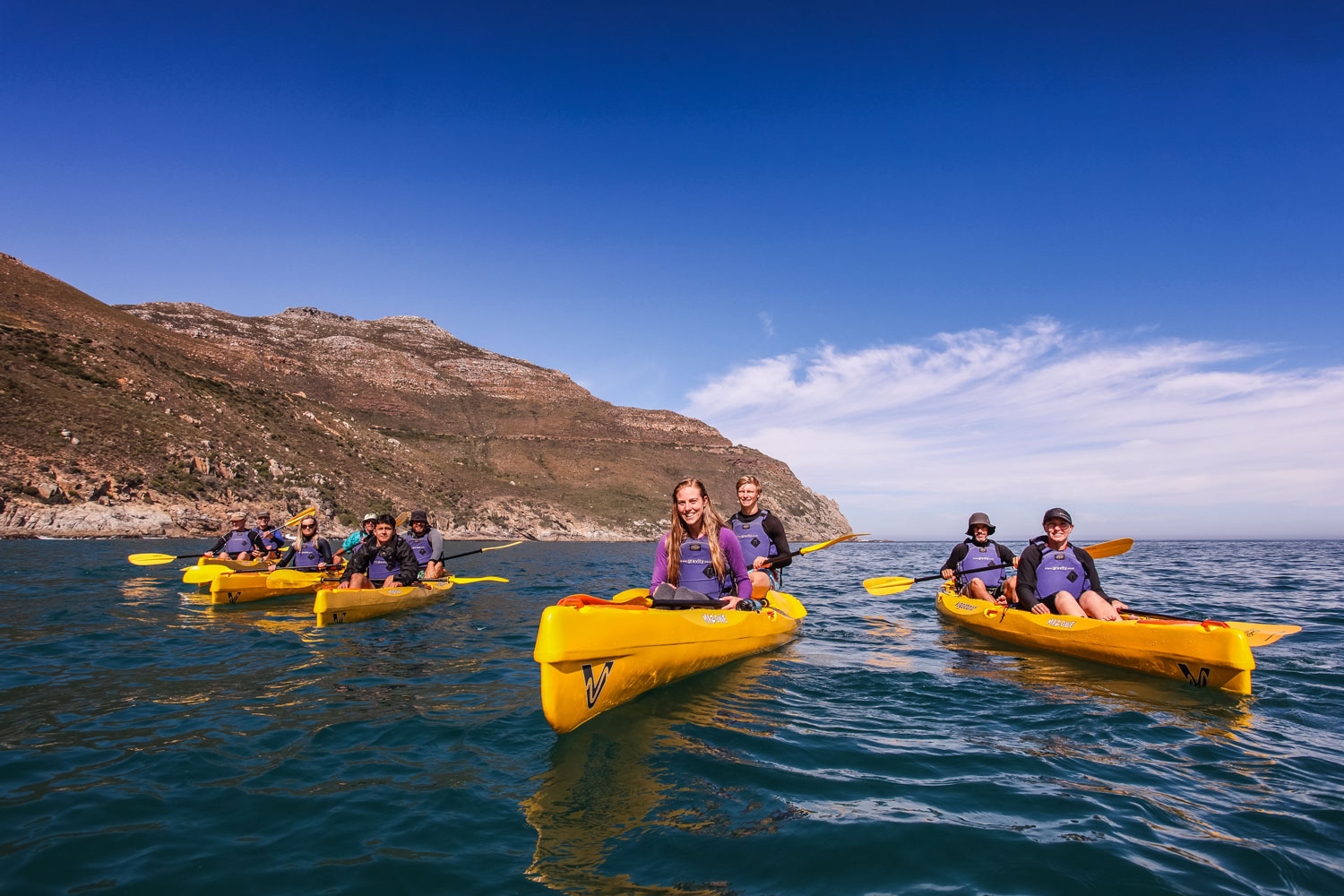 Kayaking with Gravity Trails (Courtesy Gravity Trails)
1. Kayaking is a great activity for any family vacation because it's appropriate for almost any age, even young children as they can share a double kayak with an adult. Gravity Trails is a Door County company that offers an innovative kayaking excursion called the Clear Bottom Shipwreck Tour, an area is famous for the many shipwrecks. The double kayaks have a clear plastic insert in the floor between your feet so you can look right into the water to see rocks, plants, small fish and the tumbled wooden remains of shipwrecks.
2. Zip lining is another family-friendly activity and, although it's mainly appropriate for older kids and adults, Gravity Trails has a zip lining course at their Egg Harbor location that is not extremely high and provides a great and non-intimidating introduction to the sport.
3. Gravity Trails also offers gem mining at their Egg Harbor location, and kids will be taken with this activity that involved fossil mining by standing at a wooden trough with a sluice and swishing sand around to find shark teeth and other small fossils.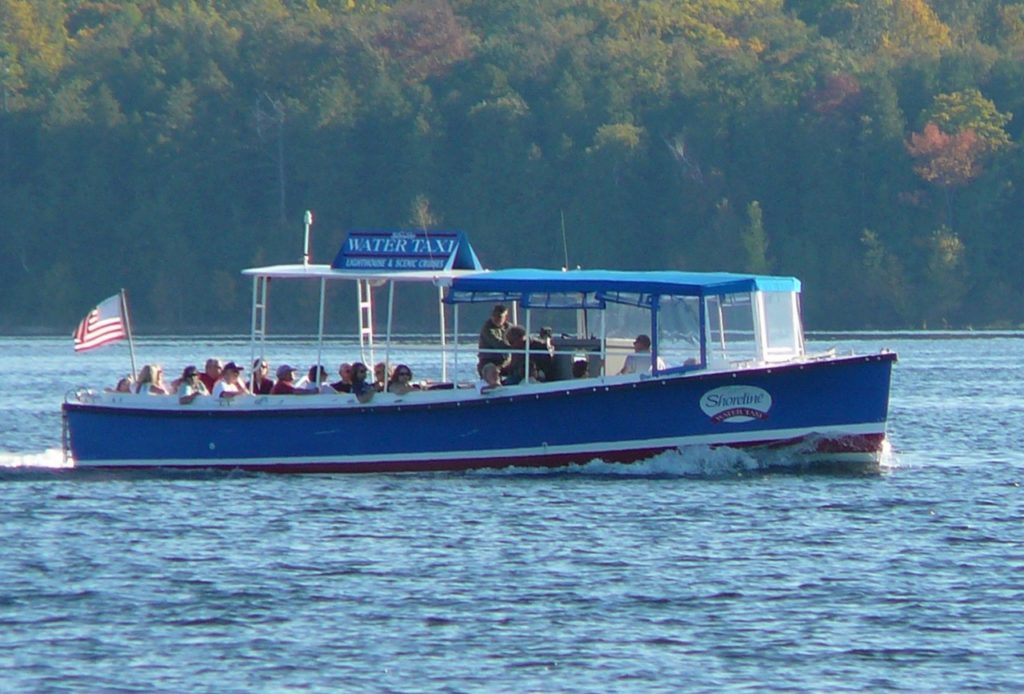 Cruising with Shoreline Charters of Door County (Courtesy Shoreline Charters of Door County)
4. A cruise of the area is a requisite experience as it really gives you a great view of both the land and water. Shoreline Charters offers a variety of sightseeing cruises from Sister Bay and Gills Rock. Take the Coastline, Cliffs and Caves Cruise, a 1 ½ hour cruise along the coastline to Ellison Bay, fascinating caves, the Meridian shipwreck and some truly amazing waterfront homes.
5. When you are ready for some less strenuous activities, a relaxing day at the beach is always a possibility in Door County with over 20 beaches available from large, state park beaches to small, local town beaches. The expansive beach at Peninsula State Park offers water sports along with a snack bar and bathrooms, while the small, charming beach at Egg Harbor offers easy walking distance to local shops like the Chocolate Chicken, cafés and restaurants.
Gastronomy Options
Door County offers a dizzying array of family-friendly dining options with kids' menus, including casual Grasse's Grill in Sister Bay that serves great fish tacos to nicer dining experiences like luscious smoked pork chops and homemade ice cream at The Cookery and a festive lobster boil at Harbor Fish Market and Grille in Bailey's Harbor.
(MORE: Awesome Late Summer to Early Fall Outdoor Adventures for Families)
Accommodations
There are a variety of family-friendly hotels in Door County. Little Sister Resort, hidden away in the middle of a cedar forest on the shore of Green Bay, is a 20-acre resort that features cabins, cottages, chalets, and very nice rental homes, many located just a few steps from the bay. One of the nicest and most economical amenity for families at Little Sister Resort is that they include a full, cooked to order breakfast every morning that might include choices like Swedish or cherry pancakes, crustless quiche, and fabulous homemade breads.
Another very nice Door County hotel in the tiny town of Ephraim is the Edgewater Resort. This historic resort overlooks beautiful Eagle Harbor and comes complete with a pool, nice cottages with kitchenettes and fireplaces, and a great location within walking distance of the beach, shops and restaurants including Wilson's Restaurant and Ice Cream Parlor where you can get a hand dipped milkshake.
A more budget-conscious location in Sister Bay is the Open Hearth Lodge with a nice indoor pool, a Continental Breakfast included every morning, and a location close to both Sister Bay and Ephraim. Door County has a lot to offer and you should start planning your next vacation there immediately!
Jan Ross contributed this to MiniTime. She writes for a variety of venues, both print and online, and often travels with her photographer husband.