Things To Do in Outdoors Boston with Kids
By Jodi Grundig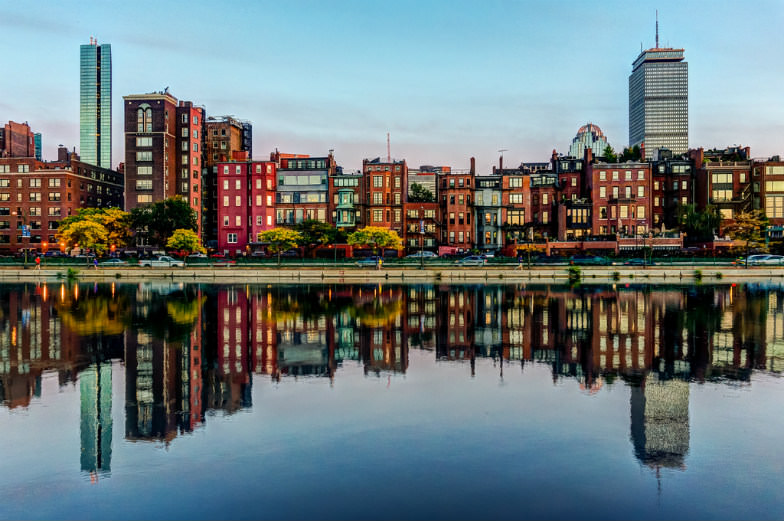 Boston Skyline (Flickr: Robbie Shade)
Boston, MA is one of the most beautiful cities to visit during the summer. Although Boston is known for its world-class universities and museums, its location nestled against the Boston Harbor and Charles River makes it one of the best cities to spend outdoors in the summer. In addition, Boston offers many family-friendly attractions and hotels, making for a fabulous family vacation. Here are 7 great family-friendly outdoor activities to do in Boston with kids:
Boston's North End
Boston's oldest residential community is also a great place to stroll with your family. Offering dozens of wonderful restaurants and cafes, this traditionally Italian neighborhood is also home to numerous festivals throughout the summer, as well as a unique farmer's market on Fridays and Saturdays (think less local produce, and more fresh fish). Before or after eating a delicious Italian meal, be sure to take a walking tour of the neighborhood with your family and see some of the historic landmarks including the Old North Church.
Fenway Park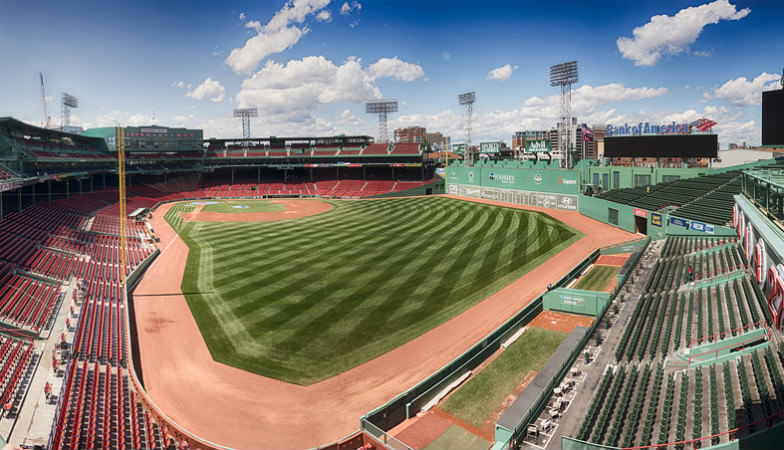 Fenway Park (Flickr: Eric Kilby)
If you can't catch a game at America's Most Beloved ballpark, then consider taking a tour of the home of the 2013 World Champion Boston Red Sox. Located right in the city by Kenmore Square (and easily accessible via public transportation), Fenway Park is a great place to visit with kids. Sixty-minute family-friendly tours of Fenway are offered year-round on the hour. Tour tickets are available at the D gate of Fenway Park and are only sold on the day of on a first-come, first-served basis. Get there early to be sure that you get in.
Boston Harbor Islands
Looking to experience the beach and seashore in Boston? Look no further than the Boston Harbor Islands, located right off the coast of the Boston Harbor. The 12 islands and peninsulas (plus 22 more that aren't accessible) of the Boston Harbor Islands are a great day trip for families. Spectacle Island is one of the best to visit with kids, because of the tide pools, beach and restaurant.
To travel to the Harbor Islands, visit the Ferry Center on Long Wharf by Christopher Columbus Park. Ferries do sell out during peak times so arrive with plenty of time before your planned departure. Be sure to decide in advance what time you want to leave the island, because you'll need to book your departure ferry when you get your tickets. Once on board, the trip to Spectacle Island is about 20 minutes or so, and the journey is fun and beautiful.
Boston Public Garden
America's oldest public garden is located right in the center of Boston, adjacent to the Boston Common. Grab lunch on Newbury Street and then head to the Public Garden to ride the famed Swan Boats with your kids. While you are there, check out the Make Way for Duckling statue, which is sometimes decorated in honor of Boston sports. Amateur photographers will love the multiple photo opportunities located throughout the beautiful park.
Boston Harbor Waterfront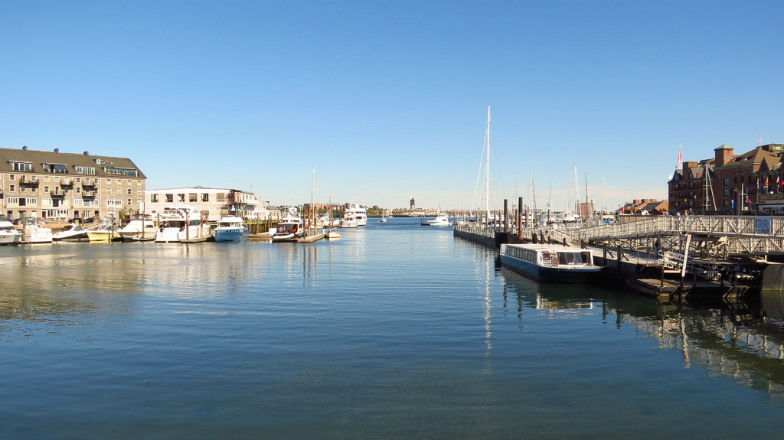 Boston Harbor Waterfront (Flickr: Robert Linsdell)
There's so much to do with kids along the Boston Harbor Waterfront – even if you don't want to visit the New England Aquarium or the Boston Children's Museum. The new Rose Kennedy Greenway – an outcome of the infamous Big Dig – offers a carousel, Splash Park, and food trucks on a city park along the Boston Harbor. In the summer, it's also home to the Greenway Public Market.
If you'd prefer to explore the Boston Harbor with your family, book one of the many sightseeing boats and whale watches offered right off the harbor. There are also several family-friendly restaurants and hotels located right on the waterfront.
USS Constitution
The world's oldest navy commissioned warship afloat, the USS Constitution, is docked in the former Charlestown Navy Yard, a short walk from Boston's North End. The ship, nicknamed "Old Ironsides", offers regular free tours throughout the year, and active US Navy personnel are available to answer questions. This is the last summer, however, to visit the ship until 2018, as it will be closed for restoration starting in early 2015. Guests are invited to the Tuesday morning 8 a.m. Morning Colors ceremony during summer hours – it's free but you must register in advance.
A short walk away from the USS Constitution is the separately operated USS Constitution Museum, which features interactive exhibits that are great for kids.
Canoe/Kayak Charles River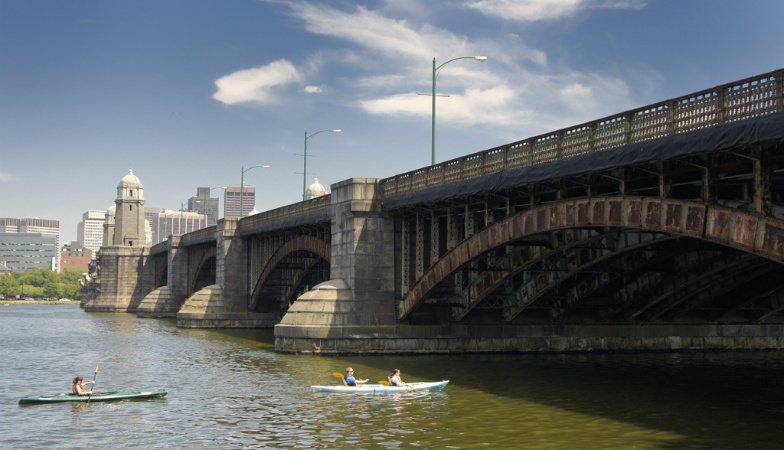 Kayaking in the Charles River (Flickr: Soe Lin)
Looking for more active outdoor fun in Boston? Take a canoe, paddleboat, paddleboard, rowboat or kayak out on the famed Charles River. Charles River Canoe & Kayak offers rentals out of their location in Boston's Allston/Brighton neighborhood. Free parking is available, and guests can also choose to reserve an on-site picnic table for a family picnic lunch before or after heading out. One-way (to Kendall Square in Cambridge) or round-trip rentals are available.
Jodi Grundig of MomsFavoriteStuff.com contributed this to www.MiniTime.com.