Visiting the desert with the kids
By Michelle Rae Uy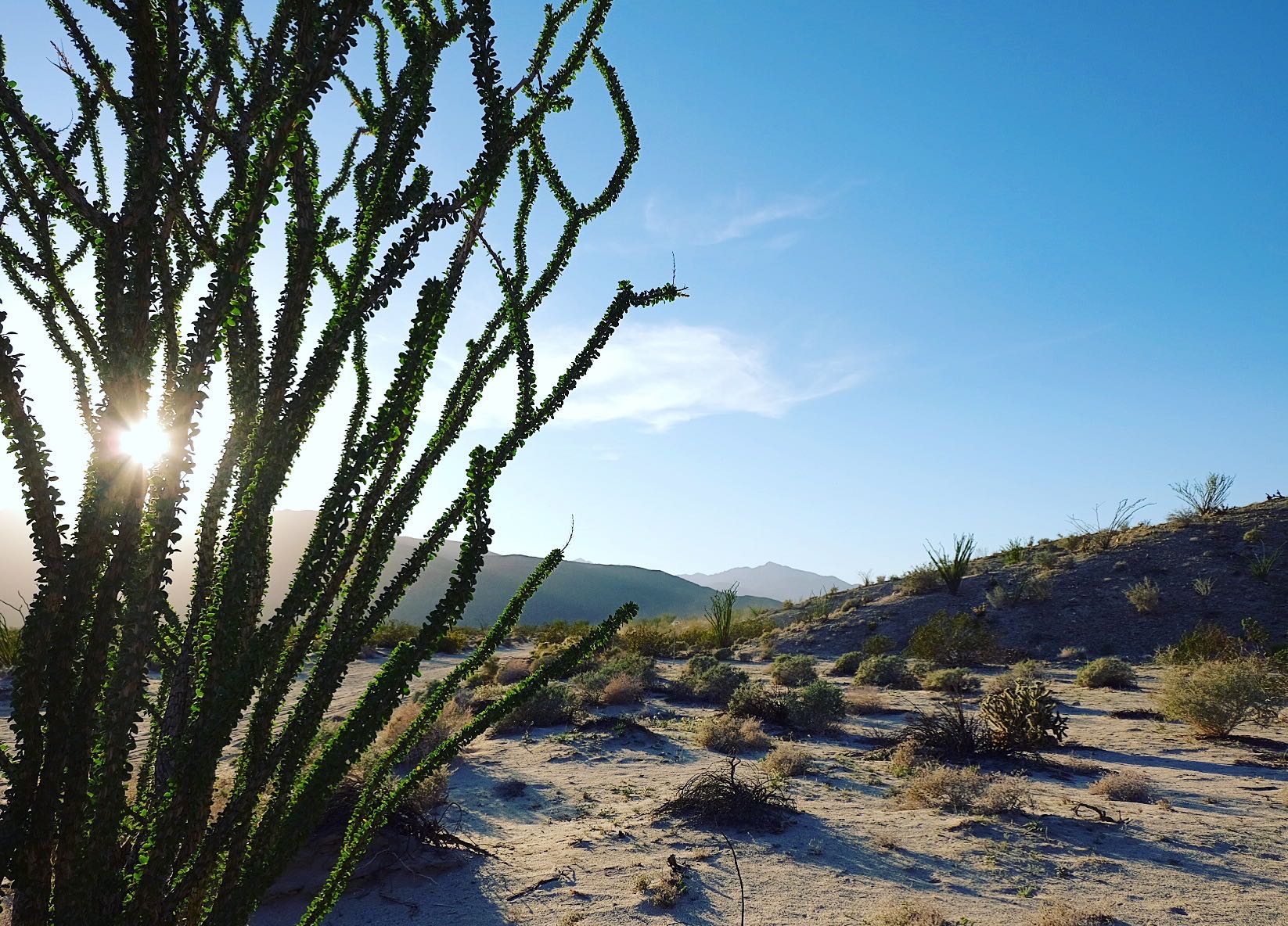 Desert Gardens in Anza Borrego just outside of Borrego Springs (Photo: Michelle Rae Uy)
From a distance, Anza Borrego looks like a massive, uninhabited territory where barely anything grows, wild in nature with an edge of the world character and vicious to travelers unfamiliar with the ways of the desert land. But upon closer look, California's largest state park is, in fact, a beautiful landscape where bighorn sheep–from which the park takes its name–roam, a lush oasis flourishes and miles of desert wildflowers grow with the arrival of spring.
This desert state park located about two hours from San Diego, California, affords plenty of things to do for families. When you visit Anza Borrego, you can hike kid-friendly trails; visit natural gardens that bloom in yellows, purples, pinks and oranges in the springtime; and even find hidden streams and small waterfalls that feed into a palm oasis.
Here are five things you can do with the kids when visiting Anza Borrego State Park:
(MORE: Desert Getaway: Exploring Palm Springs with the Kids)
Hike to Palm Canyon Oasis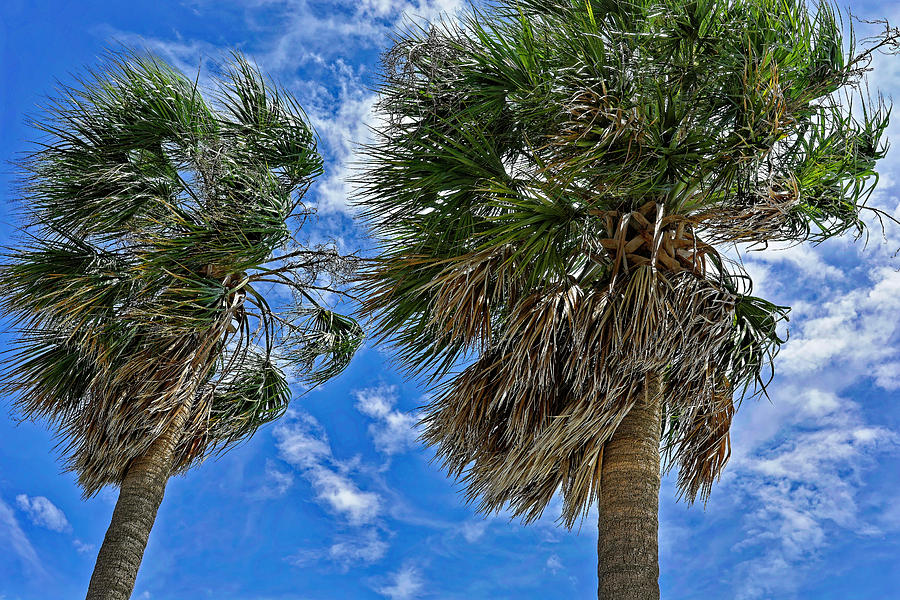 California palm grove trees at Palm Canyon Oasis (Photo: Rebecca Carr)
The 1.5-mile nature trail that leads to the beautiful California palm grove oasis is relatively easy, very kid-friendly and surprisingly picturesque, with lovely desert flora that border it on both sides and the occasional majestic bighorn sheep that graze around it. Nearing the oasis, you'll encounter small streams with water cool to touch, sweet-smelling grass, and large granite boulders that provide cool surfaces to sit (or lie) on for a short break. At the oasis, there's plenty of shade for a small picnic as well as water to dip your tired feet in so bring sandwiches and get ready to get a little wet.
Even in the winter months, the midday sun can get pretty intense so bring plenty of water (one gallon per person is highly recommended) or else hike in the early morning or late afternoon.
See (and Photograph) the Wildflowers In and Around Desert Gardens
A long drive (mostly because it's on uneven desert dirt road and you can't drive faster than 20 miles an hour) or an even longer hike will take you across a desert field into the very lush Desert Gardens. While the drive is slow, in the spring there are plenty of opportunities to stop and admire the hundreds of lovely desert lilies that bloom only at sundown or in the early morning and the sweet-smelling purple flowers of the desert sand verbenas. Tall ocotillos and their red-orange flowers that bloom at the tips also make an appearance, but there are more of them at the family-friendly Desert Gardens, which is even richer in flora. Picnic tables on top of the hill near the small parking lot are available; as are benches that look out into the sea of green.
It's nicer to go an hour before the sun goes down, so you can stay until sunset and see the landscape during the golden hour as well as catch the lilies start to awaken.
Explore Galleta Meadows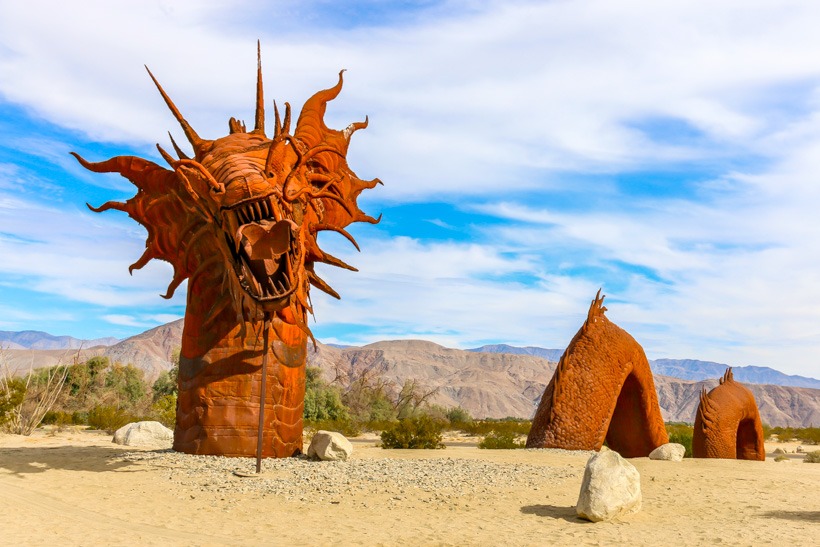 Gigantic desert serpent at Galleta Meadows (Photo: Michelle Rae Uy)
From the main roads, you'll probably only notice four or five of them. But as soon as you get close to examine on of the many gigantic sculptures that are spread out all over the extensive Galleta Meadows, you commit yourself to at least an hour of admiring the metalwork and taking photos from different angles. Located just outside of Borrego Springs' tiny main strip, just beyond the community's roundabout, Galleta Meadows is a magnet for the curious. And it's hard to resist its pull once you catch a glimpse of that impressive 350-foot-long red serpent or that grasshopper stuck in a standoff with a scorpion.
Even though the sculptures are clustered in groups of two or three, a car is necessary to see most of the sculptures in one visit as the clusters are far apart from one another. Go in the morning when it's cooler, and take plenty of photos.
Stargaze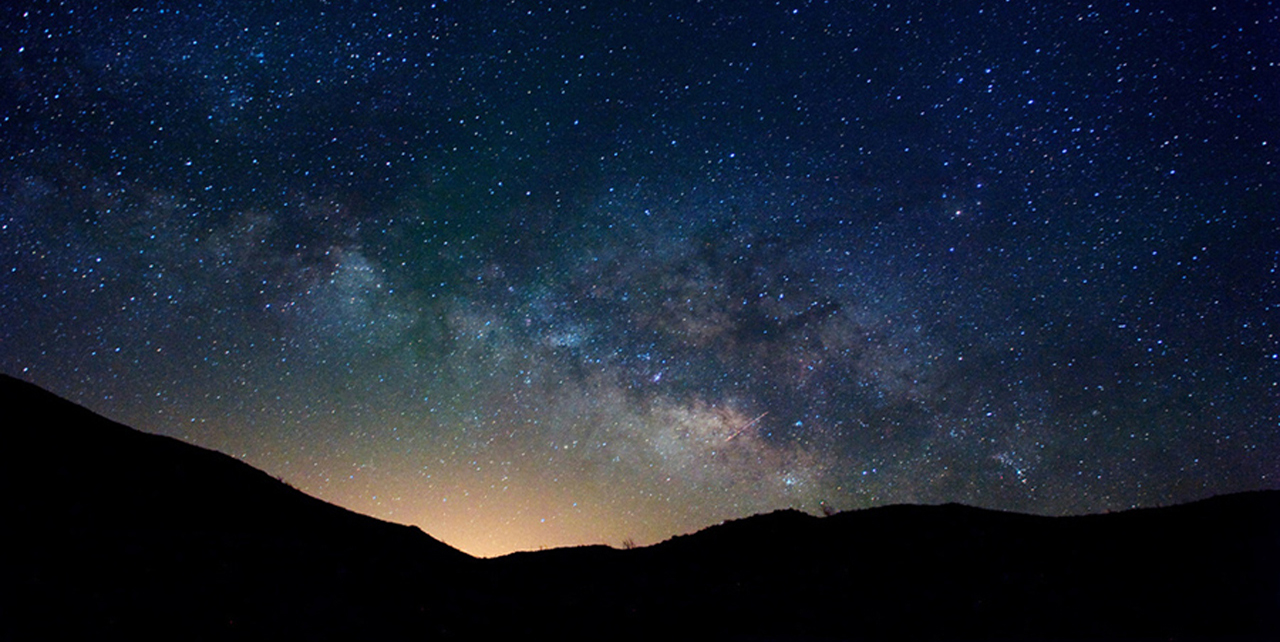 Night sky over Anza Borrego (Flickr: Anthony Citrano)
Anza Borrego may be intimidatingly dark at night, but look up and you'll witness a spectacular rarely seen if you live in a big city or town. Designated as an International Dark Sky Community, Anza Borrego is one of the few places in Southern California where you can witness the millions of stars that bedeck the night sky as well as the stunning Milky Way sans light pollution. A kid-friendly way to get acquainted with the park's amazing night sky is to secure a campground for the night and identify the different constellations visible while enjoying s'mores. Not the camping type? Stay at one of the hotels in Borrego Springs and drive a mile or so away from town to a dark spot; just make sure to bring flashlights.
Find the North Star, set your tripod and take some star trail photos if you're into photography. Download the app Starmap on your phone, if you're looking to expand your knowledge of astronomy.
(MORE: America's Best Hotels for Stargazing)
Go Glamping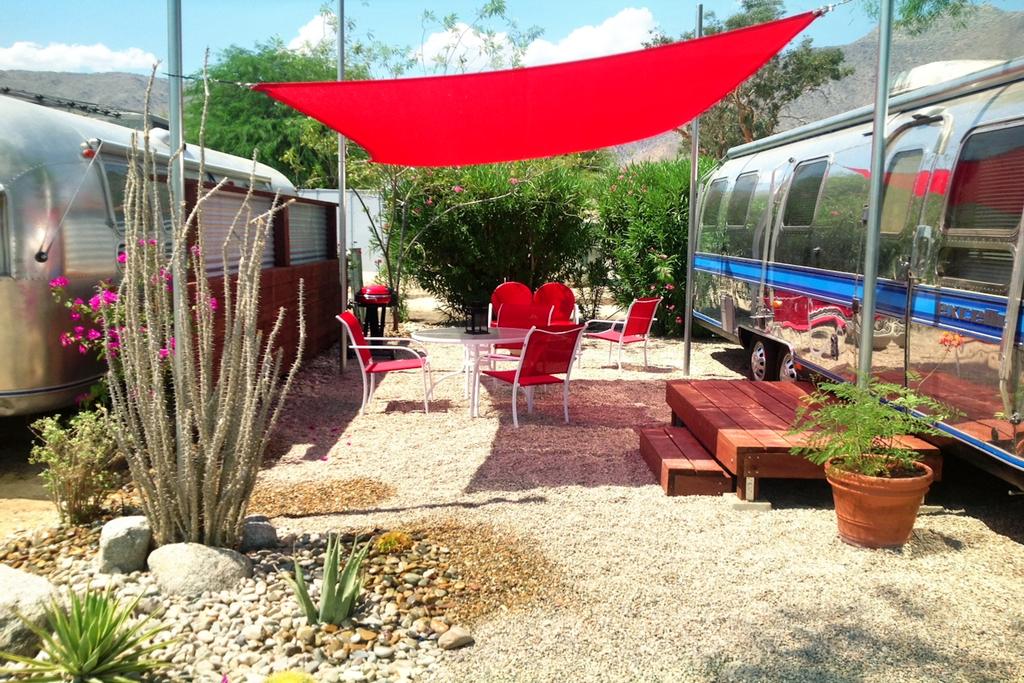 Vintage airstream at Palm Canyon Hotel & RV Resort (Photo: Michelle Rae Uy)
If roughing it isn't your family's thing yet you want to experience the joys of camping, glamping might be the way to go. This type of accommodation or experience lets travelers stay close to nature without having to sacrifice life's modern conveniences like a comfortable mattress and an actual roof over their heads. At the Palm Canyon Hotel & RV Resort, charming vintage trailers and airstreams accommodate families of four and function like hotel rooms. They afford not just comfortable beds but also a TV, heating and air-conditioning, and, in some units, a full kitchen and full, albeit small, bath. Guest, therefore, get the best of both worlds.
Rent one of the vintage airstreams for more space; a full kitchen with a stove, a sink and a fridge; a full bath with a shower, tub and toilet; and a separate bedroom. A firepit, outdoor grill and outdoor dining table make the camping aspect just a tad easier.
Michelle Rae Uy contributed this to MiniTime. She is a travel writer based in Los Angeles and MiniTime's Head of Content, who spends her free time on adventures and film photography.