Universal Studios with kids
By Michelle Rae Uy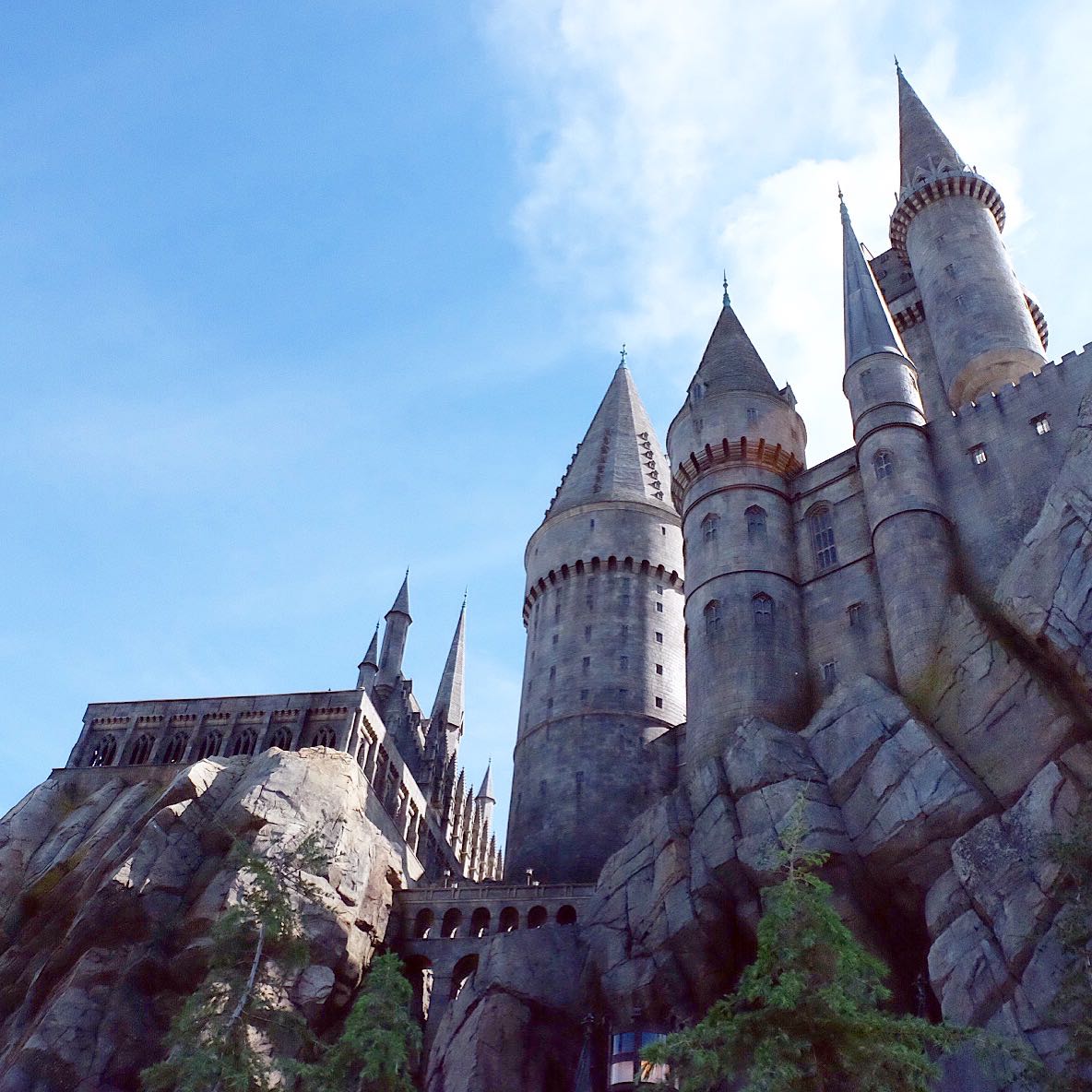 Hogwarts Caste at WWoHP at Universal Studios Hollywood (Photo: Michelle Rae Uy)
In a few hours, the long anticipated addition to California's trove of family-friendly theme park attractions will finally open to the public. And while Universal Studios Hollywood is officially sold out for the grand opening of its very own Wizarding World of Harry Potter, the magical land is here to stay, thus giving fans of the book series and the movie franchise plenty of opportunities to experience it.
When you and your kids finally making your way to this immersive land full of hidden surprises and familiar elements (Sunday afternoons are usually less crowded), here are some things you must not miss during your visit.
(MORE: New Kid-Friendly Offerings at Universal Studios Hollywood This 2016)
Harry Potter and the Forbidden Journey
Very kid-friendly and super immersive, Harry Potter and the Forbidden Journey is one of the very first rides in the WWoHP areas, and is thus an essential part of the whole experience. This 3D-HD ride takes you, well-protected with your Quidditch goggles on, around and above the Hogwarts grounds along with Harry, Ron and Hermione to escape fire-breathing dragons, soul-sucking dementors and cave-ins. Along the way, play a game of Quidditch on the side and try to catch the Golden Snitch. And once you've finally managed your escape, make your way down to the Great Hall where Dumbledore and all the Hogwarts students await.
Traditional English Fares at Three Broomsticks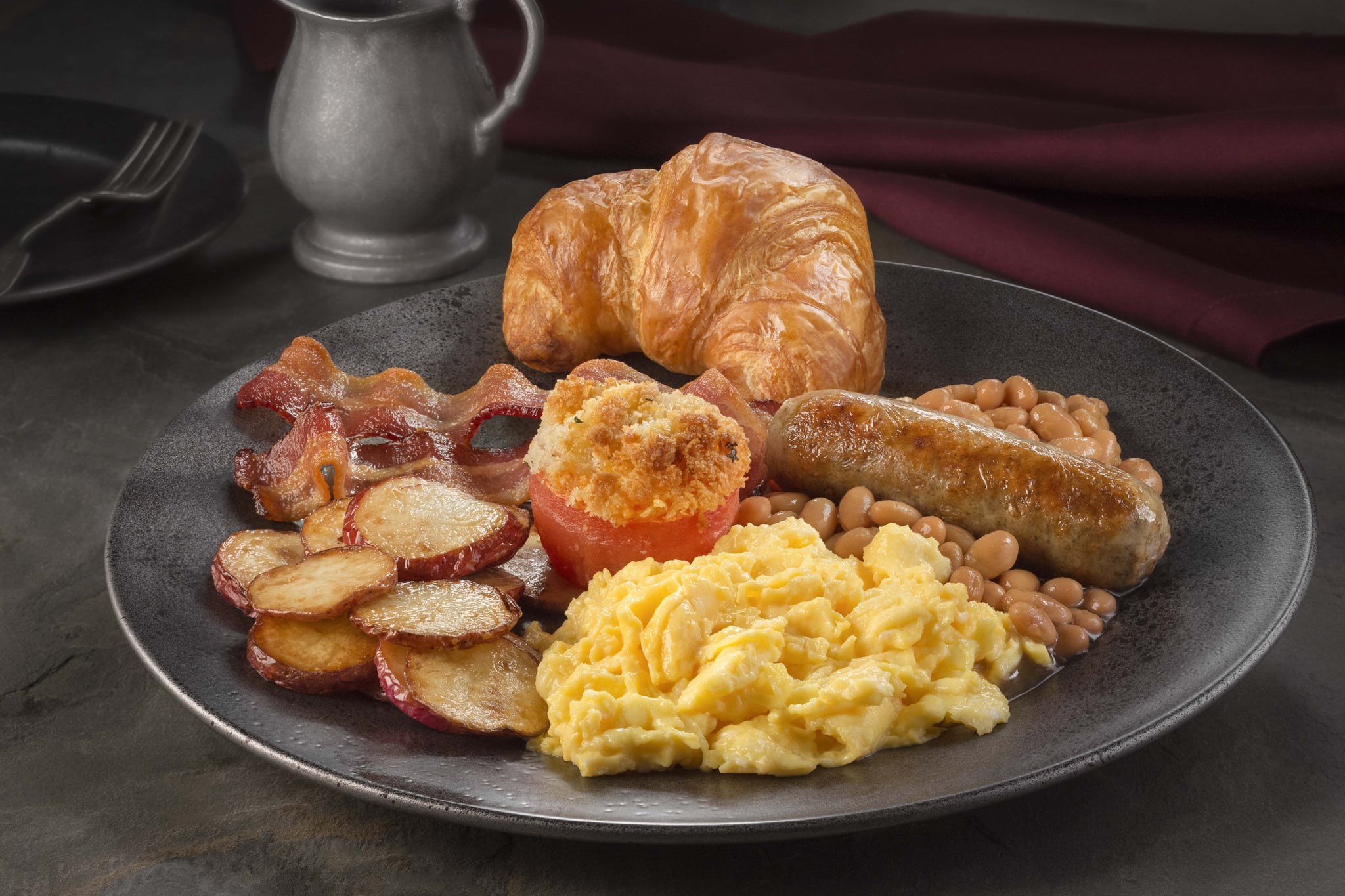 Traditional English breakfast for kids at Three Broomsticks (Courtesy Universal Studios Hollywood)
Warwick Davis who plays Professor Flitwick in the movie franchise said at the Media Preview Day that the dishes served at Three Broomsticks are among his favorite parts of the WWoHP. In fact, he said that they make him think of home. We can't blame him; the traditional English fares in the area are surprisingly terrific and much, much better than your typical theme park food. Sample dishes like Bangers & Mash, Shepherd's Pie, Fish & Chips, and the Great Feast Platter in between experiences, and you and your kids will enjoy the land well-nourished.
Frozen Butterbeer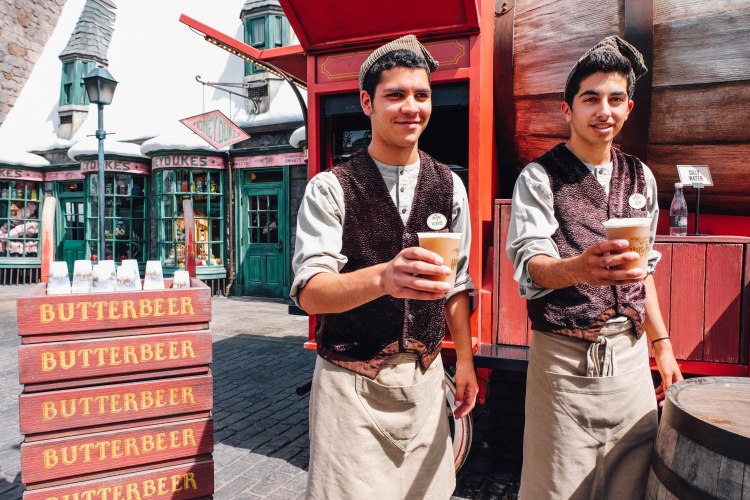 Butterbeer anyone? (Photo: Michelle Rae Uy)
James and Oliver Phelps admitted as much at the Media Preview Day that the butterbeer served at WWoHP is so much better than the Butterbeer they drank during filming. But there's something better than that regular cold Butterbeer you've been dreaming about since you've read the books or seen the movies. That is FROZEN Butterbeer. It is essentially Butterbeer slushy. And it is not only divine and addicting; it's also perfect for refreshing yourself after walking around a crowded theme park under the hot afternoon sun. Grab one for each person in the family (because Butterbeer is not for sharing!) at Three Broomsticks where you can get those collectible plastic mugs. Butterbeer kiosks are also available around Hogsmeade so you won't have to wait in long lines.
Flight of the Hippogriff
Many rollercoasters may prove too frightening for the younger kids, but not Flight of the Hippogriff. This exciting albeit short coaster is fun for the adults and older kids, yet not too exhilarating for the little ones to pleasantly enjoy. Plus, it's one of the only two rides at WWoHP Hollywood so it must not be missed.
Wand Selection Ceremony at Ollivander's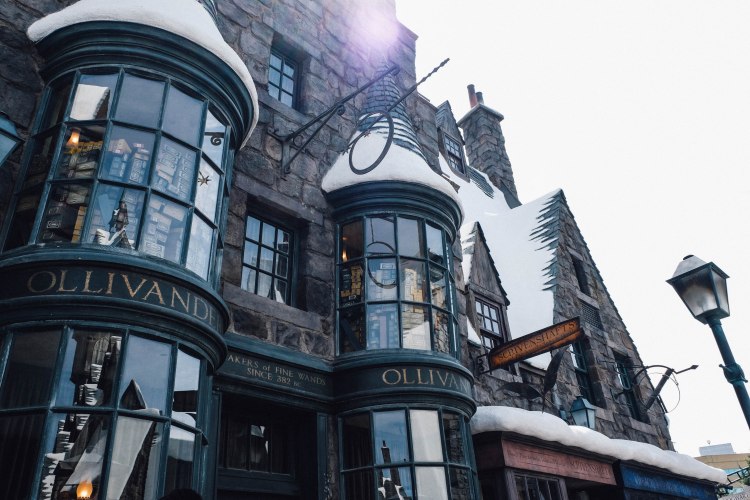 Ollivander's (Photo: Michelle Rae Uy)
Secure a spot in line early in the day next to Ollivander's Wand Shop as the Wand Selection Ceremony is one of the WWoHP's most beloved attractions. Families will be lead into a dark room where a wand maker will choose a young witch or wizard for the wand selection. With the help of the wand maker, the young witch or wizard will try on a couple of wands until a wand finally chooses him or her. Be ready for a couple of surprises; wand selection, after all, is not an easy process. When a wand finally chooses the young witch or wizard, the group will be let out to the wand store where they can buy every type of wand there is, including those of their favorite Harry Potter characters.
(MORE: Hogwarts is Coming to Southern California )
Casting Spells with Your Wand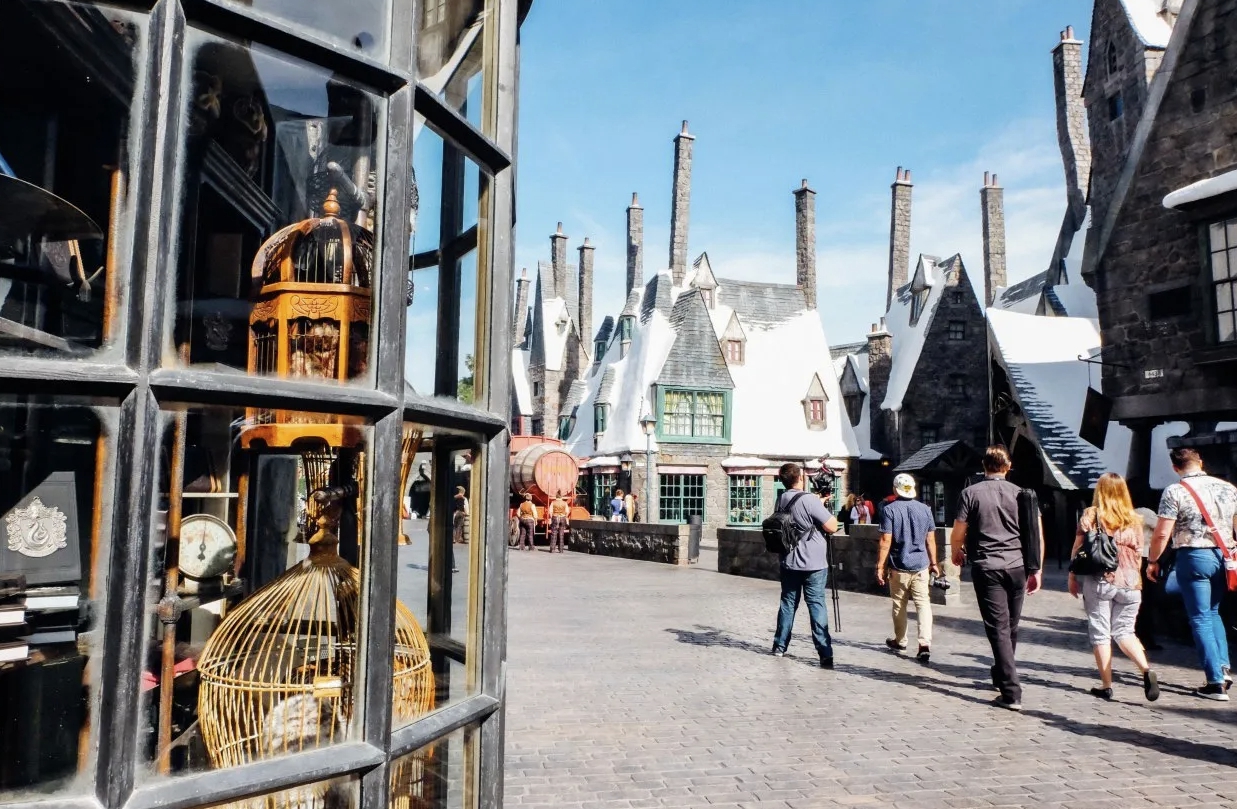 Cast a spell while exploring Hogsmeade (Photo: Michelle Rae Uy)
Once you have your wands, find the golden medallions that are scattered all over Hogsmeade (the map that comes with each wand should make the search easier). These medallions are basically markers of the most interactive portions of the village and will teach you basic spells to perform for certain awesome effects. One of the medallions next to Ollivander's, for example, will teach you to open a small wooden cabinet with the Alohamora charm. The Finite Incantatem medallion will teach you how to spot a quill mid-writing.
Shopping for Harry Potter Merchandise
Harry Potter sweaters, jackets, scarves, Quidditch uniforms, robes, wands and brooms are among the most obvious merchandise you can purchase at the WWoHP. Yet, believe it or not, there are more that guests can purchase to bring back home. Harry Potter pins, notebooks, passport covers, inks and quills, sealing wax and stamps, Quidditch balls, stuffed animals and many more are also available. And they're too awesome to resist, so make sure you've set your retail therapy budget with the kids.
Michelle Rae Uy contributed this to MiniTime. She is a travel writer based in Los Angeles and MiniTime's Head of Content, who spends her free time on adventures and film photography.