Family-friendly things to do in Estes Park
By Erin Gifford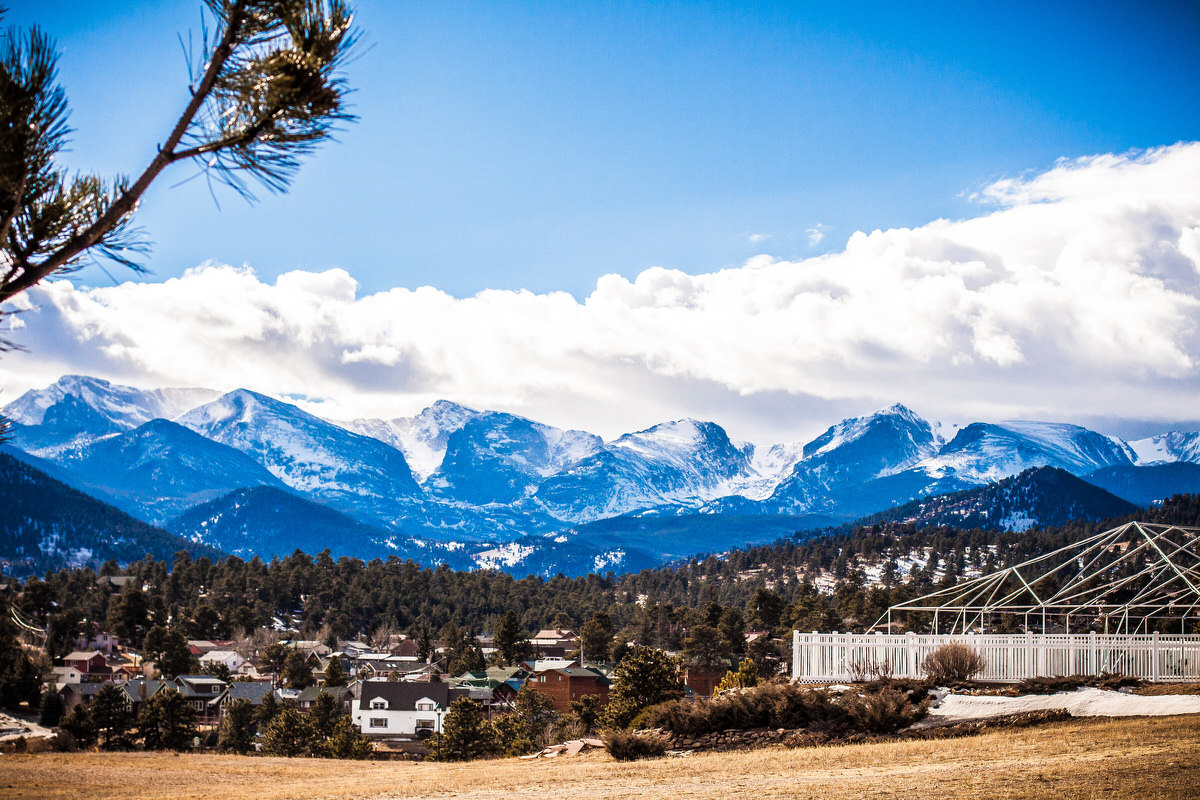 Estes Park, Rocky Mountain National Park (Flickr: prowebix)
As Rocky Mountain National Park in Colorado celebrates its 100th anniversary this year, now is the time to take the kids and it's a must to stay and play just outside the park entrance in Estes Park. From horseback riding to geocaching adventures across the Continental Divide to kayaking on Lake Estes, there's a lot for families to do and experience.
As a bonus, there are plenty of ranger-led programs to enjoy just inside the gates of the park. Look for night sky activities, storytimes, wildflower walks, even park clean-up programs. And, of course, the ever-popular Junior Ranger program is a must to earn a badge or a patch while in the park.
As you begin your Rocky Mountain adventure, take a look at 10 must-do activities to make the most of your visit to Estes Park as a family.
1. Go Horseback Riding. Try a horseback trail ride to experience wilderness trails in and around the national park. For those with young children, look to SK Horses. One- and two-hour rides start in Estes Park and children as young as four can ride.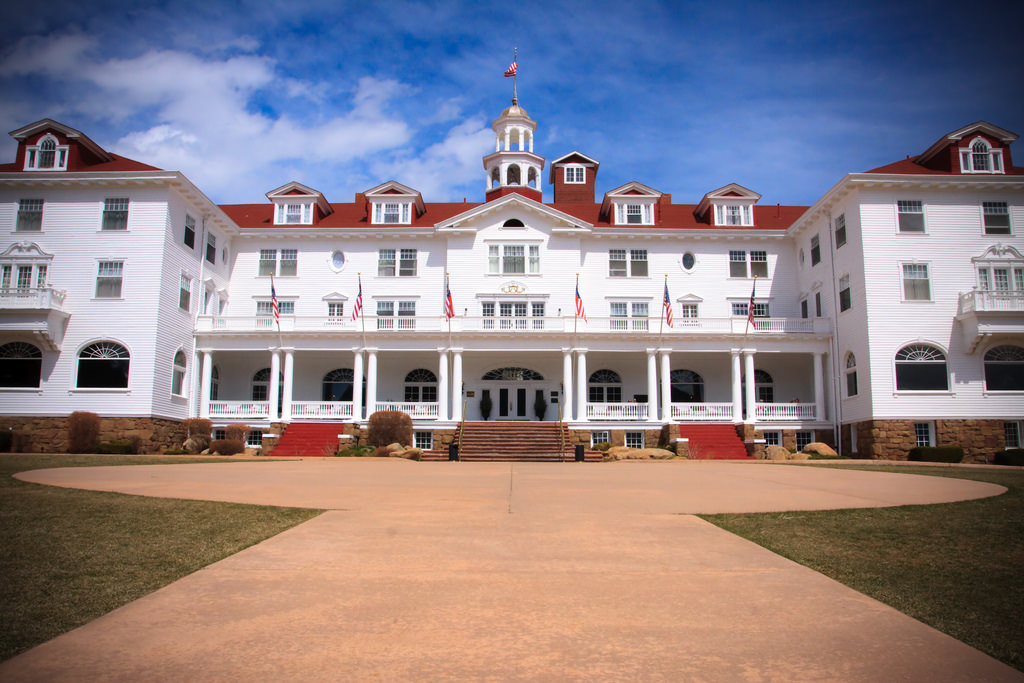 Stanley Hotel (Flickr: sean hobson)
2. Get Lost in a Hedge Maze. At the historic Stanley Hotel, kids will love wandering around the 10,100 square foot hedge maze on the front lawn of the hotel. It's a fun way for the kids to burn off some energy as they find their way out of the maze.
3. Try Geocaching. Download the free Geocaching mobile app and hunt for geocaches as part of the Across the Divide GeoTour. You'll cross the Continental Divide as you make your way between Rocky Mountain National Park and Estes Park. Those who find at least 10 geocaches will earn a souvenir commemorative coin.
4. Explore the Estes Park Museum. The Estes Park Museum is free and has loads of exhibits enabling families to learn more about the history of Estes Park, including the "Climb On!" exhibit, which is all about how climbers navigated their way up and down the rocky terrain.
5. Tiptoe through the Treetops. At Open Air Adventure Park, kids will love flying through the trees and crossing swinging bridges as they maneuver their way around the aerial adventure course high up in the trees. Kids as young as five can participate so it's truly fun for the whole family.
6. Get Out on Lake Estes. Whether by kayak, pontoon boat or canoe, it's a must to get out on Lake Estes. As a bonus, the Lake Estes Marina has a beach, a wading area and a children's playground. You may also want to rent a bike or pedal cart to ride along the paved 3.75 mile Lake Estes Trail.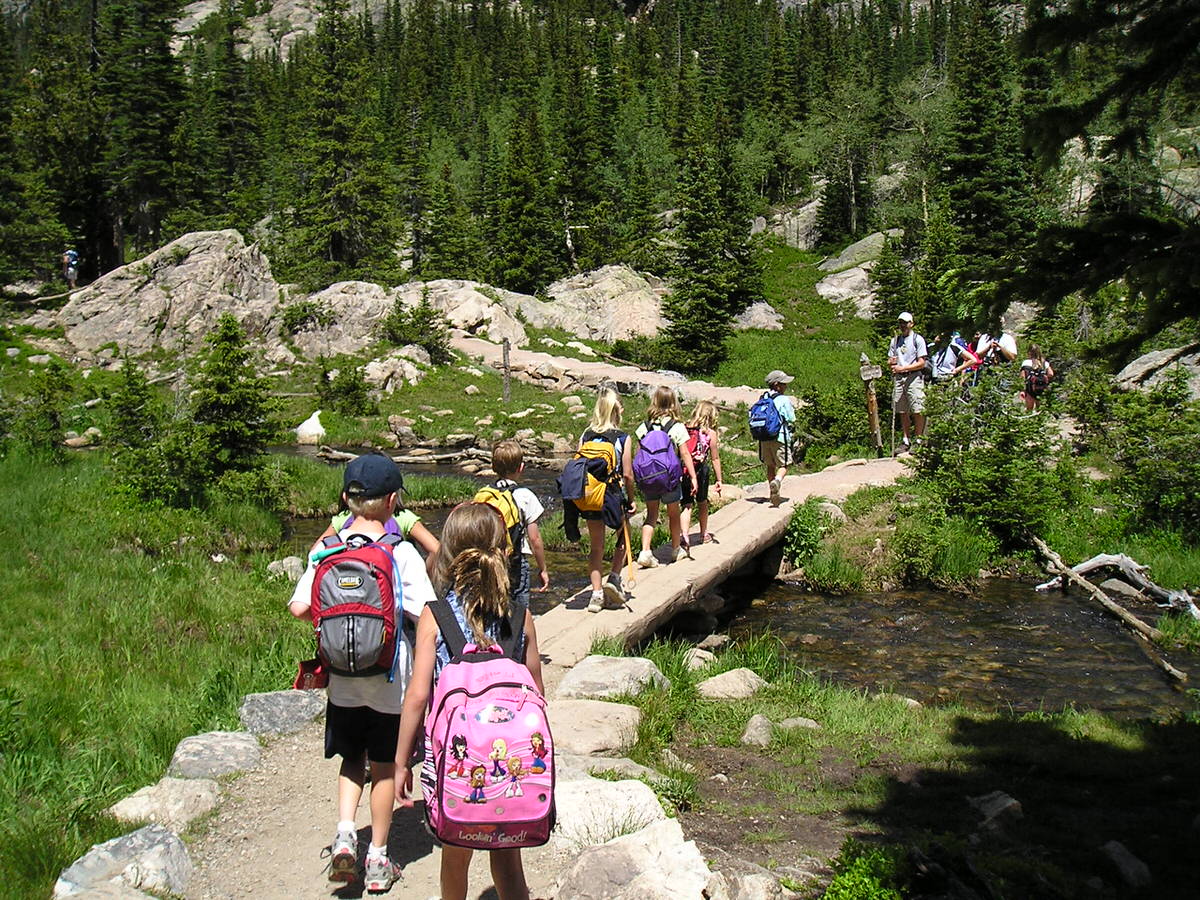 YMCA of the Rockies (Courtesy YMCA Rockies)
7. Spend the Day at the YMCA. From fishing to mini golf to archery, you'll have no trouble spending an entire day outside at the YMCA of the Rockies. For those who want to stay the night, there are a variety of family cabins, as well as three on-site restaurants.
8. Take a Class at the Rocky Mountain Conservancy. There are a variety of classes, bus tours and excursions at the Rocky Mountain Conservancy, including a number of kid-centric programs. Look for nature art activities, photojournaling, fly fishing and nature hikes just for little ones.
(MORE: Hidden Colorado Destinations for Families)
9. Go Fishing. There are plenty of opportunities for fishing in Estes Park and one of the best places to go is the well-stocked Trout Haven Fishing Pond. You can rent fishing poles and pick up bait at the pond. Even better, the staff will clean, pack and freeze anything you catch if you want to take it home.
10. Keep Your Eyes Open for Wildlife. In Estes Park, it's not uncommon to see elk and mule deer roaming the town. In fact, they can be seen just about every day, but keep your distance. It's a must to have binoculars with you to take a look at the wildlife in-town from a safe distance.
In Estes Park, there are a number of family-friendly lodging options. One to check out is Jellystone Park of Estes, a Yogi Bear-themed campground that offers sites to pitch a tent as well as family cabins with kitchens, bathrooms and satellite television. You'll also find plenty of activities, like scavenger hunts, movie night, wagon rides and crafts. Another great choice is the dog-friendly Stanley Hotel. Look for butterfly encounters, a sculpture garden and kid-friendly ghost tours.
Erin Gifford of Kidventurous contributed this to MiniTime.