Best things to do with kids in Maui
By Mimi Slawoff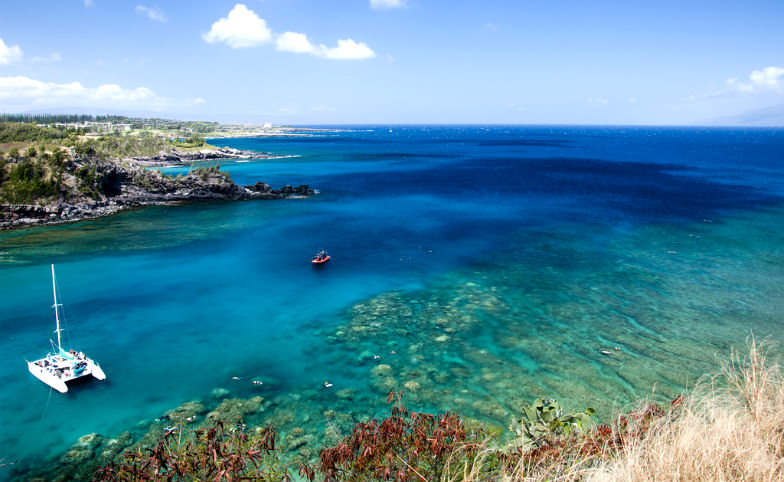 Maui (Flickr: Hawaii Savvy)
Not as populated as Oahu but considerably more developed than the other Hawaiian Islands, Maui is a good choice for families seeking a balance of activities, cultural opportunities, and resort amenities in a natural, tropical setting.
Here's a selection of exciting attractions on Maui to explore with kids:
Kid-Friendly Attractions
Maui Ocean Center. More than 60 indoor and outdoor exhibits showcase sandbar sharks, moon jellies, turtles, tropical fish and other marine animals that live in Hawaii's waters. At the Open Ocean exhibit, walk through a 54-foot-long clear acrylic tunnel that provides a 240-degree view of nearly 2,000 fish. The Tide Pool and Turtle Lagoon exhibits offer close-views of Hawaiian sea life.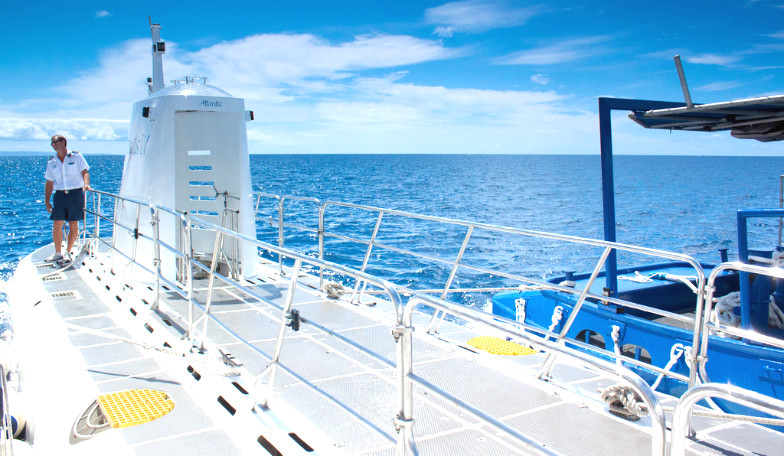 The Atlantis Submarine (Flickr: Abhinaba Basu)
Atlantis Submarines. Kids (and parents) will be wowed by this fun, narrated tour in a spacious submarine designed with large portals for viewing a variety of sea life. Fish and other forms of marine life increase as the battery-powered sub descends 100 feet.
(MORE: Looking for a place to stay? Find wonderful kid-friendly hotels and resorts in Maui.)
Historic Sites
Lahaina Town. Once a whaling port and plantation settlement, this cozy, coastal town has numerous dining and shopping options. Pick up a walking map from the Lahaina Visitor Center and take a self-guided tour along the Historic Lahaina Trail, which leads to 62 historic sites. Buy a shave ice and sit under the massive Banyan Tree, planted in 1873.
Explore the Outdoors
Beaches and snorkeling. Of course, swimming and snorkeling at fantastic beaches are the top activities to enjoy with kids in Maui. Kaanapali Beach is the most kid-friendly. Strong swimmers can snorkel at famous Black Rock, but otherwise it's best (and safer with kids) to snorkel at Molokini Crater, home to more than 250 species of tropical fish. Tours are available from nearby Maalaea Harbor and Lahaina.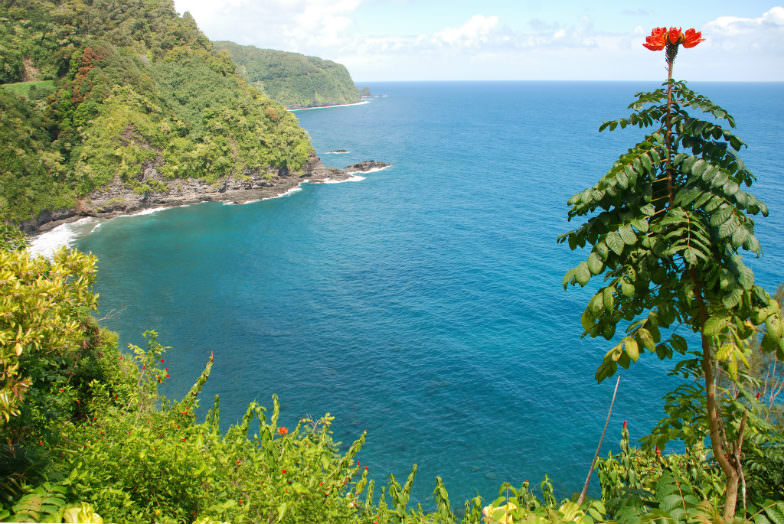 Road to Hana (Flickr: Caroline Gagné)
Road to Hana. Pack food and drinks and get an early start. This legendary drive is just 52 miles long but with 620 curves and 59 narrow bridges can take a few hours to drive. Besides, you want to stop along the way to see and photograph roadside waterfalls, natural pools, rainforests and seascapes. Stop in charming Hana to browse through the Hasegawa General Store. See some of Maui's most scenic beaches: Hana Beach Park, Hamoa Beach and Waianapanapa State Park, a beautiful black sand beach. Continue driving to Kipahulu, home to the popular Oheo Gulch.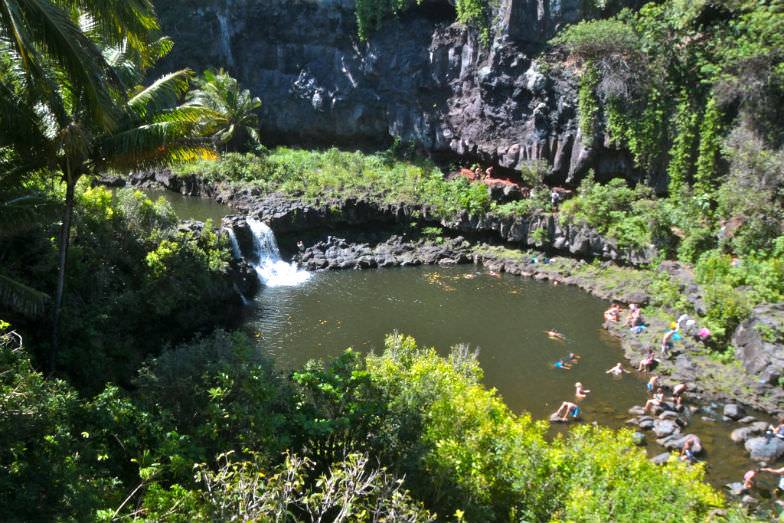 Oheo Gulch (Flickr: Travis)
Oheo Gulch. More commonly known as the Pools of Oheo, this group of beautiful waterfalls spills into tiered pools leading to the ocean. Although swimming is allowed, the rocks are slippery and at times there are flashfloods (check with the visitor center for weather conditions before taking the plunge). Hiking through the surrounding bamboo forest is another option. Remember to bring hiking shoes.
Haleakala Summit. No visit to Maui is complete without a visit to this dormant volcano, Maui's highest peak. At 10, -23 feet above sea level, the summit is an ideal place to catch a sunrise or sunset. But daytime views are also stunning. High above the clouds, the rugged terrain creates a surreal landscape. Stop by the visitor center for ranger programs. Bring a sweater, it gets windy.
Surfing Goat Dairy. Visit a working goat dairy on the slopes of Haleakala. Families can pet, milk and feed goats and learn about the cheese-making process. Of course, sampling the award-winning cheese products is encouraged too!
(MORE: Find more things to do with kids in Maui.)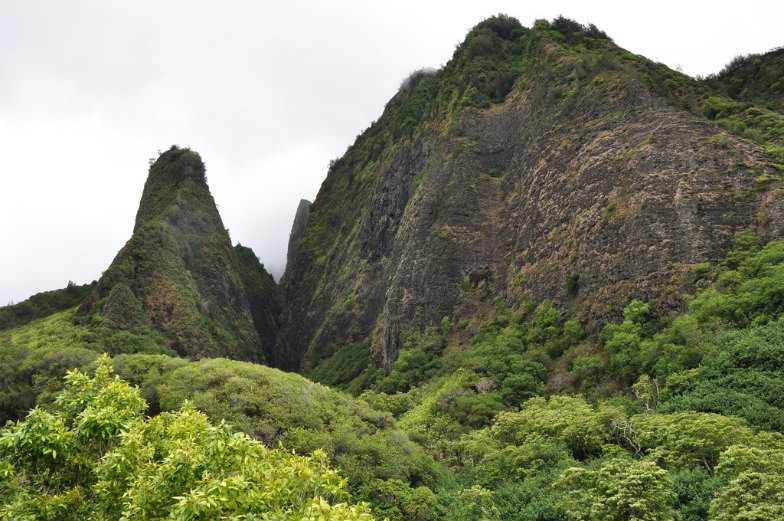 Iao Valley State Park Needle (Flickr: Ted)
Iao Valley State Park. Walk through a rainforest in this serene, 4,000-acre park, home to one of Maui's most recognizable landmarks, the 1,200-foot Iao Needle. A paved path leads from the parking lot to the lookout point. Also situated in the park is the Hawaii Nature Center, where kids can learn about local culture and animals through interactive exhibits and programs.
Mimi Slawoff, a Los Angeles-based journalist, contributed this to MiniTime.