Kid-friendly scenic drives of the Rocky Mountains
By Camille Miller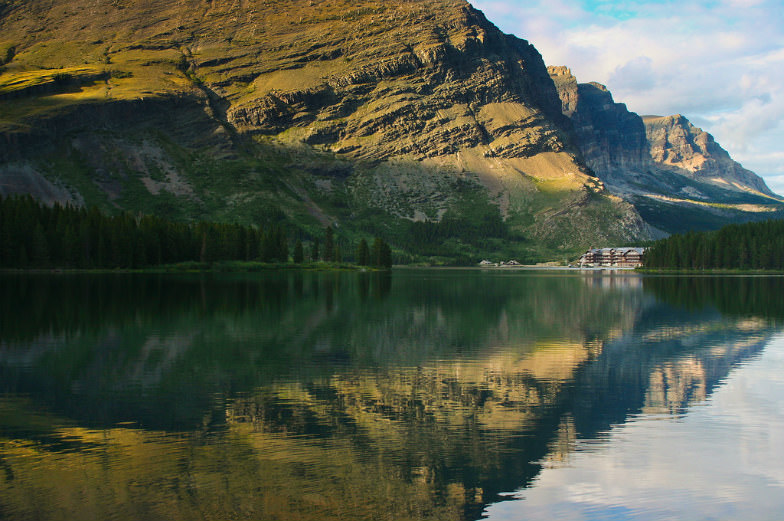 Glacier National Park (Flickr: H Matthew Howarth)
The Rocky Mountains are a prominent and awe-inspiring feature in six of America's 50 states: Montana, Wyoming, Idaho, Colorado, Utah, Arizona, and New Mexico. Here are seven scenic drives to take with your family to appreciate all of the "Purple Mountain's Majesties" from the comfort of your air-conditioned car.
Montana Scenic Loop (Montana)
Amazing scenes filled with breathtaking mountain peaks, sparkling streams, and plentiful wildlife will keep your kids glued to their windows along this 400-mile loop. Take your time to explore the area over several days as you make your way from Glacier National Park down around the Great Bear, Bob Marshall, and Scapegoat Wilderness Areas. Stop for hiking, fishing, horseback riding, or one of the many other recreational activities available; and if you time it right you can catch one of six Rodeos held in the charming western towns along the way.
East Yellowstone Loop (Wyoming)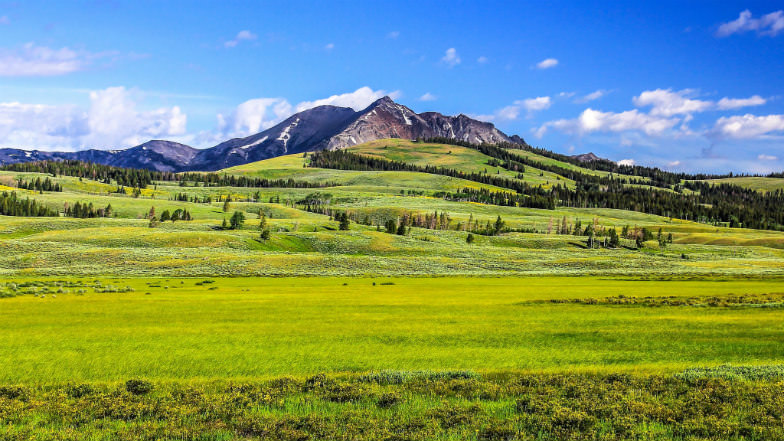 Yellowstone National Park (Flickr: Todd Petrie)
US Highway 14-16-40, also known as the Buffalo Bill Cody Scenic Byway takes families of all ages and sizes through the dramatic, ever-changing landscape of Yellowstone National Park. This unforgettable journey will include sweeping vistas of wide meadows and thick forests, towering bridges over swift rivers, a 1,200 foot deep gorge and spectacular waterfalls. Watch for wildlife such as elk, grizzly bears, moose, sheep, and too many bird species to mention.
(MORE: Stay awhile. Find wonderful kid-friendly hotels near Yellowstone National Park.)
Teton Scenic Byway / Chief Joseph Scenic Byway (Idaho)
This beautiful drive provides views of the western slope of the Tetons, the Falls River, and the picturesque Snake River Valley. It climbs to elevations of nearly 9,000 feet over only 68.9 miles, so pack some snacks (lollipops are a favorite) to help little ones keep their ear pressure comfortable by chewing and swallowing frequently. As you might expect, there are fantastic wildlife viewing opportunities and trout streams to keep the kids busy and entertained. This road is especially fantastic in the fall, when golden aspens contrast with towering pines to inspire and humble travelers.
Trail Ridge Road (Colorado)
When this road was under construction in the early 1930's, the director of the National Park Service, Horace Albright, said, "You will have the whole sweep of the Rockies before you in all directions." As you anticipate this journey into the heart of the Rocky Mountains, plan to take at least half a day to stop often and appreciate the beauty of the alpine climes as they stretch before you. This scenic drive begins in either Grand Lake or Estes Park, and winds through mountain forests and meadows full of wildflowers before taking you with a rush (4,000 feet in a matter of minutes!) up to the tundra above the treeline, reaching it's highest point at 12,183 feet elevation, where vivid colors and bristling winds overpower your senses. Be sure to take a jacket, as the weather at higher altitudes can be unpredictable.
Zion Canyon Scenic Drive (Utah)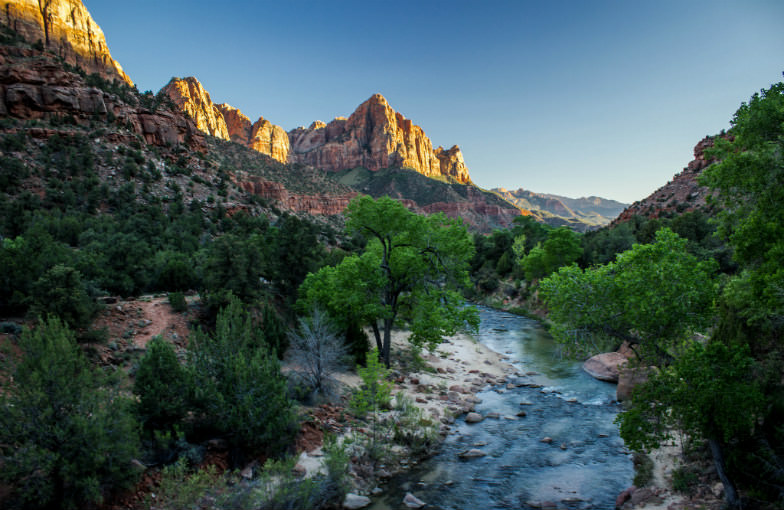 Zion National Park (Flickr: Glenn Merritt)
This drive is so popular, that in the 1990's the National Park Service began using shuttles during the summer months to manage traffic. Now the shuttles run from the town of Springdale through the incredible scenery of Zion National Park, Utah, as often as every 7 minutes during the busiest months. Take advantage of the convenience to get your fill of sun-soaked sandstone cliffs, striking plateaus and monoliths, and sagebrush-filled deserts. Please be aware that temperatures can reach over 100 degrees: hats, sunscreen, snacks, and water are all advised.
(MORE: Find other kid-friendly attractions in Zion National Park.)
Grand Canyon North Rim (Arizona)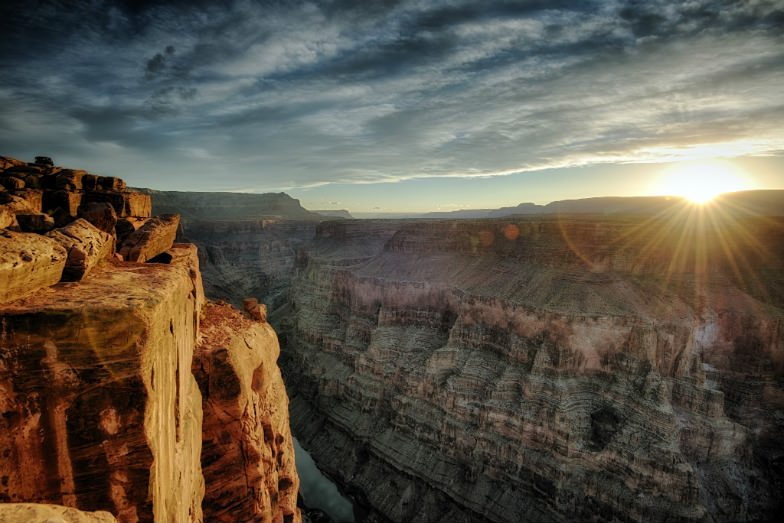 Grand Canyon North Rim (Flickr: John Fowler)
The Northern Rim of the Grand Canyon is several thousand feet higher than the Southern Rim. This 44-mile parkway leads through remote prairies, mixed-conifer forests, and meadows thick with wildflowers. You might catch a glimpse of browsing mule deer, majestic wild turkeys, and condors circling lazily in the sky. Be sure to get your camera out as you approach the canyon itself, and prepare for the overwhelming natural wonder that is one of the deepest gorges on Earth.
Santa Fe Trail Scenic Byway (New Mexico)
The Santa Fe Trail was the very first trans-Mississippi route. It travels over grassy plains, and into the elevation of the Sangre de Cristo range – the southern-most tip of the Rocky Mountains. It is full of historical significance and natural beauty, and the sights will provide your children with both entertainment and education as you travel the 300-mile byway. The colors of the landscape are most vivid in late afternoon, when the setting sun turns the pink hills scarlet under a turquoise-blue sky. As you complete your journey at the Palace of the Governors – the oldest building in America – be sure to pick up some beautiful jewelry and art from the many artisans who sell their handiwork along the Plaza in the center of Santa Fe.
Camille Miller contributed this to www.MiniTime.com.