Philadelphia's kid-friendly attractions to impress and entertain young minds
By Rowena Carr-Allinson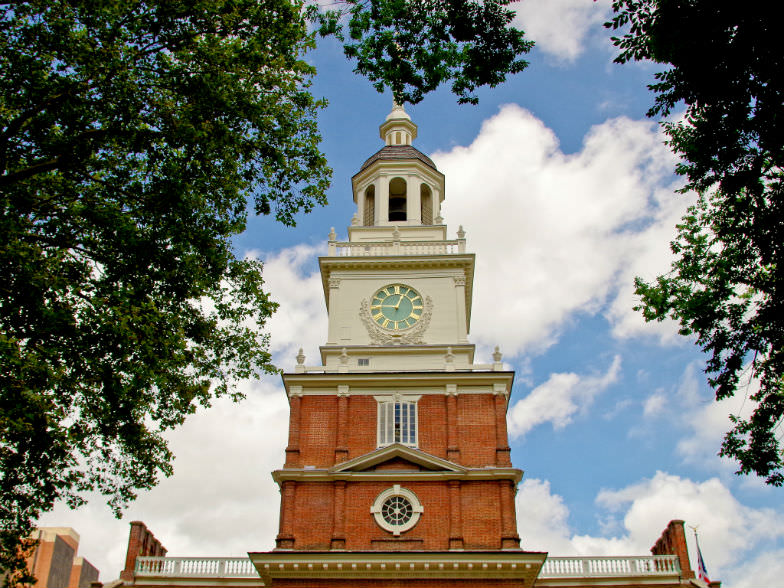 Independence Hall (Flickr: Thomas)
Best known for its many historical sights and attractions, the historic city of Philadelphia is also packed with fun things to do for kids, so we've picked 10 must do's for your family vacation in Philadelphia. Once you've seen the musts like Independence Hall and the Liberty Bell, go beyond and discover the museums, parks and places to eat that will keep the whole family happy!
Here are our must-see Philadelphia attractions that are perfect for a fun and cultural vacation you and your kids will love.
1. INDEPENDENCE NATIONAL HISTORICAL PARK
Philadelphia has organised all its major sites into one easy to navigate and visit area dubbed the Independence National Historical Park. This includes the famous cracked Liberty Bell in the Liberty Bell Center, Independence Hall and Congress Hall, as well as the Benjamin Franklin Museum and the Bishop White House. Don't miss the outdoor fun at the park too where park rangers offer tours about the environment, as well as the obvious history.
2. A PHILLY CHEESESTEAK IN READING TERMINAL MARKET
You can't take trip to Philadelphia without sampling a Philly Cheese Steak: a roll stuffed with steak, onions and plenty of cheese – it's a real treat! Head to the kid-friendly Reading Terminal Market with its many stalls with all manner of interesting foods and don't miss the Amish pies or the cornbread either – delicious!
3. PHILADELPHIA ZOO
Philadelphia Zoo (Photo: Kate Iniakina)
There are about 1300 animals at Philly's brilliant zoo, many rare and endangered. The kids will love the very kid-friendly "travel and exploration" train, also known as Zoo360, which allows the monkeys and big cats to circulate above and over pathways! Don't' miss the First Niagara Big Cat Falls, the McNeil Avian Center, the PECO Primate Reserve and the newest exhibit KidZooU Education Center.
4. FRANKLIN SQUARE
A cool family-friendly park and one of William Penn's original squares, Franklin Square is the place to try out a game of Philly miniature golf, take a ride on the vintage style carousel or enjoy the marble fountain. Family-friendly meals are also available at the very cool SquareBurger food truck!
(MORE: Find a family recommended kid-friendly Philadelphia hotel.)
5. PLEASE TOUCH MUSEUM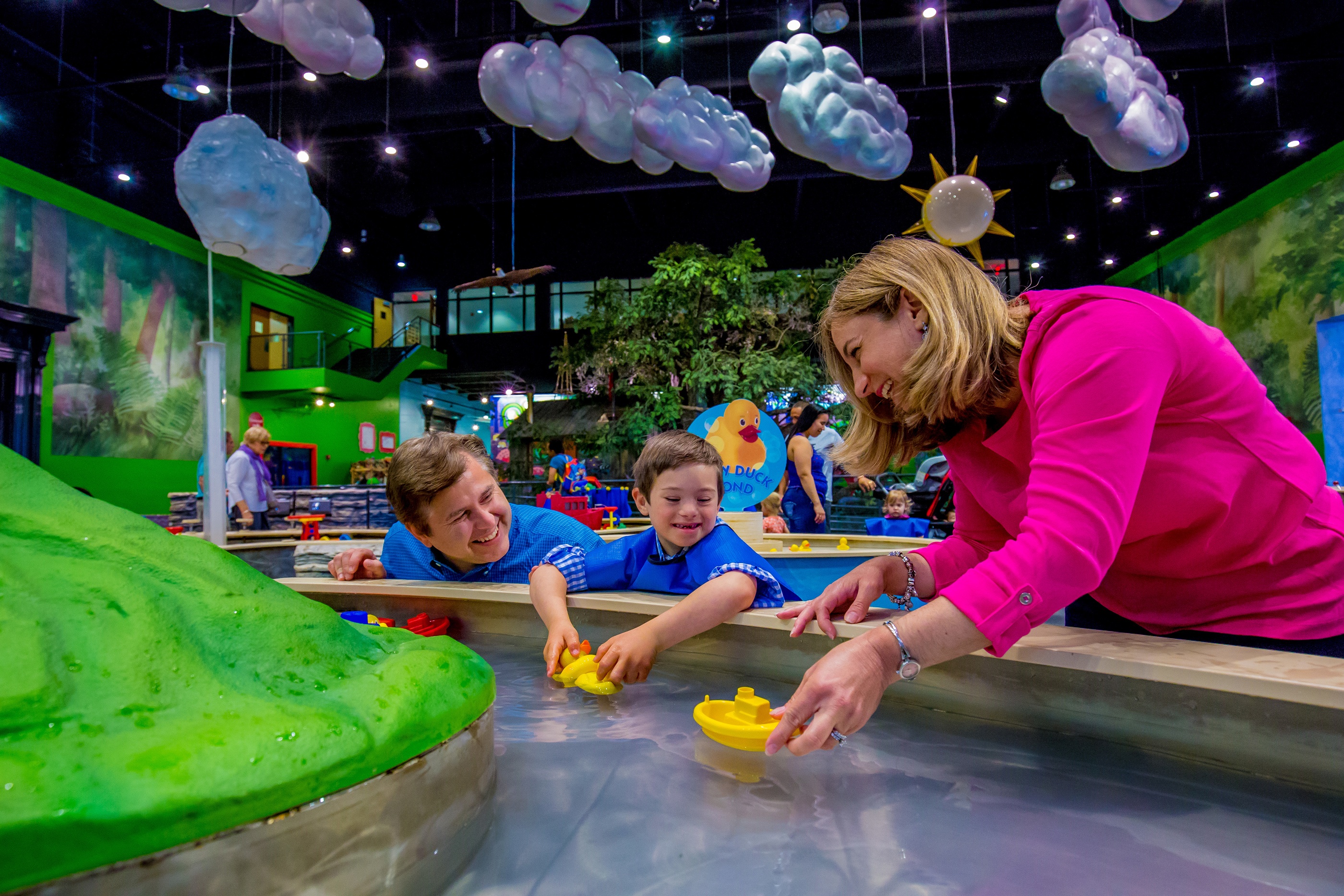 Please Touch Museum (Photo: J. Fusco)
With a name like that, it's bound to be kid friendly! In Fairmount Park's Memorial Hall, you'll find full floors of interactive exhibits aimed at children seven years old and younger, and the beautiful 100-year-old Woodside carousel, the kids will be in awe of. At the Please Touch Museum, touching is positively encouraged! So get up close to Alice's Wonderland, discover the Space Station, with over three decades of Star Wars toys or even the walking piano that you probably remember from the movie Big!
6. THE FRANKLIN INSTITUTE
It might sound dull, but this science museum is a must see with its IMAX theater, a Planetarium and plenty of kid-friendly exhibits! Our favourites? Space Command, the walk-through Giant Heart the Electricity and Changing Earth exhibit. Don't miss Your Brain exhibit for a good look into what makes us tick. Need a break? The rain garden and atrium's "Shimmer Wall" is just the place to relax.
7. ADVENTURE AQUARIUM
Go meet the 8,500 animals in this fantastic aquarium on Camden Waterfront! Don't miss the suspended Shark Tunnel, the fabulous new Hippo Haven where you can get up close and personal with the giant Hippos and the virtual underwater kid-friendly playground that is KidZone. Kids will also love the Ocean Realm where sea turtles, stingrays and sharks can be seen.Even better, you can get hands on, petting and feed stingrays, or just getting to know starfish, shrimp, lobster, crabs and even sharks! Mind your fingers…
8. SESAME PLACE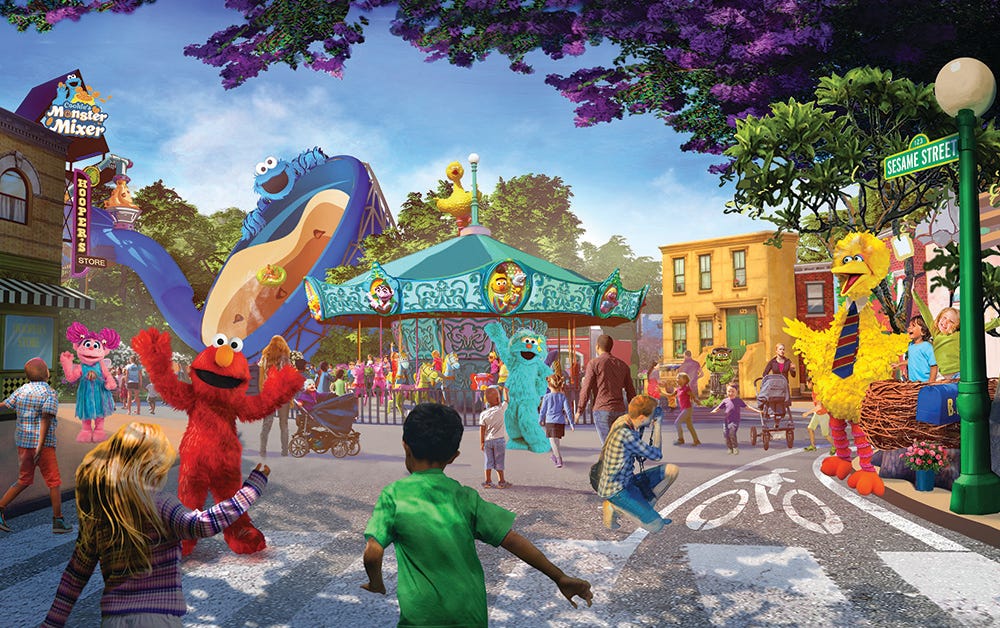 Sesame Place (Photo: Scott Craven)
It's a wonderful theme park based on the family favourite: Sesame Street®. Set just 30 minutes away from Philadelphia, Sesame Place is packed with rides, water slides, shows and furry friends that the kids will love. Don't miss Cookie's Monster Land and its great new rides and the super soft play area for toddlers.
(MORE: Family Favorites for a Fun Philadelphia Summer Vacation)
9. CAMDEN CHILDREN'S GARDEN
Four aces of brilliant horticultural fun for families! Discover the Butterfly, Picnic, Fitness, Dinosaur and Storybook Gardens. Raining? Never mind the Philadelphia Eagles Four Seasons Butterfly House, the tropical exhibit Plaza de Aibonito and Ben Franklin's Secret Workshop are all indoors. More cool stuff to see is the Tree House, Garden Carousel, the Arrow River Train and the Spring Butterfly Ride…
10. ACADEMY OF NATURAL SCIENCES OF DREXEL UNIVERSITY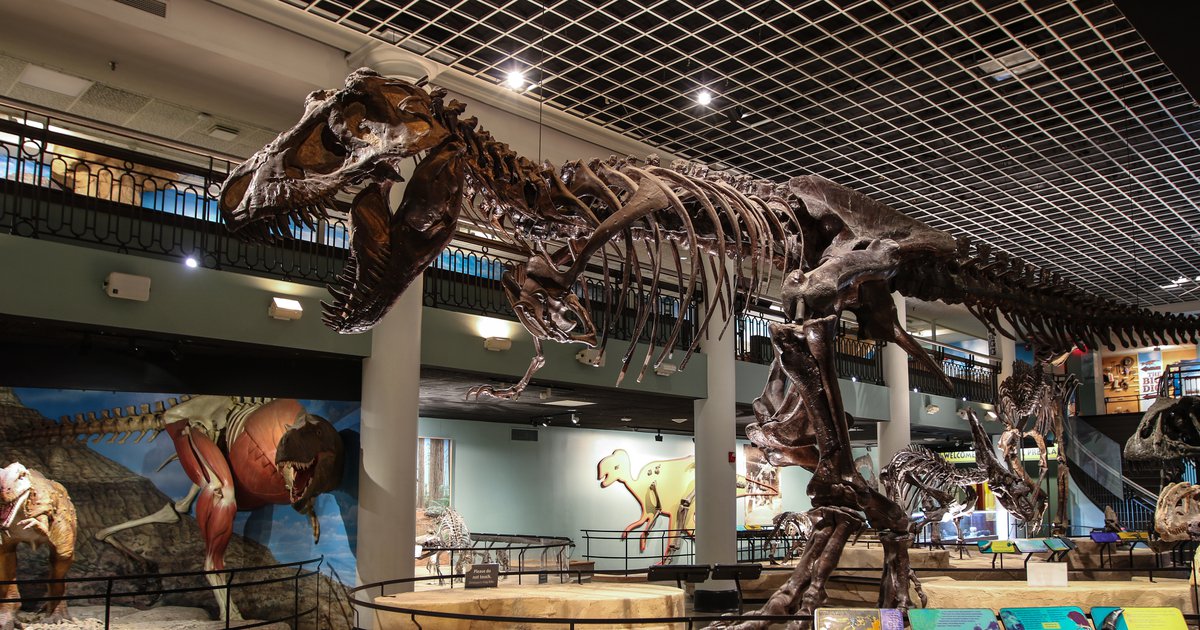 Academy of Natural Sciences (Photo: Mike Servedio)
Budding archaeologists and wannabee Indiana Jones' will love this amazing collection of fossils and fauna in Drexel University's collection. Check out the old bones in Dinosaur Hall or visit the sandbox or even the animal petting area. Visiting in August? Don't miss the bug fest with its cockroach races, painting worms and tasty crickets!
Where to stay?
Looking for luxury? Check into the historic Rittenhouse Hotel, which is centrally located and has kid-friendly amenities include babysitting, kid's menu in the restaurant and even baby bathtubs on hand! Another classy address is the Four Seasons Philadelphia where families will appreciate the in-room video game system for older kids and the cribs on request. In downtown, why not go for the pet-friendly Loews Hotel, which also has rollaway for families!
Rowena Carr-Allinson contributed this to MiniTime. Since the arrival of her son in 2011, she has taken him everywhere from Bangkok to NYC, writing family friendly articles en route.