California with kids
By Holly Rosen Fink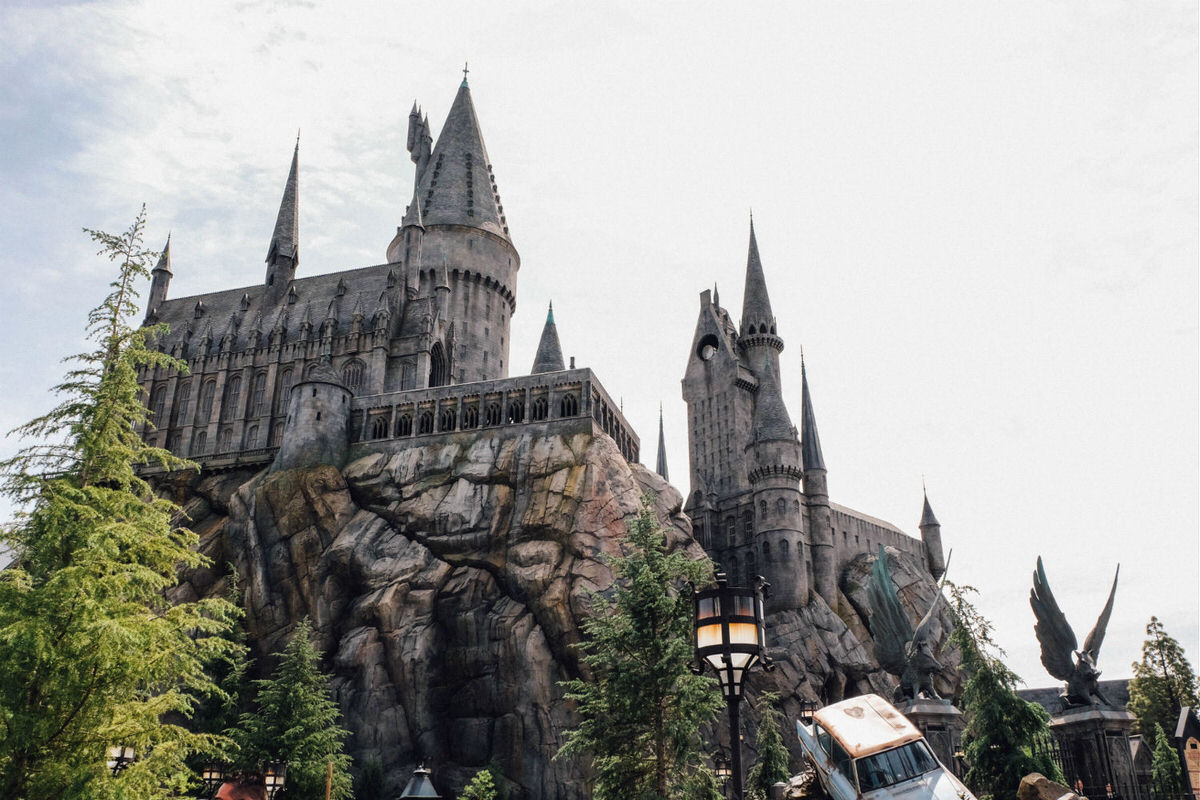 The Wizarding World of Harry Potter at Universal Studios Hollywood (Photo: Michelle Rae Uy)
If you and your kids are into amusement parks, there is no shortage of them in Southern California. From exploring the new Wizarding World of Harry Potter to riding Space Mountain at Disneyland to dining with Shamu at SeaWorld to building LEGOs at LEGOLAND, there is so much to do and see.
We recommend starting your trip in Los Angeles, and ending up in San Diego – both are just over an hour apart by car. To simplify your travels, book everything in advance so you have a destination in each place. If you are planning to do Disneyland, SeaWorld and LEGOLAND, it's advisable to book a package with hotels included, or the Southern California CityPASS that gives you a 3-day Park Hopper Ticket to Disneyland and Disney's California Adventure (with a Magic Morning for Disneyland), as well as a 1-day ticket to SeaWorld San Diego, and a 1-day ticket to LEGOLAND. Discounted tickets to all of these attractions can be a small saving for a big family, and research and planning before your departure will be a great service.
Here's the low-down on a trip to Southern California with the kids, so you don't miss a beat.
(MORE: Best Things to Do in Yountville for Families)
Start in Los Angeles: Universal Studios Hollywood
Harry Potter fans will go ape over the new "Wizarding World of Harry Potter" theme park at Universal Studios Hollywood, inspired by J.K. Rowling's compelling stories and characters from the stories. From a walk down Hogsmeade Village to taking a trip on the park's signature ride, "Harry Potter and the Forbidden Journey," to drinking butterbeer, or eating other fare derived from the stories, kids will feel immersed in the Harry Potter experience and come out smiling. Once you're done exploring the fictional English village, take the Studio Tour to see where production on all your favorite TV shows and movies get made, ride the Simpson's ride or play a carnival game at Krustyland. Nothing will most likely beat the trip to Hogsmeade but kids will enjoy the entire Universal experience.
Where to stay: The Garland is a family-owned establishment, located in North Hollywood. This retro hotel offers a retro-modern look, and is extremely family-friendly. In recent years, the hotel has received many enhancements, including newly renovated, spacious guestrooms, a revamped lobby and lobby bar, and the addition of The Front Yard, a trendy restaurant with dazzling food fit for all ages, made with healthy, organic ingredients which even locals frequent often.
Head to Anaheim: Disneyland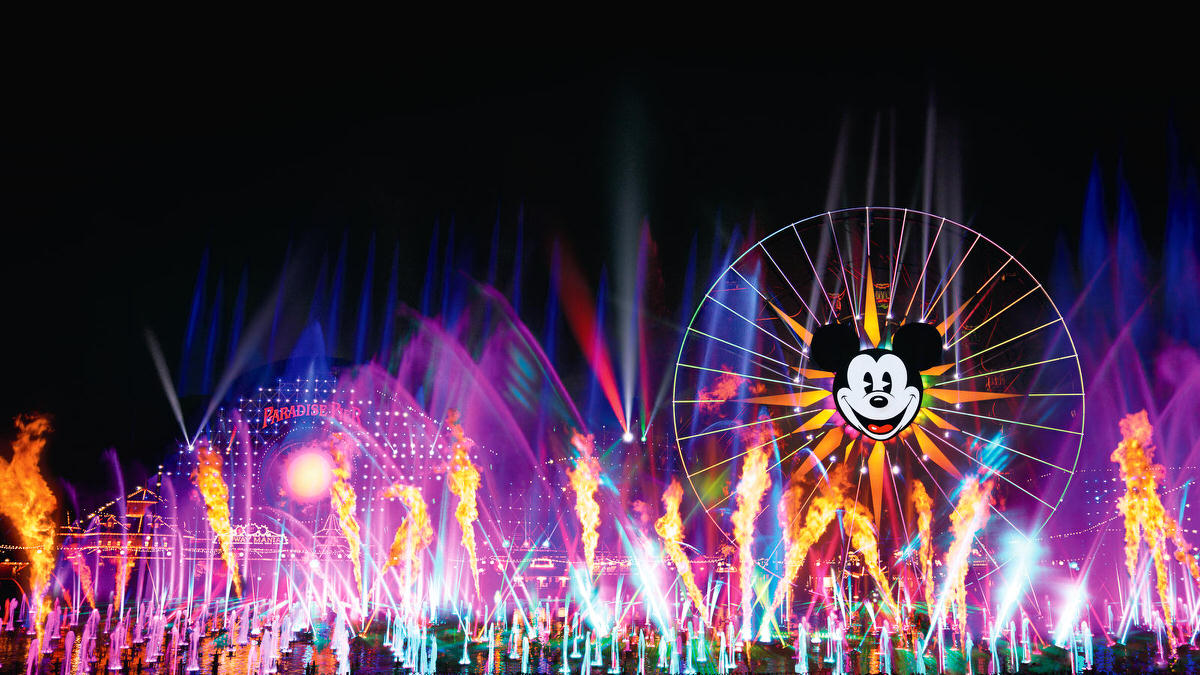 Family at Disneyland California (Courtesy Disney)
There is no place quite like Disney, and the California park's smaller size, when compared to Orlando, can be at your advantage with sometimes shorter lines and ease of getting around with California Adventure Park on one side, Disneyland on the other. From California Screamin' to Space Mountain a variety of rides and entertainment revolving around the Star Wars enterprise to character dining to even newer features "Frozen Live at the Hyperion" to nighttime activities such as the sparkly "Paint the Night" parade and the "Disneyland Forever" fireworks display, kids will feel the magic and creativity all over the park.
Where to stay: The Disneyland Hotel is a comfortable, convenient hotel located minutes from Disney, an easy walk through Downtown Disney. It's often included in packages, which can save you money, that come with early entry into the parks and 3-day passes. The rooms have Disney touches such as Mickey shaped faucets and musical displays on the bed boards. Best of all, there's onsite dining and a pool to keep kids entertained.
Drive to San Diego: LEGOLAND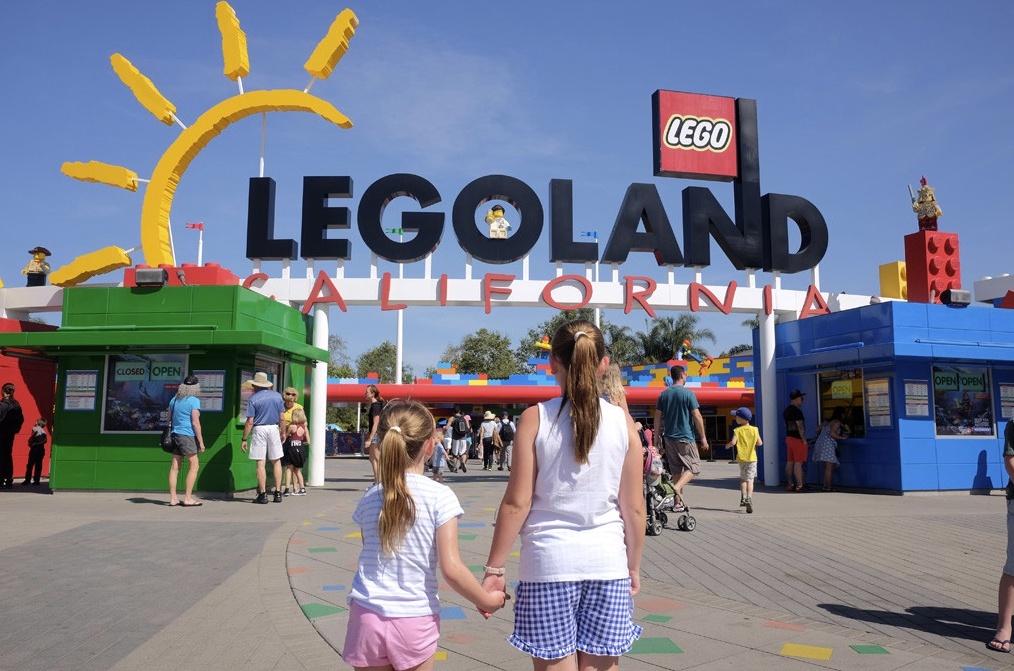 Little guests at LEGOLAND California (Courtesy LEGOLAND)
Kids ages 3-12 will feel right at home at LEGOLAND, located in Carlsbad, a scenic suburb of San Diego. There is a multitude of LEGO activity in the park for diehard fans, including a few feature called NINJAGO® World, which includes five new interactive attractions including NINJAGO The Ride, all designed to help guests train to become a ninja. Adults and kids alike will enjoy walking around MiniLand, a section dedicated to bringing life size LEGO replicas of landmarks from around the world, from NYC to Las Vegas, and a 15-minute screening of The LEGO Movie 4D, A New Adventure. Younger kids will enjoy the LEGO playgrounds, while older kids will enjoy the roller coasters, including Project X in the Technic section. The park has healthy dining options including Asian inspired cuisine at NINJA Kitchen.
Where to stay: A stay at LEGOLAND Hotel also gets you early entry to the park and is just 150 steps from the entrance. The themed rooms are spacious and there is onsite dining at Brick's Restaurant. Kids will love the daily LEGO gifts placed in their room.
(MORE: 7 Things Young, Hip Families Can Do In Las Vegas)
Finally: SeaWorld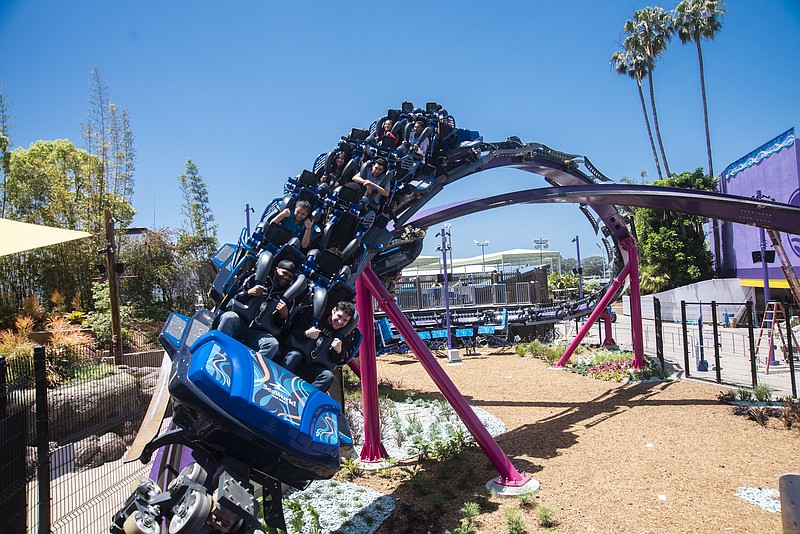 Guests at SeaWorld (Courtesy SeaWorld)
An hour from downtown San Diego sits SeaWorld, a park dedicated to the education and preservation of sea life. Animal activists will appreciate the care the park is taking to protect their animals as major changes have been made over the past few years in that arena, and the park itself rescues 100-200 sea animals per year. Kick off the day with a Dolphin Encounter, bringing your kids up close and personal with bottlenose dolphins. Tour the Animal Rescue Center and see the animals the park orphans, whether they are ill, homeless or in need of care. Have lunch with Shamu, the park's famous killer whale, ride the Atlantis Water Coaster Ride or Manta Roller Coaster and definitely catch a show or two including the wildly entertaining" Pets Rule".
Where to stay:Where to stay: LEGOLAND Hotel is an hour from SeaWorld and can be used as a stomping ground for both parks or find a hotel in the downtown area within proximity to the park.
Holly Rosen Fink of The Culture Mom contributed this to MiniTime. She is the founder of Pivoting Media who blogs about her love of culture and travel.