Great tips for renting an RV
By Jody Halsted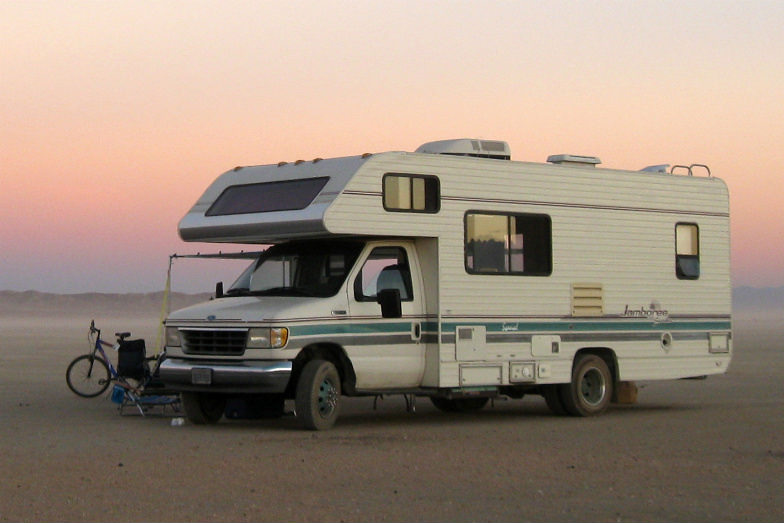 Consider these facts before renting an RV for your next family camping trip. (Flickr: Mitch Barrie)
Do you dream of packing the family in an RV and hitting the road for the Ultimate Family Vacation? I know I did! Thankfully, it was a vision shared by my husband. We fulfilled that dream – and learned the difference between RV fiction and RV fact.
If you're ready to make the journey part of your adventure, read on to get the low-down on what you should know about renting an RV for your family vacation!
RV Fiction: An RV is a cheap vacation. Unless you are trading flights for the RV experience, you are unlikely to save money. There are quite a few costs to take into consideration: the RV rental cost (usually per day), the cost per mile driven, insurance cost, and fuel costs – those gas tanks are huge!
RV Fact: RV rental costs vary, so do your homework! Do your homework and know your options when renting an RV. From nationwide rental companies like CruiseAmerica, to local companies and private motorhome rentals, there are plenty of choices, all with variables from costs to included amenities.
RV Fiction: RVs are like buses, and I can't drive a bus! While some RVs do resemble elaborate tour buses, sizes range from not much larger than a full size van to large enough to live in it full time. GoRving.com has an easy tool to help you compare RVs. Driving an RV can be a bit intimidating at first, but if you take it slow, remember that you must turn wide, and use your mirrors, you'll be comfortable with your rig in no time!
RV Fact: An RV is a home on wheels. You really will have all the comforts of home – just smaller. Organization is key and planning a menu is helpful to avoid fast food stops along your route. Being able to use the restroom or make lunch without having to stop is priceless. Safety note: Couches and bench seats are equipped with seat belts. I do not recommend letting kids roam freely about the RV while it is in motion.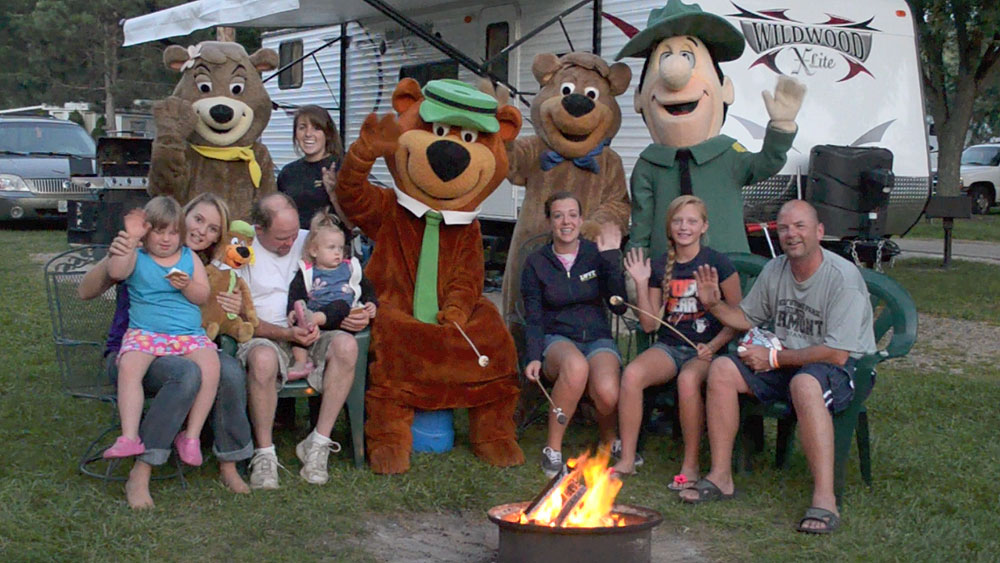 Family at Camp Jellystone (Camp Jellystone)
RV Fiction: All campgrounds are created equal. Full service or 'resort' campgrounds like KOA and Camp Jellystone offer amenities like pools, playgrounds, and daily activities, while more 'rustic' campgrounds may only offer flushing toilets and hiking trails. It's also important to know what types of hook ups are offered. Will you have electricity, water, and dump at your campsite, or just electricity? These are important facts to know before you go.
RV Fact: RV beds aren't created equally, either. Know the sleeping arrangements in an RV before you rent it. Sure, mom and dad will be comfy in the regular bed, but where will the kids sleep? Do you have to disassemble the table to create a bed, does the RV offer an over the cab bunk, or maybe a bunkhouse? And will you need to supply bedding? If so, sleeping bags are a great option for the kids.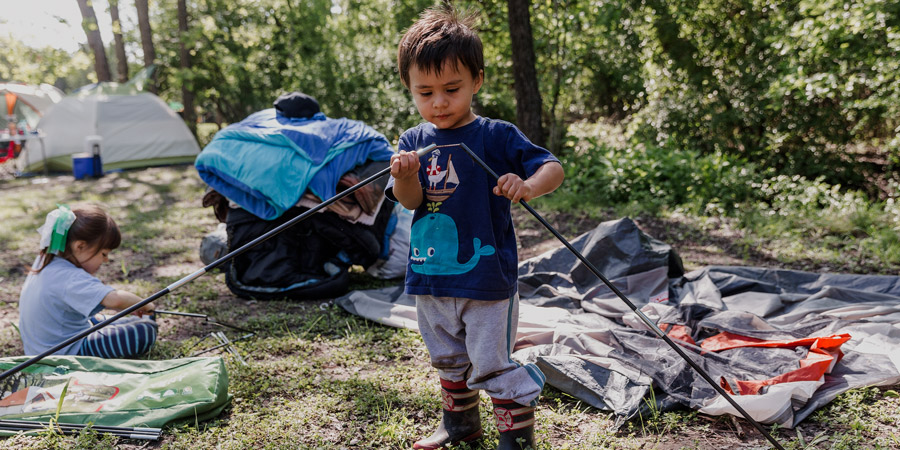 Child at an RV site. (Photo: Ian Bondi)
RV Fiction: I can drive it anywhere. That's not quite true. Sure, your RV is going to roll down the highway just fine, but it's those off-interstate areas you need to think about. Some National Parks (like the Black Hills) have roads that are too narrow or tunnels that are too low for an RV to pass through. Also, once your RV is hooked up to utilities you won't want to unhook it to go exploring. Inquire with your rental company about towing a vehicle, or consider renting a car at your destination.
RV Fact: RVing will change the way you road trip. Your journey becomes part of the adventure. 'Are we there yet?' won't be uttered. And you won't be frantically searching for a restroom along the highway – just minutes after you've left a rest stop.
An RV provides family vacation freedom that is unparalleled. With an RV you can explore practically anywhere! Where will your ultimate family road trip take you?
Jody Halsted of FamilyRambling.com contributed this to MiniTime.