Best Things to Do in Dallas with Kids
By Michelle Rae Uy
Insider Guides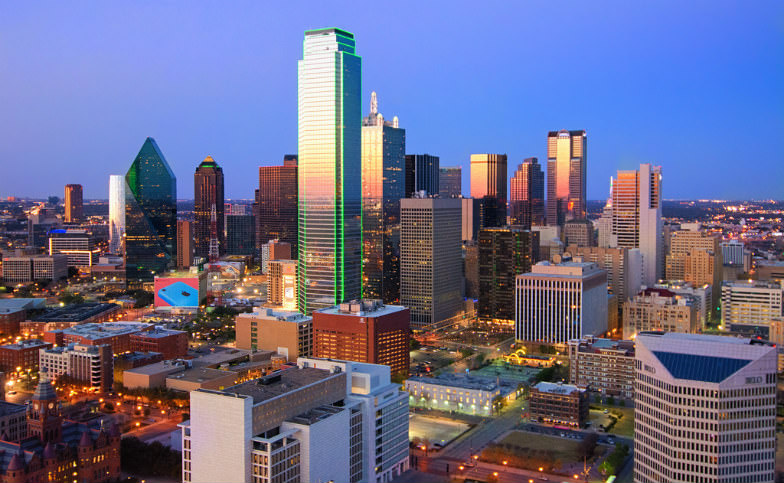 Dallas Skyline (Flickr: Robert Hensley)
Why Go: A Dallas family vacation has never been better. This city is not just about big hats, cowboy boots and Texas-style barbecues anymore. It's more than just a city of steel-and-glass structures pointing skyward, cattle barons and oil magnates. While the world looked to other cities in the United States for vacation destinations, this large metropolitan in the West has been continually rising beyond expectations and stereotypes to become a city that's not afraid to show its sensitive side.
With its beautiful green parks, fountains and splash playgrounds softening its modern architectural high-rises, its fun-filled attractions tailored for families with kids, and its urban arts district, the largest in the country, it is an unexpected family travel destination that you wouldn't want to miss.
Here are some of the many things you can do in Dallas with your kids:
Sleep
Best kid-friendly hotels: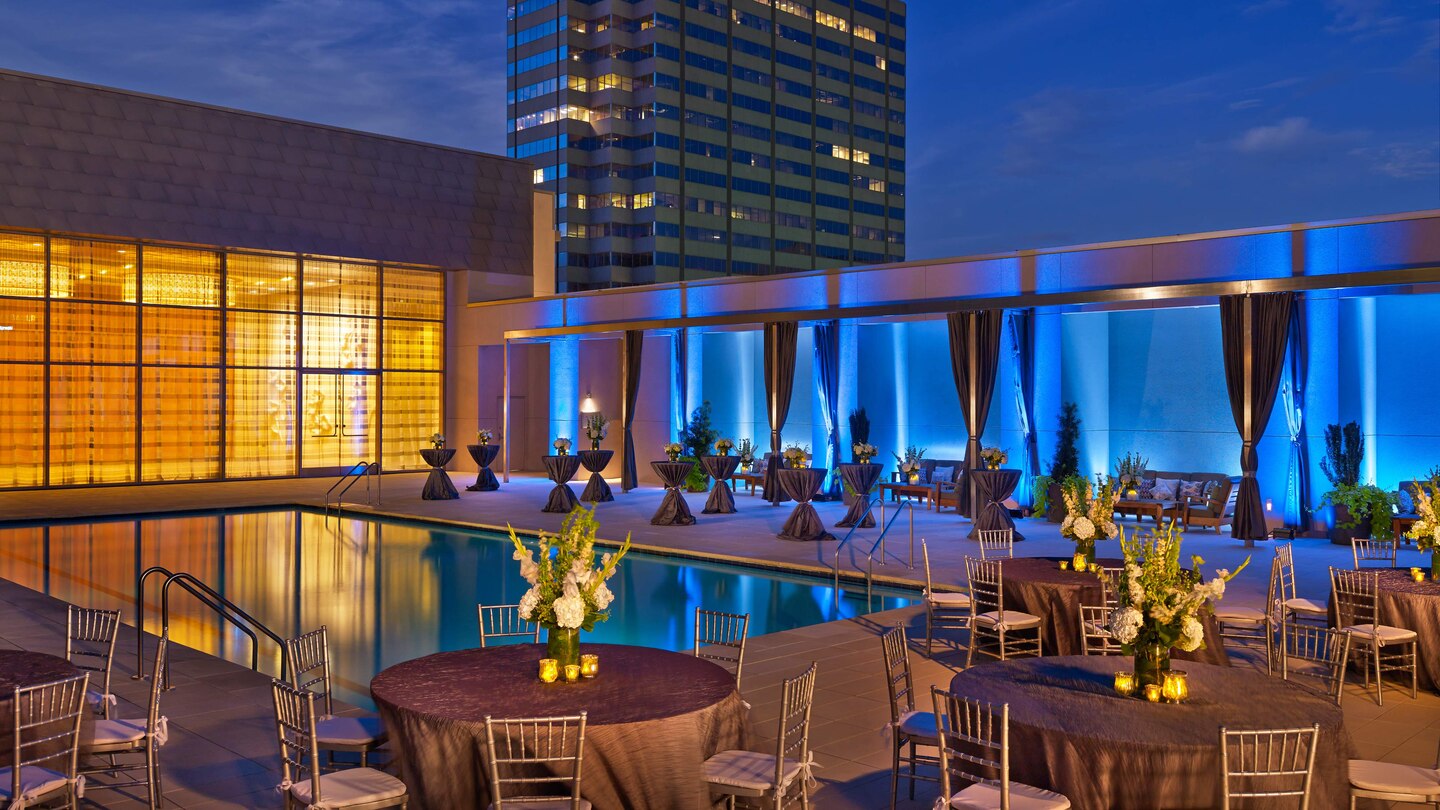 Westin Hotel Galleria Dallas (13340 Dallas Pkwy; 972/934-9494). This glossy hotel sets the bar high with its world-class accommodations and a luxurious shopping experience just outside your door. But the best part is how very family-friendly it is, offering the usual services as well as a few extras like their Kids' Club program.
Rosewood Crescent Hotel Dallas (400 Crescent Court; 214/871-3200). Rosewood ups the notch just a little bit higher. Kids stay free here, pets are very welcome and cribs are ample. It's Rosewood babysitting services, however, that puts that cherry on the cake so parents who are itching to venture out on their own for a couple of hours can do so.
Hilton Anatole (2201 N Stemmons Fwy; 214/748-1200) Distract the kiddies with delicious hors d'oeurves in the Executive Lounge of Hilton Anatole or with a leisurely exploration of its beautiful art collection. It's only a couple of doors down from the fantastic Medieval Times.
Get Your Bearings
Sitting in the northeastern side of the state of Texas less than 300 miles from the southern cities of San Antonio and Houston is Dallas. It is nestled on the banks of the Trinity River, the longest river in Texas, with the Oklahoma-Texas border to its north. Along with Fort Worth and Arlington to the west, it ranks as the fourth largest metropolitan area in the United States.
(MORE: Find other kid-friendly hotels in Dallas.)
Most fun way to get around:
McKinney Avenue Trolley. Get a taste of Dallas' history as you go around town by hopping on one of M-Line's well-preserved antique trolley. Stop by antique stores, cute cafes, and the Dallas Museum of the Art and listen to your driver's stories while you're on board. The best part of the whole experience is all rides are free!
Best local tours:
Forest Park Miniature Railroad. There are a good number of fantastic tours in Dallas but none is more kid-friendly than a 40-minute ride on the Forest Park Miniature Railroad, where you and your kids will pass through Fort Worth's Forest and the Trinity Parks as well as over six bridges. Tickets are at $4 per adult and $3.50 per child.
Best views: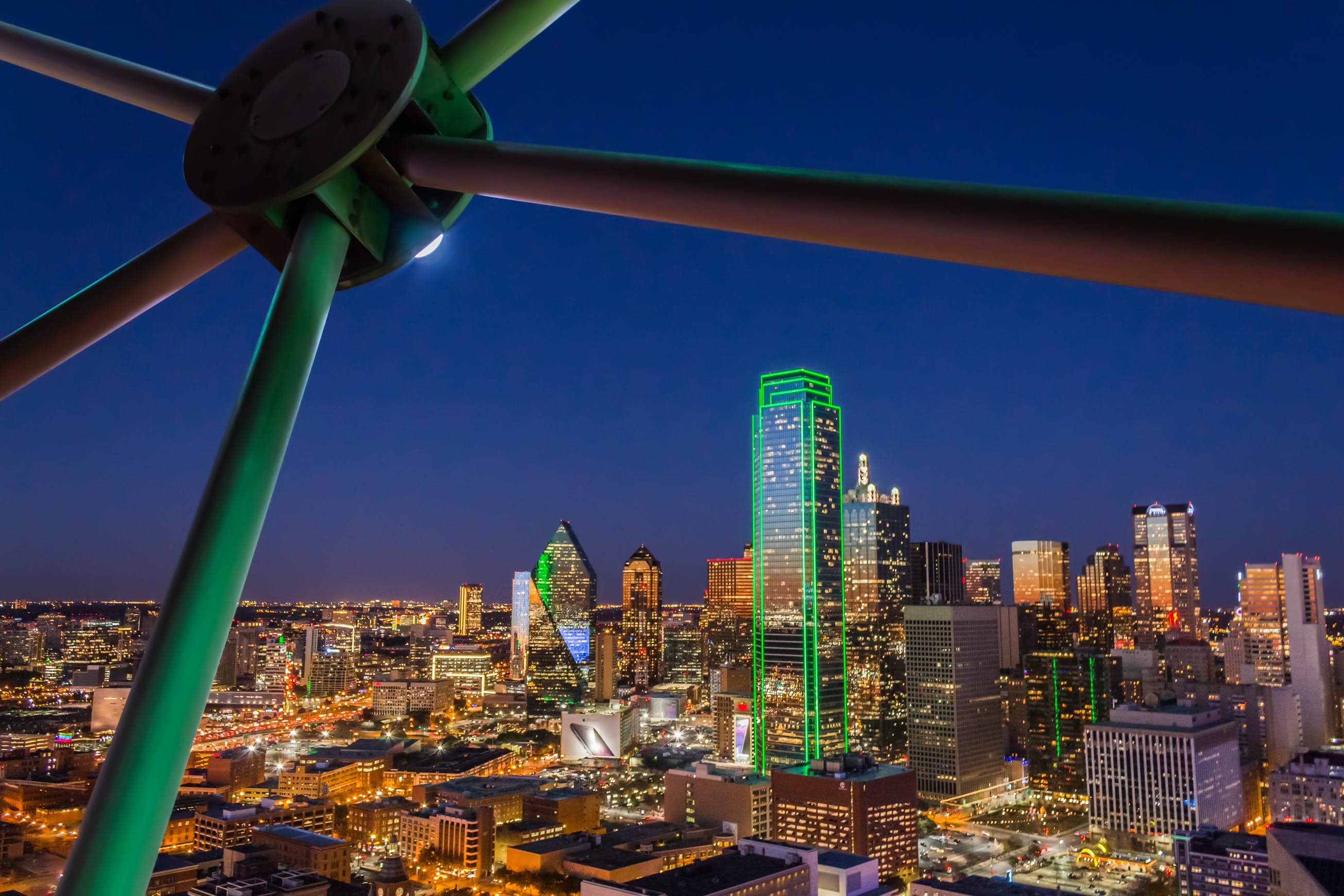 View from Reunion Tower (Photo: visitdallas)
Reunion Tower. A truly iconic Dallas landmark, this 561-ft observation tower offers an observation deck, an interactive digital experience and a café so your hungry ones can snack while they enjoy the beautiful views of the city. General admission tickets are at $16 for adults and $8 for kids 4-12.
Soak Up The Local Scene
Best fair:
Texas State Fair. When visiting in the fall, do as the locals do and head southeast of downtown where you will experience one of the largest and most extensive state fairs in the country, complete with rides, delicious hearty morsels and the massive billowing form of Big Tex. Tickets are at $17 for general admission and $13 kids under 48" in height while children under 3 are free.
Best festival:
Red Balloon Run and Ride. Have a family day out and also pay it forward in this super kid-friendly attraction in Dallas. Your little ones will not only get to spend a fun-filled day biking, playing games, jumping about in bouncy castles and decorating cupcakes, they will also experience the joy of giving. Registrations fees are as follows: $35 for adults, $15 for kids 12 and under, $5 for kids 5 and under.
Best adventure:
Zero Gravity Thrill Park. Be prepared for the craziest adventure of your life at this zero gravity park. This no-age limit amusement park offers bungee-jumping and free falling experiences and has maintained an immaculate record ever since they opened in 1992. Don't hesitate and just go. Your teenagers will love you for it. Rides per person start at $32.99.
Let the Fun Shine In
Best garden:
The Dallas Arboretum and Botanical Garden. Nestling the southeastern corner of the beautiful White Rock Lake, this collection of beautiful gardens and fountains is as much enjoyable for kids as it is for their parents, with its picnic areas and its kid-size replicas of pioneer dwellings in the Texas Pioneer Adventure.
Best picnic spot:
Lakeside Park. With adorable Teddy Bear statues to climb on and lots of landscaped ground to run around in, this park along Turtle Creek is perfect for any family looking to spend a nice relaxing day outdoors.
Best nature spot:
White Rock Lake Park. This extensive park set against the beautiful White Rock Lake is possibly one of the best kid-friendly attractions in Dallas. It's got a nine-mile bike trail, ducks and fish for the little ones to feed crumbs to, picnic areas, and the occasional curious red fox. Stay awhile and watch the sun go down behind the beautiful urban skyline.
Best playgrounds:
Jumpstreet. Voted as the best trampoline park in 2013, this gigantic indoor playground is perfect for kids seven years and older to expend some of that extra energy. They have trampoline courts, trampoline dodgeball are, a kids zone for the younger ones, an arcade and even a mechanical bull. Tickets start at $6 for 4 and older while kids 3 and under at $4.
Coo Coo's. Coo Coo's is for little kids as Jumpstreet is for the older ones. It's full of colorful bouncy castles decorated with animals both marine and jungle. There's also a Flintstones-style train that runs continuously. This playground promises a crazy time for your kids and you'll find out just how accurate that is. Tickets are $8 per person.
Best water parks:
Campbell Green Splash Park. A fun attraction that kids of all ages can enjoy, this splash park is perfect for cooling down during those lazy hot summer day. It has small sprouts for babies and toddlers and taller fountains for bigger kids. Once they've had their fill, you can have a nice family lunch at a nearby picnic area.
Fountain Place. Guarded by its ultra-modern tower, the lovely fountains and waterfalls in the oasis at the base of the Fountain Place are more for respite than for play. Take the kids here for lunch or an hour or two of naptime.
Fort Worth Water Gardens. Your future explorers will have a blast going up and down the steps of this unusual-looking water garden. It looks like a recently discovered ancient structure built by a long-gone civilization, so your kids can play pretend they're Indiana Jones off to a new adventure.
Surf and Swim. Whether your kids just want to splash around or dive in a massive wave pool, they will certainly love this waterpark just outside the city. It's a little over 20 minutes away by car but it's the ultimate kid-friendly attraction. Open seasonally; tickets from $6 to $8, kids 2 and under free.
(MORE: See more attractions in Dallas for kids.)
Walk on the Wild Side
Best zoo:
Dallas Zoo. From wild encounters to nighttime photo safaris, from the cutest otters to the fiercest tiger, your kids will have the best time at the Dallas Zoo. This zoo puts emphasis on learning interactions between kids and animals, including feeding giraffes and sitting down for a short photo shoot with a penguin, so your little troopers are in for an experience they will never forget. Tickets are at $15 for adults and $12 for kids 3 to 11.
Best aquarium: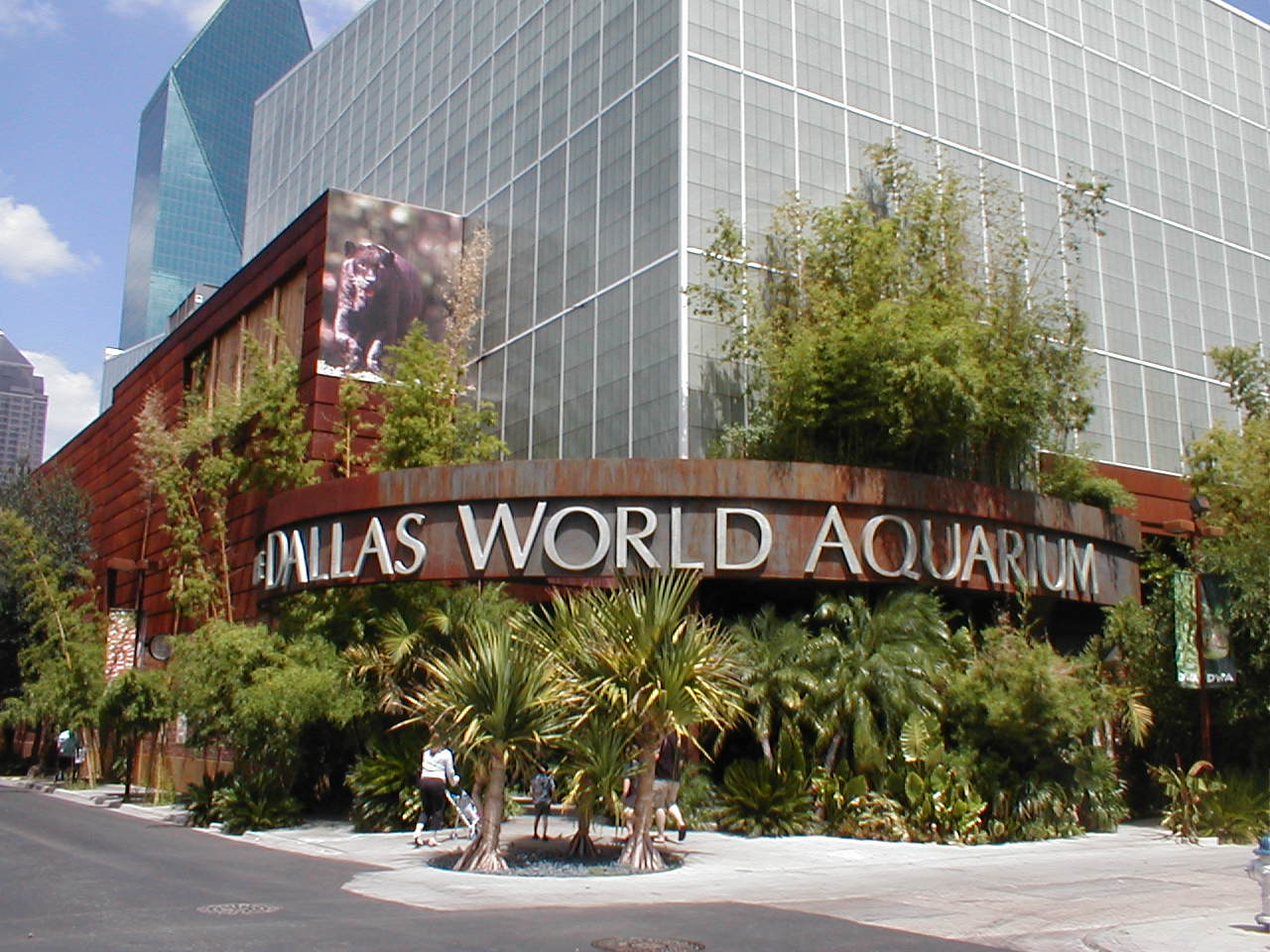 Dallas World Aquarium (Photo:Jay R Simonson)
Dallas World Aquarium. While its awesome exterior looks like an oasis in the middle of an urban jungle, its interior is even more impressive. They have a free-flying aviary, three-toed sloths, and massive tanks teeming with marine creatures from different parts of the world, including Sri Lanka, Fiji and the Bahamas. Tickets are at $21 for adults and $13 for kids 2 to 12.
Best farm experience:
Fritz Park Petting Farm. Just 20 minutes west of the city is a Dallas attraction perfect for your animal lovers. This petting farm is home to many different types of farm animals, including horses, sheep, turkeys, rabbits and peacocks. You can spend a day just hanging out with the animals and learning about the life-cycle of a chicken. Admission is free.
Feed Your Culture
Best museum for kids:
Perot Museum of Nature & Science. Its amazing permanent and travelling exhibits, interactive displays and state-of-the-art IMAX theater are some of the things you can look forward to during your visit in this downtown Dallas museum. General admission is $15 for adults, $12 for youth and $10 for kids.
Best theater for kids:
Artie's Playhouse. This playhouse at the Artisan Center Theater puts on wonderful live interactive shows especially created for kids two and older. Each show is usually performed every other day for about a month. Tickets are at $5 for kids and $10 for adults.
(MORE: Explore other families' trip plans while in Dallas.)
Eat
Best kid-friendly restaurants:
Chicken Scratch. Completely unassuming with its wooden picnic tables, a spacious yard and simple dishes that your kids will love, Chicken Scratch is best for families with kids who are more interested in playing tag in between bites than sitting down to eat.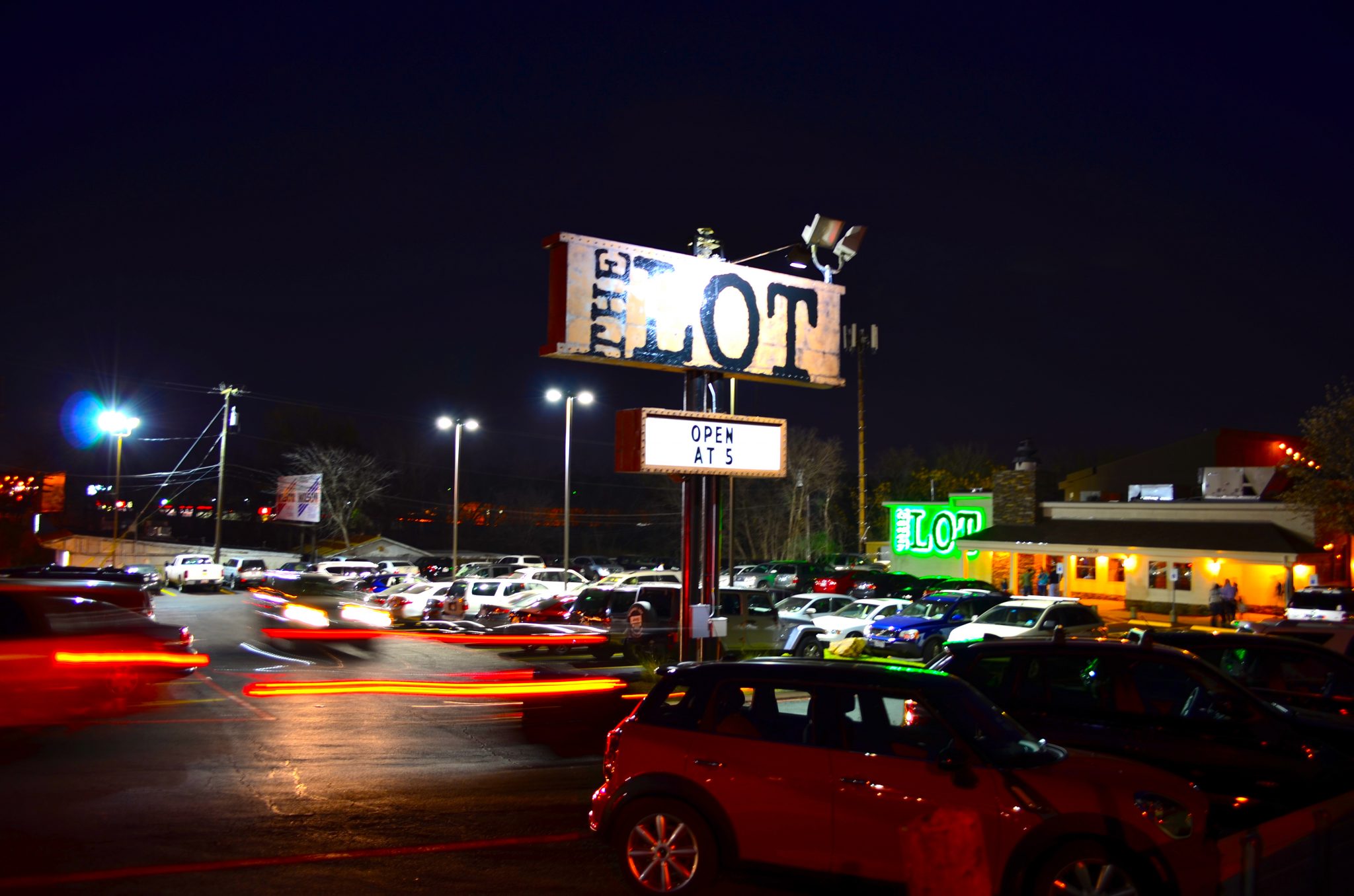 The Lot (Photo: Jaime Dunaway-Seale)
The Lot. Good hearty food, local cold brews, an adult playground with corn holes or play washers and an outdoor kiddie area with blackboards, an obstacle course and plenty of sand, this kid-friendly restaurant is truly a gem that everybody in your family will love.
Best pastries:
Trailercakes. We all know how much kids love their sweets. While in the city, treat yours to yummy helpings of Dallas' best cupcakes – they're simply delicious and sport super fun names that your kids will love, like Pebbles and Bam Bam and Cookie Monster – but not too much that they'll be on a sugar rush for hours!
Best dinner with a show:
Medieval Times. Dinner in this 11th-century themed restaurant includes a two-hour animated play involving knights, villains, real horses and a beautiful damsel in distress on the side. Best of all, you all get to eat with your bare hands for fun.
Best fruit picking:
Gnismer Farms. Gnismer has everything from strawberries and blackberries to kohlrabis to asparagus. Let your kids pick their own produce at this family-run farm less than two hours away from the city center and chances are, they're going to want to their green helpings come dinnertime. They are, after all, fruits of their labor (no pun intended)
Shop
Best for toys:
The Toy Maven. With now two locations in the Dallas area, this toy paradise has everything from baby dolls to creativity cans, and cooking classes for kids to boot!
Dallas Vintage Toys. Kids as well as adults will love this vintage paradise with their massive selection of vintage collectibles dating back to the 60s.