Great kid-friendly attractions to see in Europe
By Angela Youngman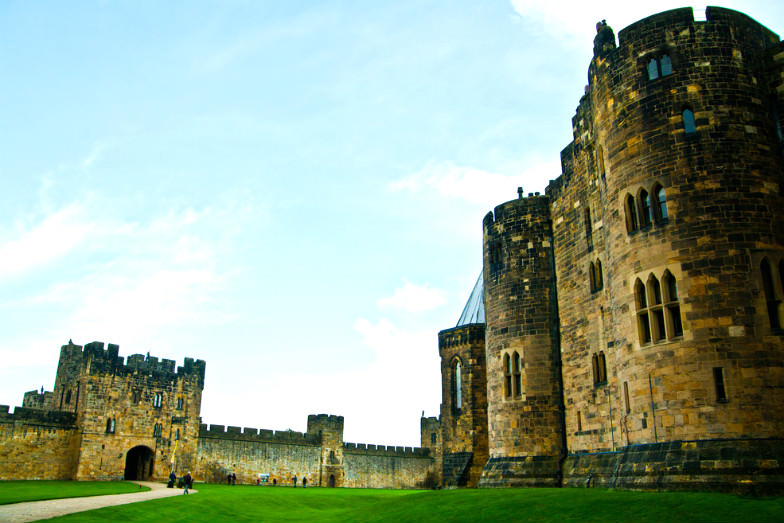 Alnwick Castle (Flickr: Rhys A.)
Travel through time and explore a fairy tale world stretching from Snow White to Harry Potter. Try learning to ride a broomstick, see the original Little Mermaid and discover Snow White's home deep in a German forest.
Whether you're a fan of the old fairy tales or enjoy the modern-day ones, here are some fairy tales spots to visit when you're visiting Europe with your little princes and princesses.
The Fairy Tale Road, Germany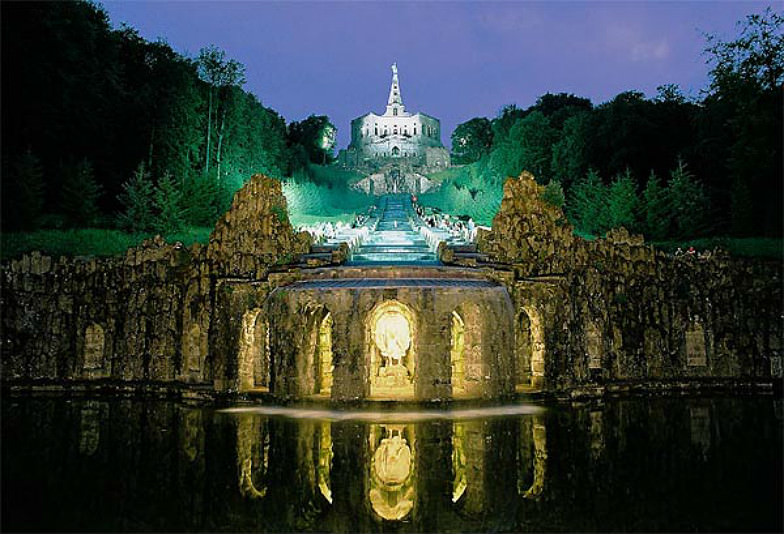 Hercules monument on the Fairy Tale Route (MalteRuhnke via WikiMedia)
Over 600 kilometers of road from Hanau to Bremen has been dubbed the Fairy Tale Road. This is the land of the Brothers Grimm and where they collected those famous stories that have become part of everyone's childhood. From Snow White and Cinderella to the animal musicians of Bremen>; the Grimm's Fairy tales are a delight. Driving along the trail takes you through puppet show festivals, theater shows, medieval banquets, and special fairy tale weeks. Set in a valley surrounded by seven mountains, the village of Bergfreiheit contains Snow White's House and a mine where you can take a tour with the Dwarfs through gems and copper seams deep in the earth. Was the Snow White story based on a local girl? Find out at Lohr Castle where a 'talking mirror' and shoes that may have worn by the original Snow White can be seen.
Copenhagen, Denmark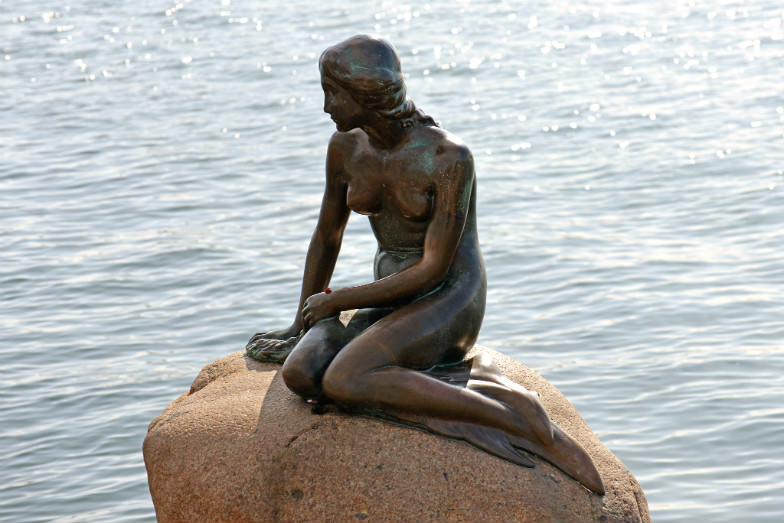 Little Mermaid statue in Copenhagen (Flickr: Harvey Barrison)
Meet Denmark's most famous storyteller – Hans Christian Andersen. At Langelinje Pier in Copenhagen, the original statue of the Little Mermaid sits serenely on a rock welcoming travelers to the harbor. This mermaid is never alone as every visitor wants to meet her. Not far away is the Fairy Tale House where families can explore the famous fairy tales through spectacular visual displays and see Hans Christian Andersen's study where he wrote the stories. Listen to the poet's own words as he talks about his life and travels.
Close by is another essential attraction – the Tivoli Gardens. This is a world of imagination come to life with dreamy carousels, dragon boats, roller coasters, a journey to the bottom of the sea and of course, you can Jump into the Trunk and set off on a journey through more than 30 fairy tales by Hans Christian Andersen.
Disneyland Paris, France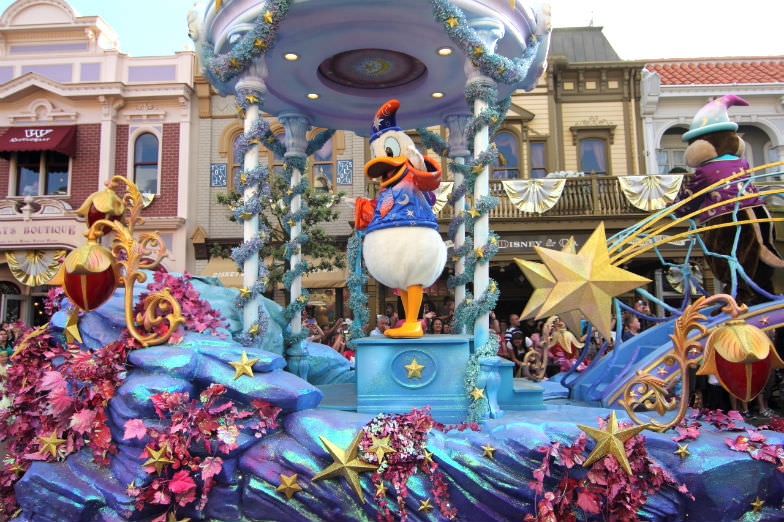 Disneyland Paris (Flickr: Fryncita)
Disneyland Paris needs little introduction: this is a world of pure fantasy where all the well-known characters come to life including Sleeping Beauty and Ratatouille. Explore Alice's Curious Labyrinth>; try out Les Tapis Volants and enjoy a circus train ride. Disneyland Paris is located at Marne-la-Vallée, 20 miles outside Paris. Thousands come here every year to enjoy the delights of this fairytale world.
Harry Potter, England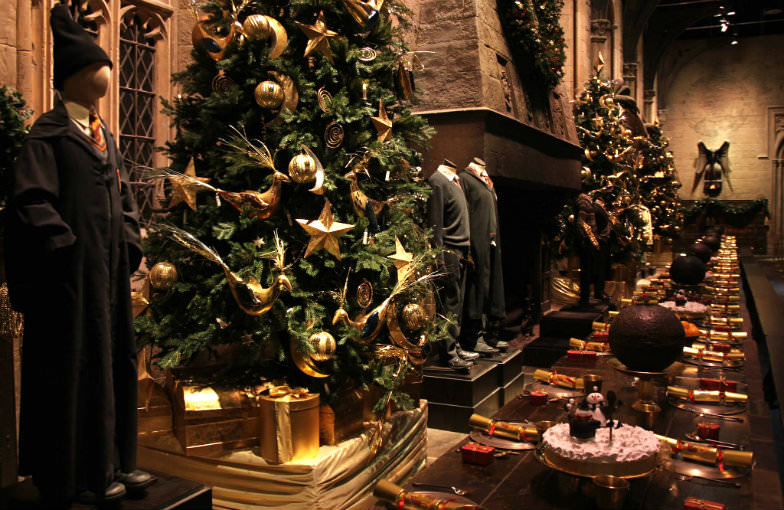 Harry Potter set as part of the Warner Bros Studio Tour in London (Warner Bros)
England is the motherland of the most famous boy wizard – Harry Potter. It was from King's Cross Station in London, that Harry Potter traveled each year to Hogwarts. Now you can take a short train ride northwards to the Warner Bros Studio where the magical Harry Potter World awaits. Giant chessmen stand on guard outside the doors.
Walk into the splendor of the Great Hall, see Hagrid's Hut and the tower bedroom where Harry and Ron slept – as well as the deadly Potions Classroom. There are wands aplenty, and thousands of props, together with the stunning vault door from Gringotts Bank. Don't forget to visit the original Knight Bus or the flying car, and enjoy a drink of butter beer.
Many of the famous scenes from those films were shot on location and further north in Northumberland is the location of one of the most iconic scenes of all – where Harry discovered the pleasures of flying a broomstick and playing Quidditch.
(TRIP PLAN: Find out how one family is spending their holidays in London.)
Alnwick Castle, England
The family home of the Duke of Northumberland for centuries, Alnwick Castle is a medieval castle complete with its own oubliette, certain to fascinate kids. Statues stand poised over turrets and ramparts as you walk through the Great Lion Archway just as Hagrid did when he pulled the Christmas tree into the school. Close by is an enclosed green space where the famous flying class took place. As kids, and adults, gleefully discover you too can dress in Gryffindor robes and learn to ride a broomstick! It's entertaining and definitely great fun. Don't forget to take part in the free Battleaxe and Broomstick guided tour to find out just how Hagrid was made to appear a giant when escorting the children into the Forbidden Forest and why a lamp caused major problems for the castle. This is truly an enchanted, magical journey through time that the whole family will enjoy.
Angela Youngman contributed this to MiniTime.