Fairy tale destinations
By Sophia LaMonica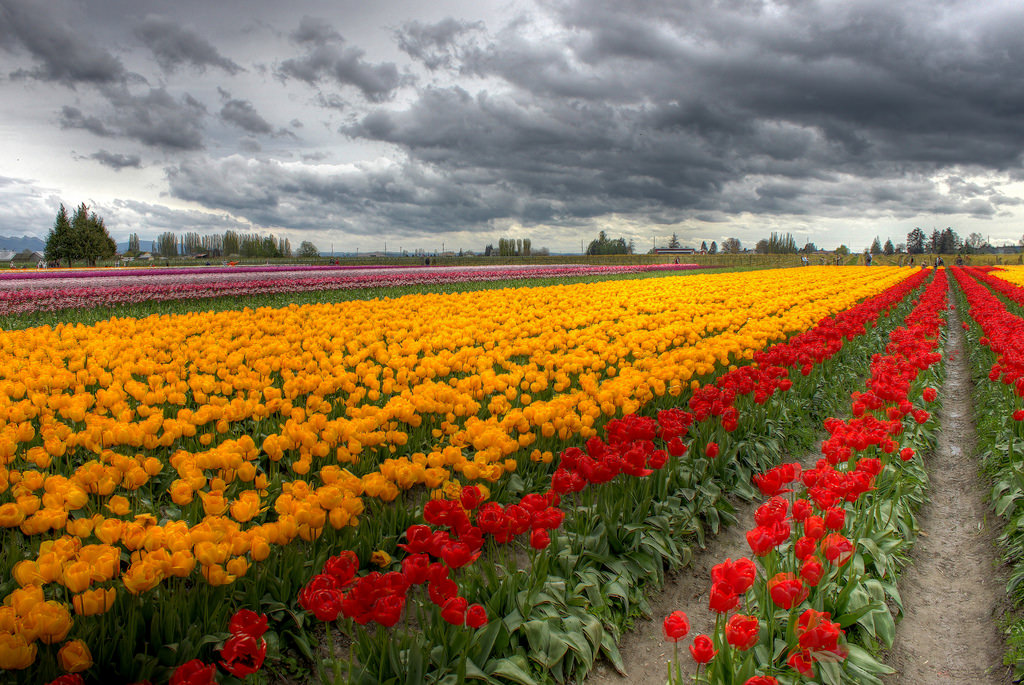 Tulip Festival in Skagit Valley, Washington (Flickr: Amit Chattopadhyay)
When it's time to escape the everyday grind for a spell, start by seeking out these family-friendly attractions taken straight from the pages of fairy tales. From the stark expanses of the Four Corners region in the Southwest to the lush, dreamy locales of the Pacific Northwest, these US destinations hold enchantments for all ages.
(MORE: Under-the-Radar Destinations in Europe)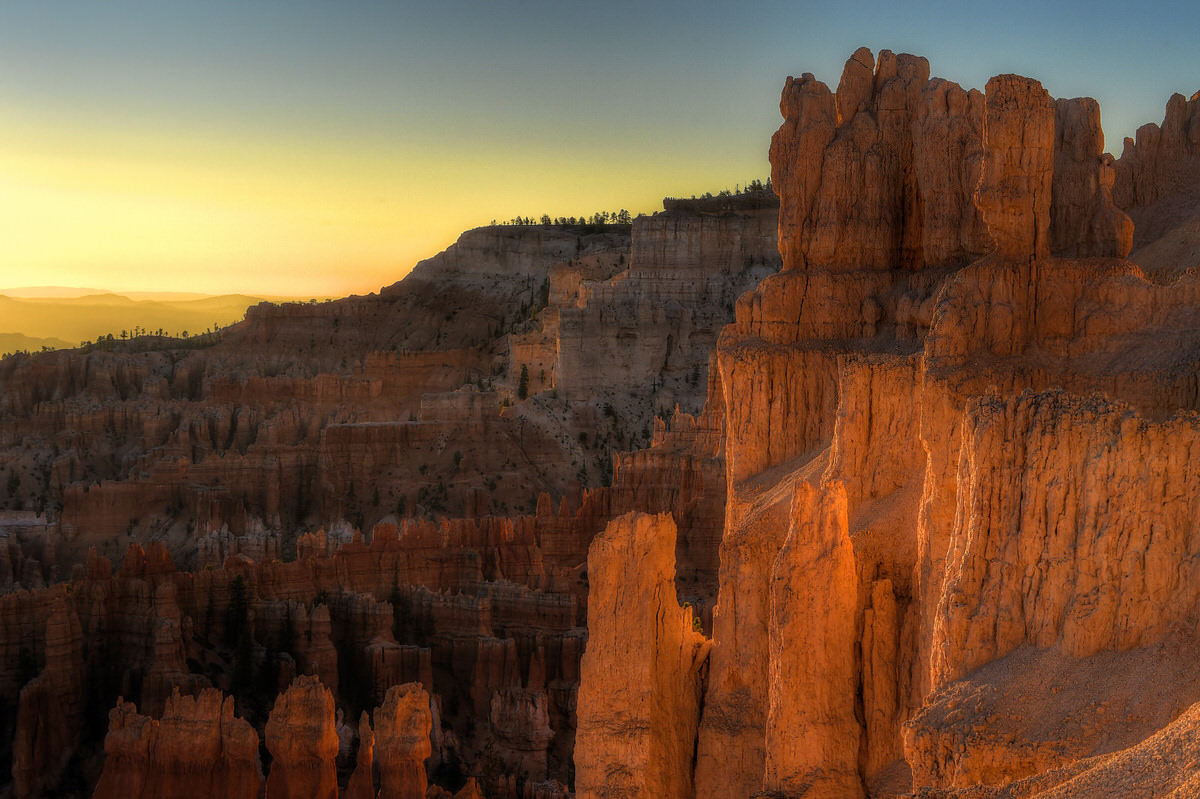 Bryce Canyon National Park (Flickr: Diana Robinson)
Beguiling as it is beautiful, Bryce Canyon National Park in Utah is home to a haunting vista of hoodoos, totem-shaped formations formed by erosion of volcanic and sedimentary rock. Native American Paiutes call the hoodoos Anka-ku-was-a-wits, or "red painted faces," believing them to be evil people turned to stone by a powerful coyote spirit. Theses crimson, orange and white hoodoos, nicknamed fairy chimneys by the French, are best seen at sunup and sundown. Stay at the plush Best Western Plus Bryce Canyon Lodge, a family-friendly hotel safely a mile from the nearest hoodoo. 30 N 100 E, Bryce Canyon, UT; (435) 834-5700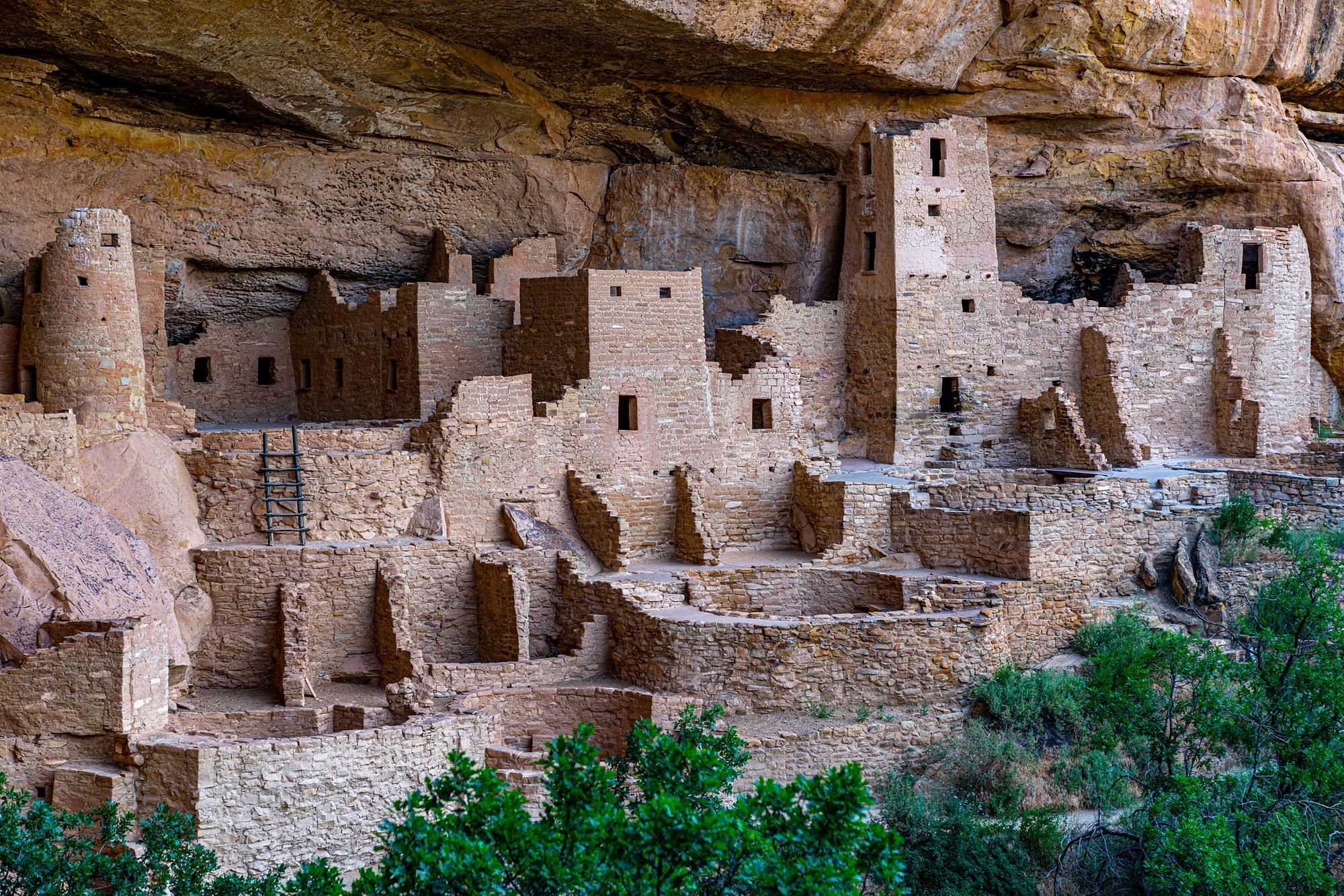 Mesa Verde National Park (Photo: adventurousway)
Mesa Verde National Park in Colorado is the biggest archaeological preserve in the US and full of kid-friendly attractions. Explore the ancient cliff dwellings and look out for Kokopelli, the hunchbacked, flute playing fertility deity of Hopi legend that appears in rock art created by the Basketmaker II people. Take the free, self-guided tour at Mesa Top Loop Road to see the mysterious Sun Temple, then go relax in a sweet room at the Retro Inn at Mesa Verde, where impeccable vintage style awaits just a stone's through from Mesa Verde National Park. 2040 E Main St, Cortez, CO; (970) 565-3738
The Skagit Valley Tulip Festival in Skagit Valley, Washington is a family-friendly annual affair bursting with millions of blooming tulips. Every April 1-30, thousands of people from near and far descend on this northwest corner of Washington to celebrate spring, snap selfies with tulips, and wonder in awe at these widely treasured flowers. Take the scenic route that snakes its way along the Skagit River through tulip fields, and book a room at the quaint and kid-friendly Tulip Inn. 2200 Freeway Dr, Mt Vernon, WA; 800-599-5969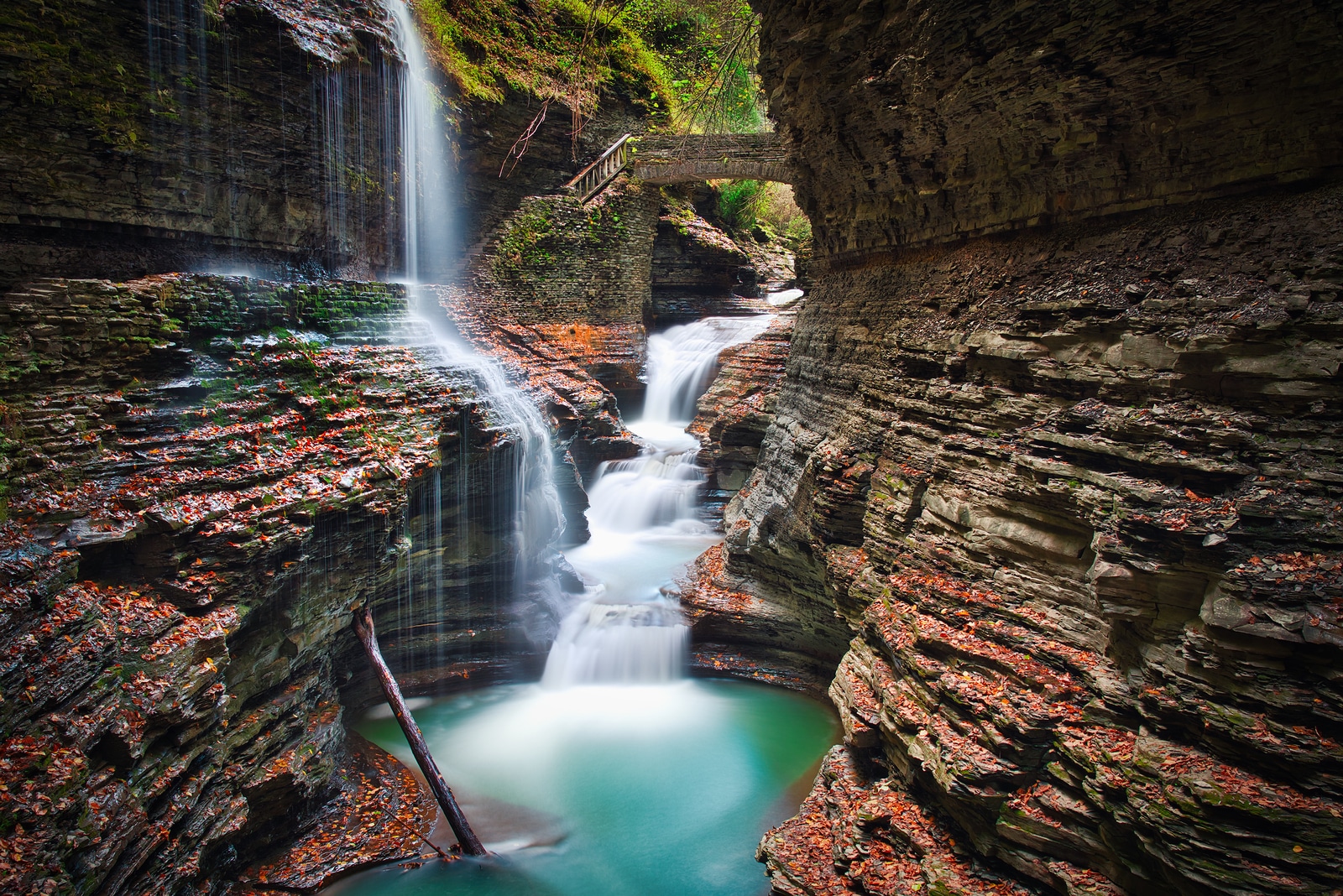 Watkins Glen State Park (Photo: gothiceves)
Mesmerizing Watkins Glen State Park is a 1000-acre park overflowing with family-friendly attractions that will leave you and even the kids breathless with amazement. There are nineteen rushing waterfalls and three hiking trails to tackle, so it's best to be in good shape to take it all in. Gorge Trail, the most gasp-inducing, runs under and along the falls by way of stone bridges and more than 800 stone steps. Fill up on a big (free) breakfast and enjoy all the comforts of home at Country Inn & Suites By Carlson. Big Flats (Elmira); (800) 830-5222
(MORE: Fairy Tale Attractions to See with Kids in Europe)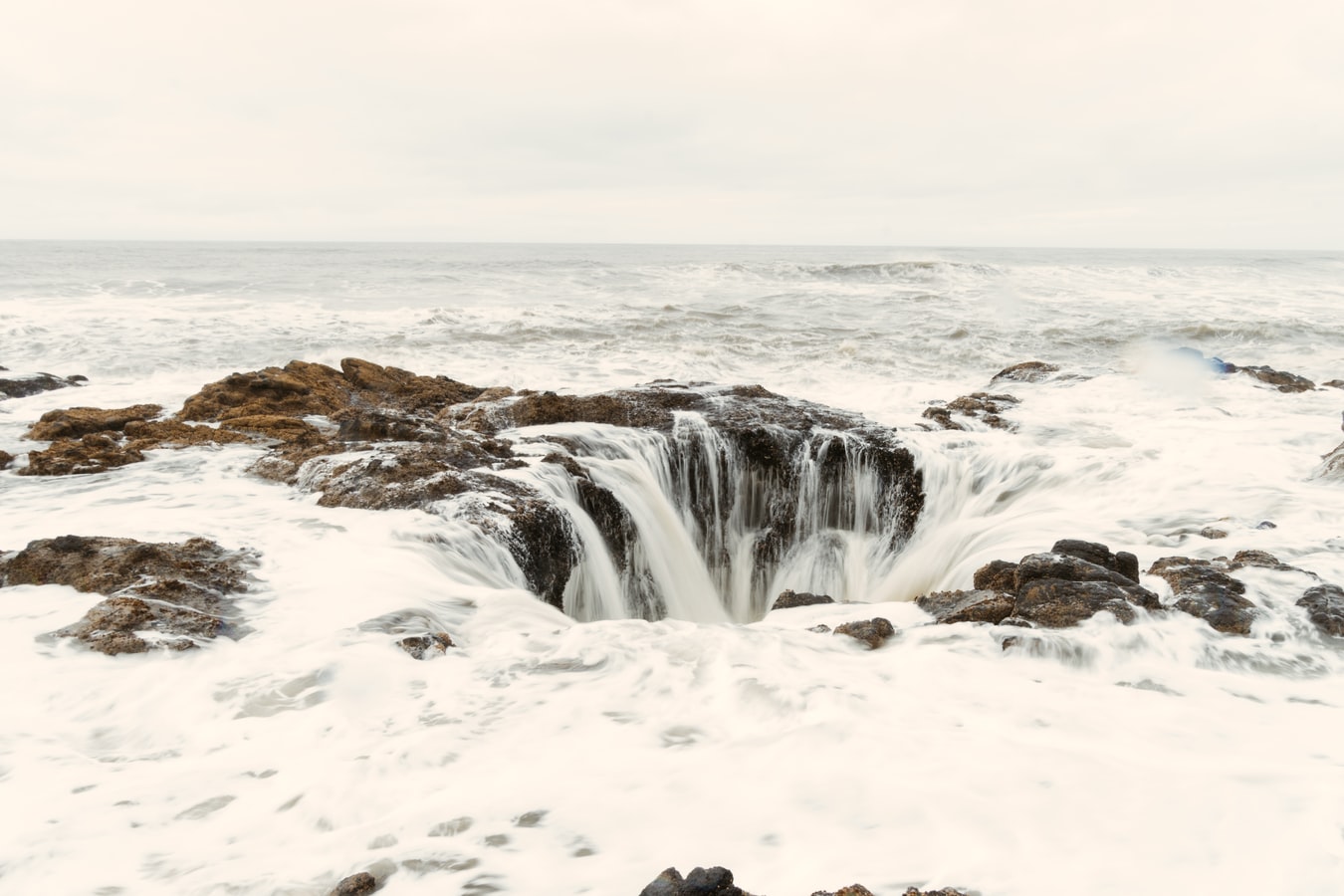 Thor's Well (Photo: Eric Muhr)
Part of Cape Perpetua, surrounded by water on three sides, Thor's Well in Oregon, also known as the Spouting Horn, is one of the most popular family-friendly attractions of the Pacific Northwest. A salt-water fountain powered by the pull of the ocean, Thor's Well is at its most dramatic the hour before and the hour after high tide. When Thor's Well's spell is finally broken, unwind with whale watching and an interactive children's center at the Cape Perpetua Visitor's Center. Sleep soundly at family-friendly Deane's Oceanfront Lodge. 7365 Hwy 101 N, Yachats, OR 97498 (541) 547-3321
Sophia LaMonica contributed this to MiniTime. A Los Angeles native, Sophia has roots in Italy and Costa Rica, where she relishes the raw beauty of the rainforest and embarking on unexpected culinary adventures.