Kid-friendly pools in the Caribbean
By Rowena Carr-Allinson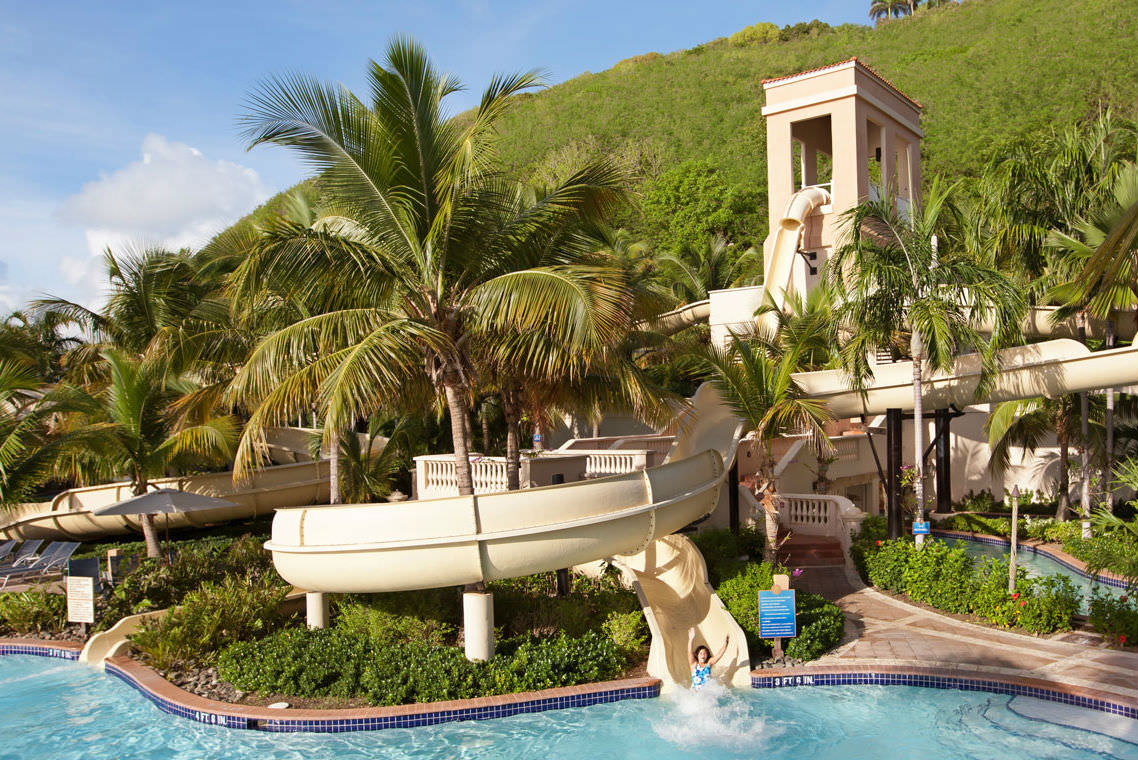 Coquí Water Park at El Conquistador Resort (Courtesy El Conquistador)
When choosing which resort you will spend your precious family vacation time in, it's crucial to get the right pool. We have handpicked ten of the best family-friendly pools in the Caribbean to keep all ages entertained and happy.
From the kid-friendly shallows and the more adventurous pools to the more relaxed spaces for mom and dad, we've got the best of the best lined up.
(MORE: 5 Off-the-Beaten Spots in the Caribbean with the Kids)
Coquí Water Park at El Conquistador Resort, Puerto Rico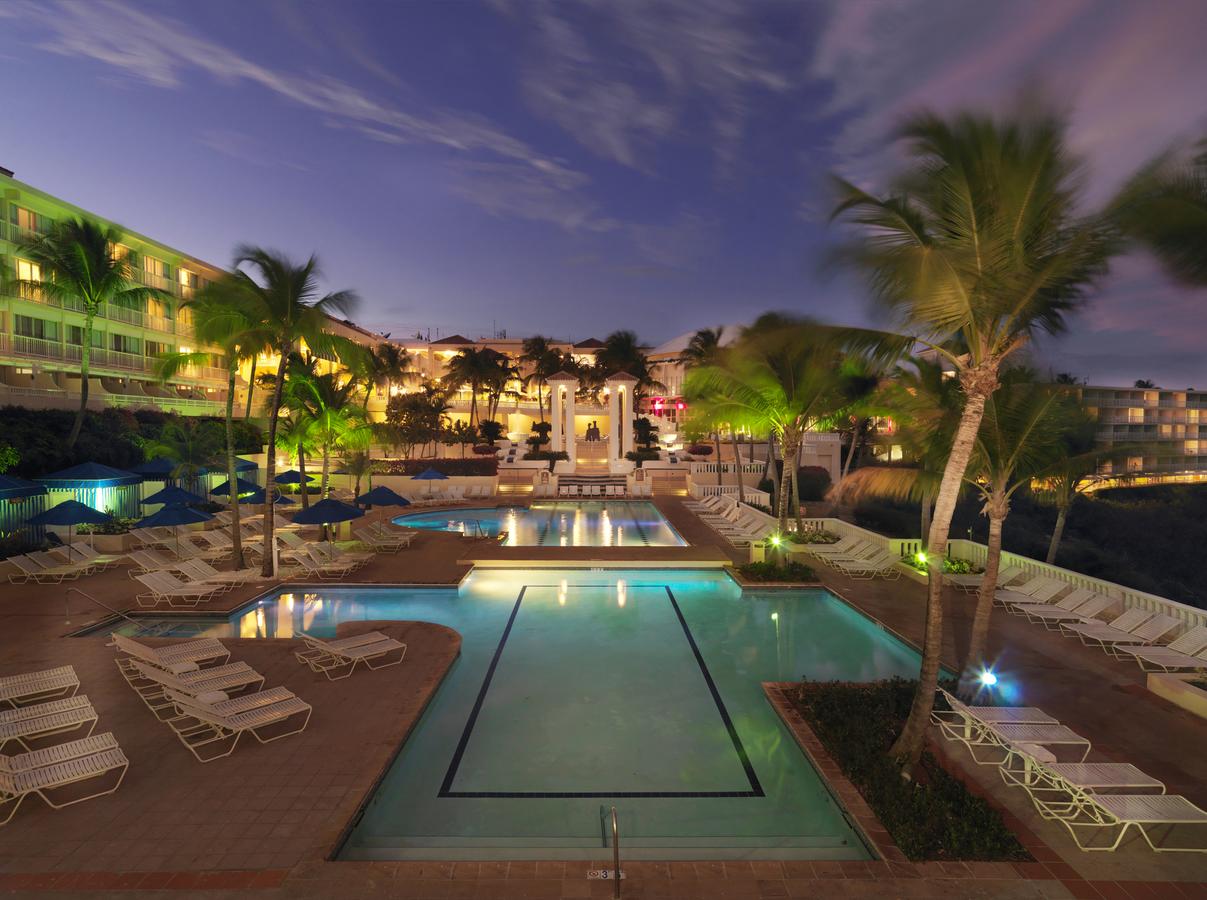 With as many as seven pools to pick from, El Conquistador Resort in beautiful Puerto Rico is just the place to lay back in the Caribbean sunshine and relax. What's more, its Coquí Water Park is ideal for the ultimate outdoor, family-friendly experience, with thrilling water slides, tube slides, body slides, an 8,000 square foot lazy river, three pools, a rope bridge and the Oasis Bar & Grill. It overlooks the Caribbean Sea and Atlantic Ocean, with breathtaking views from the teen-friendly infinity edge pool. Smaller guests will love the kid-friendly slide and activity pool.
Infinity Pool at Parrot Cay, Turks & Caicos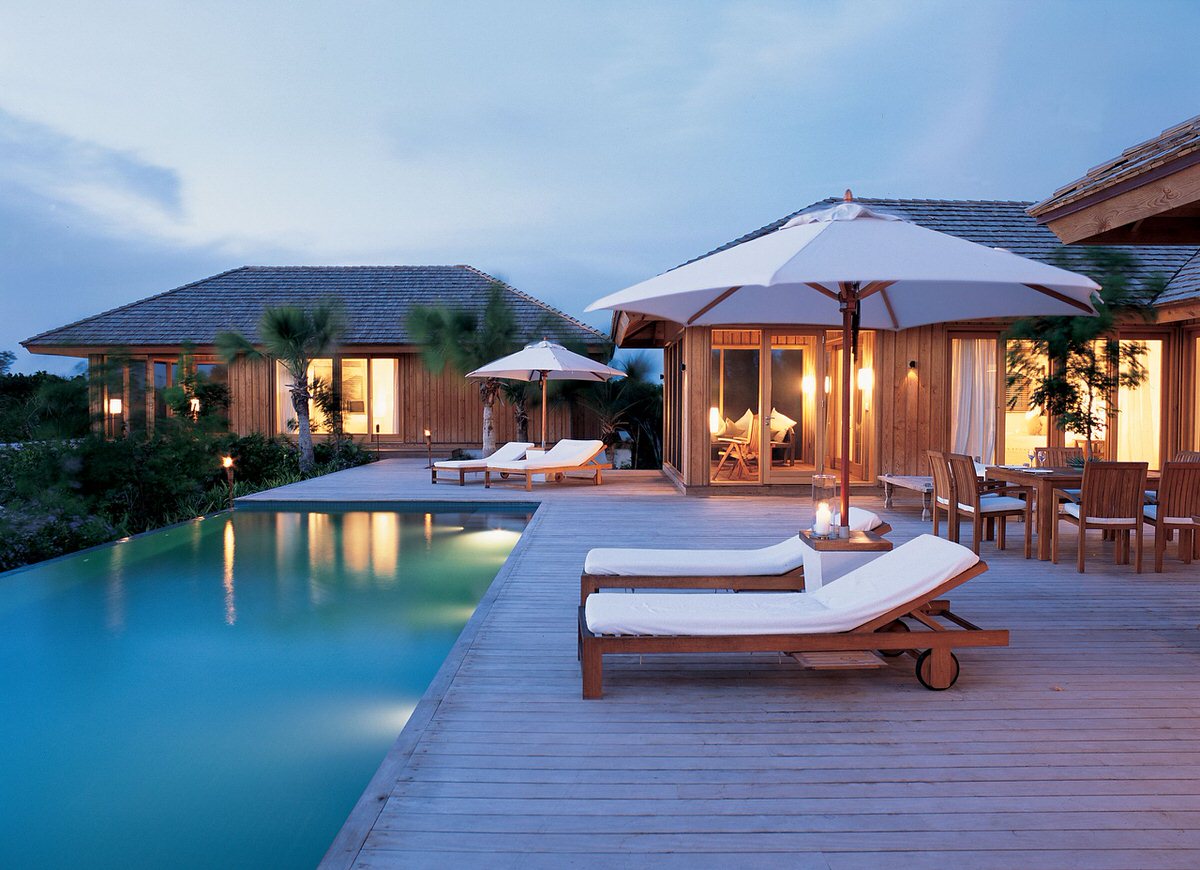 Infinity Pool at Parrot Cay (Courtesy Parrot Cay)
A luxurious resort, best known for its celebrity clientele including Bruce Willis and Jennifer Aniston, Parrot Cay's other claim to fame is its infinity pool. With jaw dropping views, the infinity pool is one of the world's most beautiful, thanks to its outlook over the beautiful turquoise expanse that lies beyond. With poolside cabanas, cocktails from the bar and the Lotus Poolside Restaurant within arm's reach, there's no reason to leave! Although it's specifically aimed at moms and dads, it's only yards away from the flour soft white beach where you'll find complimentary kid-friendly toys and activities.
Splash at Coconut Bay Beach Resort & Spa, St. Lucia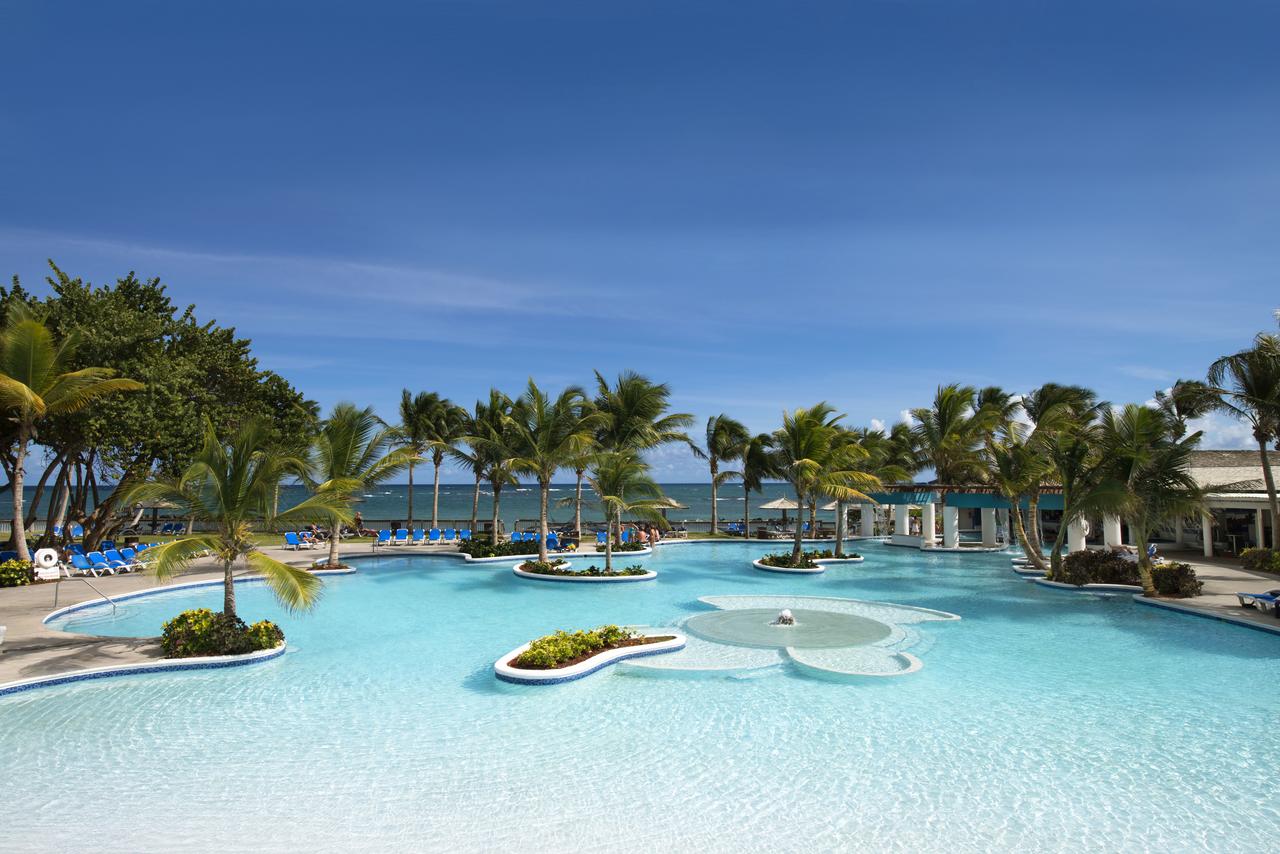 Set on the Atlantic side of St. Lucia island, this affordable family-friendly resort has both an adult side and a family side appropriately called Splash! The large activity playground features a family pool, a lazy river, water slides (access to those over 4 feet), a pirate ship, a paintball facility, kitesurfing, and an air conditioned playroom. The Kidz Klub takes babies through teens and has an educational, interactive curriculum designed by educational professionals in the USA.
Sugar Mill Falls Water Park at Hilton Rose Hall Resort & Spa, Jamaica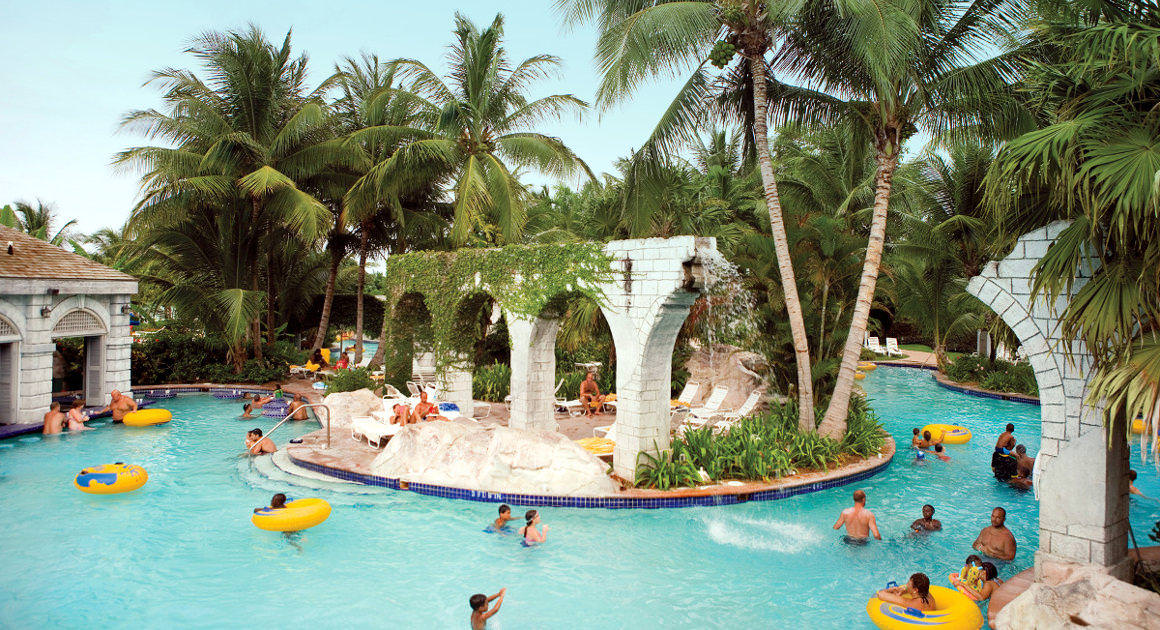 Sugar Mill Falls Water Park at Hilton Rose Hall Resort & Spa (Courtesy Hilton Rose Hall Resort)
The second largest in the Caribbean, Sugar Mill Falls Water Park offers guests staying at the Hilton Rose Hall Resort in Jamaica everything from cascading waterfalls and a 280-foot slide to lovely lagoons and a lazy river with inner tubes for floating blissfully along! The park also offers three separate terraced pools, with the kid-friendly jungle garden that comes with a rope-and-wood suspension bridge, faux rock formations, and replicas of the aqueducts of the former Rose Hall Plantation. There's a swim-up bar too, and a personal Pool Concierge to cater to all your needs, as well as a 36.5-meter free-form pool. It's the perfect pool oasis for the entire family on your family vacation in Jamaica.
Poseidon Pool at Atlantis Paradise Island, The Bahamas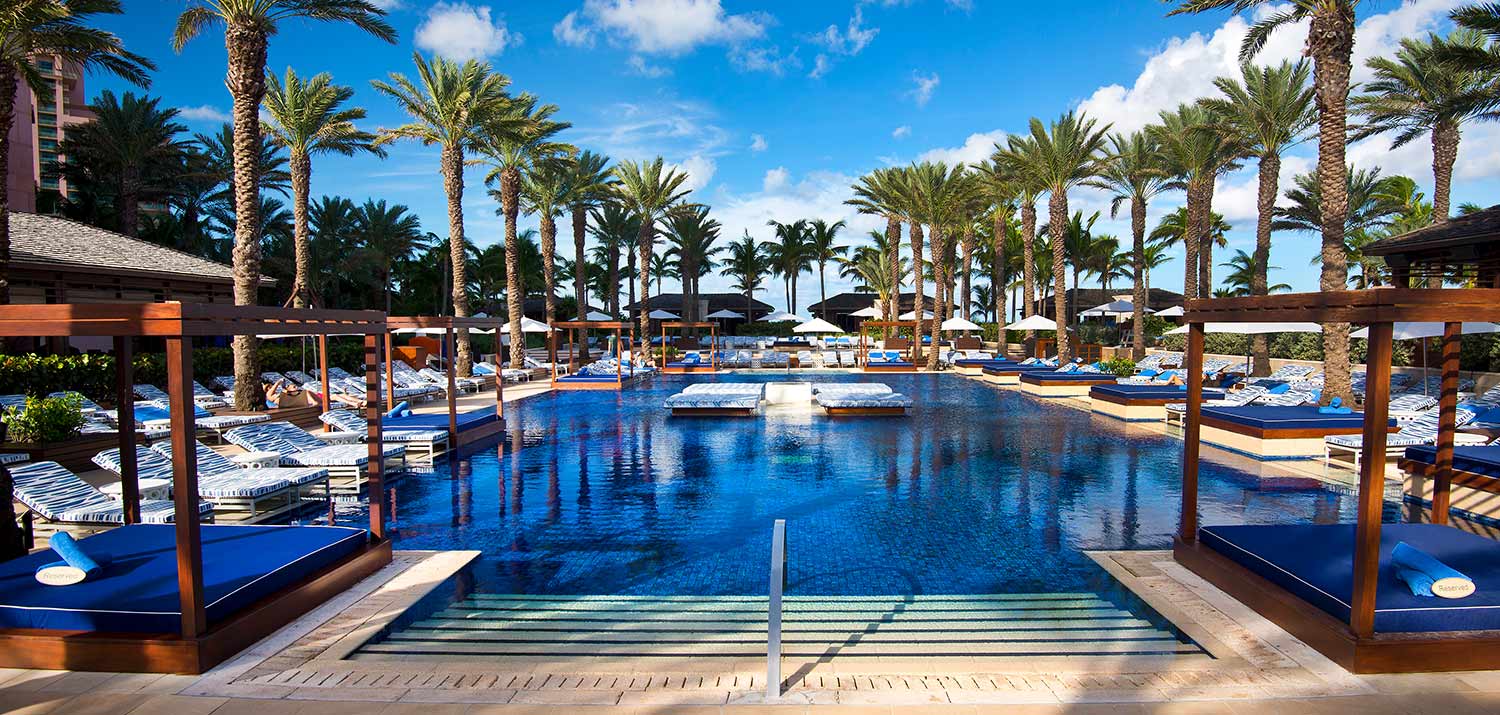 If you've ever wanted to join in the fun activities and rides but found your little one just a little bit too little, Atlantis Paradise Island has created the solution with the Poseidon Pool just outside the Beach Tower. A superb playground aimed at the youngest kids, you'll find play areas with a fun water fountain, animal figures to clamber up and down, and a kid-friendly shallow pool especially designed for the smaller guests. If that's not enough to keep the kids entertained, Splashers and Ripples pools also offer more kid fun.
Mayan Temple Pool at Atlantis Paradise Island, The Bahamas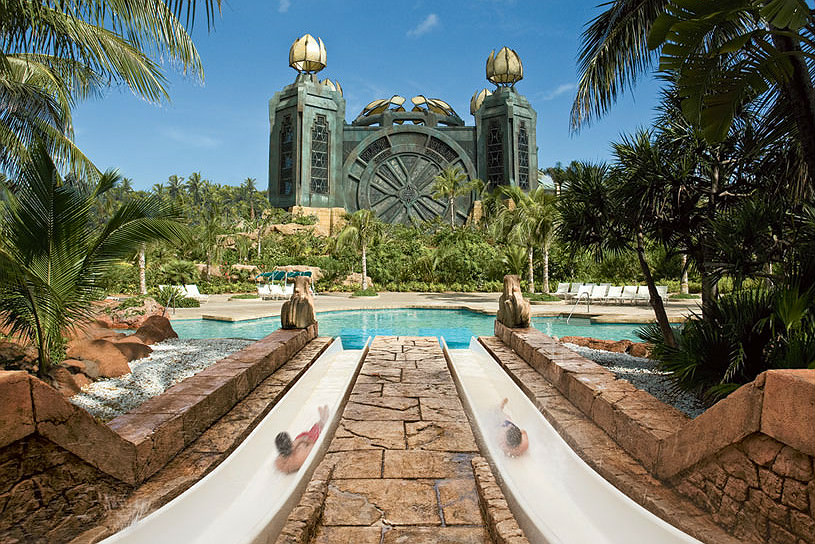 Mayan Temple Pool at Atlantis Paradise Island (Courtesy Atlantis Bahamas)
Located at the foot of the impressive Mayan Temple, this active spot for swimming and sunbathing is a great solution for families. The kids will benefit from the zero-entry level, making it even more kid-friendly, while the rest of the family will appreciate its Mayan décor, making it an unusual and exotic pool for a Caribbean family vacation.
Pool at Dreams Punta Cana Resort & Spa, Dominican Republic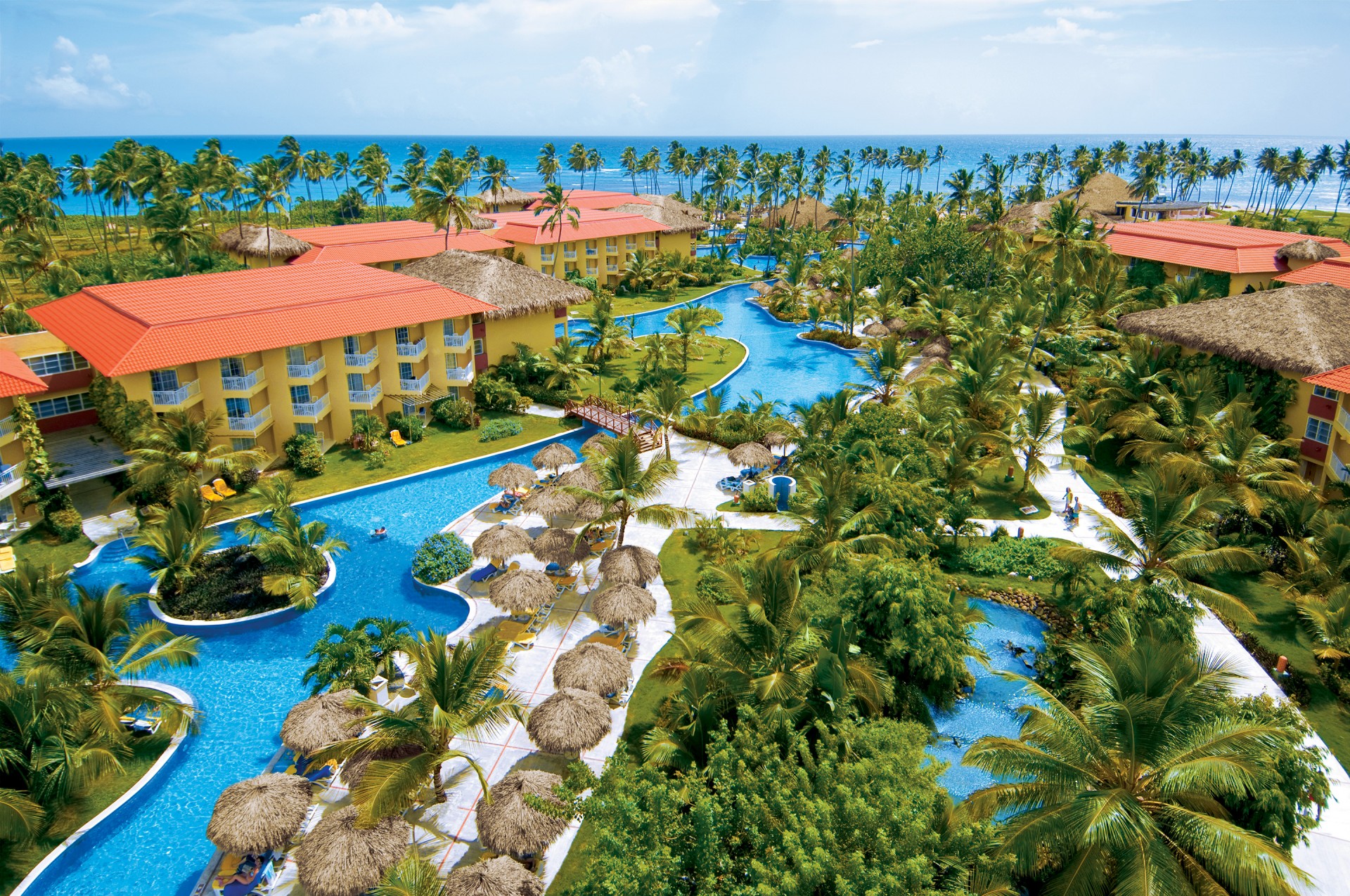 With one of the largest pools in the Dominican Republic, the resort pool at Dreams Punta Cana delivers a great experience in that it never feels busy! It winds its way through the resort, reminiscent of Italy's Venetian canals, so you can explore the entire property from the water, and is lined with exotic palm trees – a reminder of your Caribbean setting! You'll also find bridges and islands, and plenty of sun loungers for your family vacation.
Saltwater Pool at GoldenEye Hotel & Resort, Jamaica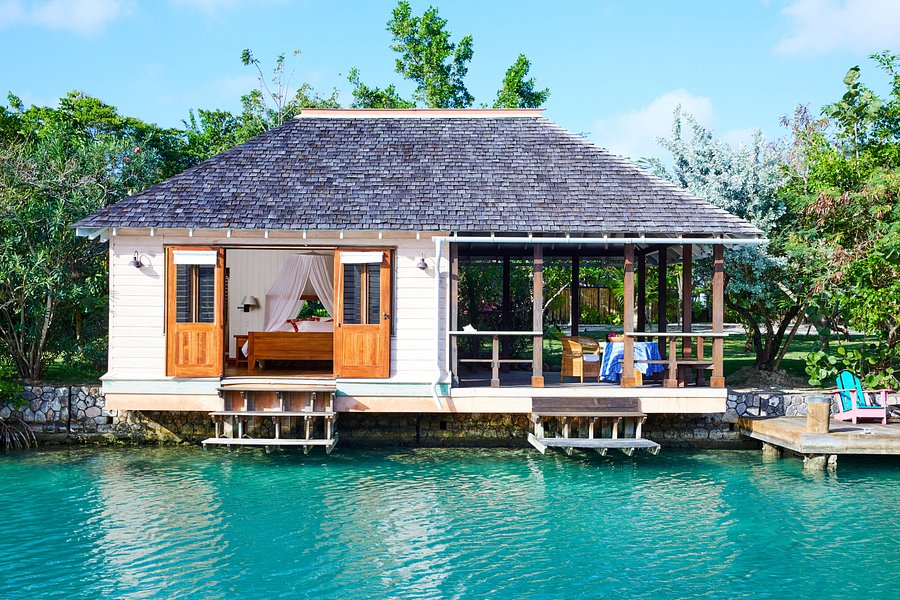 Hide away at GoldenEye, where Bond creator Ian Fleming wrote some of his finest 007 adventures and make the most of the salt-water pool, set right by the ocean. This is the spot for romance, where the hotel hosts torch-lit dinners to celebrate the full moon. The resort is kid-friendly and very sophisticated all at once.
(MORE: Get Wet and Wild: Resorts with the Best Water Parks)
Versailles Pool at One&Only Ocean Club, Bahamas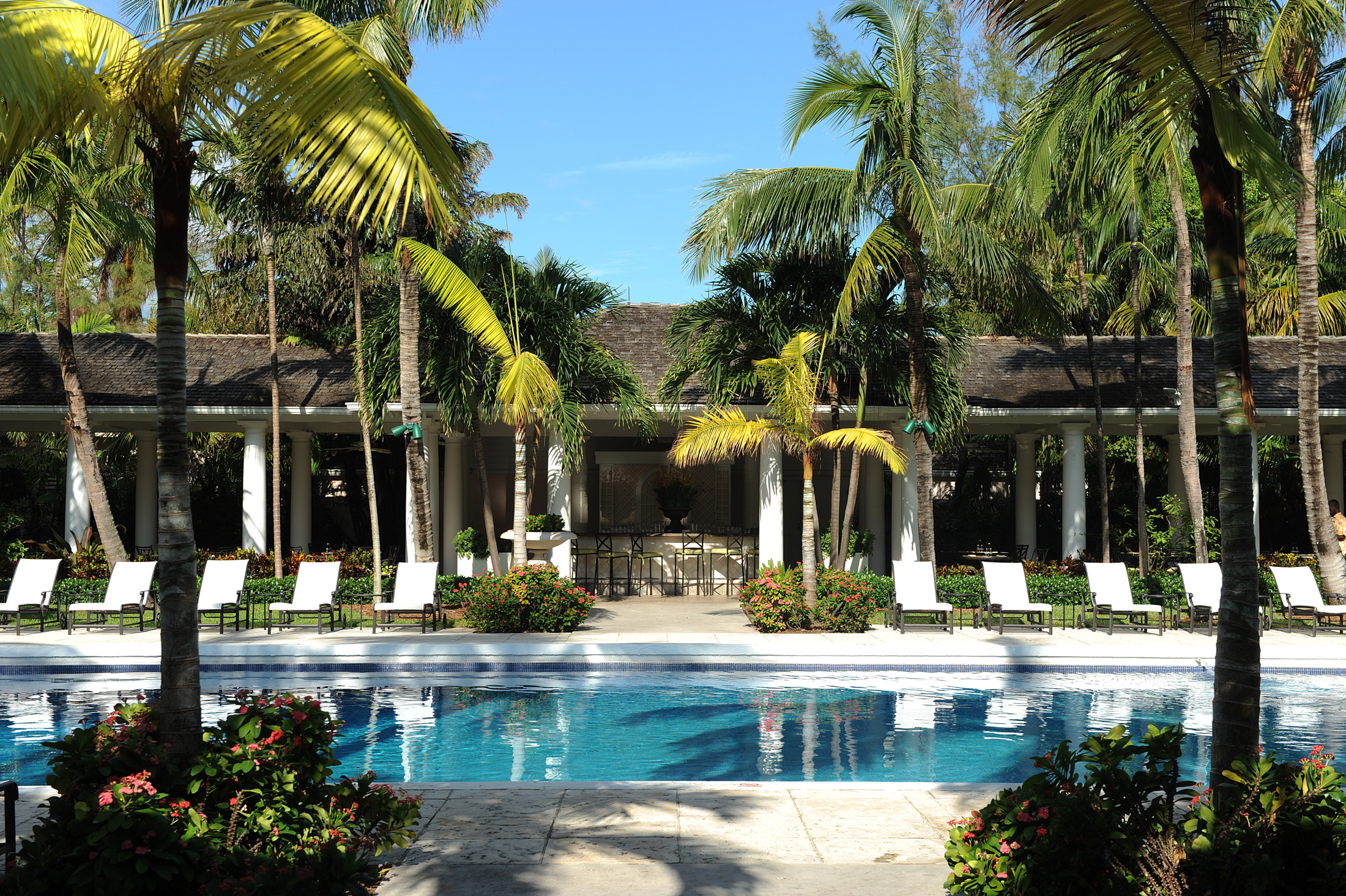 Although the One&Only is just a skip away from the Atlantis resort, it feels a world away. Much quieter, it's a luxurious resort with a choice of three pools including the zero-entry family pool with a waterfall and toys, and the Versailles Pool, which is ideal for teens 14 and up.
The Ocean Pool at Four Seasons Resort, Nevis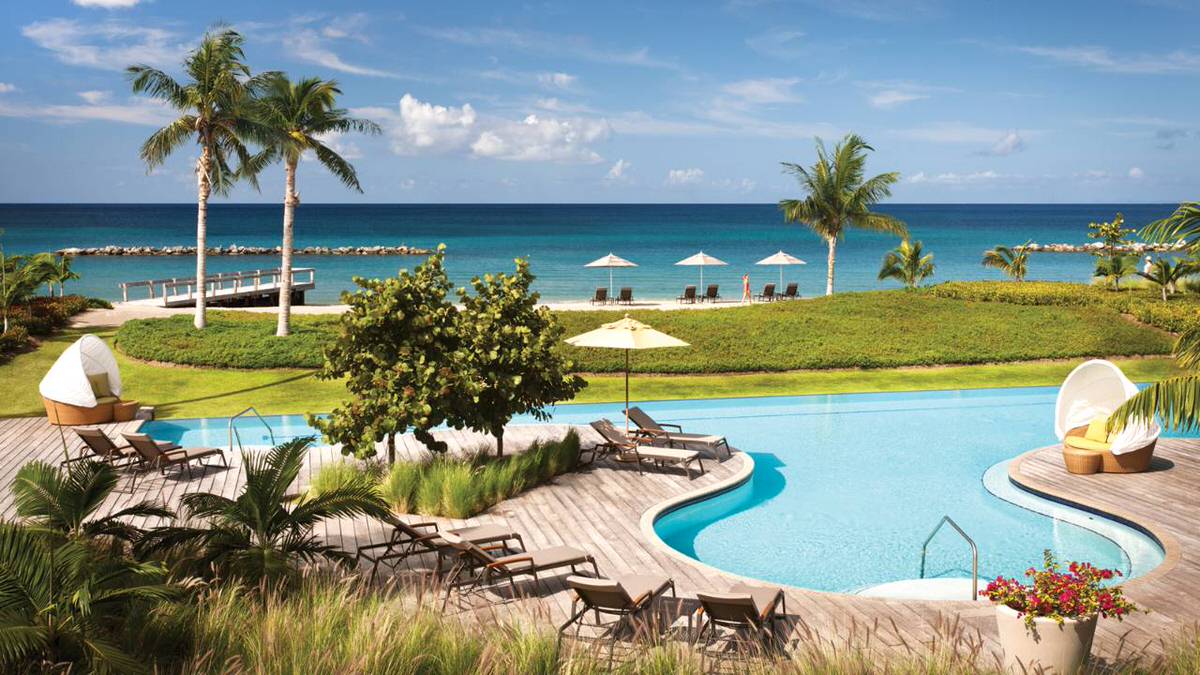 The Ocean Pool at Four Seasons Resort (Courtesy Four Seasons)
Overlooking the Caribbean sea, the Ocean Pool is one of three free form infinity edged pools in this plush family-friendly resort. You'll find swimming lanes and cool pool services such as a full lunch menu on site, beverages and light snacks, cold, scented towels at your disposal, cooling ice water, and refreshing water mistings.
Rowena Carr-Allinson contributed this to MiniTime. Since the arrival of her son in 2011, she has taken him everywhere from Bangkok to NYC, writing family friendly articles en route.