Great kid-friendly things to do in Orlando
By WhereTraveler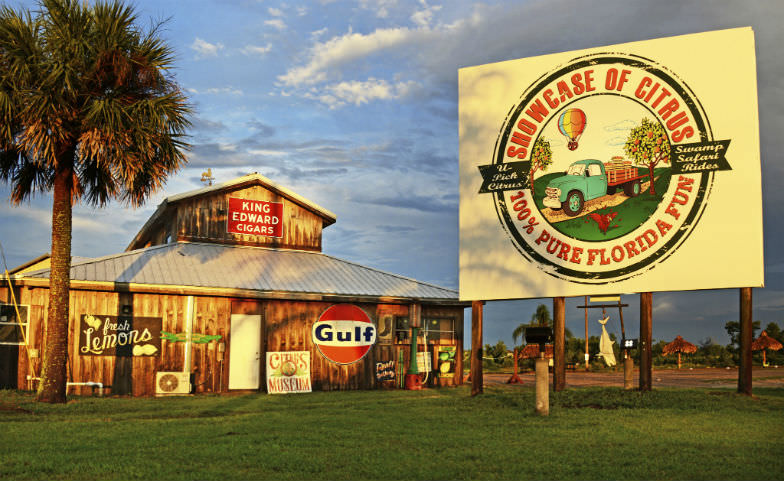 Showcase of Citrus gives Orlando visitors a taste of Old Florida. (©Visit Florida/Peter Cross)
When you think of Florida, theme parks, sunshine and oranges probably all come to mind. Here in Central Florida, we have an abundance of all three. When you need a day away from the crowds and the pavement, head to the Central Florida countryside for an afternoon of orange picking.
Showcase of Citrus on Highway 27, just 10 minutes from Walt Disney World, gives visitors a taste of Old Florida, and a yummy one at that. It's a little kitschy and a little out of the way, but it's purely authentic.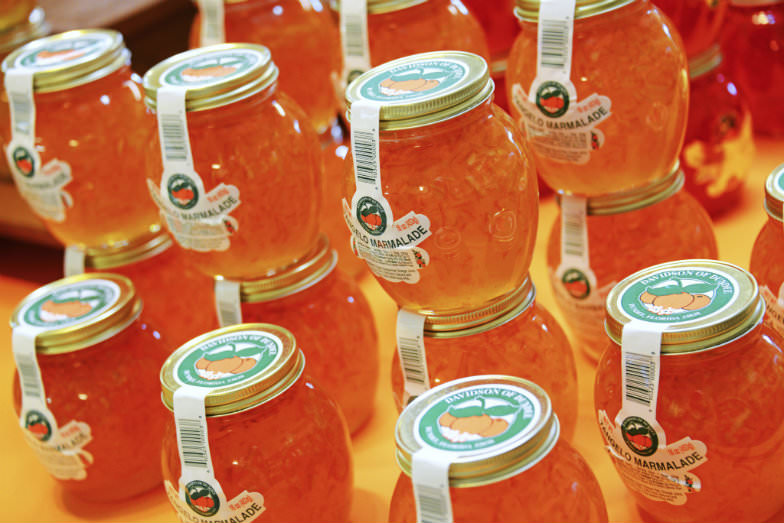 Visitors can sample and purchase homemade goods in the country store. (©Visit Florida/Peter Cross)
The winter months are prime time for citrus, and Showcase of Citrus offers 70 varieties on its 2,500-acre farm. Visitors can purchase fruit and homemade products like soap, honey, jams and candies in the country store or head straight out into the groves to pick their own fruit. Everyone from kids (my four year old included), to adults can have fun filling their bags, which range from $6 to $12, with everything from sweet Meyer lemons and red navel oranges to tart tangelos and key limes. For those really ambitious pickers, you can even fill an entire wagon.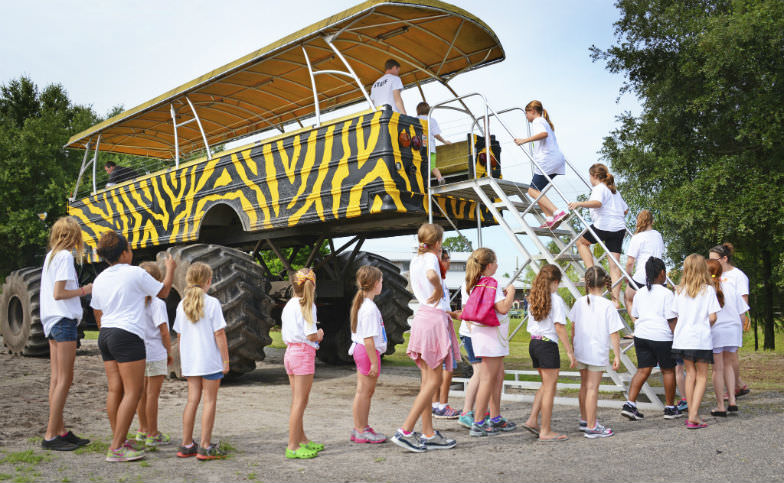 Hop aboard the area's largest 4×4 ride for a farm tour. (©Visit Florida/Peter Cross)
For those wanting a bigger adventure, hop aboard a giant school bus-turned-monster truck for an hour ride through the farm and a chance to spot the resident zebra, water buffalo and alligators. I've heard this is especially fun after a rainfall, making for a thrilling splash through the mud.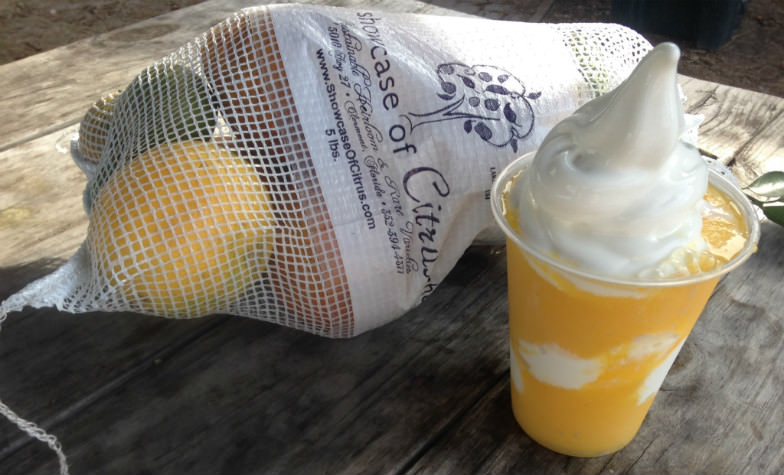 No trip is complete without the famous creamsicle, a creamy blend of orange juice and frozen yogurt. (©Laura Anders Lee)
After a day in the sun, parents can relax with a creamsicle, a refreshing blend of frozen orange juice and frozen yogurt, while the kids play on the playground or in the giant sand pile. A little vitamin D and a little vitamin C are good for every soul.
The farm is open every day, including holidays, from 8 am to 7 pm. Admission is free.
(Author Laura Lee is the Orlando editor for WhereTraveler.com.)
More from WhereTraveler.com: