Caribbean with kids
By Maribeth Pjosek-Durkin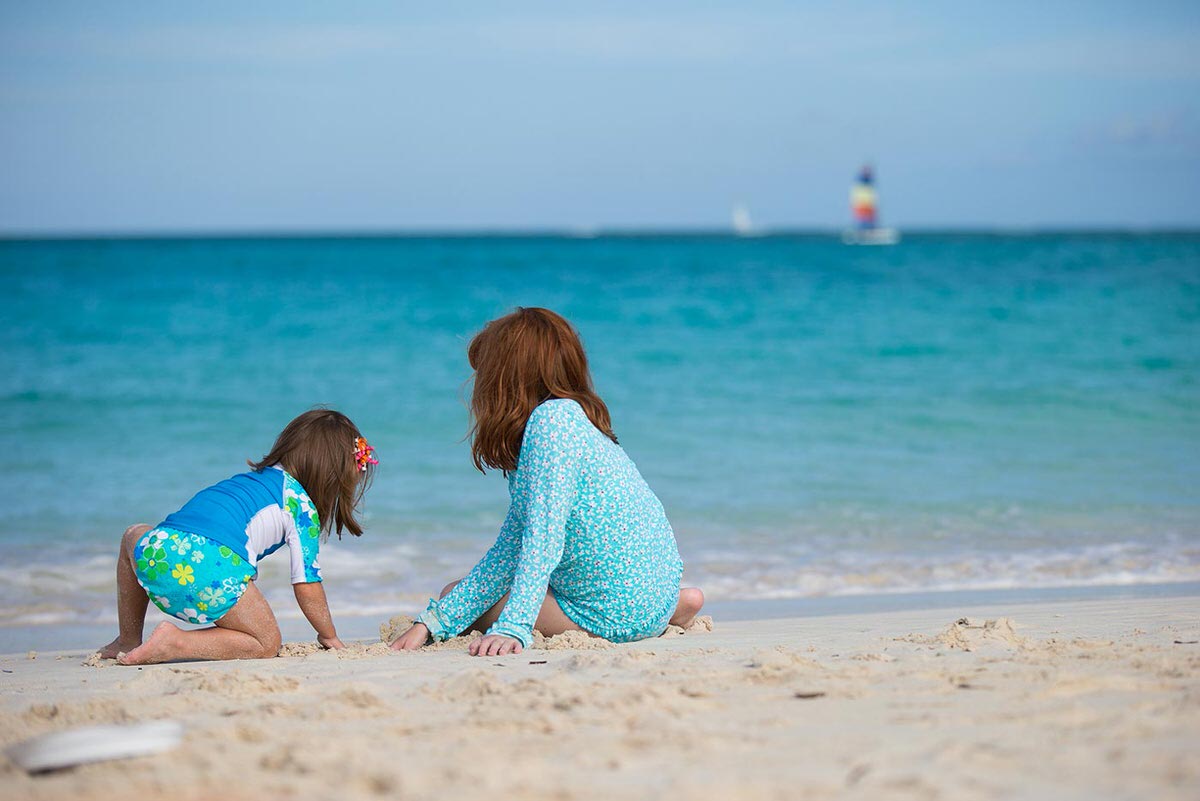 The beaches of Turks and Caicos are family-friendly and great for kids. (Courtesy Turks and Caicos Tourism)
Turks and Caicos Islands are a chain of about 40 islands in the heart of the Caribbean. Surrounded by the third largest barrier reef on the planet, these islands boast some awe-inspiring adventures – both above the water and under.
Not sure where to start? Give family-friendly Providenciales Island a try. Powdery white sand, crystal-clear turquoise seas and shady palm trees make a picturesque backdrop for your family's holiday card. Not a beachcomber? No worries, Mon! The expansive reefs are an undersea "playground" for snorkelers of all ages. Whether you are ocean dwellers or "land lubbers," the family activities are limitless. So go ahead. Snap some snorkeling photos, catch the "big one" deep sea fishing, take a voyage on a submarine or just lounge on a beach. The choice is yours!
(MORE: Safest Cities in the World to Travel with Kids)
Snorkeling in Princess Alexandra National Park
The protected barrier reefs in Grace Bay are a quick boat ride from shore. They are perfect for families comfortable snorkeling in deeper waters. Kid-friendly Smith's Reef, a short swim from beaches near Turtle Cove, is ideal for families looking for close-to-shore snorkeling. Both have colorful fish, interesting corals, sea turtles, eagle rays, and if you're lucky, Jojo, a wild dolphin. Good to know: Most hotels offer snorkeling gear rentals.
Beaches and Bays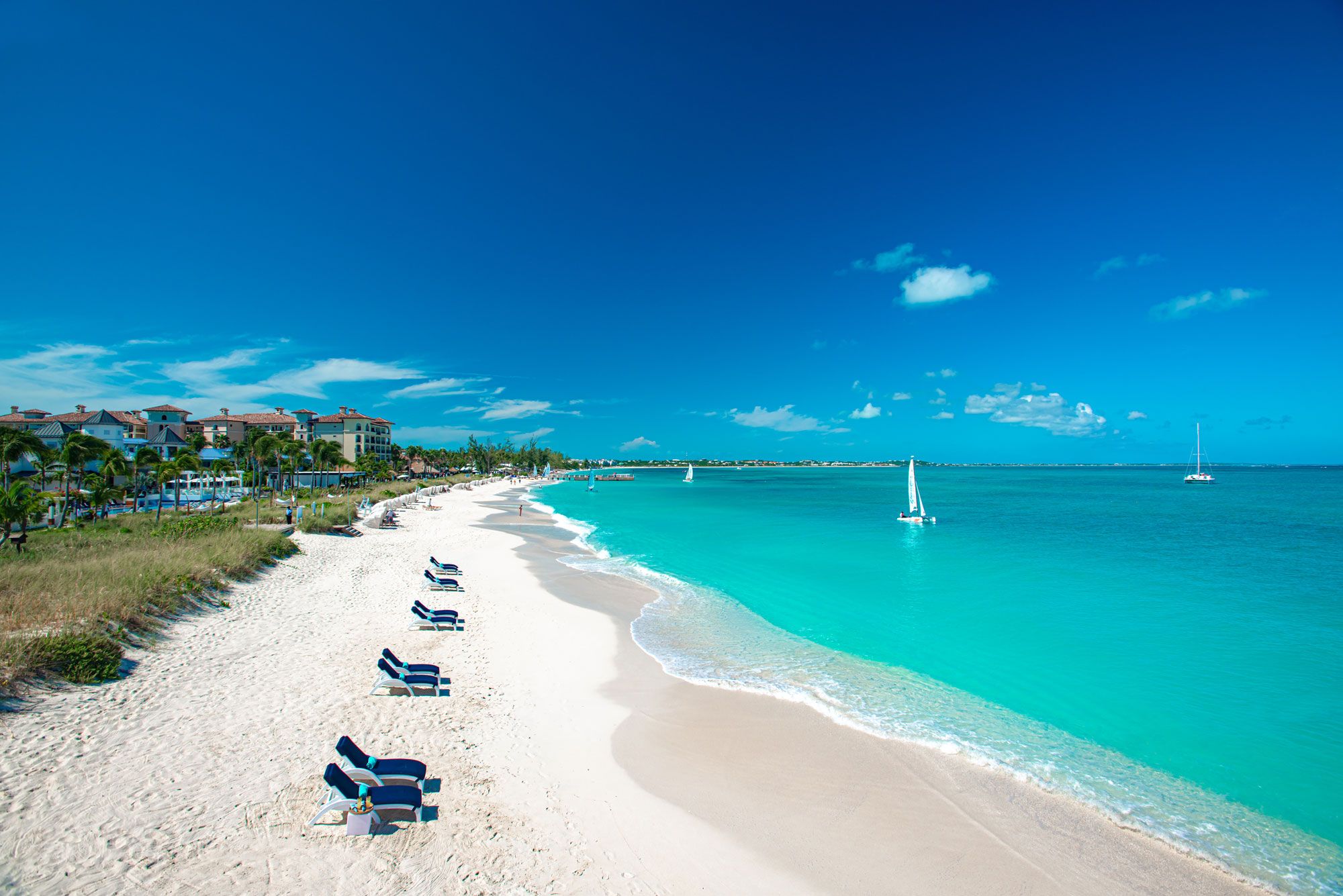 Grace Bay Beach is one of Providenciales Island's best beaches. (Courtesy Turks and Caicos Tourism)
Paddleboard, sea kayak or wind sail your way down popular, family-friendly Grace Bay Beach. Admire the beauty of this spectacular beach – and get a great workout too! Looking for extreme escapades? Local islanders peddle parasailing, water trampolines and banana-boat rides all along the beach. The shallow, calm waters of Taylor Bay Beach are a wonderful respite for families with young children. Pack a picnic and relax while your little ones build sandcastles. Good to know: Some hotels supply watersport equipment.
Reef Fishing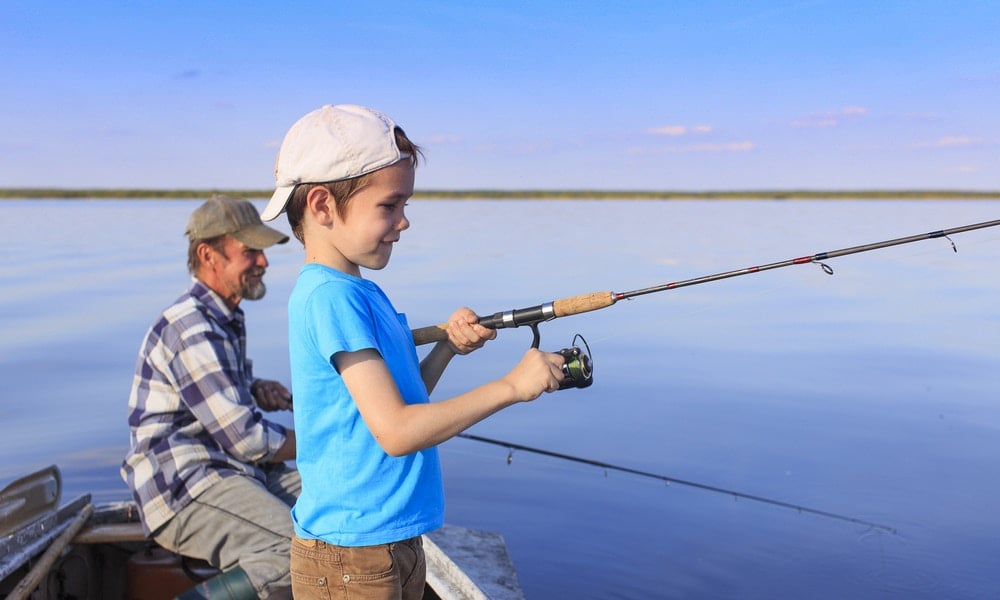 Let the kids try their hand at reef fishing. (Photo: Jacob)
Charter a boat, and head to the "high seas" for a morning (or afternoon) of family-friendly fishing. Bobber-type "bottom fishing," as the islanders call it, is great for kids of all ages. The crew will fillet your catch right on the boat and put it on ice so you (or a hotel chef) can create a culinary masterpiece. Silver Deep offers various fishing tours. Good to know: If motion sickness is an issue, plan ahead.
Kitty Katt Tour to Iguana Island
Climb aboard and relax as the catamaran whisks your family away to Little Water Cay (aka Iguana Island). Families can stay and play on the beach, or search this tiny island for endangered rock iguanas. On the return trip, enjoy some swim time in the ocean. Island Routes Caribbean Adventures offers a three-hour tour that includes snorkeling, iguana island, an onboard tube slide and refreshments. Good to know: Bring water shoes if you plan to explore the island.
(MORE: Mexico's Prettiest Towns For Family Travelers)
Semi-Submarine Undersea Exploration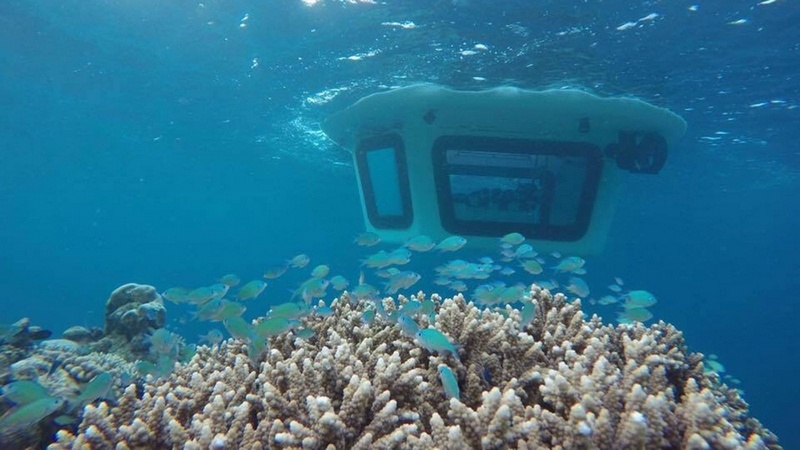 Catch a glimpse of a mermaid during your semi-submarine undersea exploration (Photo: Maribeth Pjosek-Durkin)
If your family prefers to stay dry – or they really love submarines – then climb aboard this semi-submarine for a unique underwater guided tour of the reefs. Grab a window seat (actually, they are all window seats) in the air-conditioned passenger cabin. Watch green sea turtles swim by, along with barracuda, eagle rays, exotic fish and maybe even a shark. There is also a live mermaid encounter, where Bella the mermaid swims up to the windows waves, blows kisses and plays peek-a-boo. Visit Caicos Tours website for booking information and pricing. Good to know: Bring a camera.
Maribeth Pjosek-Durkin contributed this to MiniTime.